Lucrative Promotions on 5 Cam Sites You 'll Appreciate a Lot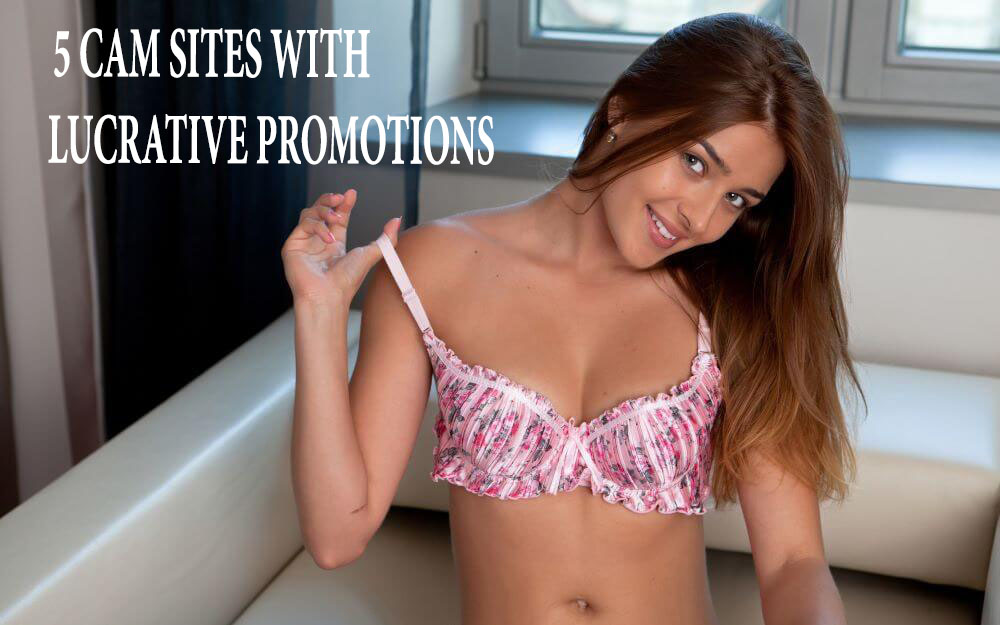 March 1, 2022
Cam sites want you just as much as you want them, so they offer special deals to entice you to sign up and buy credits or tokens. You should take advantage of their generosity and take advantage of the fantastic benefits and large incentives that their promotions provide. I've compiled a list of what I consider to be the top five cam sites with the best cam2cam promos.
---
CamSoda.com

CamSoda is one of the leading freemium cam sites operating on the web today. At any given time, it hosts around 800 promiscuous models who love to perform without their clothes in their open rooms. The site has tons of tags covering almost any niche you can think of promising you great diversity when choosing a girl for a live show. Affordable chat rates will let you engage in longer live sessions without going broke.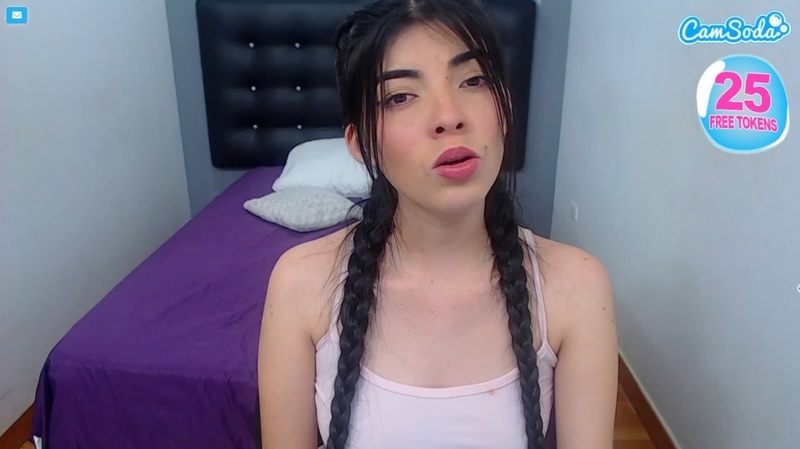 The site has a couple of promotions for new and repeat users. Upon signing up and verifying your credit card, you'll get a bonus of 25 tokens ($2.25). If you join the site's VIP program, you'll be given a 1-time bonus of 200 tokens (around $18.00). CamSoda is the only site that rewards users for behaving amicably when interacting with its models. Every week the models vote for the nicest user to receive a gift of 100 tokens (around $9.00)
CamSoda's VIP program enables you to upgrade your membership to Premium, and apart from the 200 tokens bonus it gives you upon joining, you'll navigate an ad-free interface and be able to change tip volume, send models private messages, chat invisibly and tip anonymously. The membership fee is $19.95 a month.
For a 1-on-1 chat with your favorite model, you'll be charged $2.70 a minute on average. Minimum rate is $0.55 a minute and there are quite a lot of stunning models who will entertain you at such a low rate. What makes the site's chat rates even more affordable is that you won't be charged extra for opening your cam, which you can do either on your PC or on your mobile device. Furthermore, most performers allow their private shows with you to be recorded. You can access these recordings as much as you want at zero cost.
---
LiveJasmin.com

If you're looking for a top-notch premium cam site providing professional live shows, LiveJasmin is where you should go. The site operates more than 1,000 lavish chat rooms 24/7. These rooms are populated by highly beautiful and well-trained cam performers. Almost all of them broadcast at impeccable hi-def quality promising you an optimal viewing experience.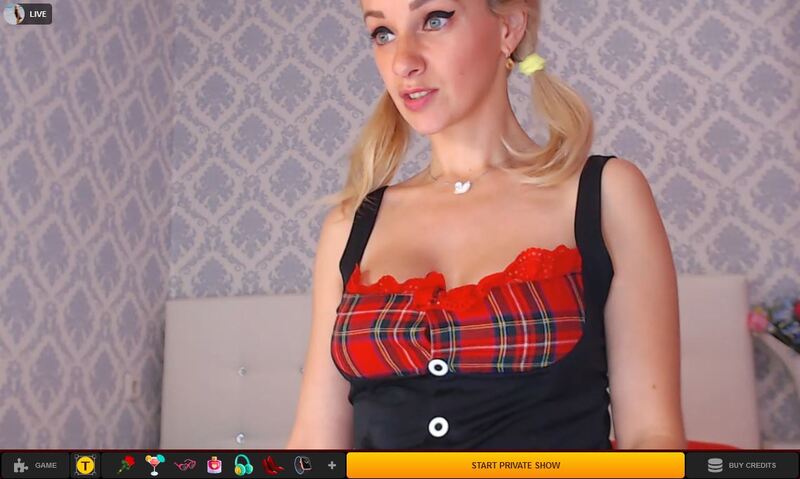 The moment you verify your credit card, you'll receive a bonus of 9.99 credits (approximately $11.00). In addition, after you finish opening an account, a Wheel of fortune will pop up on your screen. Spinning it, you'll win credit bonuses of up to 99% of your first purchase. You'll have one hour to make that purchase in order to realize the bonus you've won. If you procrastinate, the Wheel will appear again 15 hours later for another spin. Veteran users have their own Wheel with a variety of perks (e.g. free peeks at private shows), so they're spoiled as well.
LiveJasmin has a whole section dedicated to cheap live shows offered at a price of $1.00 a minute. You'll find there dozens of cam girls you can chat with without forcing you to stretch your budget to its limit. By no means are the cheap models less beautiful than their more expensive counterparts.
LiveJasmin's Club Elite enables you to show off how much you're loved by the site's models. The more credits you spend (either on tipping or on private sessions), the more you advance in ranks till you're declared a Casanova. These ranks don't give you substantial benefits but they generate much respect from everyone, models and users alike. Be advised, if your spending volume decreases, you'll be demoted to a lower rank.
Taking your most favorite performer to a 1-on-1 chat, you'll be asked to pay $2.40 a minute on average. The cheapest chat rate you'll run into is $1.00 a minute. Cam2cam and 2-way audio demand an extra payment of 1-2 dollars a minute per feature. On the bright side, you can open your camera on your cell phone and engage in bi-directional video chats without being dependent on a cumbersome PC setting.
---
Flirt4Free.com
Flirt4Free has what it takes to promise you a great live cam experience. I'm referring to its 600 beautiful models constantly online, multiple live chat options including hot and relatively cheap Group Chats, the option to pay for your private shows as you go, plenty of fetish chat rooms for users who are into kinky stuff, an enormous library of explicit videos and lucrative reward and VIP programs.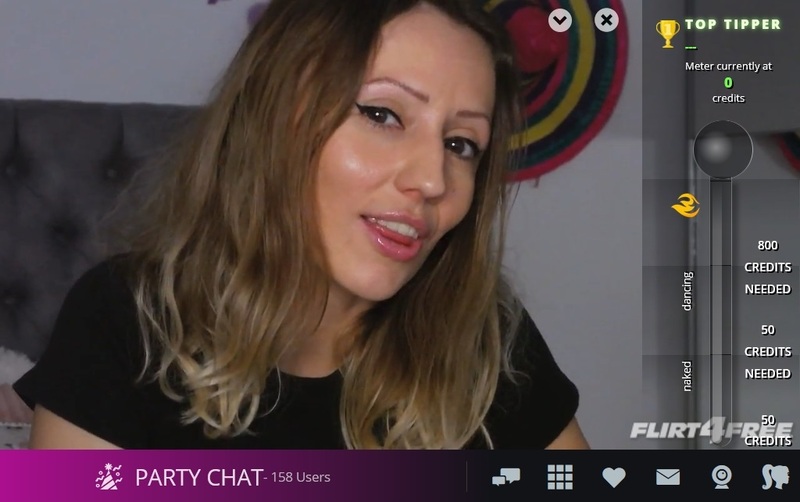 The moment you open an account and verify your credit card, you'll receive a bonus of 120 credits which amount to almost $11.00. These credits will enable you a couple of minute of free chatting with most of the site's models.
Flirt4Free is known for its unique reward program. This program gives you points for almost any action you'll do on the site. These points can be converted into a variety of perks, among which are bonuses on new purchases and access to premium features, such as videos.
The VIP program doesn't fall short of the reward program. For a monthly payment of $39.95, you'll unlock a variety of great features comprised of sending models private messages, 200 free videos a day, free-hour long feature shows, unlimited access to recorded shows, VIP promos, a 5% discount on all video purchases and 150 monthly recurring credits (approximately $13.95).
The average private chat rate on Flirt4Free stands at $3.60 a minute. The cheapest models will charge you $0.45 a minute. There aren't too many of them on the site, but there are quite a few with affordable rates revolving around $2.00 a minute. Much like CamSoda, cam2cam doesn't cost extra and it's responsive to mobile devices. If you're into saving money, you can join a Multi-User Show and pay 33% less. You won't be alone in the room, and you won't be able to open your camera (unless you were the first participant in the session), but you'll still enjoy an exciting performance with full nudity.
---
Stripchat.com

Stripchat is one of the biggest cam sites on the web. Whenever you visit it, you'll encounter no less than 2,500 models. During peak hours this number can easily surpass 5,000. Most of these models perform in the buff providing you with more free nudity than you can handle. The site has myriads of chat categories and an extensive VIP program. Moreover, it's almost the only platform in the c2c industry that has VR chat rooms.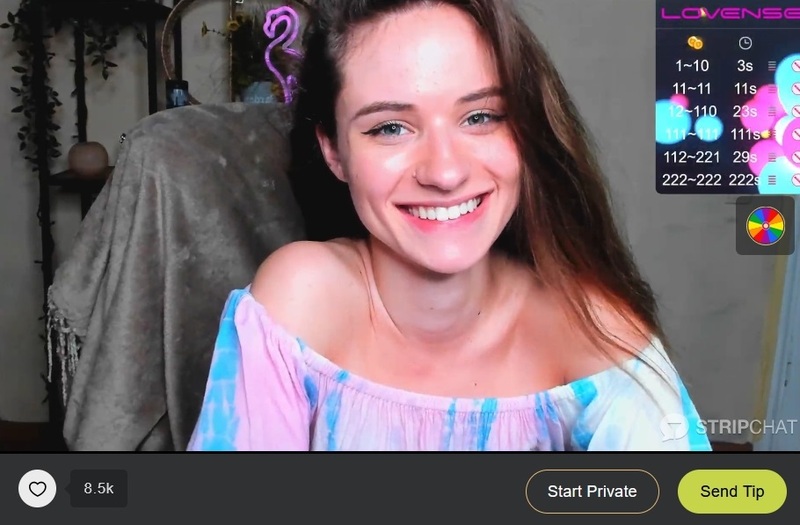 Every hour, Stripchat allots 500 tokens (around $50.00) which it gives to ten lucky users in a draw. To take part in these draws, press on the button in the lower-left corner of the chat window in each model's room. This is also where winners are presented.
Stripchat also gives you bonuses for each token pack you'll purchase except for the lowest-priced one. The higher the pack, the higher the bonus gets, the maximum being 30%.
Side by side with its promotions, Stripchat has a VIP program with awesome perks. For $19.99 a month, you'll become an Ultimate member and be able to send models private messages, chat invisibly, tip anonymously, and use emojis in chat. Your username will appear with a special badge generating much respect among your fellow users and the models. As an Ultimate member, you may be chosen by any model to be her Knight and get moderation powers in her room.
Your membership status can rise even if you don't join the site's VIP program. All you have to do is be active on the site, that is, verify your email, watch paid shows and spend tokens. The more you do that, the more XP you get and the higher your league becomes. There are seven leagues and each has its special badge and perks. The highest Legend League, for example, enables you to keep your badge even if you run out of tokens. You can choose to show other users a league level which is different from your real one and, most importantly, you'll become an Ultimate member for life.
If that's not enough, many of Stripchat's models have a Fan Club you can join either as a Soldier, Lord or Prince for $9.99, $19.99 and $49.99 respectively. Club membership gives you a badge based on your rank. This badge will set you apart from other user's in the model's room. You'll also enjoy some or all of these benefits: sending your admired model private messages, spying on her shows at no cost, and accessing her exclusive content for free.
The average price you'll have to pay for a private chat on the site is $2.10. The lowest rate is $0.70 a minute. To open your camera, you'll have to opt for an Exclusive Private chat which is usually 30-50 percent more expensive. Yet, as its name suggests, it'll ban other users from spying on your show. Most models have a minimum chat duration of up to 10 minutes. Some of them will let you record their shows given to you. You can watch these shows for free.
---
BongaCams.com

2,000+ wild and fun cam models working hard to entertain, not only in their private rooms but also in their open chat rooms, excellent hi-def streaming, plenty of chat categories, more than 1,000 tags encompassing a great variety of niches, highly advanced cam to cam apparatus, and an array of unique promotions with fat bonuses can definitely explain BongaCams' increased popularity among more and more users in recent years.
BongaCams has an array of promotions tailored for new and repeats users alike. As a newbie, the moment you open an account and buy tokens, you become a Gold member for life. If you purchase and spend these tokens on your mobile phone, you'll get up to 100 of them back ($6.00). If you refer a friend to the site, you'll get 50% of his first purchase as a gift. Once your total purchases reach $200.00, you'll receive a $5 gift card. The Cashback Offer gives 25-200 tokens ($1.20 - $12.00) to the five biggest spenders every 24 hours. You can see all these promotions by tapping on All Promotions in the header on the main page.
BongaCams has an extensive reward program. The more tokens you'll buy, the higher your membership status will get. You start with Gold after your first purchase and can potentially climb up 6 levels to Exclusive. Higher status entails more and better benefits, for example, the ability to place your favorite model on the top spot on the main page for 1 minute, sending performers private messages, chatting invisibly, using an ad-free interface, uploading more pictures onto your profile page and even kicking out of chat users of a lower level.
A 1-on-1 chat on BongaCams costs $3.30 a minute. This is a uniform price charged by all models. To prevent other users from peeping into your shows, you'll have to initiate a Full Private Chat which is 50% more expensive. On the other hand, if it doesn't bother you sharing the performer with like-minded users, you can start a Group Chat or join an already existing one and pay 50% less than a regular private chat.
BongaCams allows you to open your can not only during a 1-on-1 show but also while you're in a model's public room (only she'll see you). Cam2cam doesn't require an additional fee in most cases. However, you may run into models who will charge you extra. Like CamSoda and LiveJasmin, you can open your webcam on your smartphone.
---
Conclusion
Cam site promotions are a wonderful way to get some free credits/tokens and reap awesome benefits, which will significantly improve your user experience. As shown above, the 5 sites mentioned here, tend to be highly munificent with what they give a gift to their members.
But if you're short of time and are, therefore, forced to choose only one site to which you should give most of your attention, you'd better opt for CamSoda. Its nice promotions, especially bonuses given to users who treat the models with respect, along with features like mobile c2c and free access to your recorded 1-on-1 sessions make it rise above its peers.