On Cams, you can watch and chat with thousands of the hottest webcam models worldwide. Watch a free (non-nude) chat, join a nude chat, or get extremely personal with your favorite models in private one-on-one sessions. Learn more about individual performers by reading their profiles, and then introduce yourself to them by submitting your own bio and images. You may also read their online diaries and email them directly when you join a model's fan club. Cams not only allow you to watch your favorite models, but it also allows you to get up close and personal with the sexiest, kinkiest performers on the planet!
Cams.com Pros
No credit card is required, and the prices are incredible
Our 14,000 gorgeous models are available for unlimited free video chat
In your own private shows, direct the action with whichever models you like
Cams.com Cons
If you don't have a premium membership, you won't be able to speak with models
There is no pre-recorded videos or pictures
---
Uncovering the Exciting World of Cams.com: A Comprehensive Review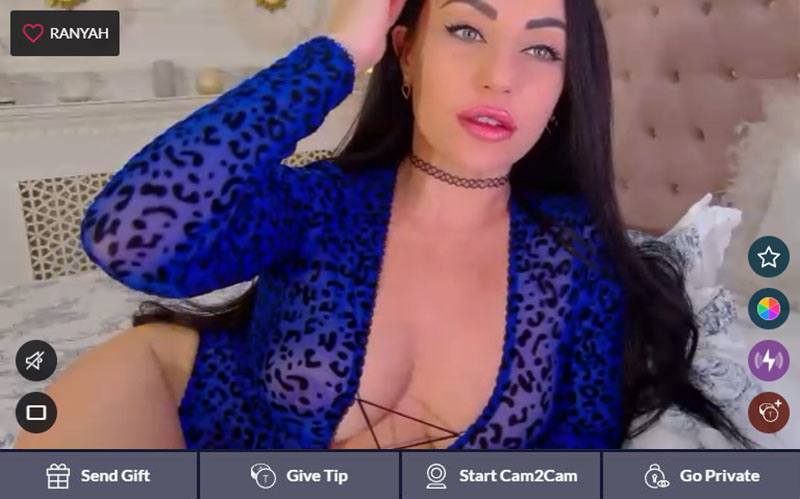 Cams has over 400 live sex rooms streaming anytime, covering every age, appearance, skill, and kink. Everyone is welcome as a Cam adult model, from professional porn performers in deviant dungeons to experimental GILFs in their kitchens wearing nothing but an apron.
The snapshot's first feature is a row of small icons with symbols. This is very useful because you can see what each girl has at a glance. For example, the first icon is typically a small loudspeaker, indicating that you can hear her (audio enabled). The HD icon is next (she's streaming in HD or even HD plus). The little lightning rod means you can tip and remotely buzz her sex toy whenever you want to see her squirm or even squirt a little. There's also a strange diagonal cross, which means she's using a Connexion (which I'll explain later). Then there's the heart icon, which, when clicked, adds models to your favorites list. Finally, when you click the downward arrow, Cams will move that model to the bottom of the display list of online girls.
Cams isn't just for girls; there are male models and a few transgenders who enjoy the attention, but Cams is primarily a site for finding a naughty nympho in front of an HD webcam.
Overview
Other than the various types of chat shows, the site has the most basic, simple design of most premium sites and almost no specific features. When you first visit the site, there is no confusion; the ladies are on the right and take up most of the screen, and there are a few simple categories on the left.
While the site is colorful and inviting, it's a shame that most premium sites' filtering options, such as HD quality, world location, and price, are unavailable here.
Now for the site's main disadvantage: its additional fees. The private chat does not include any of the interactivity options provided by Cams. Do you want the cam girl to see you get off via cam2cam? Then pay a little more. Do you want to have control over her sex toy? Then pay even more. What about a game? There's more.
You can find the models you like best and favorite them, and you can also join Fan Clubs to save money on those particular ladies.
Unfortunately, some models do not take the time to complete Bios, while others have extensive ones with tons of videos and pictures to sell/view.
The ability to customize the notifications you receive, including promos, when your best gals are online and when they upload new content, is a nice little feature the site provides under your account.
The Webcam Models
The Girls
Cams.com mostly has around 400 models online. The categories on the left side of the main page will allow you to filter them according to several sections, but you shouldn't rely on the filter; instead, go explore the rooms. If you like, there is an open search bar on the top left, where you can sometimes find several ladies in your preferred proclivity, such as searching for Mistress, BDSM, Feet, and the like.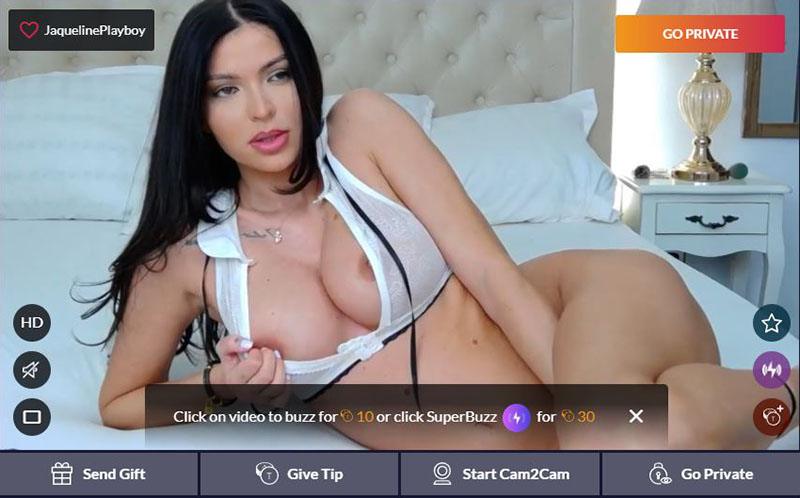 The only sorting on the site is the filter on the left, which is unfortunate given the site's talent. The only sections available are age, ethnicity, hair color, and a few fetish categories.
The Guys
Cams has about 5 male cams available most of the time, so this is not the site for those looking for sexy gay action.
The Couples
There are a few couples cams on Cams, but there is no category to separate them from the rest, so you can only tell if there is a couple when you hover over the open rooms to see who's streaming. It's worth noting that even if you see a profile picture with only one woman, it could be a couple's cam.
The Transgenders
Cams tranny selection is not the largest or the best, but it is also not insignificant. If trannies are your primary preference, Cams may not be the best live webcam sex site for you, but if they're the type of cam models you enjoy every now and then, Cams will meet your needs.
Model Profiles
On Cams.com, a model's chat room also functions as her profile page, as it does on many other cam sites. You may find out more about her here:
Bio -

Age

,

Sexual Orientation

,

Breast Size

,

Ethnicity and

Location

Stars - Given by members of the site
Tip/Gift - You can reward you favorite gal
Join Fan Club
Adding the model to your Favorites
Each model writes her own paragraph about herself, whatever she wants to share
A model can be shown that you like them on their page by leaving tips or virtual gifts in their comments section. All of your public tips and virtual gifts go toward the Top Admirer Program for your chosen model. The last 30 days of action on a user's part determines who the top admirers are. Even though models value all admirers, the following chart reveals a few exclusive benefits of being a Top Admirer:

You can also sign up for the model's Fan Club here. Free access to models' photo galleries and videos from their private shows is available for a non-recurring fee of $14.99 for one month or $32.97 for three months ($10.99 a month). Members of the Fan Club also have access to unique photo and video albums.
CAMS FEATURE HIGHLIGHTS
On the plus side, Cams has many features that make finding girls with all the right characteristics simple. In addition to the search options listed above, you can also narrow your results by the girl's nationality and/or languages spoken. On the homepage, two bars appear on the top right of the screen: Region and Language. So, if you want to have a video sex chat with a European hottie or an African angel, all you have to do is click on the Region button, and there they are.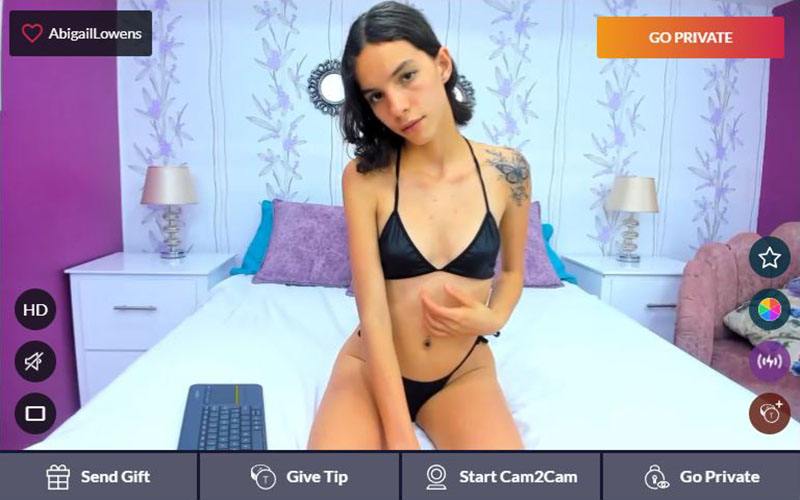 New Models is another popular search term above the gallery of stunning ladies. Here's a quick tip that could save you a lot of money.
As they try to build a fan club of deviant devotees, new models generally charge less per minute for a private show than more established girls. Because there is no option to search by rate/min, finding the new models is generally a shortcut to the lower-priced babes. And just because these girls are 'new models' at Cams doesn't mean they don't know what they're doing. Many of them perform at other locations. Don't worry; you won't find much green around the gills or poor live porn performers here.
The best feature of all is the previously mentioned simulated sexperience. The Connexion allows you and your partner to cum together in perfect horny harmony. The cam babe's vibrating toy, a Lovense Nora, can be synced with your Lovense Max (available for purchase on the site), and you can both tremble and tremor in unison, climaxing on the same high note.
Other noteworthy features include:
Favorite list and notifications are available for premium members only so they can find them easily the next time they go online.
You can see which rooms you've recently visited by clicking the My Models link at the top of the homepage.
The website is available in ten different languages.
Cams' hosts speak a total of 15 languages.
You can see which rooms you've recently visited by clicking the My Models link at the top of the homepage.
Different types of live porn shows, including spy chats, group sex shows, and private sessions
A relatively high number of live camgirls available for nude chats day or night
Premium membership includes 10% discount on all private sex shows
Lots of recorded sex shows and nude videos are available for viewing
Fan Clubs give up to 70% off of private sex shows with the specific host as well as full access to her videos and sex pics
Easy to use, high-quality streaming and a professional chat room interface
The camgirls are featured in a variety of locales and poses in large photo galleries.
Members having the Lovense Max toy can connect it to a model's Lovense vibrator using the Connexion feature.
Full mobile access that allows you to visit sex cams from iPhone, Android and also iPad
Webcam rooms with high definition are clearly labeled.
Cam to Cam is offered with all live 1on1 sex chats
The user can send emoticons and private messages to the model during both free and paid sex chats
The FAQ page is excellent, and the Customer Support team is really helpful.
BECOMING A MEMBER
Free, fast, and most importantly - safe - signing up with Cams is a breeze. To get started, click or tap Join Now at the top of the page. You provide your favorite online login, email address, and a password you won't lose, and presto! You're a member.
Until you confirm your email address, they'll send you a link to a XXX video of your choice to watch for nothing. There are a few ways to access that movie, but the most straightforward is to pick your user name profile (the upper right-hand corner of your screen) and then select Recorded Videos from the menu that appears. Take your time because there are literally hundreds upon thousands of options available.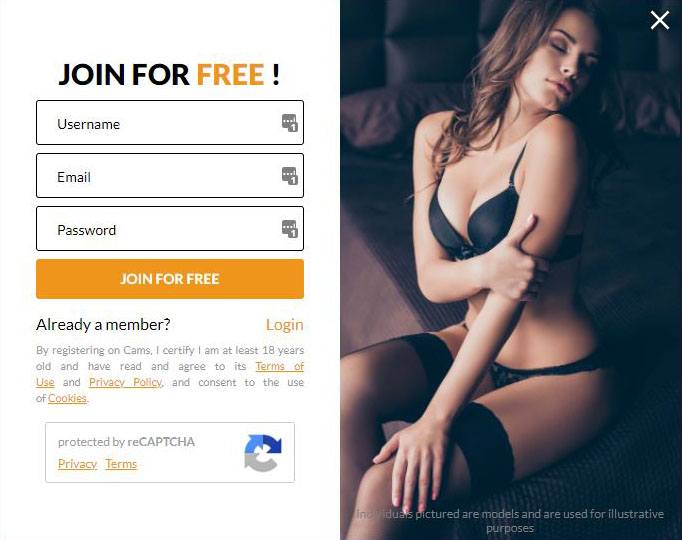 By clicking on the heart next to a model's photo, you may begin to favor them as a member. A record is kept so that the next time you log onto a webcam, you can check at a glance whether any of your horny honeys are online and ready to pounce on you.
CHAT OPTIONS & PRICES
Chatting with models may be done in various ways, from a one-on-one cam2cam session to a party-style nude/tip show where a group of men tip the chick to have her do everything they can think of.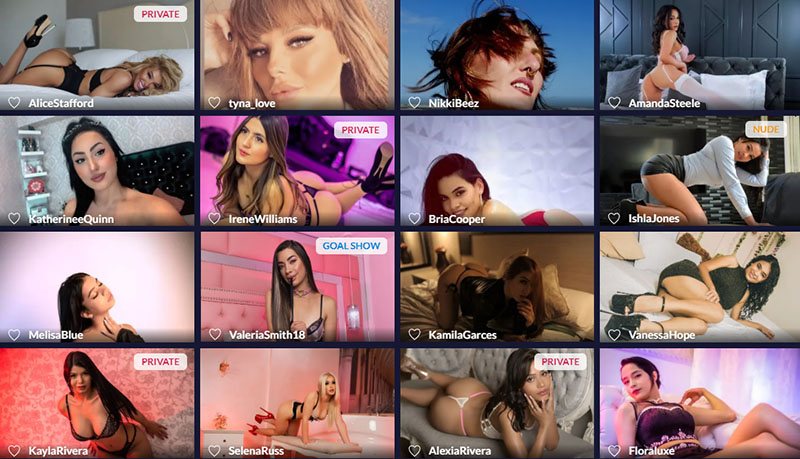 FREE CHAT
The open room is where you can talk to the girl for free (but be cautious - you're not the only one battling for her attention, and unless the room is quiet, you'll probably have to send her a virtual gift or small tip to gain her attention), which is common in the game.
As soon as you're in the room, you can tell how many others are watching. You'll notice a shadow of a face and a number at the top of the message box next to the video. The number indicates how many other people are in the room. You'll get more attention if there are fewer people around.
Now pay attention, gentlemen, because this will save you money. To enter a room, you must click twice: once on the still image and again on the video. You can activate her interactive toy by clicking on a notice that appears over her image on the screen. Ensure you don't accidentally click on the Superbuzz Purple Circle if you've got tokens in your account because it will cost you some tokens.
PRIVATE SHOW
This is your chance to take charge of the proceedings and set the tone. Simply enter her room and click on the Go Private button to begin a private show with her. As a result, we are left with two possibilities. Whether you want private or group chat, the choice is yours (if she allows Party Chat - not all models do). You and the girl have a private chat where others can watch, but they can't talk to or message her or hear or see what you and the girl are saying.
As a general rule, you should expect to pay roughly $3.00/min for a Private Chat; however, many rooms offer sessions for as little as $1.00/min.
CAM2CAM SHOW
You may use your webcam for a two-way sex party with Cam2Cam. When using a cam2cam service, the price of a Private Chat is increased by an additional $1 per minute. Even if you're the only one watching, others may be eavesdropping, but you needn't be alarmed; they can't see or hear you.
TIP/NUDE SHOW
In exchange for a predetermined sum of money in tips, a woman who presents a "Tip Show" will strip off and perform certain activities requested by the show's patrons. As soon as she meets her tip goal (detailed by the sticker on her window), the show becomes private for those who tipped, while everyone else must pay to enter and watch. If you pay a predetermined number of tokens per minute for a Nude Show, she will be free to be wet and wild and do whatever she wants. You can expect nonstop action when you pay and enter a Nude Show. Unlike Nude Shows, where you must pay in advance, tip shows urge you to tip the babe so that she will strip off and go all out on you. Assuming that the babe does not receive any further tips, she will most likely end the show.
VOYEUR VIEW
Voyeur View is the opportunity to attend a private show hosted by someone else. You can see the model, but you can't communicate with her in any way. If it were, it would be far less expensive than a Private Show. Since Private Shows cost about the same and give you greater control over the action, I wouldn't recommend these to anyone unless they prefer being a silent voyeur and are willing to pay for it.
PARTY CHAT
These are categorized as Party on the model's profile picture. Take a Peek, which lasts for 20 seconds, to see what's happening. You must purchase a ticket to attend the event, and the cost varies according to the model.
As long as additional members are willing to pay by the minute, you can start a Party Chat with a model enabling this option.
Video Quality
Almost all of the rooms on Cams are broadcast in high definition, and those that are not aired in HD are transmitted in at the very least at an HQ resolution.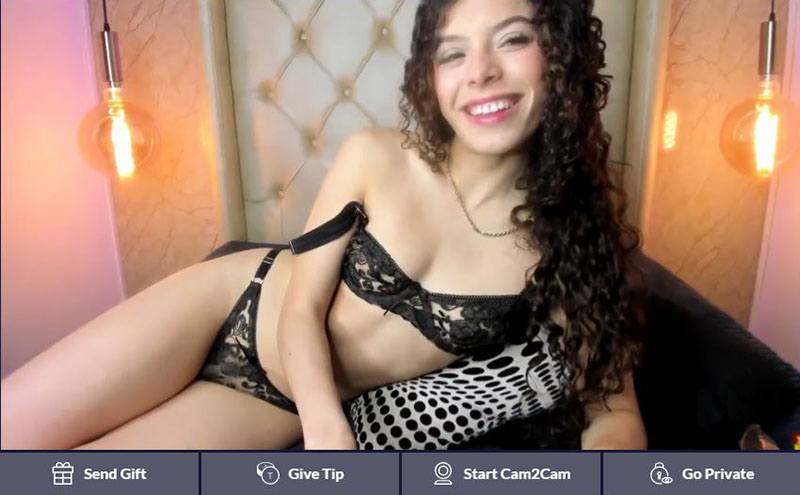 While the video feeds load quickly, the streams are steady and rarely pause. There's nothing to complain about here. It's always great.
Cams.com Mobile Site
There are no noticeable differences in how the Cams mobile website looks and functions compared to the desktop version.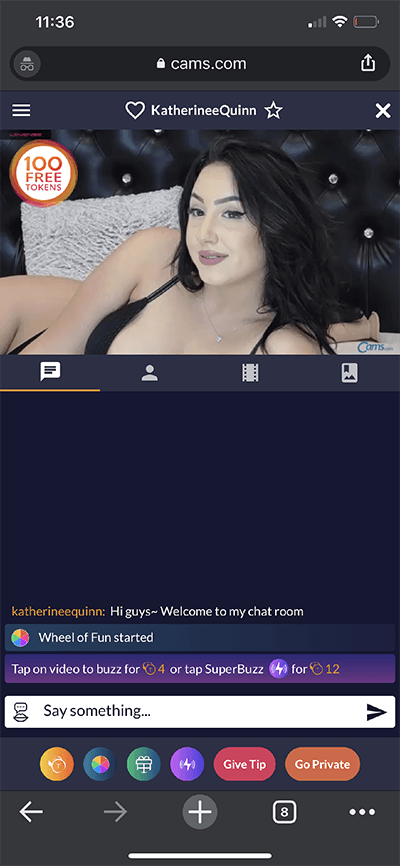 Turn your mobile device sideways to maximize the screen. You can then open the conversation by pressing the right-facing arrow.
, unfortunately, typing in the chat brings up a keyboard that blocks out the rest of the display. In private shows, this is a problem because controlling the model means that you miss out on the action, which is a little counterintuitive. There are better mobile sex cam sites to choose from.
Additional Media
Cams.com has recorded shows like many other live webcam sex services. Alternatively, you can join a model's Fan Club and access her previously recorded shows by purchasing individual shows with tokens. Become a Premiere member, and you'll get access to all of the models' recorded videos on the site.
Tokens Packages on Cams.com
When you sign up for the site, you can validate your credit card without purchasing. You'll get 100 free tokens, which are worth about $10.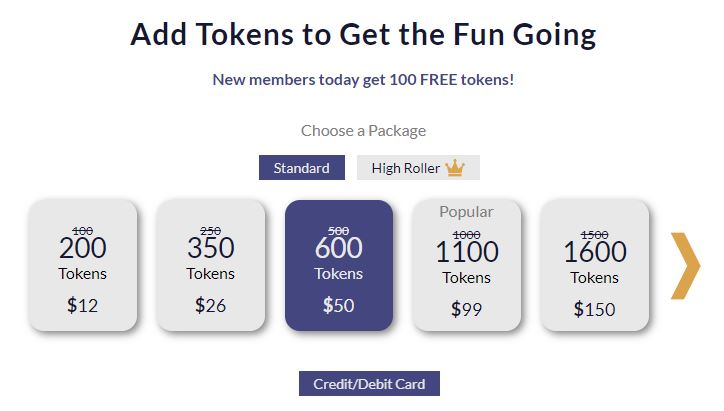 The prices aren't too high if you want a simple private session. Cams.com is one of the sex cam sites that costs the most. Joining a fan club and using the discounts they offer or joining a multi-user show is the best way to save money on the site.
Payment Methods
PAYMENT OPTIONS
You can buy tokens online with a credit card or by mailing a check or money order. So far, there is no other way. The site accepts:
Visa
Mastercard
Discover
Diners Club
Customer Support
If you scroll down the Cams page, you'll see a link to the Help/Contact section of the cam site. The FAQ page for Cams is very detailed and should help you with most problems and answer any questions you might have.
On the FAQ page, to the left, you can find the email address for the site's Customer Service/Technical Support and Billing Support (email address and phone number).
Customer Membership Program
Premiere Membership
All you must do to become a Premiere Member of Cams is pay. There are two choices: a 3-month subscription for $41.97 (or $13.99 a month), or a monthly subscription for $19.99. As a Premiere Member, you'll get
All live videos are 10% off.
5 X-rated videos you can watch for free
Getting models by email
Access to all the photos from Nude Show
The other level of membership is VIP. VIP membership is free, but you must apply directly to the site to become a VIP member. This means filling out a credit card form with your financial information and mailing, faxing (a fax machine?
Being a VIP member means:
Unlimited spending every day
When you pay by check or money order, you get 5% of your money back in your Cams account.
Premiere members get 6 months for free
25 Recordings of shows for free
You can join a cam model's Fan Club. For $14.99 a month (or $10 a month if you sign up for three months), you can have private chat shows with her and access her gallery's exclusive custom videos and X-rated photos. You can also save up to 70% on private chat shows with her if you sign up for three months.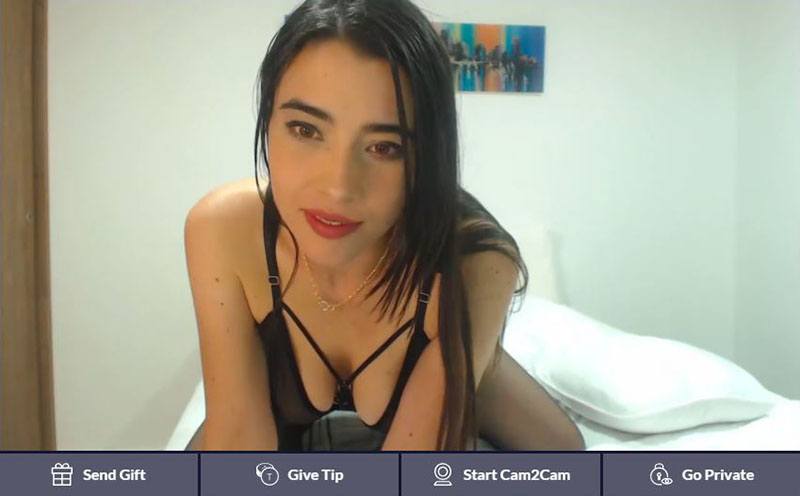 THE PROS & CONS
PROS
✔ For a few dollars a month, you can join a girl's private Fan Club and get up to 70% off her Private Chat shows.
✔ Connexion toy for a unique mutual masturbation experience
✔ Most rooms have HD streams.
✔ There are different kinds of chat shows and options
✔ Cost-Effective Private Chats
✔ A lot of X-rated videos to choose from
CONS
✖ No customer service around-the-clock; only email rating.
✖ Only credit cards, checks mailed in, or money orders can be used to pay.
✖ There are no site-wide sales or deals.
✖ Some models talk too much about joining their fan club or giving them a good rating.
The Bottom Line
Cams.com has been around for a long time, and for a good reason. While some older sites on the internet have bad designs and services, Cams.com keeps improving the quality. We like how eagerly it adopts smart toy technology, has top-notch web design, and has a wide range of beautiful performers. This is a recommendation that almost everyone can trust.
---
Cams.com Reviews