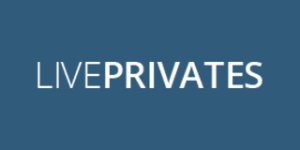 One of the most extensive webcam services, Liveprivates, is a total catch on the market of adult sites. If you wanna forget about all the routine duties and enjoy the world of passion and seduction, it's the right choice. Get your cock ready, dude. It's gonna be fun!
It offers a shitload of babes but doesn't break the bank. The prices are very affordable and give you access to lots of features and services. We should mention that here you'll have excellent audio and video quality. They'll make your time at Liveprivates com as dirty as possible.
Liveprivates Pros
Useful model status icons and profile ratings
Show moderation by users
Model ratings
Different model types available
Liveprivates Cons
Paid premium content (photos and videos)
Limited number of functions
No location search
---
Get Up Close and Personal with LivePrivates: A Review of the Hottest Cam Site for Intimate Encounters!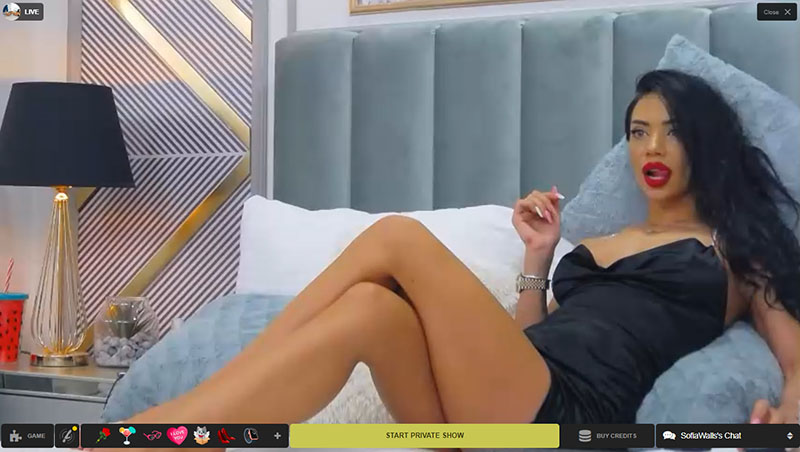 Overview
You know you've arrived at a premium sex cam site the instant you open LivePrivates; there's no mistaking it. The ladies are very stunning. These aren't the models you'll see on other industry websites. Each performer was meticulously groomed to the best possible standard to enhance the viewers' experience.
LivePrivates' open rooms are devoid of nudity, as one would expect from a premium website. You get the idea that you visit a respectable establishment whenever you enter a public chat. It appeals to me. The service shows its members respect by creating a clean, sterile porn chat environment where all the naughty stuff happens behind closed doors.
Last but not least, I feel compelled to praise the site's user interface. It's well-organized and well-designed, so you can quickly find what you're searching for (a specific model or a chat room) and do what you came here for watching high-definition one-on-one sex performances.
The Models
LivePrivates has over 1000 lovely cam girls streaming at any given time. LivePrivates has something for everyone, from white European cuties to busty ebony girls and hot Latino babes to petite Asian beauties.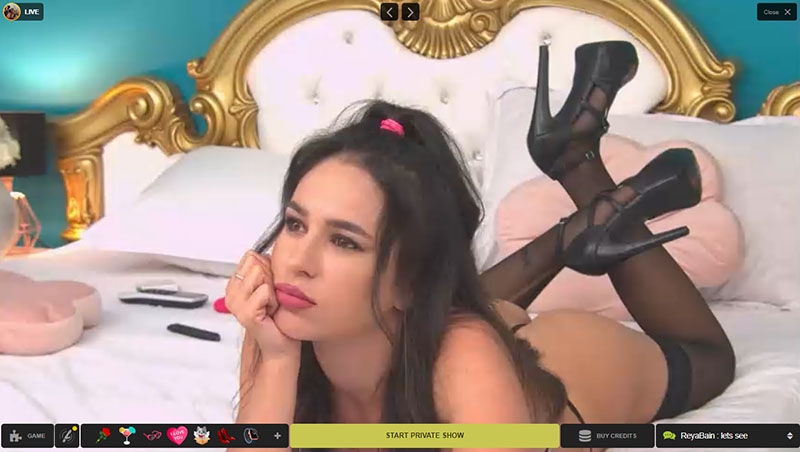 As the boys and trannies, they are evaluated and awarded depending on their performance and popularity, which is quite helpful when searching through LivePrivates' vast webcam model collection. In addition, LivePrivates makes it even easier by allowing you to store the best-performing models in your favorites list for quick access.
On the left of the LivePrivates first page, you may change your preferences, search for a specific type of show, or use the advanced filters on the top right next to the search box to locate particular webcam models. Online models are usually shown first, and their profiles are marked with a green dot. When they're in a private conversation, it goes yellow, and when they go offline, it turns grey.
Liveprivates Feature Highlights
LivePrivates, like every other cam site worthy of a review, isn't only about hot video chats. Some of my favorite features are:
There is a fantastic selection of HD cam rooms, with most models streaming at 720p and a few cam rooms offering a full 1080p.
Members and users can explore professional photo galleries of the hottest models.
There is no charge for membership, and there is no need to pay a monthly fee.
Site navigation is simple to use, allowing you to spend more time watching sexy performers.
Mini-video previews of the webcam rooms are available. Discover what the model is up to at Vibra Toy Shows, where these naughty kink queens have all the essential toys and props.
Turn on your webcam so the model can see you. 2-way audio (an optional extra) completes any performance. The majority of models provide this service.
Spy on ongoing private shows for pennies on the dollar. It's a voyeur's favorite.
A large number of sub-category chat rooms are available.
Arrange the model profile photographs on the site in the following way: (Large, Medium, or Small)
View the top 100 cam girls voted by loyal, active members in the Awards category.
Girl, Boy, and Tranny are the three gender orientation categories.
Webcam rooms that allow private discussion for a credit per minute are for sale.
Advanced search tools can help you find your desired model.
Signing up is quick and takes only a few minutes - and it's completely free.
Both guests and paying members can access detailed model profiles.
Online Live Chat Support Is a cutting-edge customer care solution. We are available 24 hours a day, seven days a week, for general or technical inquiries.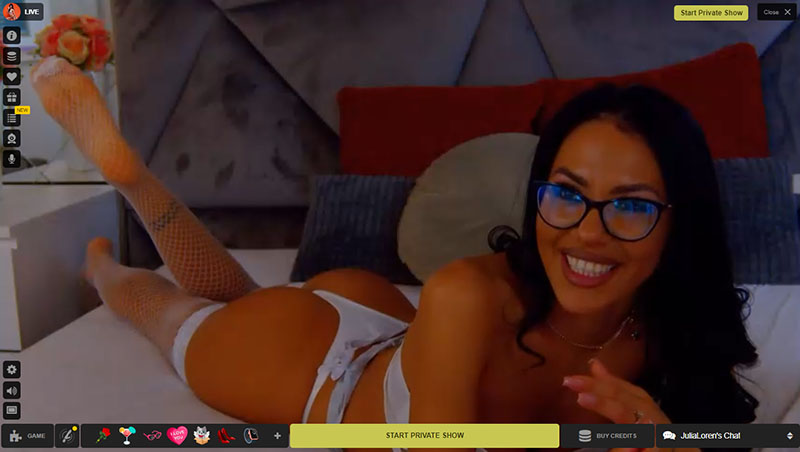 Registration
It's simple and free to join LivePrivatres. You only need to give an email address, a username, and a password to get started. You can freely browse the numerous public sex cam chat rooms without paying anything. You'll need to buy credits to start a solo HD sex show.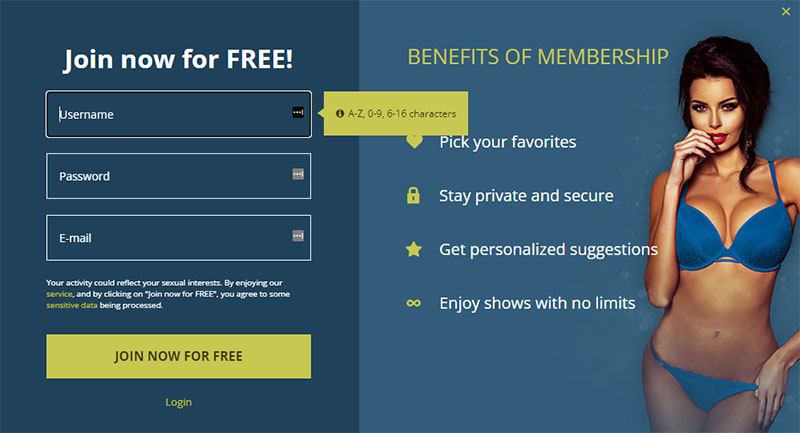 , Unlike other adult cam sites, LivePrivates membership is open to everybody. There are no preferred membership types or unique advantages; everyone is treated equally regarding the live adult activity. The sole difference between a premium and a regular member is that the former has purchased credits and thus has access to private rooms.
, I prefer it that way. It fosters a sense of community among the participants. We're all looking for the same thing: some quality time with a gorgeous model.
Chat Options
While you keep your credits in your pocket, you can visit hundreds of free chat rooms. The little green or yellow square next to her name indicates which chat option your cam hottie uses. A green square implies she's manning her free chat fort, a yellow square means she's enjoying some private video chat time, and a yellow square with a VIP sticker on her photo means she's putting on a VIP Show.
FREE VIDEO CHAT
Guest users and registered members have free access to all public chat rooms. 100% free adult webcam chat with the hottest amateur sexy cam babes in superior video and audio quality.
PRIVATE SHOW
As the name implies, LivePrivates specializes in private live events, where you and your chosen model enjoy one-on-one time before the show begins. These shows are charged per minute, with pricing varying from cam girl to cam girl.
A private display with the more considerable girls costs between $2.00 and $3.00 each minute. They are less expensive than the other women on the site. Adding c2c and bidirectional audio to your conversation will cost you an extra 1-2 dollars per minute per feature.
Members with webcams can use it to engage their camera and create a live video feed with the webcam model. You notice the stunning babe, and she sees you as well. On major adult webcam chat sites, this is a must-have feature. Viewers can also peek into private live shows via LivePrivates, as long as the cam lady is not in a private show with another user.
VIP SHOW
LivePrivates, like other adult cam services, offers VIP Shows, which are group HD sex shows. After purchasing a ticket, anyone can view them (the price can be as low as 0.4 credits a minute). The show will only begin if the performer has met a predetermined credit goal (Members will be refunded if the show is canceled), and it will last as long as the audience is generous with their tips.
The VIP Shows, in my opinion, are a terrific way to start a few hours of cam site pleasure. If you haven't already had some private one-on-one video fun with the foxy little fiend, now is your chance to see if they have the kinks, tits, ass, and moves worth your time and money.
FREE SHOW
FREE Shows from LivePrivates are a cheap and oh-so-fun way to view some serious XXX-rated action. Click on a free show live room to join the show. The duration of the show varies depending on the girl. It can last anything from three mins to more than an hour.
Model Profiles
The cam girls who model on this adult webcam chat site have kept their bios short and sweet. These profiles provide viewers and members a taste of who the stunning cam babe is and what she's all about.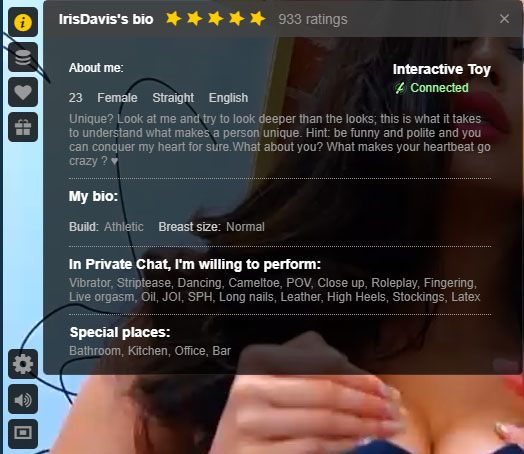 LivePrivates has kept things easy by providing the model with a short and sweet information box to fill out. Of course, understanding what the cam babe is willing to do in private cam shows is vital, and you can always ask if you have an idea, kink, or fantasy that isn't listed. It is, after all, your money that is being spent.
About Me: Age, sex, sexual orientation, and languages are all listed under "About Me." The model also has a couple of phrases to write about herself in her own words.
My Bio: A list of her physical characteristics may be found here.
In Private chat, I'm willing to perform: This is what the model feels comfortable with during her performance, similar to the Willingness category.
Special Places: The model may identify where she streams, which may change.
Rating: Members' rate shows after seeing them. Therefore a model's rating is a vital element of her business card.
Aside from thorough model information, most cam girls also have galleries of stunning still photographs to peruse. Because they all appear professional, many of these award photos might easily be used in model photo shoots. There's also a way to demonstrate your appreciation for fellow members by purchasing and spoiling deserving cam babes with virtual presents.
Free Content: Below the chat box are free photographs of the models that do not involve nudity and are available for download.
Premium Content: These are photographs and movies that include nudity and sex acts and demand payment. Premium Content - These are pictures and videos that contain nudity and sexual activities and require payment.
Simultaneously, why not make the model's day and boost her ranking by voting? Models who receive the most votes soon move to the top of the heap and are featured in the site's Awards category, which can be seen at the top of the main page.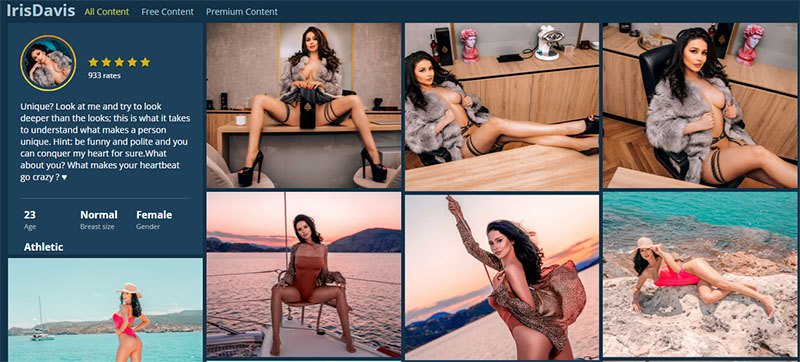 Liveprivate Prices
Each credit you buy on the site will cost you about a dollar. The website offers a variety of credit packages, each with its pricing. You'll have to spend $35.99 for the most petite bundle, which includes 27.99 credits. The most expensive bundle is $178.99 and consists of 157.99 credits. Regardless of which bundle you choose, if you are a new user, you will receive a bonus of 9.99 credits (about $10) once your credit card is validated.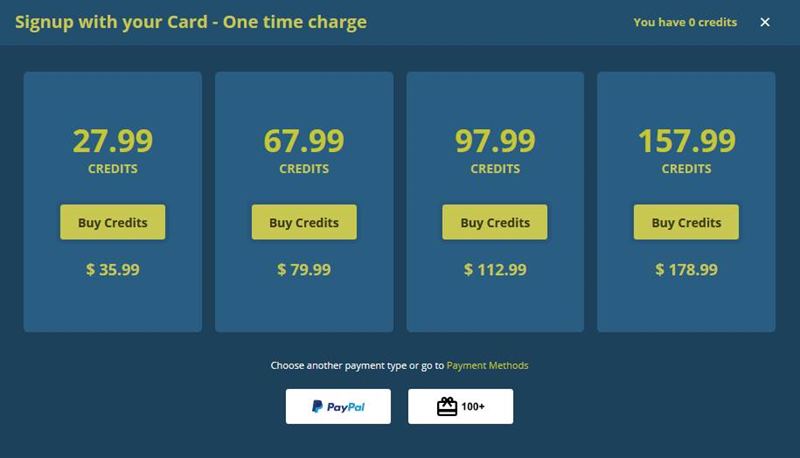 The above rates are merely one side of the story. New buyers will have the opportunity to spin a wheel of fortune to win various credit bonuses. The maximum bonus is 100% extra credits on any credits bundle you purchase. This fantastic feature significantly reduces the cost of initial purchases.
PAYMENT OPTIONS
Credits are acquired in bundles and can be paid for with the following methods:
The prepaid cards Liveprivates accepts include: Visa, MasterCard, Maestro, Visa Electron and Bleue, Discover, Diners, UnionPay and JCB.
Purchasing credit on this adult webcam chat site is simple in action and on the wallet, thanks to various acceptable payment methods and convenient credit bundles. While the paid private cam shows aren't the cheapest, the reality remains.
Additional Payment Options for Customers Outside the United States:
Pay by Phone
Neosurf
WebMoney
Bank wire transfer
GiroPay
Sofort Banking
European Direct Debit
Gift cards are accepted at LivePrivates as well. When you get a gift card for a large name retailer, cheap store, or whatever, I'm sure you won't think of that. You can load up on LivePrivates credits instead of motor oil or cleaning equipment and get the lube job going.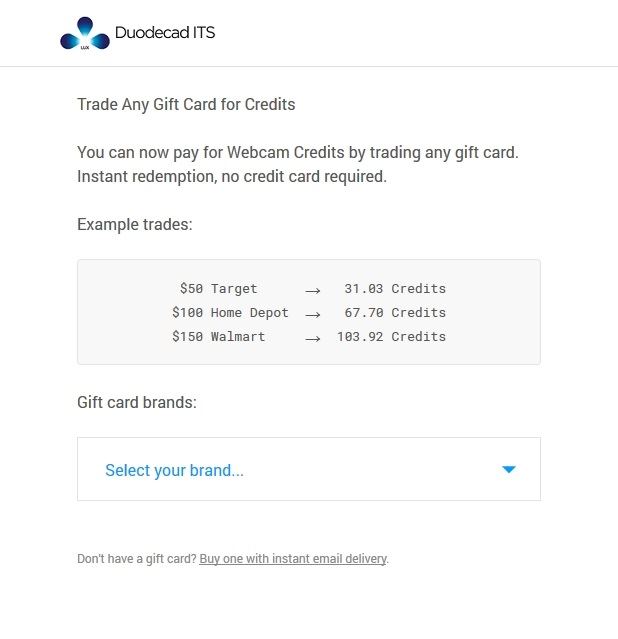 Customer Support
If you have any billing or member account issues, LivePrivates provides excellent customer care.
Email or telephonic (global) help and online Live Chat support are available to members. Online Live Chat support also benefits general and technical questions and issues. This unique feature is not seen on every adult cam chat site and is well appreciated. LivePrivates provides several options for obtaining assistance:
Online Live Chat Support is fantastic for site questions and general inquiries.
This website has a comprehensive FAQ section with detailed information about the 'what's' and 'hows.'
Customer service can be contacted by email or phone (for billing queries)
Use the link provided for instant invoicing assistance from your payment processor.

This adult webcam chat site's online Live Chat Assistance is a fantastic feature. We received a few common site questions while preparing this LivePrivates review. We initiated a Live Chat support session and were pleased with the customer support employee's rapid and courteous response. It's lovely not to have to wait for answers to emailed questions. This customer service aspect is deserving of special attention.
LivePrivates' Mobile Site
LivePrivates offers a fantastic mobile video chat platform perfect for users who are always on the go. Whether using your smartphone or tablet, you can easily access LivePrivates and enjoy high-quality live cam shows from anywhere.
One of the standout features of LivePrivates on mobile is the ability to activate Cam2Cam during private shows. This means you can interact with the model face-to-face and create a more intimate experience. To activate your camera, click the webcam icon in the chat window.
LivePrivates also offers 2-way audio and video during private shows on mobile devices. While this feature may cost extra, it's worth it as LivePrivates is the only site that guarantees it will work. Additionally, the models on LivePrivates are professionals and will adjust their camera and position to ensure that you get the best view on your device.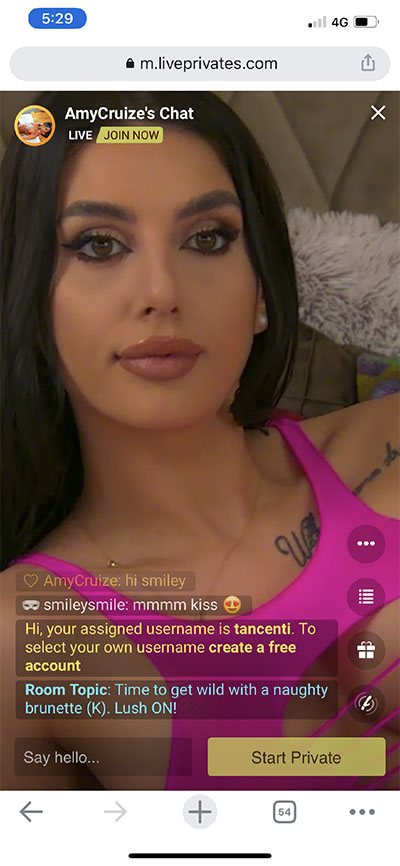 The mobile version of LivePrivates is streamlined and easy to navigate, with tips available to make your experience even smoother. You can zoom out or pan out or right to adjust the view according to your preferences.
Overall, LivePrivates works great on mobile devices, providing users with high-definition live private sex shows that are even better than they would experience on a computer screen. The ability to activate Cam2Cam and 2-way audio and video during private shows makes LivePrivates stand out from other adult cam sites. At the same time, the professionalism of the models ensures that you have a fantastic experience every time.
Video Quality
LivePrivates offers a premium live cam experience with high-quality video streaming that ensures users have an immersive and enjoyable viewing experience. Most models broadcast in HD or higher, which means that users can expect clear, sharp, and detailed visuals that capture every aspect of the model's performance.
One of the standout features of LivePrivates is the superior video quality, which sets it apart from many other live cam sites. The site uses advanced technology to deliver high-quality video streaming that is stable, fast, and reliable. The video quality is consistent across all platforms, whether users access the site via desktop, laptop, or mobile device.
LivePrivates also offers a range of features to enhance the user experience, such as private shows, cam2cam, and tipping options. The site's navigation and different categories make it easy to find and explore all the benefits of the site.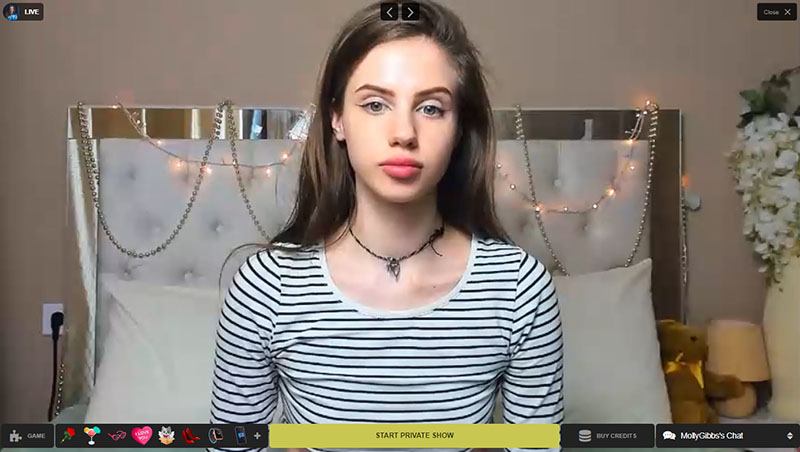 However, users should be aware that while LivePrivates offers a range of pricing options, costs can add up quickly if users are not careful. Additionally, activating Cam2Cam and 2-way audio may cost extra, which can be a drawback for some users.
Overall, LivePrivates is a premium live cam site that offers superior video quality and a range of features that enhance the user experience. While users should exercise caution and be mindful of spending, the high-quality video streaming and advanced technology make LivePrivates a popular choice for those seeking a premium live cam experience.
Additional Media
There isn't much in the way of different media on LivePrivates. Other than the photos on their profiles, no films or explicit pictures of the webcam models are available for purchase.
The Pros and Cons
PROS
✔ A decent model pool from which to choose
✔ There appear to be a lot of models active at any given time.
✔ 10 FREE peeks into ongoing private shows
✔ Register a credit card, and be gifted 9.99 free credits
✔ This is a very tidy and well-run website. There were no technical difficulties.
✔ The site is well-organized. It's simple to find what you want if they have it.
CONS
✖ There is hardly any free nudist/sexual content available
✖ Tokens are too expensive
✖ A cam girl's private chat rates vary depending on their mood and time of day
Conclusion
LivePrivates is a premium live cam site that offers high-quality video streaming and a wide selection of professional models. The site's user-friendly navigation and range of features, such as private shows and Cam2Cam, make it a standout in the industry. While some features may cost extra, LivePrivates remains a reliable and reputable choice for those seeking a premium live cam experience.
---
Liveprivates Reviews