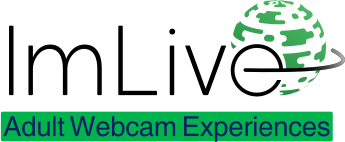 Without Asian ladies, the world of live adult webcam entertainment simply wouldn't be the same. And with over 15 years of experience, it should come as no surprise that this reliable website has assembled a stunning roster of Asian beauties. In this ImLive Asian review, we look at the hosts, cameras, prices of the shows, special features, and advantages available to premium members. Come to ImLive's cost-effective streaming platform to learn how to talk live with Asian girls and discover the excitement of Asian webcams
ImLive Asian Pros
High quality (HQ) cams in majority, some hot Asian cam girls in HD
Large video feed (default). This can be adjusted to Supersize
Change the gallery view, and look for hot oriental honeys the way you want to
Over 1000 registered hot orientals, over 30 Asian babes online
Asian cam girls are engaging and responsive, they are happy & willing to chat
Advanced Search including user-friendly filters: Ratings, Kinks & Price to mention a few
Reliable customer support 24/7
ImLive Asian Cons
Not too many Asians with high definition camera gear
High def rooms are unlabelled, something which we don't like
Due to large video format, some oriental video chats are grainy
Although a Rewards Program is offered, reaching VIP can be expensive
Public chat doesn't have too much action
---
Unveiling the Exotic World of ImLive Asian: A Review of the Hottest Cam Girls!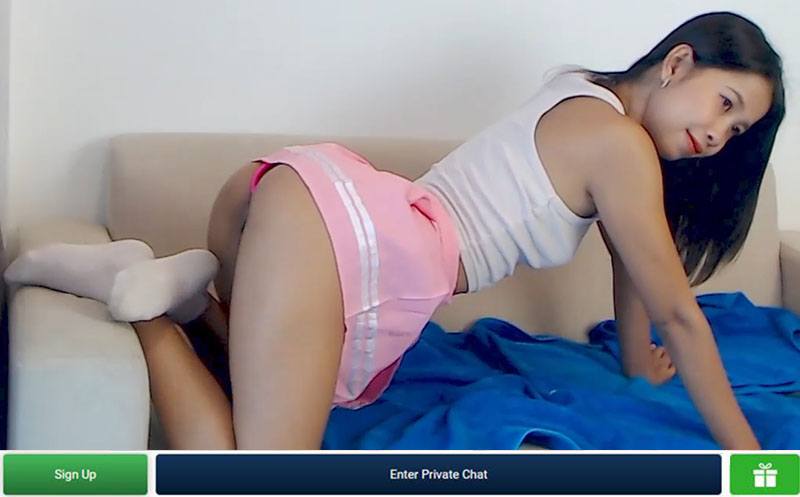 ImLive is likely the largest network of them all regarding the number of registered models. There are literally thousands of Asian camgirls registered, however, only a few of them are online.
The site's user-friendly design makes it simple to view each model's video feed. When I last signed in, more than 30 Asian cam females were waiting on their bedroom cameras. Asians from Japan, China, Thailand, Europe, and the United States are present.
More than just a superb collection of Asian live cam girls is offered by this sex cam service. They offer many features that enhance your live cam experience as one of the pioneers in the live cam market. They have a hentai cam segment, a reward system, celebrity events, candy shows, multi-viewer options, and more.
The Asian Models
All the Asian beauties with medium-sized profile photographs are visible on the default model profile page. Each image includes a link to the person's profile page, Free Video Chat, and Live Sex Video Chat (the paid-for private shows).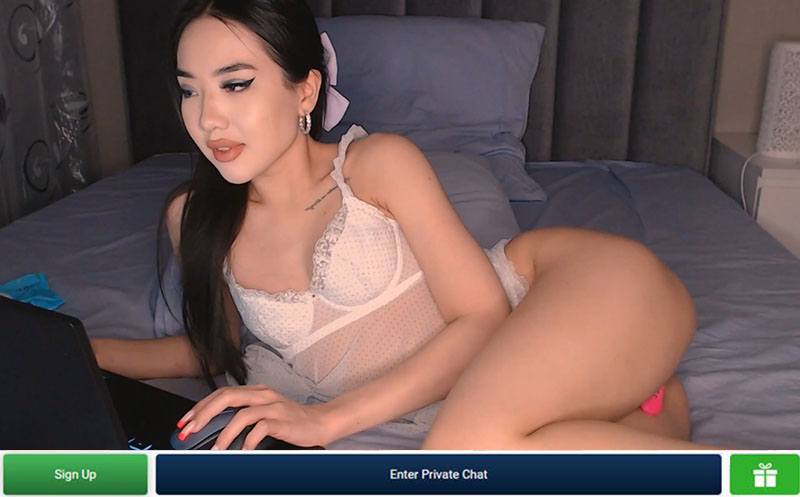 There may be more than 50 Asian cam models available at any given time you visit the website.
The model profile page from the Asian cam section of ImLive.com is captured below, along with links to either a free video chat room or nude private: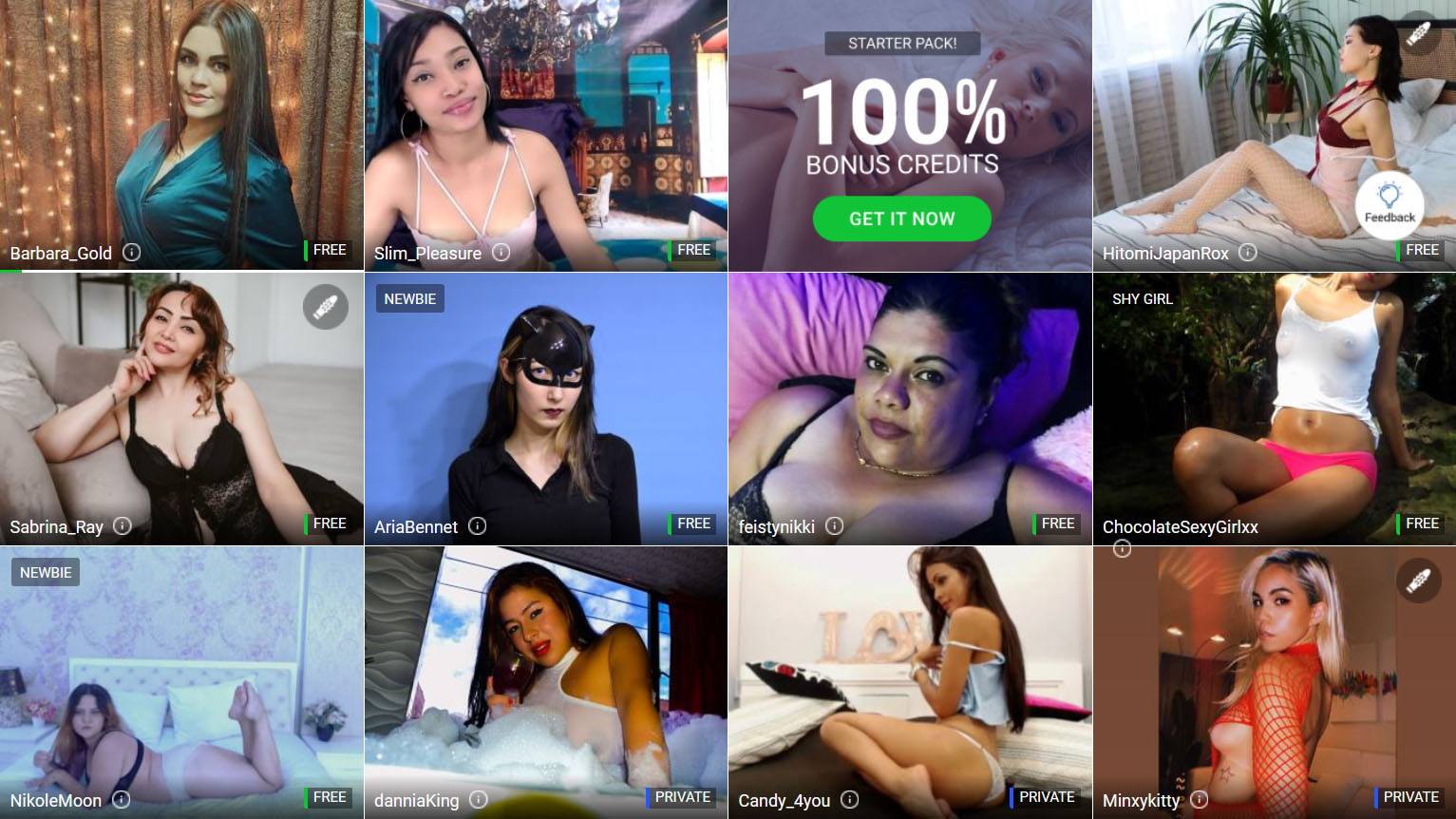 ImLive Asian Feature Highlights
ImLive offers FREE lifetime subscriptions with access to thousands of Asian webcam models for limitless free chat.
The following features are also accessible to members who register for a free account:
During peak times, between 30 and 40 oriental models (from Thailand, the Philippines, and elsewhere in Asia) are constantly available.
Every video chat's initial 20 seconds are free.
Watch free video teasers (only for credit-holding members)
Choose your preferred method for searching for Asian women. Tiles, list, or gallery view are your options for the page's view
Resize the video display screen: Large View (default) and Supersize View (extra large).
Multi-Viewer - View six live webcam rooms at once.
Top Host Arena - To get members' votes, ImLive hosts must be extraordinary.
Rewards Program - As your membership level progresses, you'll receive more benefits and savings
The pricing for all private sessions includes cam-to-cam and two-way audio
Treats - You will receive gifts on significant occasions or whenever ImLive feels like it. Credits are traded for treats.
Candy Shows - a cheap, time-limited performance where multiple visitors can attend simultaneously.
Celebrity Shows - Famous Porn Stars perform shows every month. View current and previous performances.
Free Teasers - For credit holders only. You must be at least a Bronze member to view the explicit performances that have been recorded.
Monthly Video Contests - The performers direct and star in videos with imaginative themes. Make a monthly vote for your favorite.
Best Newbies - Fresh Asian babes that often charge a minimal amount for live chat
Hall of Fame - The performers who have put in the greatest effort and have accrued the most credits are updated every two weeks
Personal Cards - Just fill out your member profile so that your favorite Asian girls can discover prohibited information about you
ImLive's Diamonds - Hot models with a long history of performances have earned this prestigious title
Fulfill Your Fantasy - A new service that allows you to upload your fantasy for model-only viewing. Those who can assist will respond.
Virtual Gifts - Choose from a variety of variously priced virtual presents to express your affection to your favorite Far Eastern beauties.
Discount Clubs - Join a Host's Discount Club to enjoy the same live performance at a lesser price (paying members only)
Several categories, including but not limited to Asians, such as transgender, homosexual, lesbian, couple, amateurs, MILF, BBW, etc.
GroupCams - While in a chat with a girl, you can add another girl from her list of chat friends, or add another from your own Favorites list
Premium mobile access. Use your iPad or smartphone to connect from anywhere.
Most plausible categories are covered by niche webcams, as well as some you probably haven't thought of.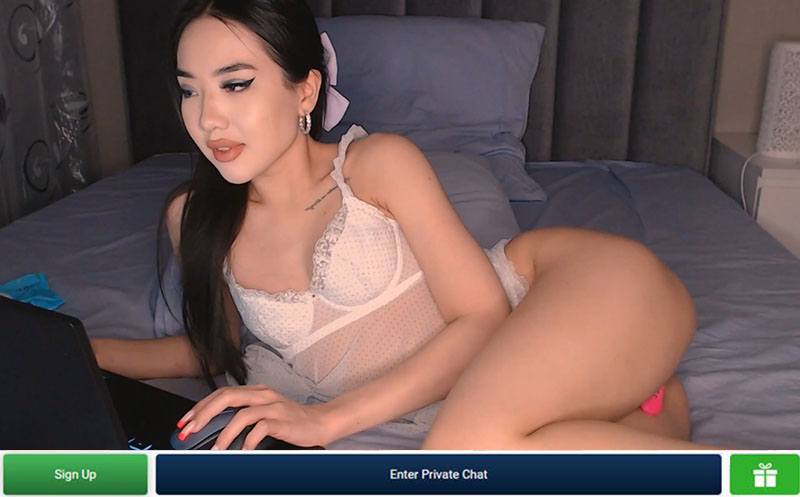 Registration
The only requirements for joining the website are to validate your username, password, and email address. Before you can start taking advantage of the live amateur Asian cams, there is no money or credit card confirmation needed.
You'll need to buy site cash to get the full ImLive experience, including private live shows, control of the model's stimulation toy (if she has one), and tipping.
Members acquire ImLive Points each time they buy credits. The better your status ranking, the more points you've racked up. After buying your first credit, you automatically achieve Bronze status. Spending results in earning, which allows you to advance through the ranks toward the top level gradually. The largest discounts and freebies are awarded once you reach VIP status, making already affordable Asian video chat much more affordable.
GETTING STARTED
You are given some helpful information on the homepage, and from there, members can easily access their Favorites Lists (saved lists of their favorite Asian webcam girls), saved videos, member profiles, other site features, promotional offers, and plenty more.
You can visit ImLive's unique category for Asian babes by selecting Narrow Your Search > Ethnicity > Asian. Using the Advanced tool option, you can then further customize your searches by selecting filters like Rating, Language, and Price, to name a few.
You can customize the page view on ImLive to fit your browsing preferences, which is a unique feature worth mentioning. Three options are available: List View (Classic), Tile View (Form), and Gallery View (Modern). We believe that Gallery View, which also offers practical room previews, has the best-sized thumbnails (as do the other 2 viewing settings). While Asian hosts who are now having private sessions have their status set to Live Sex Video Chat, the open rooms with accessible girls have the label "Free Video Chat."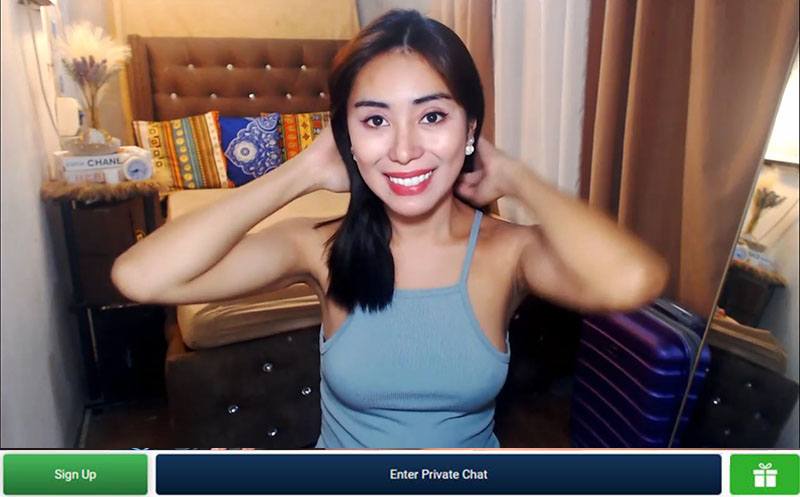 Chat Types
Free Video Chat
The enormous video playback screen is the first thing you notice when you walk into any accessible host's webcam room, and it quickly draws you in. Clicking on the screen icon (bottom left of the video), which is also where the volume adjustment icon is situated, will enlarge the image. The message box for chat is located on the right side of the video screen. Whether you're chatting with ImLive's Chinese, Thai, or other Far Eastern models, this is a stock-standard structure and it gives you a generally intuitive chat experience.
The Asian models I chatted with were amiable and interesting. But when it came to the sex between the sheets, I typically got the same response: "Take me to private." This makes sense in a manner because, just like you, these Asian chat hosts are there to make money. When you finally choose to host a closed show, a popup window with a price confirmation and marketing chat offers appears. Models are free to choose their own fees and availability status, as well as set their own prices.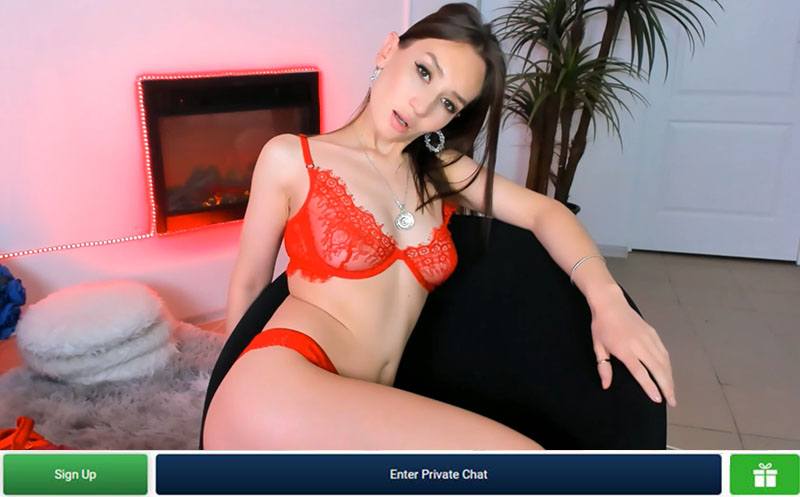 Private Chat
The first 20 seconds of any paid chat are provided complimentary from ImLive, and all private webcam sessions come standard with c2c and sound. Most rooms include high-definition (HQ) camera feeds that work as well on computers and mobile devices. Even if your internet connection isn't the quickest, HQ streams tend to give you consistent playbacks with minimal to no network latency. Having said that, ImLive has recently started releasing some HD chat rooms, and we anticipate this trend to continue.
The show's specifics will be worked out between the two of you in private. Whether your tastes are more mainstream or unconventional is up to you, but ImLive's Asian females are considered to be professional and eager to go above and beyond for their devoted fans, in the majority of situations.
Imlive undoubtedly meets the criteria for a private Asian video chat on a tight budget because of its premium features, which include cam-to-cam and bi-directional audio included with closed webcam shows. In truth, ImLive is a fierce rivalry among the most affordable live-performance streaming websites.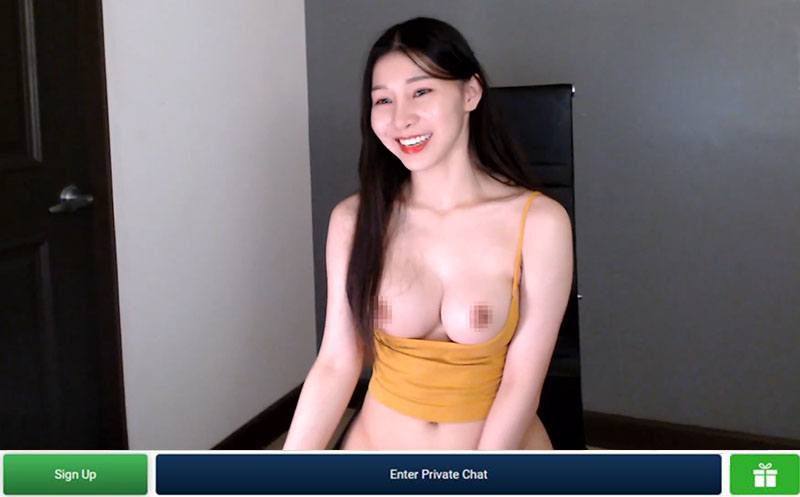 Conclusion
In conclusion, ImLive Asian offers a fantastic selection of stunning Asian cam girls from Japan, China, Thailand, Europe, and the United States. With over 15 years of experience, this reliable website has assembled a large roster of Asian beauties who are engaging, responsive, and happy to chat. The site's user-friendly design makes viewing each model's video feed simple. Many features enhance your live cam experience, such as advanced search filters, a reward system, celebrity events, candy shows, and more. While there are a few cons, such as the lack of high-definition camera gear and unlabelled high-def rooms, the pros of ImLive Asian far outweigh the cons. With cost-effective pricing and various categories to choose from, including niche webcams, you'll have plenty of opportunities to fulfill your fantasy with these sexy Asian cam girls. So, if you're looking for an unforgettable adult entertainment experience, visit ImLive's cost-effective streaming platform to discover the excitement of Asian webcams today.
---
ImLive Asian Reviews
We don't have any reviews yet. Please share your experiences with other visitors and write a review about ImLive Asian.