The straight and gay male hosts from ImLive's platform are included in Supermen, the company's white label. We want to take this opportunity to remind you once more that while the model catalog, technology, and features for white labels are identical to those on the main website, the accounts, credits, customer service, and other related components are not.
Supermen Pros
Cheap private chats
Free C2C in privates
Discount Clubs
Great sex chat platform
Supermen Cons
Limited free chat
Few HD chat rooms
Few options for making a payment
---
Unleash Your Wildest Desires with Supermen: A Review of the Hottest Cam Site for Gay Men!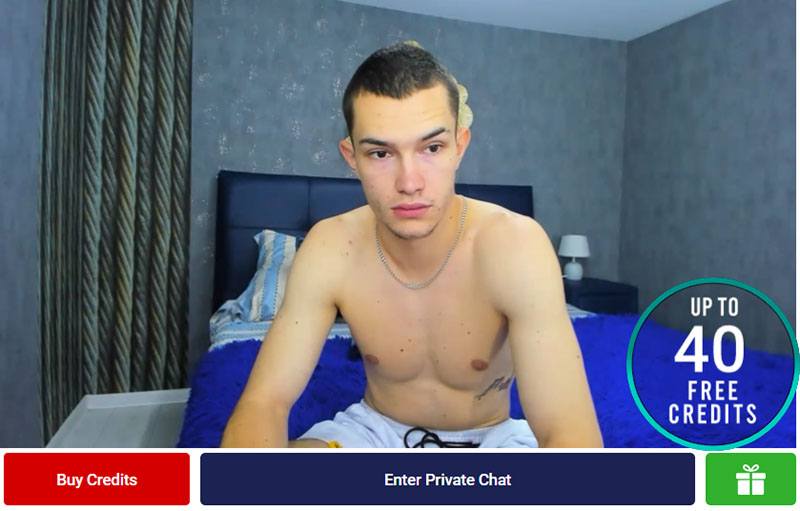 Many live cam sites can feel overwhelming and disorganized, with an endless sea of performers vying for your attention. However, Supermen stands out with its welcoming and friendly atmosphere. The models on Supermen are not just performers but hosts eager to engage with their viewers and make them feel at home. While many models may be clothed in free chat, you'll often find them going above and beyond to put on a show and give their viewers an unforgettable experience.
One of the best things about Supermen is the advanced search feature, which allows you to filter through the vast selection of models to find the perfect match for you. Whether you're into muscle-bound hunks or something a bit kinkier, Supermen has got you covered. And with the ability to save your favorite models and access their profiles, it's easy to keep returning for more.
The models
Around 70 or 80 of the 8,000 gay and bisexual men who have signed up for this sex cam paradise will be online and available to chat with you whenever you're in the mood for some XXX shows. You won't have trouble finding a sex chat partner because most men here are amateurs, but they are all attractive.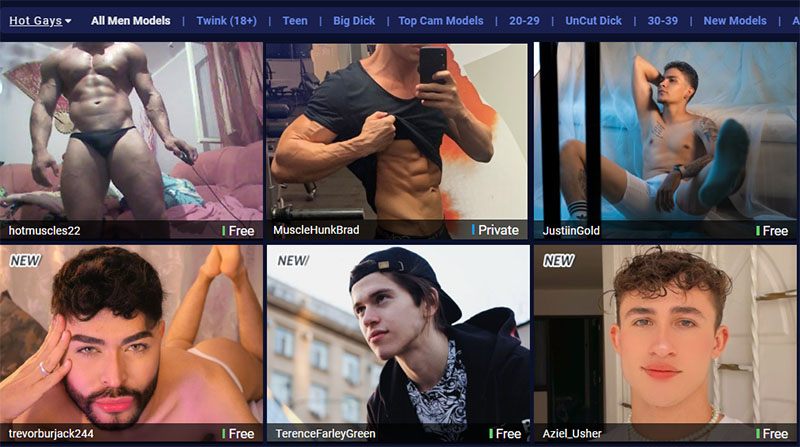 Supermen Feature Highlights
Sharing amateur gay videos and other content that might interest Supermen.com members is the main focus of the service. It is a webcam site that lets users share personal videos and connect with like-minded individuals. The webcam chats, views, one-on-one private chats, and other features are the foundation for all the features. The service focuses not on creating committed gay relationships but on human desires and close-knit interests; each member can explore and apply it to their private life here.
A button labeled "live sex chat" is at the top of the page. You can engage in live chats in a variety of ways here. The gay model determines each chat's cost. It might cost a lot of money or be free. Free live sex chats, private 1-on-1 sex chats, celebrity shows, videos made by gay models, candy stores, photo galleries, and much more are available here.
You can pick between regular adult videos and porn stars on the website. There are no unoccupied hours during the service's 24/7 operation. Face-to-face communication is the most sensual and private experience on the Supermen cam site, which can result in personal encounters and even relationships.
Other outstanding qualities include:
The streaming quality is excellent
At any given time, there are about 70 live gay chat rooms online.
Happy Hour chat rooms - Discounted shows that run all-day
Members can have private gay chats to engage in one-on-one intimacy
Most hosts provide free chat rooms
The search tool makes it simple to find a low-cost chat room
There is a free search box, a sort tool, and an advanced search option among the search tools
Numerous online studs have accessories and toys
The website provides articles, blogs, and a sizable VOD section, in addition to adult webcams
Members receive enormous discounts, bonuses, and benefits
Information about gay hangouts can be found in the Local Spot section
Users can access the men's photo-filled profile pages.
All mobile devices can access the website
Every private gay chat includes Cam2Cam
The sexiest webcam hosts can be found at Hot Rooms.
Getting Started
To join Supermen.com, you must purchase credits, but other than that, the procedure is quick and easy. You become a standard member by listing your information and selecting a credit package. To upgrade your membership, what should you do? Collect bonus miles; however, I will go into more detail later.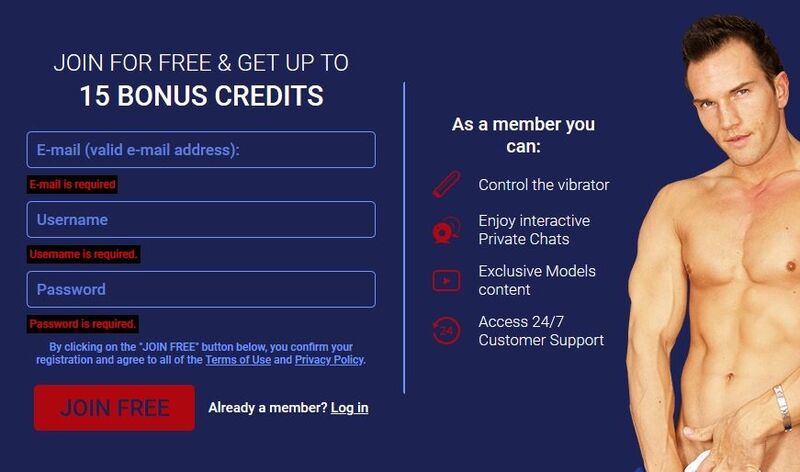 Chat Types
Supermen allows free chat, but the sexy things only take place in paid chats. The free live cams can still be a lot of fun because of how much personal interaction there is, thanks to the attractive professionals who work there.
FREE CHAT
When it comes to exploring the world of live cam sites, free chat is an essential feature that allows you to engage with the hosts and get a sense of their personalities and performances. Supermen offers an excellent free chat feature, allowing users to connect with handsome professionals and get to know them better.
In these free gay chats, you can engage with the hosts, ask them questions, and get a preview of their skills and personalities. You can even message them directly and build a rapport before deciding whether to take things to the next level. The green marks next to the model's name indicate that they are currently in a free chat, making it easy to find the perfect host for you.
While some hosts may have invested in their profiles, offering free pictures and videos, the real fun begins when you become a paying member. By registering on the site, you'll have access to an endless variety of free cam rooms, and you can view the live preview by hovering over the thumbnail image in the homepage's main gallery. Once you've found a host that piques your interest, you can unlock access to their XXX pics and videos and take your online experience to the next level.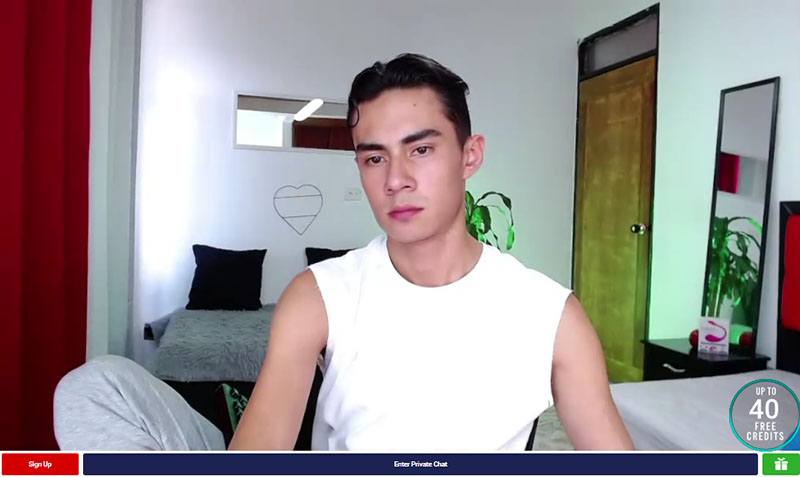 PRIVATE SHOW
If you're looking to take your online experience to the next level, Supermen offers an excellent private show feature that allows you to connect with your favorite models more intimately. With an average rate of $2.93 per minute, private shows are an affordable way to get up close and personal with some of the site's hottest male models. And with some of the cheapest hosts charging as little as $1.15 a minute, there are options to suit any budget.
To start a private conversation with one of the site's attractive models, enter one of the free chat rooms you selected from the home page and click the Enter Private Chat button in the center of the screen. From there, you'll be able to enjoy a one-on-one experience with your chosen model, with the freedom to explore your deepest desires and fantasies.
Supermen also offers the option to save money by committing to a certain number of minutes, but it's important to remember that you won't be refunded if you leave early. However, with the excellent cam-to-cam live chat feature, which is free, you can take your interactions to the next level without any additional cost.
CANDY SHOW
Supermen's Candy Show is a unique and affordable chat option that allows multiple users to enjoy a performance that feels more like an event. With two stages, this chat option gives users a chance to learn more about the host and what they have in store for the show before deciding whether to join in.
The first stage is the free preview, where you can taste the host's performance and decide if you want to join. If you do, you can tip or gift the model to help them reach their goal for the show. The second stage is the show itself, which begins once the goal has been reached or the timer has expired, at the host's discretion.
If the required amount is not reached, the show will be canceled, and you'll receive a refund of your credits. This ensures that you only pay for a show that meets your expectations and delivers the performance you're looking for.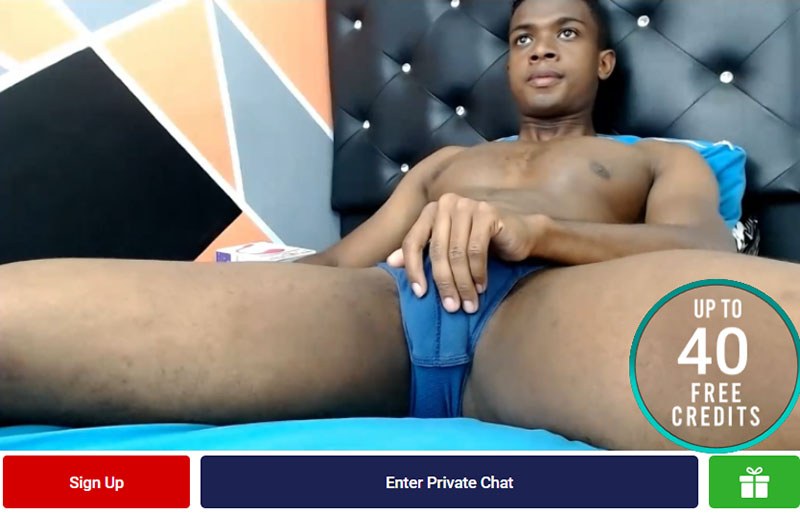 Supermen Price
Regarding prices on Supermen, there is a wide range of options available, from as little as $1.15 a minute to as much as $17.50 a minute. However, most male models on the site charge an average of $2.93 a minute, making Supermen one of the most affordable gay cam sites out there.
One of the best things about Supermen is that it offers a generous welcome package of up to 40 free credits to use on your first purchase. This lets you experience private chats with your favorite models without worrying about breaking the bank. Additionally, Supermen offers a fantastic promotion that gives you up to 40 free credits for every credit package you purchase, ranging from 25 to 100. This is a great way to maximize your Supermen experience and get the most out of your money.
Supermen also offers an exclusive rewards program that allows you to level up and receive even more free credits as you go. The more credits you purchase, the more miles you'll earn, which translates into greater discounts and additional benefits down the road.
| | | | |
| --- | --- | --- | --- |
| How Many Credits | The Price You'll Pay | First Purchase Free Credits | The Bonus Miles you'll Receive |
| 25 | $29.95 | 10 | 2 |
| 50 | $58.95 | 20 | 6 |
| 75 | $87.95 | 30 | 9 |
| 100 | $114.95 | 40 | 13 |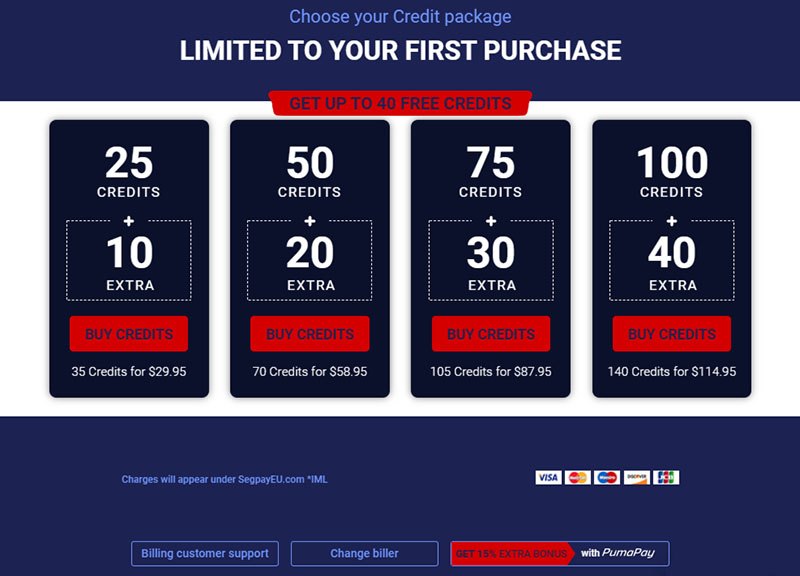 Payment Options
Supermen provides a variety of payment methods and even accepts unique payment methods from European Countries.
The website takes:
Credit and Debit cards including MasterCard, Visa, MC debit, Bleue, Electron, Maestro, Delta, Switch, Solo, Discover, JCB
Paypal
Cryptocurrency
Wire Transfer/Check
Pumapay (Cryptocurrency - By using this method, you will receive 15% more credits)
Additionally, from Europe: ideal, Sofort, Paysafe, and Direct Pay EU
Rewards Program
The excellent membership program, which raises your status based on your spending, is an added benefit of sticking with Supermen. Although it takes some time to reach VIP status, you get bonus credits for each level you pass. The four membership levels are as follows:
Benefits for Bronze Members include free access to intro and monthly contest videos, the first 20 seconds of all private chats, full access to hosts' private photo galleries, a discount of 0.60 credits/min on private chats, and free access to pornstar shows.
Silver Member Benefits: Free access to pornstar shows, up to 10 bonus credits per purchase, up to 10 treats per purchase, a discount of 0.70 credits per minute on private chats, and 25% discount on previous live shows.
Benefits for Gold Members: Free access to pornstar shows, up to 20 bonus credits per purchase, up to 20 treats per purchase, a discount of 0.70 credits per minute on private chats, and a 30% discount on previously held live shows.
Benefits for VIP Members: Free access to pornstar shows, up to 25 bonus credits on every purchase, up to 25 treats, 0.90 credits/min off of private chats, access to group chat rooms that are completely full, and a 35 percent discount on previous live shows.
Certain hosts will offer Discount Clubs for members to join and receive special treatment in addition to the site's general membership. The benefits that each host provides are as follows:
Save even more on 30-minute chats (30% discount) & on 60-minute chats (40% discount)
Get 0.60 Credits/min. discount on my private video chats
Get a 20% discount per video on all 'Past Live Shows' and videos
Get all your Discount Club membership fee back for video chats
Watch host videos, which regular members pay for, for free
Mobile Site
Supermen's mobile website is one of the best gay mobile cam sites available, and it has everything you need to enjoy a high-quality cam experience on the go. With excellent HD quality and 2-way video chat over the phone, Supermen's mobile version is designed to provide users with a seamless and enjoyable experience, no matter where they are.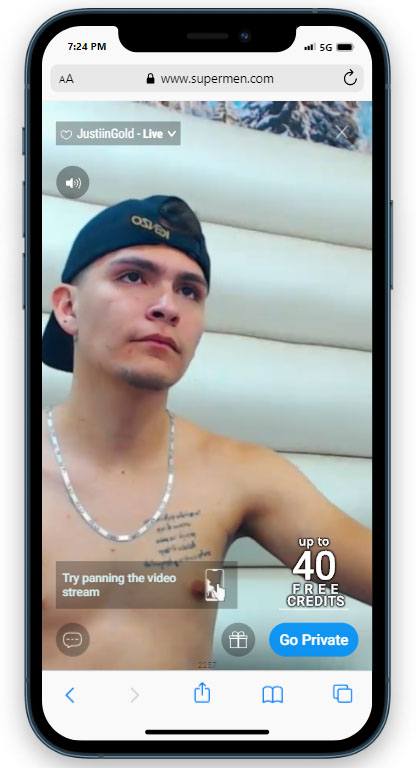 The mobile version of the site is similar to the desktop version, and you can access all of the features available in the desktop version while on the go. This includes sending gifts to your favorite model, flirting with them in their chat box, activating an intimate sex toy (assuming they provide such an option), changing the size of the screen, and initiating a private chat by selecting the Go Private button on the right side of the screen.
One of the best things about Supermen's mobile website is that it offers excellent HD quality, and you won't have to worry about quality issues like you might on a regular site. Additionally, the mobile version runs much more smoothly than the regular site, providing users with a seamless and enjoyable experience.
Video Quality
The video chat quality on Supermen is generally high, although it can vary depending on the webcam and lighting used by the individual models. While Supermen doesn't offer the ability to filter cam rooms by video quality, you can usually get a good idea of what to expect by looking at the model's screen before entering the chat room.
While some models may have crystal-clear HD video quality, others may only broadcast in SD. However, this is common on many amateur cam sites, and it's important to remember that the quality of the video is just one aspect of the overall experience.
That being said, Supermen is known for its high-quality features. The site offers a range of tools and functions that can enhance the overall experience, regardless of video quality. This includes sending gifts to your favorite models, initiating private chats, and activating intimate sex toys, assuming the model provides such an option.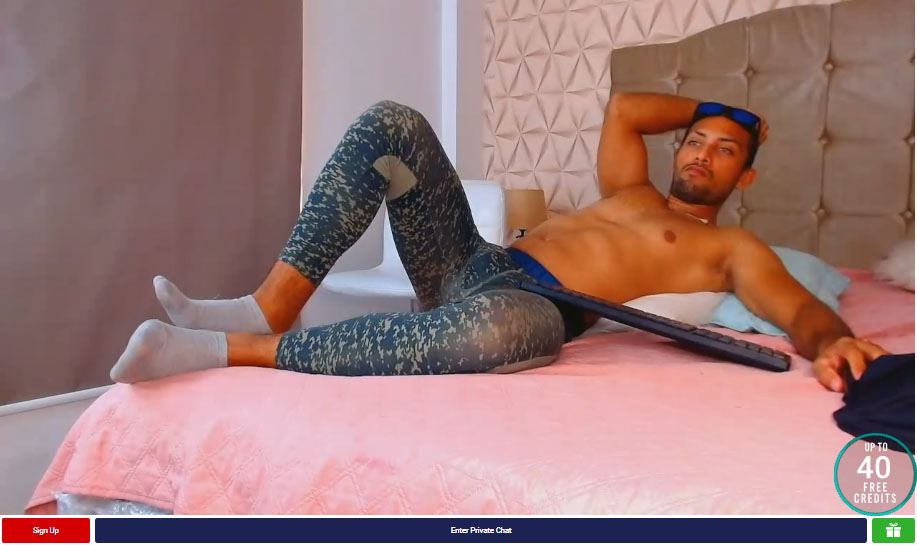 Security and Quality Assurance
Supermen takes security and quality assurance very seriously and is committed to providing its members with a safe and secure environment. The site uses advanced encryption technology to protect sensitive data such as personal and financial information, and it adheres to strict privacy policies to ensure that members' information is kept confidential.
Additionally, Supermen carefully screens all of its models to ensure they are of legal age and meet the site's quality standards. This includes verifying their identity and conducting background checks to ensure they are reliable and trustworthy.
Supermen also provides various quality assurance tools and features to help members get the most out of their experience. This includes the ability to rate and review models, as well as a range of interactive features, such as gifts and sex toys, that can help enhance the overall experience.
Customer support
Supermen offers excellent customer support to its members, with a team of dedicated support agents available 24/7 to help with any issues or concerns. You can contact Supermen's customer support team via email or live chat, and they typically respond to inquiries quickly and efficiently.
Besides its responsive customer support team, Supermen also provides a comprehensive FAQ section on its website, which includes answers to many common questions and concerns. This can be a great resource for anyone looking for quick and easy solutions to common issues.
Pros and Cons
Pros
✔ A wide range of experienced hosts
✔ The mobile site has cam-2-cam feature
✔ The amateur gay men are eager and hot
✔ There are many ways to find the models you're interested in
Cons
✖ The price of a private show can quickly rise
✖ The cost of a private show varies by model
✖ No savings exist when purchasing larger credit packages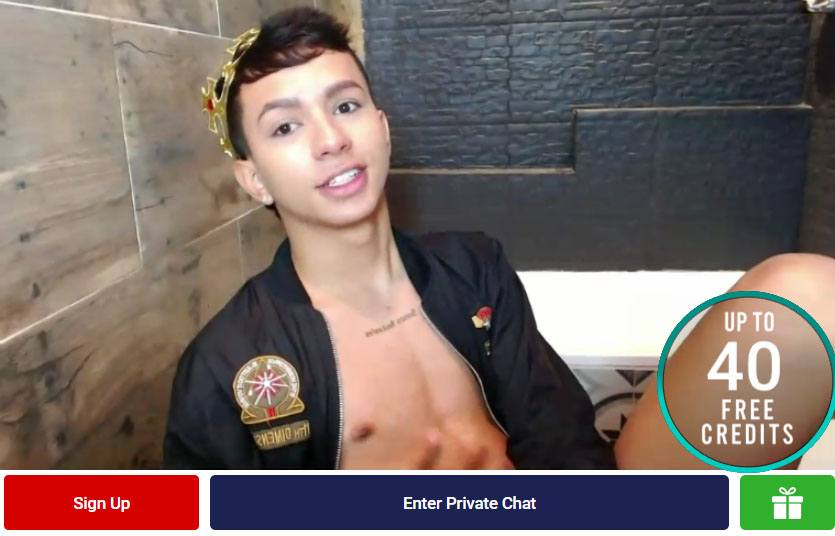 Conclusion
In conclusion, Supermen is a fantastic gay cam site that stands out from its competitors with its welcoming and friendly atmosphere, advanced search feature, and affordable prices. The site's models are not just performers but hosts eager to engage with their viewers and provide them with an unforgettable experience. With excellent customer support, quality assurance tools, and a generous rewards program, Supermen is a reliable and trustworthy platform for exploring your deepest desires and connecting with like-minded individuals. While the price of private shows can quickly increase, Supermen's wide range of features and affordable rates make it a great option for anyone looking to explore the world of male/gay live cam sites.
---
Supermen Reviews
We don't have any reviews yet. Please share your experiences with other visitors and write a review about Supermen.