The domain for the webcam site known as Tsmate.com was first purchased in 2009 and is based in the United States. They share many similarities with the Streamate network of cam sites they are a part of. They use transsexuals as models instead of straight women. ICF Technologies, based in Seattle, WA, is the sole owner of the network.
TsMate Pros
Wide variety of hot trans models
Plenty of show options, from group to private
Familiar, easy-to-use interface
Full-featured mobile site
Transactions are in real-world currency
TsMate Cons
No free explicit content
Some models are very expensive
---
TsMate Editorial Review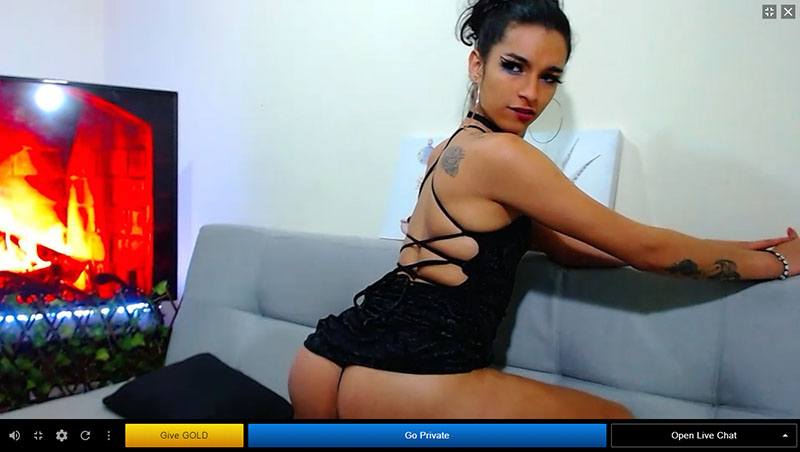 Overview
You may be familiar with Streamen.com, a cool webcam site that aims to meet the needs of the gay and hunks-loving community. Amid a creative whirlwind, they came up with the idea for a brand new service: Tsmate.com. It's a brand new shemale-only webcam site. There are hundreds of hot tgirls online right now waiting for you to come by, invite them to a private chatroom, and engage in video sex.
The interface and functionality are identical to the original site for guys. Only in chatrooms staffed by shemale models is there any discernible difference. If you're unfamiliar with either of these offerings, rest assured that the entire site is a sleek black and grey hub offering countless cam shows, lightning-fast search functionality, and hassle-free signup. You can have a LIVE chat with any model you want, regardless of age, size, hair color, orientation, race, or ethnicity, for a predetermined number of credits that the model sets for herself. As one might expect, the more attractive, talented, and well-known a girl is, the more she will demand in exchange for her nude webcam time. On the other side of the table are the aspiring amateurs, the pretty young things just starting out in the industry who will gladly fulfill your wildest fantasies for next to nothing in exchange for exposure and a fan base.
The models
Tsmate has a little over 2500 total models at the beginning of 2022. This may not appear to be much at first glance, but we're talking about a transgender website. The total number is quite remarkable, given that all these ladies are wearing cocks, not pussies. Similarly, because all models are trans, there are fewer sorting options than on other sites. However, some filters are still useful. You can filter girls by region to ensure they speak your native tongue. You can also select a filter based on your age. Finally, there are cut/uncut, tit size, dick size, and ethnicity options to consider. You can even search for trans men, but there aren't many.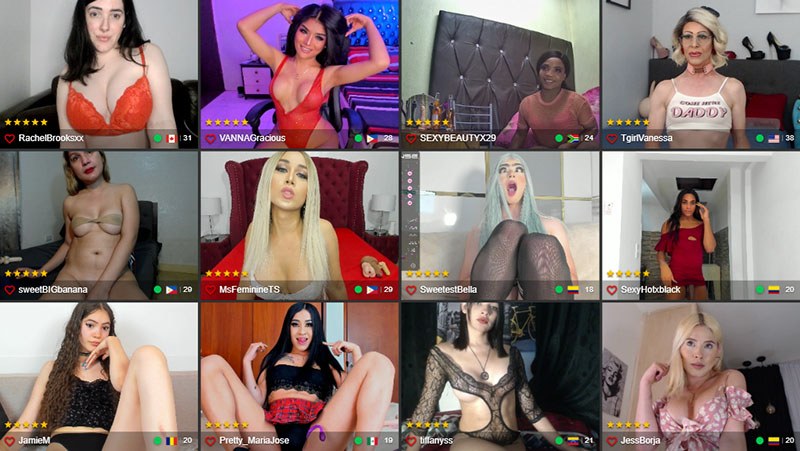 TsMate Feature Highlights
The site has some fantastic features, but nothing particularly unique for a live tranny site.
Standard Cam2Cam and HD Webcam shows are available, which is always a plus.
There are also transgender porn shows with some of the industry's best performers.
Every webcam model has an online schedule, so you'll know when she'll be on camera.
A $14.99 monthly fee is also available, which gives you unlimited access to the pre-recorded webcam video clips.
Other cool features include:
You'll find a decent (but not overwhelming) number of transsexual webcam models available for live shows during most hours.
Gold shows are goal-oriented group shows with predetermined lengths of time and fees. A low-cost method of watching naughty trans models misbehave
The cost of tgirl shows varies, but you can expect to find many of them for a low price.
While C2C is a free option, the tranny girls have the discretion to accept or reject your request for webcam activation. The majority of shemales are adamant!
Meet up with a variety of shemales in open rooms for public shows and free sex cams for free trans video chat.
Members can tip gold to show their appreciation for trans models (1 gold = $1.00).
Most trans models provide HD streams with crisp images and mostly fluid playback.
Picture-in-picture mode is when you're in a performer's room and scroll down to view her profile; the image shrinks to fit on a smaller screen.
Regions, Age, Features, and Language, have their own drop-down menus with sorting options.
Every chat room has extra-large video feeds with the option to go full screen.
Block sessions will save you money, and shows with fixed lengths of time will cost you less.
A small selection of transsexual videos (exclusive to this site) for sale; showtimes and prices vary.
New Models, GOLD Shows, My Favorites, and Recently Viewed are all easily accessible through the site's modern design.
Profile pages with detailed information about the tgirls, including their most recent performance.
There are numerous categories. Asian, Latino, BDSM, Big Cock, and Uncut are some more popular examples of pages covering everything.
A helpful FAQ page with detailed answers to the most common user questions.
Choose from small, medium, or large model images in an adjustable viewing gallery.
Premium features, such as saving models and setting notifications, are only available to paying members.
Support is available via live chat, phone, WhatsApp, and email.
Most models also provide free images to view, ranging from sexy covered photos to semi-naked ones.
On the profile walls of some enterprising trans cam girls, they sell racy video clips.
Video Quality
In terms of video quality, it's safe to say that, thanks to significant advancements, nearly every trans model now broadcasts live shows in 720p. Every chat room also has a toggle button that allows you to switch between HD and a lower stream rate. Smaller file sizes may be handy for streaming real-time shows on mobile phones or tablets.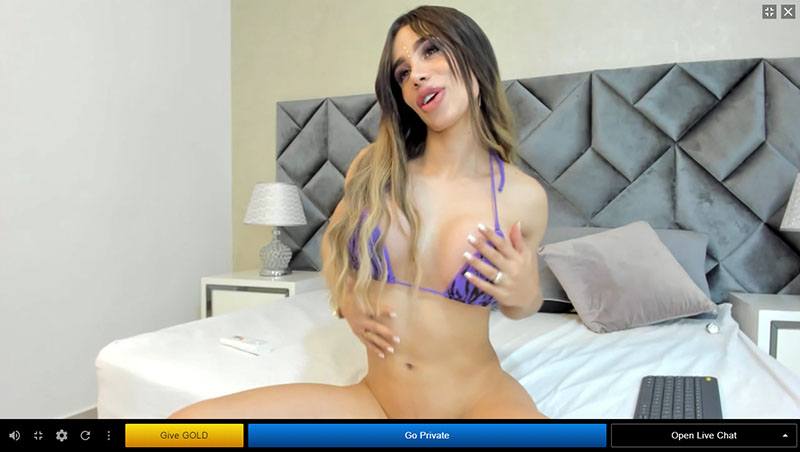 Prices
This is a high-end adult cam site with reasonable pricing. Live shows are free in the open rooms, but the action is hit or miss. You can always pay for 1on1 video chat for guaranteed explicit content. Exclusive chat sessions are the only one of the two private show modes where you and the model are alone. There are no set pricing menus, and trans models can charge whatever they want.
Average Costs
Public Chat Rooms – FREE
Private Shows - $2.50 per minute
Private Shows at the Lowest Prices - $1.00 per minute
Exclusive One-on-One Shows – $3.50 per minute
Chat Types
TSMate offers five different chat options:
Free chat is similar to other sites free chat rooms, except you can't see what other people are typing.
Party chat is a free online chat where you can see what others are typing.
Gold shows are the same as the Gold Shows at Streamate.com; for more information, see my review.
Although people may come and see what you're up to, you won't know they're there if you're in private chat.
Exclusive chat - one-on-one communication that is genuinely one-on-one.
Models can charge whatever they want for 1-to-1 chat, between $0.99 and $9.99 per minute (the majority charge between $1.99 and $3.99 per minute). Each gram of gold costs $1.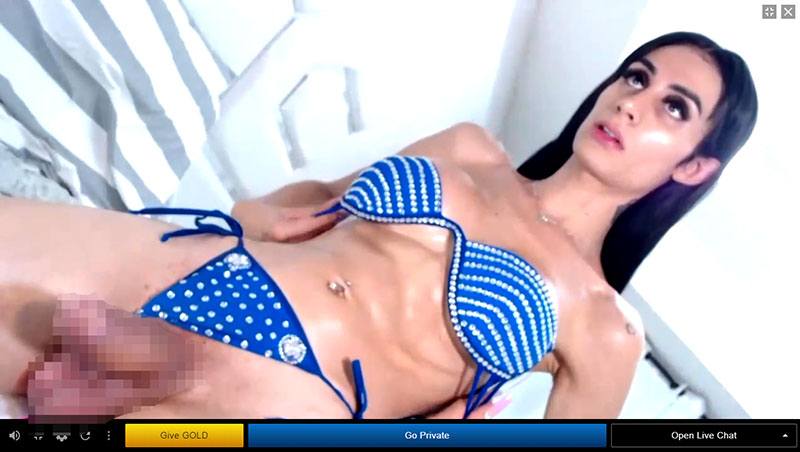 Mobile Site
We only recently checked out their mobile site access in preparation for our review, and while the interface appears to be more polished than it was in the early 2010s, the speed is slower than most of our team remembers.
It's functional, but it'll take some time to get used to. You can view the live room in full-screen mode, but you won't be able to communicate with the girl. When you enter a room, many other features, such as their full bios and recommendations for similar models, vanish. To find another horny shemale, you'll have to return to the homepage.
Using Tsmate.com on the go is a pleasure, though Cam 2 Cam is not currently available on Tsmate's mobile site.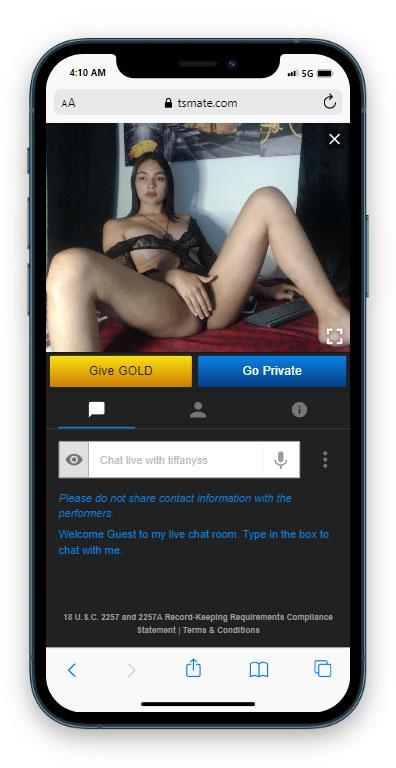 Additional Media
Every model page has multiple sections, including an "about me" profile area, a member comment section, and a schedule section, which the model can fill out or leave blank if they choose.
Furthermore, as previously mentioned, models can host both free and paid photo and video galleries purchased with the Tsmate Gold currency.
Many models don't have any extra content, but those who do have a picture gallery tend to show off many photos to promote themselves more successfully.
Streamate also has a calendar where they have exclusive, scheduled shows with their most popular cam girls that air at predetermined times.
Membership benefits and Rewards Program
Premium membership is free, but you must fund your account with money. As a TSMate subscriber, you gain access to several premium features only available to paying members. After you've activated your account, you can start curating your own personal profile of tranny girls by adding them to your favorites, sending them private text messages, setting up SMS or browser notifications to be notified when they go online, giving them gold (similar to tips), and inviting models for private shows, where you can try your hand at tranny games in live c2c video chat.
Registration
TSMate.com requires four items to register: a username, a password, a valid email address, and a credit card. Yeah. TSMate.com, like Streamate.com, does not allow you to become a full member unless you can register a valid rectangle of punched plastic. This is because there are no pre-purchased credits on the site; everything you pay for is deducted directly from your credit card. Finally, if you're a member of Streamate.com, you're also a member of TSMate.com, so you don't have to register for both sites.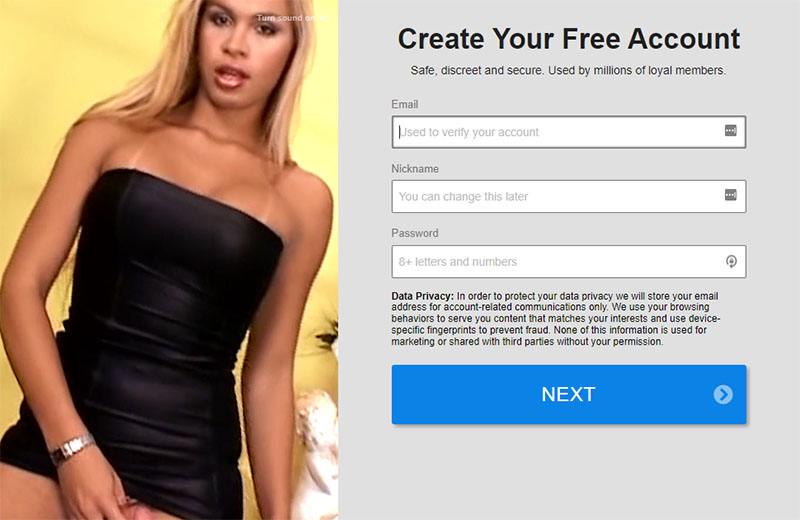 Payment Options
The following credit cards are accepted:
Visa
Visa Electron
Visa Bleue
MasterCard
MasterCard Maestro
Diner's Club
Discover
JCB
These are the alternative payment methods that are available:
Customer Support
With various contact channels and relatively quick response times, the customer care staff at Tsmate.com appears to match our expectations.
They have separate email helplines for technical and billing issues. They also provide live chat support, which we tested during our site review and found dependable and responsive.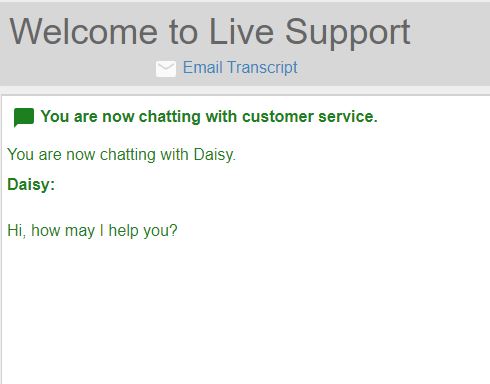 If you're unfortunate enough to be connected with an inexperienced agent, disconnect and try again; the next agent should be more helpful.
The site's customer service is a huge asset, however, nothing is flawless in life.
SATISFACTION GUARANTEE
While Tsmate does not offer a written satisfaction guarantee, additional safeguards are in place for customers.
For example, if a discounted block session conversation ends due to a connection difficulty, the show can be re-joined for 2 hours with no loss of remaining show time.
If your live performance is egregiously wrong for some reason, Tsmate customer service is accommodating and can provide refunds in certain circumstances.
Another element protecting users is their daily spending restriction, which starts at USD 25.00 for all new members. This function protects Tsmate.com from overdrawing from user accounts in a way that appears fraudulent or predatory and provides discreet billing.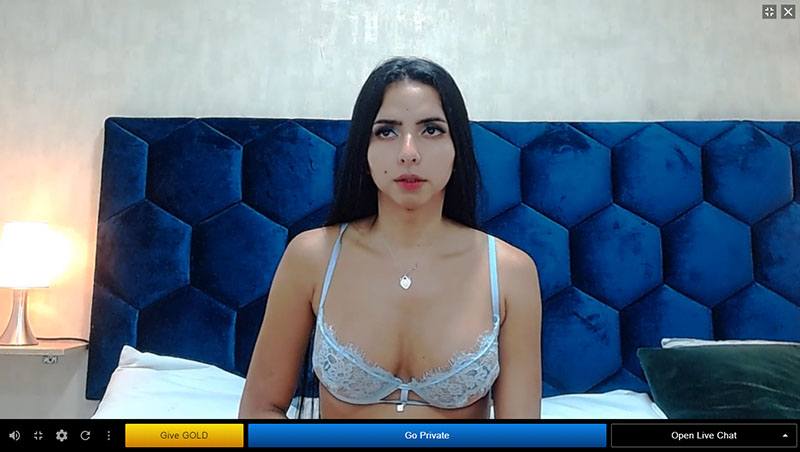 THE PROS & CONS
PROS
✔ A wide range of hot trans models are available
✔ Easy-to-use interface with a familiar look and feel
✔ There are a variety of show options available, ranging from group to private
✔ Mobile site with all the bells and whistles
✔ Transactions are made in real money and no credits
CONS
✖ Some models are quite pricey
✖ There is no free explicit content available
Conclusion
There are many trans cam sites online, but Tsmate is among the best. Many sites pop up overnight and offer poor-quality video and clunky interfaces. The ability to pay with real money is a nice perk, and the site's polished design is comparable to that of more popular sites. If you enjoy shemales, I recommend checking out TSMate.com the next time you're in the mood for some hot tranny action.
---
TsMate Reviews
We don't have any reviews yet. Please share your experiences with other visitors and write a review about TsMate.