JerkMate Gay is one of the newest and most exciting additions to the world of gay cam sites. This innovative platform offers users the chance to connect with live gay performers from around the world in a fun, easy-to-use interface. Whether you're into twinks, bears, or something in between, JerkMate Gay has something for everyone. In this review, we'll take an in-depth look at JerkMate Gay's features, pricing, and overall user experience to help you determine if this cam site is right for you.
Jerkmate Gay Pros
Large selection of gay cam models from all over the world
Ability to filter and search for specific types of models based on various criteria, including body type, age, and kinks/fetishes
Interactive features such as cam-to-cam and two-way audio for a more immersive experience
Private shows allow for one-on-one time with a model and the ability to make requests
Option to purchase videos and photos from models to enjoy later (some of them for free)
Free sign-up and browsing
Jerkmate Gay Cons
Some users may find the site overwhelming or difficult to navigate at first
Costs can add up quickly, especially for private shows and purchasing videos/photos
Some users may encounter technical issues or difficulties with video quality during live shows
Limited information available about some models, which may make it difficult to find the right fit for your preferences and interests
As with any cam site, there is a risk of encountering performers who may not be genuine or who engage in deceptive practices to get more money from users
---
Find Your Perfect Playmate on Jerkmate Gay: A Review of the Hottest Cam Site for Queer Men!
What is Jerkmate Gay
Jerkmate Gay is a popular live cam site that offers a wide range of gay models from around the world. It is a platform where users can watch live shows and interact with models in real-time through chat, voice, and video. Jerkmate Gay offers a variety of categories, including twinks, bears, muscle men, and more, so users can easily find models that match their preferences. The site also offers a range of features, including private shows, cam-to-cam, and virtual gifts. Users can create a free account to access some features, but premium membership unlocks additional benefits, such as unlimited access to private shows and enhanced search options. Overall, Jerkmate Gay is a great option for those looking to watch and interact with hot gay models in real-time.
Jerkmate Gay Overview
Jerkmate Gay is an online platform that connects users with gay cam models for live cam shows. The website offers a wide selection of models from all over the world, ranging from amateurs to professional performers. Jerkmate Gay provides a unique user experience, allowing users to interact with the models in various ways.
One of the main features of Jerkmate Gay is its advanced search options, which allow users to filter models based on their preferences, including age, body type, ethnicity, and more. Users can also search for models based on their language, which can be helpful for those who speak a specific language or want to interact with models who are fluent in a certain language.
Another unique feature of Jerkmate Gay is the ability to use its "Cam2Cam" feature, which allows users to connect their own webcam and microphone to interact with the model in a more intimate and personal way. This feature is only available to users who have a premium membership, but it can enhance the user experience significantly.
Jerkmate Gay also offers a variety of chat options, including free chat, private chat, and group chat. Users can interact with models in free chat, but for a more personal and exclusive experience, they can opt for private chat or group chat. Private chat allows users to have one-on-one interactions with the model, while group chat allows multiple users to interact with the model at the same time.
While Jerkmate Gay has many benefits, there are also some drawbacks to the platform. One of the main drawbacks is the lack of a mobile app, which can make it difficult for users to access the site on their mobile devices. Additionally, some users may find the pricing to be a bit high compared to other similar platforms.
All in all, Jerkmate Gay is a great option for those who want to connect with gay cam models for live shows. With its advanced search options, Cam2Cam feature, and various chat options, users can have a personalized and intimate experience with the models. However, the lack of a mobile app and higher pricing may be a downside for some users.
The Models
On Jerkmate Gay, there is a wide variety of models to choose from, ensuring that every user can find someone who meets their needs and desires. The site has a mix of both professional models and amateur performers who are eager to please and show off their skills.
The models on Jerkmate Gay come from all around the world, ensuring that users have a diverse selection of performers to choose from. There are models of various ages, body types, and ethnicities, making it easy for users to find someone who suits their preferences.
One of the standout features of Jerkmate Gay is the ability to filter models based on specific criteria. Users can filter models based on their age, ethnicity, body type, and more, making it easy to find someone who matches their specific interests. Users can also search for models using keywords and tags, allowing them to find models who perform certain acts or have certain interests.
In addition to the filtering and search options, Jerkmate Gay also offers a wide range of categories to choose from. These categories include everything from "twinks" and "muscles" to "latinos" and "asians," ensuring that users can quickly and easily find performers who fit their preferred category.
Generally, the models on Jerkmate Gay are friendly, responsive, and eager to please their viewers. With a wide variety of performers to choose from and robust search and filtering options, users are sure to find someone who meets their needs and desires.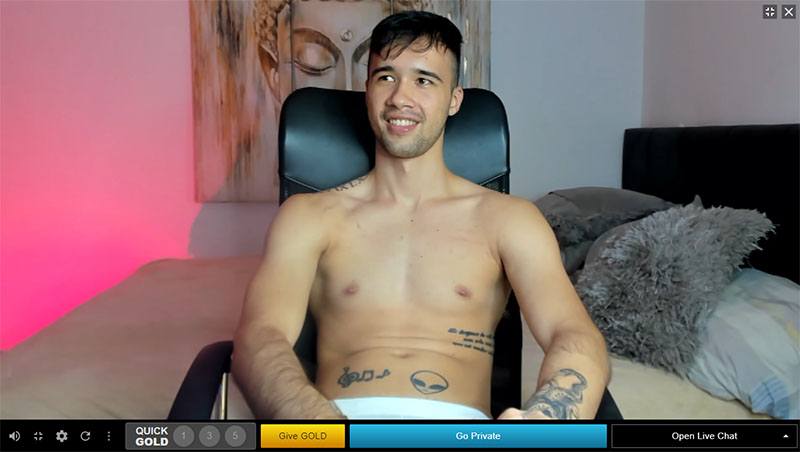 Jerkmate Gay Feature Highlights
One of the great features of Jerkmate Gay is that you can watch live cams of famous gay porn stars. This site has some of the best performers in the gay porn industry, and you can watch them perform live. Simply click on the "Porn Star" tab to view all the different porn stars available. You can also use the search function to find your favorite performers and filter through the names that appear. Some of these porn stars even have channels that you can subscribe to, giving you exclusive access to their content. With so many different porn stars regularly performing on this site, there's plenty of variety to choose from. Whether you're into twinks, bears, or anything in between, you'll find it on Jerkmate Gay.
Another great thing about Jerkmate Gay is the search function which makes it easy to find the perfect performer to suit your needs. The search function allows you to filter performers by region, features, and more, making it easy to find exactly what you're looking for. This is particularly useful if you have specific preferences or fetishes. Additionally, the site offers a list of categories below the search box that you can browse through, which is especially helpful if you're not quite sure what you're looking for. For those with a premium account, the Advanced Search function allows you to filter your search results even further, ensuring that you can find the perfect performer to meet your specific desires. Overall, the search function on Jerkmate Gay is easy to use and highly effective, making it simple to find the perfect performer for a memorable and enjoyable experience.
Other highlights include:
Interactive Live Shows: Jerkmate Gay's live shows are interactive and engaging. You can chat with the models, request specific acts or poses, and even control their sex toys if they have any.
Private Shows: Jerkmate Gay offers private shows where you can have one-on-one time with your favorite models. Private shows are paid and typically cost a set number of tokens per minute.
Cam2Cam: Jerkmate Gay allows you to turn on your webcam and interact with the models on a more personal level through Cam2Cam. This feature is available during private shows.
Virtual Gifts: You can send virtual gifts to your favorite models as a way of showing your appreciation. These gifts can include things like kisses, flowers, or even a private dance.
Different Languages: The Site is available in different languages
Jerkmate Gold currency: 'Gold' is used as currency to tip Boys. 1 gold = $1 USD
Save your favorite cam boys profiles: You can follow boy profiles and buy videos from their store
Video Quality
As with any live cam site, the video quality on Jerkmate Gay can vary depending on the model and their equipment. However, overall the site offers a high-quality streaming experience. Many of the models use HD cameras and have fast internet connections, resulting in a clear and smooth video feed.
One of the great features of Jerkmate Gay is that you can adjust the video quality to suit your preferences. You can choose to watch in standard definition, high definition, or ultra-high definition (4K). Of course, the higher the video quality, the more bandwidth it will require, so it's important to have a stable and fast internet connection if you want to enjoy the best possible streaming experience.
Another factor that can affect video quality is the lighting in the model's room. Some models may not have adequate lighting, resulting in a dimly lit stream that can be difficult to see. However, many models are aware of this and take steps to ensure they have proper lighting to make their streams look as good as possible.
Overall, the video quality on Jerkmate Gay is impressive and should satisfy most viewers. With the ability to adjust the quality and a large selection of models using high-quality equipment, it's easy to find a stream that looks great and provides an immersive experience.
Registration
Registration for Jerkmate Gay is straightforward and free. You only need to provide a valid email address, choose a unique nickname, and create a secure password. Once you've filled out these details, you will receive a verification link in your email.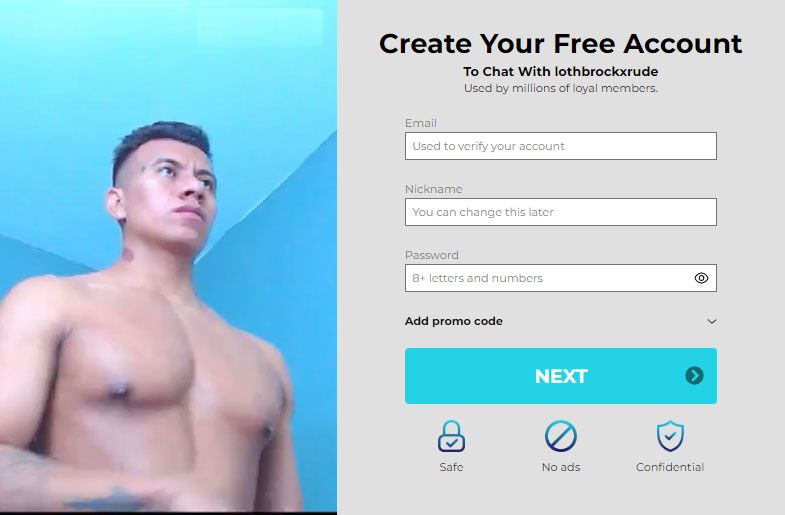 After verifying your account, you will be prompted to upgrade your membership. If you wish to continue as a basic member, there is an option to do so. However, after clicking the option, you will be redirected to a members-only page where you can view thumbnails of models currently live-streaming adult content. As a basic member, you won't be able to click on any of the thumbnails to access the live shows.
To access all of the features on Jerkmate Gay, you will need to upgrade your membership to a premium account. Premium members get access to unlimited chats with models, access to exclusive shows, and can also purchase tokens to send tips to performers. Upgrading your account is simple and can be done by clicking the "Upgrade" button on the top right corner of the website.
Chat types
JerkMate Gay offers a range of chat options for its users to enjoy, from the free chat rooms to private and exclusive chats.
Free Chat
In the free chat rooms, all live rooms are open, and you'll find that the male models are eager to show off their bodies and engage in some adult fun. Unlike some other premium cam sites, there does not seem to be a time limit on the free chat option, allowing you to enjoy the show for as long as you want.
Private Chat
For those who want a more intimate experience, the private chat option is available once you've registered your payment method. Simply select the large blue Go Private button under the model's live stream to start a private porn adventure. The price for a private chat session starts at around $2.99 per minute, with some new performers offering rates as low as $1.39 per minute. In a private chat, other users may still join the show.
Exclusive Chat
For a truly exclusive experience, the exclusive chat option is available, where it's just you and your boy. This option tends to be more expensive than private chat, with some models doubling or even tripling their rates.
Gold Show
Finally, there's the Gold Show option, which can be found at the top left of the page. If you see a Gold Show sticker on a model's snapshot, it means he's either hosting a show or preparing for one. Simply hover over his photo, and if a live feed comes through, you know he's waiting to start a show and is likely to soon be naked and naughty.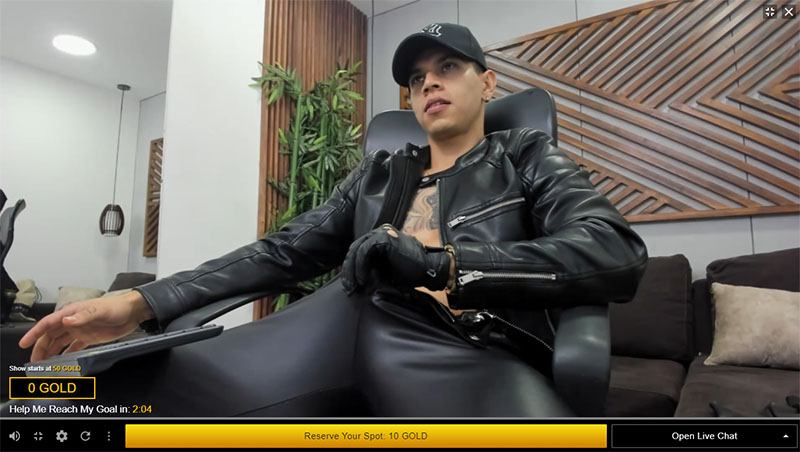 Altogether, JerkMate Gay provides a variety of chat options to suit different preferences and budgets, making it a great option for anyone looking for some hot and steamy fun.
Pricing
Jerkmate Gay offers a variety of pricing options for its users. When you first sign up, you will have the option to become a free basic member or to upgrade to a premium membership. As a basic member, you can watch some free live streams, but you won't have access to many features. If you choose to upgrade to a premium membership, you will gain access to more features and exclusive content.
The pricing for a private chat varies depending on the model, but on average, you can expect to pay around $2.99 per minute. However, you may be able to find some models who are starting out and offer private chats for a lower price, around $1.39 per minute. It's important to note that the price per minute for a private chat can be higher for more popular models or for models who have a lot of experience on the site.
For an exclusive chat, the price tends to be higher than a private chat rate. It can range from a dollar more to double or even more than the private chat rate. However, with an exclusive chat, you have the benefit of knowing that no one else will be able to join in on the session. This allows you to have a more intimate and personalized experience with the model.
Another option for users on Jerkmate Gay is the Gold Show. You can find these shows on the top left above the other sections and categories, or if you see a Gold Show sticker on the model's snapshot. If the model is in preparation mode, you can expect some full-on frontal demonstrations to enjoy. Simply hover over their photo and if a live feed comes through then you know they're waiting to start a show and chances are they'll soon be naked and naughty. The price for a Gold Show varies depending on the model, but it is generally a more affordable option than a private chat.
Payment Options
Jerkmate Gay offers a variety of payment options for its users. These include major credit cards such as Visa, Mastercard, and Discover. Users can also pay using PayPal..
Jerkmate's pay-as-you-go system is a refreshing change in the world of live sex cam sites. It's simple, straightforward and convenient. You don't have to worry about purchasing site credits or tokens in advance, which can be frustrating when you're in the middle of a private show and run out of credits. With Jerkmate, you only pay for the minutes you spend in private chat or exclusive chat, and the charges are clearly displayed on the screen. There are no hidden fees or charges, and you can monitor your spending easily. It's a hassle-free way to enjoy the site and get the most out of your experience without having to worry about managing your site currency.
The gold can be used to pay for private and exclusive chats with the performers, as well as to tip them during their shows. The performers set their own rates for private and exclusive shows, so the cost can vary depending on the performer.
Jerkmate Gay Mobile
Unfortunately, there is currently no official mobile app for Jerkmate Gay. However, the site is mobile-friendly and optimized for use on smartphones and tablets. This means that you can access the site and all of its features from your mobile browser.
When accessing Jerkmate Gay from your mobile device, you will be able to view live streams, browse models, and chat with performers just as you would on a desktop or laptop computer. The site is designed to adapt to your device's screen size and resolution, making for a seamless and enjoyable mobile experience.
While it would be great to have an official mobile app for Jerkmate Gay, the site's mobile optimization ensures that you can still enjoy all of the features and benefits of the site on the go. So, whether you're at home or on the move, you can still access some of the hottest gay cam shows around.
Customer Support
Jerkmate Gay offers customer support through a contact form that can be accessed by clicking on the "Contact Us" link at the bottom of the homepage. Once you click on the link, a form will appear where you can enter your name, email address, and message. The support team typically responds within 24-48 hours.
In addition, Jerkmate Gay has an extensive FAQ section where you can find answers to common questions about the site. The FAQ covers topics such as account registration, payment options, and technical issues.
One unique feature of Jerkmate Gay's customer support is their live chat feature. This allows you to chat with a customer support representative in real-time to get immediate assistance with any issues or questions you may have. The live chat feature is available 24/7, making it a convenient option for users in different time zones.
Conclusion
Jerkmate Gay offers a unique and exciting cam experience for those looking for male performers. With a wide range of models from various categories, you are sure to find the type of performer you're interested in. The site is user-friendly and easy to navigate, and the video quality is impressive.
However, the pricing can be a bit high, and the registration process can be confusing for those not familiar with the site. The rewards program is a nice touch, but it may take some time to accumulate enough points for a significant discount.
Overall, if you're looking for a top-quality cam site with a variety of male performers, Jerkmate Gay is definitely worth checking out. The site's innovative features and excellent customer support make it a standout in the crowded cam industry.
---
Jerkmate Gay Reviews
We don't have any reviews yet. Please share your experiences with other visitors and write a review about Jerkmate Gay.