Stripchat features categories for females, guys, couples, and trans models, as well as a variety of international amateur models ranging from Russian twink boys to busty USA gals. It's easy to use and technically sound; the dialogue is smooth, and both registration and chat are free. It has a novel striptease strategy that didn't work for me (the females are typically topless or naked in their sample vids, piqueing your interest before you pay to talk), but it's decent quality, low cost, and simple to use. It also has some excellent security and social networking capabilities. Communication is available not only with models, but also with other users. They can tell you which females they prefer, who they like best, when they are online, and where you should hunt for a specific type of lady. Here, communication may be a lot of fun.
StripChat Pros
Free registration - pay as you go tokens
More than 3000 online models anytime
50 Free token on sign up
StripChat Cons
Only English is available
To get the best experience with the cam girls, you must have a premium account
---
StripChat Editorial Review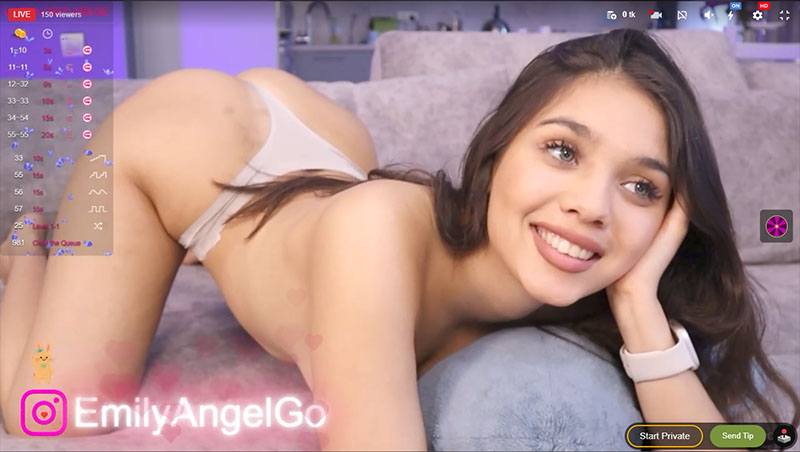 Stripchat is by far the most elegant freemium cam service around. While the site is full of flesh, you'll notice that the platform's layout is simple and that the user interface was well-designed for a smooth, ad-free experience. Stripchat is significantly more expensive than other tip-based cam services, as the tokens are slightly more expensive, and the minimum price of a private show is 8 tokens per minute, compared to the typical 6 on other sites.
Although the price may be slightly greater, you are paying for a better overall experience.
Overview
Stripchat was a latecomer to the sex cam scene. The website debuted in 2016. Despite its youth, the site has received numerous prizes from AW-Awards and LALExpo. Stripchat's models have been nominated for and received awards in a variety of categories, in addition to the site itself.
Stripchat has amassed an impressive number of hosts in such a short amount of time. It's easy to see why Stripchat can charge slightly higher pricing than the competition when you consider everything it's accomplished.
For comparison, the cheapest rooms on most other freemium sites cost roughly $0.60 per minute, but they cost $0.80 per minute on Stripchat. Although the price difference isn't significant, it can add up if you're a frequent user.
The Models
The Girls
If you're looking for variety, Stripchat has it in spades. This service includes a large number of cam rooms, with over 3,000 models performing live on the web at any given time. On Stripchat, you'll find people of different ages, ethnicities, body types, and kinks. Milfs, young brunettes, mature redhead dommes, and everything in between Stripchat has a fair range of Asian, Ebony, Indian, and even Arab cam models, albeit there are clearly more Latinas and Caucasians.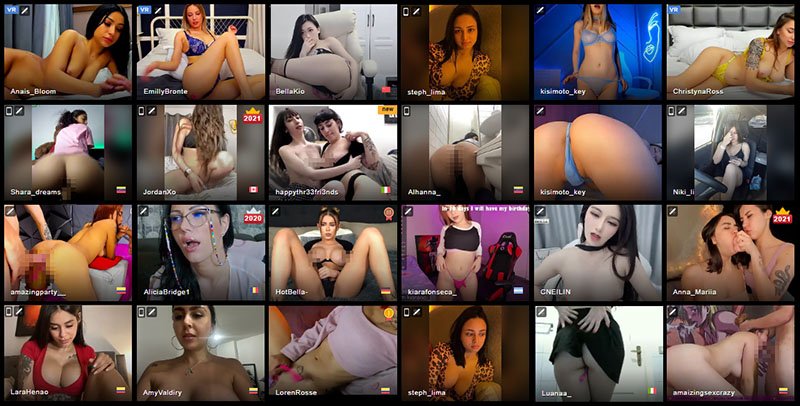 With a helpful flag at the bottom-right of the model's chat area, Stripchat makes it easy to see the model's nationality. If you don't recognize a flag, simply hover over it to see which country it represents. The same preview image will also show you which chat rooms are in HD and whether the model utilizes an interactive toy or employs virtual reality (more on that later).
The site's categorization system also assists you in narrowing down the models to those that best suit your preferences. In private chat, you can filter by age, ethnicity, body type, hair, price per minute, or tags like blowjob, anal, and BDSM.
The Guys
While there won't be hundreds of boys online, you can bet that at least a hundred will be snuggling their cock and seeking a cam2cam partner or simply someone to watch them rub a'dub dub. The guys, like the ladies, pander to all tastes, from college boys to self-proclaimed 'grandpas.' Stripchat isn't going to change your life if you're seeking for a hottie with a six pack. The majority of the models are twinks. Because this is a freemium service, don't expect to see many professional pornographers exercising their muscles just yet.
The Couples
Stripchat's Couples category is rather large, yet many, if not all, of the rooms near the top of the website, are for lesbians rather than straight couples. As you browse down the page, this phenomenon persists. We love lesbians, but there are better places to see a dick ram a pussy than Stripchat.
The Transgenders
Again, Stripchat has a small number of transgender cam models. They're mostly from Latin America, with a few from Europe and Asia thrown in for good measure. Stripchat features some chicks with a dick or guys who are loaded upstairs and downstairs, but it is not a strong genre on the site.
STRIPCHAT FEATURE HIGHLIGHTS
It's not that Stripchat has a whole bunch of additional capabilities - apart from the Virtual Reality option (yeah, sure - I'm getting to that shortly), but it does have a few unique things that impressed me.
On the cam hosts' picture, there's a flag displaying where they're from so, if you wanna find someone who speaks your language you can check straight away if they parley your dialect - or even live in your neck of the woods. Stripchat is the place to go if you've ever wanted to see a Swede squirt or cum with a Canadian.
Okay, so you're interested in learning more about VR sex, also known as virtual reality sex. Stripchat's VR streaming is gaining traction on a regular basis, despite the fact that it is still in its early phases. On the hardware side, you'll need a pair of virtual reality goggles and the GizmoVR software to start your 4K virtual X-rated journey. While only a few of the XXX cam rooms support VR, the ones that do are the best.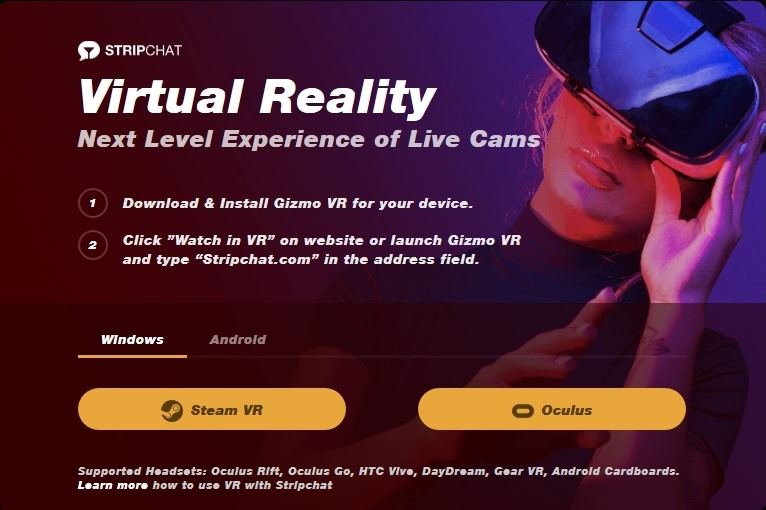 It's time for our advice.
Whether you have VR or not, it's always worth checking out the cam girls who do. These ladies have spent time and money to ensure that they have cutting-edge pornographic abilities. Whether you're in VR mode or not, all of these rooms will stream in HD, and they tend to have some of the hottest babes on the site.
The interactive toys you can play with are another amazing feature that will add to your extreme experience. Both the vibrating Lovense and the Kiiroo are used by the babes on the site. When you tip the wiggling sweetheart, the Lovense vibrates (each performer determines how much you gotta tip to make it tremble). While the Kiiroo does the same, get this... if you own a Kiiroo, you can take a cam model who also uses one into a private chat and sync her Kiiroo with yours, allowing you to cum in horny harmony.
Other entertaining characteristics include:
Watch History (automatically shows which cam rooms you last popped into)
Search by price/fetish/new models/age
500 Tokens giveaway each hour. 10 Green members are awarded 50 free tokens
High definition webcam rooms are labeled and searchable
Video stream rate selector in the webcam player
Virtual Reality, some models are set up for broadcast to your VR device
Interactive sex toys are connected to the girls, like Lovense
Ticket Shows and Group Shows are initiated by the models
Select to be notified when a particular model comes online
Models are labeled with a flag of their country of origin
Preview galleries give a current snapshot of the action in a room
Models post a schedule of their online hours
Favorited models that are online, appear at top of the gallery
Each model has non-explicit photos for free, and xxx photos for sale
My Collection saves all photos, videos, and recorded shows added to it
Models can link to their own social media like Twitter and Instagram
Linkable tags of body attributes and sex acts performed in each room
Sort the online models by StripScore, Rating, Trending, New Faces, or Just Came Online
20 language options to set the interface to
An extensive FAQ and tutorial section
Billing support is via email and phone, only
BECOMING A MEMBER
If you wish to chat in public rooms, you must first sign up for Stripchat. Anonymous users are usually unable to communicate with the performer.
The registration procedure is simple and quick. You will be required to enter a user name and an email address. Make sure you provide a valid address, as you will be required to validate your account before you can begin purchasing tokens.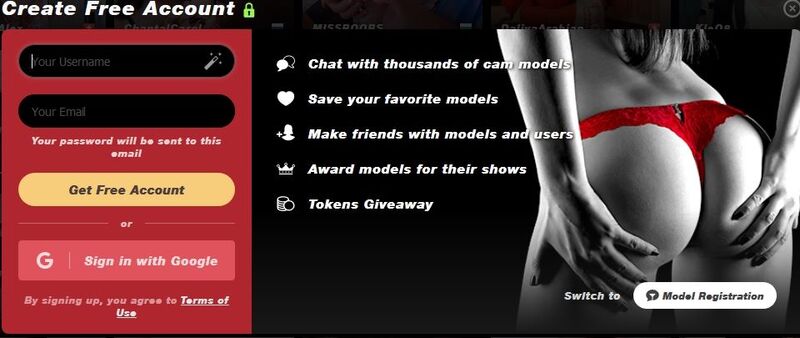 Chat Types
Stripchat doesn't have a lot of various cam show types, and divides them into categories only for the sake of simplicity. It offers both free and private chat options. It doesn't make things any more difficult than they need to be, which I appreciate.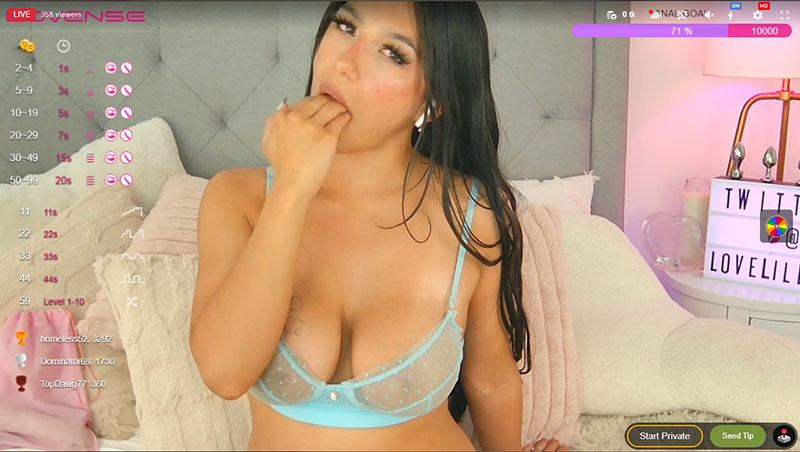 Do note that you can change how the cams are sorted at the top right, above the webcams grid.
Open Chat
Stripchat is a freemium cam site, so you can spend as much time as you want interacting with the model and tipping as you see appropriate. Many models perform full shows in the open chat and like it because of the more social atmosphere. Seriously, though: One of the first cam rooms I came across while writing this review was of a lovely platinum-blonde, blue-eyed Russian girl voraciously deep-throating a cock like she was ravenous and only eats come.
Tipping a cam model who is using a remote controlled sex toy will activate it. You'll have to pay for private if you want more control, closeness, or privacy.
Private Chat
You might want to get the model all to yourself from time to time . Start a one-on-one porn show with her to do this. Naturally, this show is not free, and each model has her own fee and (pay attention) a minimum chat duration. This implies that even if you leave the chat early, you will be charged for the entire session.
Other users can watch private shows, so they aren't completely private. They won't be able to view your feed, but they will be able to watch the performer.
To be clear, not all of the models, as beautiful as they are, perform in high definition. Those who transmit at the greatest resolution are the ones I would recommend. Every time I enter Stripchat, I do just that.
Cam2Cam Chat
Cam2Cam chat is a genuine private show mode where you may use your webcam and microphone to speak with other users. Other users are unable to watch these shows. A cam2cam chat is normally more expensive than a private chat, however, some women charge the same amount for both.
SPY SHOW
This implies the cam hottie is already performing a Private Show, but you can peek behind the virtual curtain to see what's going on. It will cost you the same as the girl's usual private chat pricing per minute, and you will be unable to communicate with her in any manner. You do not, however, have to commit to a specific amount of time. You can come in for a quick look and then leave.
VR Chat
Stripchat is the only adult webcam site that still has virtual reality cam shows available. You'll find a few of these available at any given moment, and they stream in 4K when seen through a VR headset, so if you have one, go get it. Stripchat does not consider this function a gimmick, and the site's developers have worked hard to make it a truly immersive experience.
It's worth noting that most cam ladies who offer VR chat charge a higher premium than most, and that you'll need to download and install a program in order for the VR to work. All of these, though, are well worth it. Just be aware that the experience can be both thrilling and addictive.

Memberships
Guests - Users who have not yet registered. Guests have limited access to the site, and most functions are disabled at this level. In addition, the majority of models prohibit guests from conversing in their rooms. There's no reason to remain a guest when registration is free and just takes a minute.
Grey User - Users that have created an account but have yet to purchase tokens. Grey users can join public chats and actively participate. They can also send and receive personal messages.
Green User - Users who have purchased something on the site. Models are recommended, tips are given, one-on-one porn shows (including virtual reality chats) are started, and others' private chats are spied on. Knights cannot silence Green users (see below).
Gold User - Users who join up for Gold Membership receive all of the perks of Green Members plus the following:
Sending performers and other users a limitless amount of private messages
Activating invisible mode, which allows users to hide their user name from the model's list of spectators.
anonymous tipping
Emoji use in chat rooms
Becoming a Knight
When you switch from a model's Public chat to her Private chat, the Gold offer appears. The monthly fee for the Gold membership is $21.99 USD.
MODELS' KNIGHTS
Every girl requires her own personal knight in shining armor. By joining the Gold membership program and pursuing the girl you want to protect, you can take on this chivalrous role. That is, if you visit a model's chat room on a frequent basis and sufficiently tip her, she may choose you to be her knight. Grey Users can be muted for 24 hours by Knights. This severe punishment is placed on chatters who are nasty to the model who is being defended by her knight.
Prices on Stripchat
Stripchat has prices ranging from 8 tokens per minute to 120 tokens per minute. The price ranges between $0.80 and $12.00 each minute, based on a dollar per token.
You will earn a larger discount if you purchase more tokens. Purchasing 200 tokens will get you a 10% discount, while purchasing 2255 tokens will get you a 25% discount.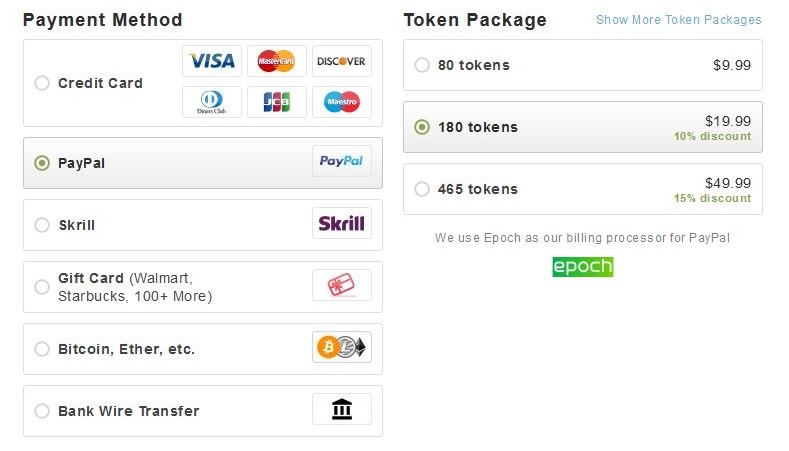 Thankfully, the costs on the lower end are far more prevalent. Around 30% of the rooms are booked at the lowest price. Over half of the cam females on the site charge $2.40 or less per minute.
The pricing available for search are for a private performance, not a cam2cam show. You'll notice that the pricing difference between a private show and a cam2cam show varies per room. Some cam ladies charge the same fee for both, while others charge a price increase of one or more levels.
PAYMENT OPTIONS
As you know, I only recommend webcam sites that are safe, secure, and private. Stripchat is no different. Tokens can be purchased in a variety of ways on the site. The accepted credit card types are as follows:
Visa
MasterCard
MasterCard Maestro
Diner's Club
Discover
JCB
And these are the available alternate payment methods:
Paypal
Skrill
Bitcoin/Altcoins
Gift cards
Security and Quality Assurance
Stripchat takes all reasonable steps to safeguard your identity, personal information, and payment methods. It encrypts your information with SSL encryption and Comodo Cybersecurity procedures, keeping your connection secret. To make your payments safe, it only uses the most reputable billing processors.
Stripchat may be a newcomer to the game, but it made sure to cross all of its i's and cross all of its t's. It also made certain that all charges would appear on your bills under a generic name.
Stripchat has an email address for any complaints you could have in terms of quality assurance. Send any and all concerns to [email protected], and you'll get a response within a day or two.
Customer Support
StripChat's customer service is somewhat restricted. You'd expect live chat assistance from a site that specialized in live chat rooms. However, that is not the case right now. You can only access a FAQ section or file a help request.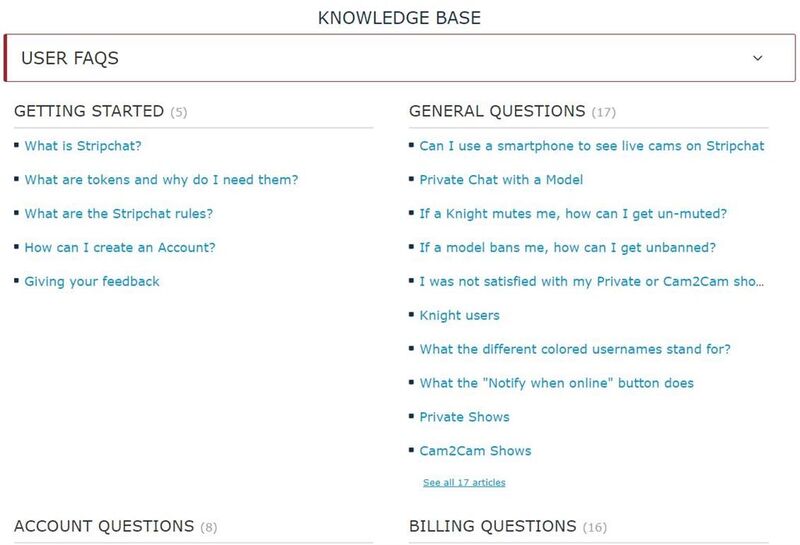 You're in luck if your problem involves billing. You can contact the billing processor directly. On one page, Stripchat lists all of the billers and their contact information. Each processor is mentioned with its own phone number and email address.
Mobile Site
Stripchat will, in general, work nicely on your smartphone. All of its features are mobile-friendly. However, the website has one serious issue. Typing and watching the show at the same time is nearly difficult. When you wish to type, the keyboard will appear from the bottom, almost entirely hiding the window chat. I'm hoping that this annoyance will be resolved shortly.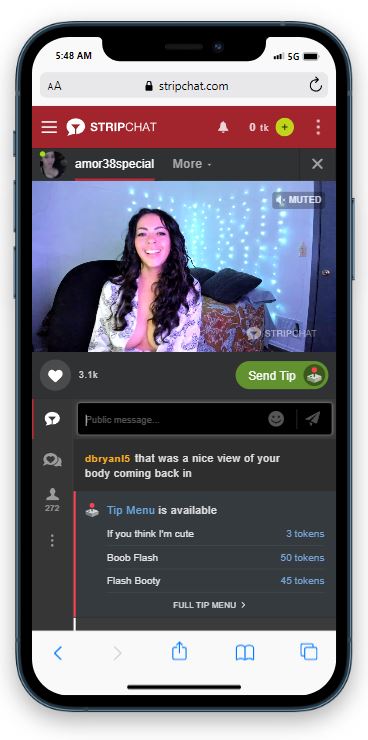 The site also does not have the option to go on Cam2Cam on mobile, so you will not be able to have interactive live sex video chats while you are away from your computer screen.
Additional Media
The albums, photos, and videos you purchase from the model profiles will be uploaded to the site's My Collection section. Your media can be found in the top left corner of the webpage.
The amount of extra media you can buy from each model varies depending on whatever model you're interested in. Some cam girls will publish new pictures and videos several times every week, while others will never submit media for you to purchase.
Premium Membership and Rewards Program
Stripchat doesn't have a rewards program, but it does have a Gold Membership that costs $19.99 a month. You can cancel this at any moment.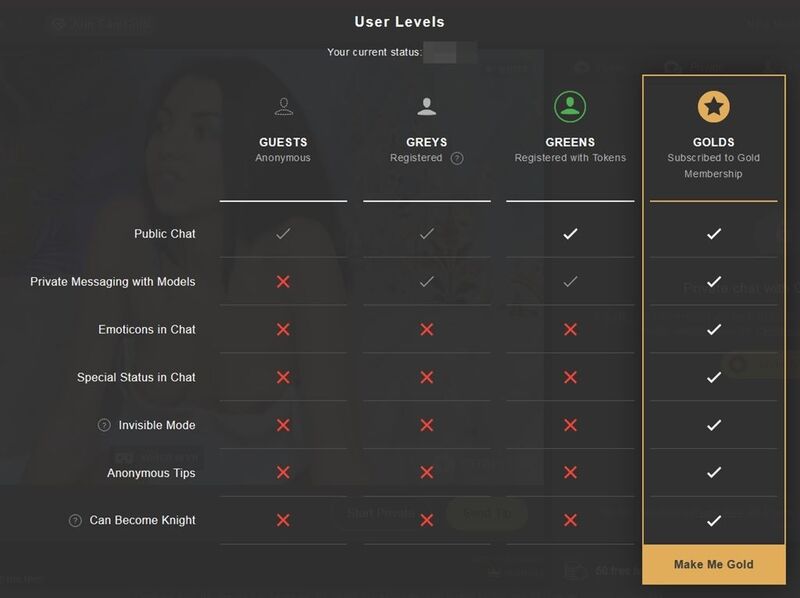 Video Quality
As mentioned earlier, the site scales up the video quality of the rooms, so everything looks more than decent. However, most of the webcam rooms on the site are no higher than 720 HD. This is a bit of a shame considering there are now cam sites that are capable of streaming in 4K, and not just on VR headsets.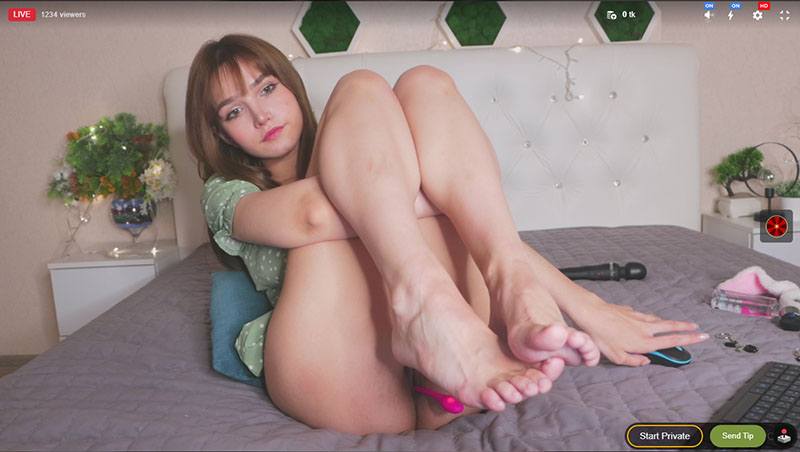 Above is a 720p HD image. This is a nice illustration of the most popular resolution on the site. As you can see, the cam girl is stunning and the video quality is excellent.
The HD chat rooms are labeled, but it's a small label that gets lost in a sea of nudity. To display only the HD rooms, select All Categories+ from the drop-down menu. On the extended categories list, HD can be found.
Even non-HD rooms, on the other hand, usually appear fantastic. Although the first image in this review is only 480p, it still looks fantastic.
THE PROS & CONS
PROS
✔ A small but growing number of models adopting HD quality broadcasting
✔ Sort models by New Faces and Just Came Online
✔ A huge selection of beautiful multi-ethnic cam girls
✔ Plenty of free nudity
✔ Prices are clearly presented
✔ The only site offering VR sex cam shows
CONS
✖ The large majority of the girls do not perform in HD
✖ Model's preview galleries on the homepage are static
✖ Prices for private sex video chats are above the industry average
✖ No c2c on mobile
✖ Limited customer support options. No live support
The Bottom Line
Stripchat is a terrific platform for free tip-driven sex performances and private sessions in general. Whatever your preferences are, the site is designed to meet them. This is the place to go for people who appreciate the excitement and openness of free sex chat as well as those who want a more private session. You'd be hard-pressed not to discover someone you like with nearly 3,000 models available at all times of the day. The site has created a space where the best services and features from both freemium and premium sites may be found.
---
StripChat Reviews
We don't have any reviews yet. Please share your experiences with other visitors and write a review about StripChat.