Sexier.com is an adult webcam site specializing in live sex chat. The website has a long history which can be traced back to 1996 when it started life as a porn site. It wasn't until much later that it started to look like a proper adult cam site after it was purchased by the same company that owns the extremely popular Imlive. Because it's from the same company as Imlive you will often find the same girls on both sites although the design is vastly different. As you would expect from a premium cam site such as this the webcam video is nearly always HD with good audio, a massive selection of online models, and very reasonable private chat costs.
Sexier Pros
Cheap chats
Simple and easy to use
Great selection of couples and groups
Private chat includes free cam2cam with two-way audio
Customer loyalty program
Sexier Cons
Many models don't stream in HD
The filter is very limited
The site is premium but many models are amateurs
---
Sexier review 2023

Sexier is one of the cheapest premium video chat sites on the internet and offers an abundance of sex chat rooms that cater to a wide range of tastes. Sexier.com is, in fact, one of our favourite cheap sex cam sites and made it on that list mainly due to its selection of cam models. When there's so much good to choose from, it's difficult to notice the flaws.
Two-way video and audio are included for free in every private show, and the site also has even cheaper group shows that never feel too crowded. On top of that, Sexier.com rewards you the more you use the site's services, giving you more and more bonus credits on every purchase. Spend enough time on the site; it'll get so low-priced that you won't want to visit any other cam site.
Overview
As you may have guessed, I'm the type of guy whose first impression is typically correct - it saves me a lot of time. And, to be honest, Sexier.com made an excellent first impression on me. When you first visit, you'll be greeted with one of those disclaimer banners, which, for what it's worth, will ask you to confirm that you are over the age of 18. That should give you a good idea of what's coming up, not just all the hot x-rated babes eager to chat with you. Sexier.com poses this question because, unlike most other xxx cam sites, you can browse the site without signing up for anything. You don't even need to provide an email address, let alone fill in your credit card information. You can even have a good, old-fashioned free chat with any attractive ladies willing to converse with you. You can't see or do anything a little too raunchy, as you might expect, but you can certainly participate in the free group chats, browse the hot babes' galleries, and see their stuff, all free.
Choose your favorite!
The first screen resembles a chat forum (which, I suppose, is what Sexier is, though I doubt you'll be talking about the latest episode of Game of Thrones or how your favorite NFL team is doing so far this season). All of the xxx models are categorized, and there are plenty of bizarre categories for those who want to do something different from the usual xxx activities. For example, the MILF forum is incredibly active.
Girls are the most popular category, and it's chock-full of lovely x-rated ladies. Although the site claims to have 60,000 models available, I'm curious as to how many of those 60,000 models are still active on Sexier.com, as only about 1,000 appear to be online at any given time. I looked at a few other xxx cam review sites, and most agree that a figure of 10,000 is a reasonable estimate of how many x-rated lovelies are available. Even still, 10,000 attractive females should be plenty to satisfy anyone for an evening (and if it isn't, I strongly advise you to get assistance immediately). Many cute girls will happily speak with you for free, but a select number are only interested in the sexier side of life, which you can only view if you're ready to pay.
CAM MODELS
On Sexier, there are thousands of cam females, and they're as diverse as the ocean. At any given time, there are around 600 models online. You can filter by race, age, price, rating, fetishes, kinks, and even ass size using the primary filter at the top of the main page.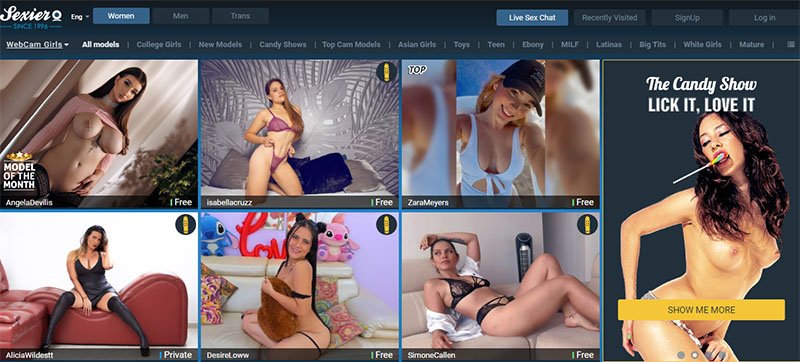 You have two options when starting your live porn encounter on hotter. One method is to use a potluck and scroll through the site photos until something strikes your attention. The other is that if you're looking for a specific kink or look, you can use the top nav search bar above the photographs to narrow down your results, which includes most of the significant search groups (Asians, MILFs, Big Tits, Fetish, BBW, Ebony, and so on).
The advanced search icon in the top menu bar pulls up categories for the girls, such as Tit size, Ass size, Kinks, Age, Ethnicity, and so on. You can even see how many girls are currently online in each category.
But that's not all; clicking the Advanced Search link in this box takes you to a website with even more options. You can narrow the age range by age, whether you prefer shy girls, girl on girl, BDSM, or BDSM, private chat fee, user ratings, and the languages they speak.
Model Profiles
Enter a model's chat room and pick the I button next to her name on the upper right to access her profile. This will include a short bio with a link to her complete profile page.
Overview: A detailed description of the model's appearance, age, sexual preferences, ethnicity, and even languages are spoken
At a glance: In an open and private chat, a quick summary of how the model seems and acts.
Description: The model's own words on herself as a person and a model
What I'm doing in private: In a private chat, the performer will state the key things she is willing to accomplish
Turn me off/on: In her chat, the model expresses her preferences for certain types of behaviour
Reviews: Members of the website assess the cam models on their service, looks, return rate, attention, and overall experience on their show
Picture Gallery: Photographs of the model taken by a professional photographer
Awards: The models can win honours ranging from "Sexiest Smile" to "Best Role Player" on the site
Virtual Gifts: You may send gifts here, from credits to beautiful lingerie and fetish toys
Recorded Shows: This is where you can buy movies taken by models who either recorded themselves in their own time or choose a favorite scene from one of their more steamy shows to sell
SEXIER FEATURE HIGHLIGHTS
The site is offered in 17 languages for folks who aren't native English speakers. Simply select your favourite lingo from the language symbol placed directly next to the site's logo at the top left of the homepage.
After you've narrowed down your potential playmates to a few lucky candidates using the super-accurate search engine, it's time to get to know them a little better. After all, successful sex necessitates excellent chemistry both on and off the bed. Once you've entered one of the cam goddesses' open chat rooms, click or tap the small info icon to the right of their name. This displays some basic information about the babe, but the fun stuff, such as photos and video clips (if available), user reviews, and more information, can be found by clicking the View full profile link.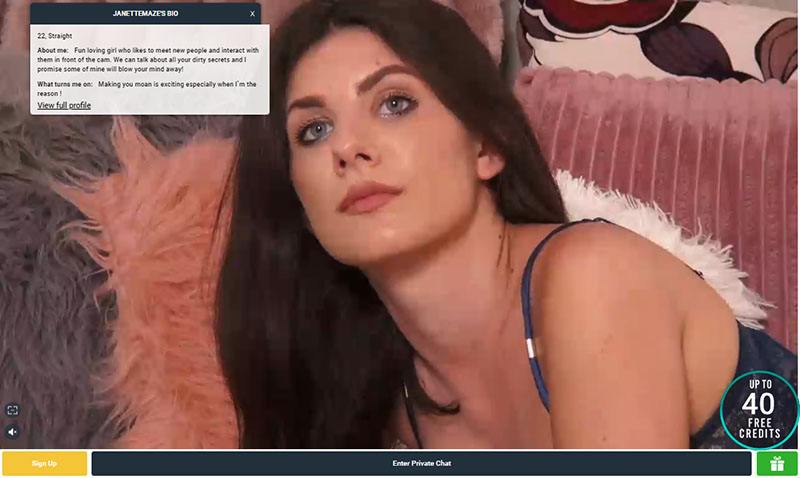 At Sexier.com, you can learn about a girl's favorite kinks and fetishes.
I know this is all very nice and interesting, but what you really want (aside from the girl in the photo above) are the secrets and tips that will drastically reduce your chat costs.
Mondays are one of my favorite days of the week. On Mondays, many of the XXX cam models offer 10% off their private chat rates, so you can start your week off right. Although it isn't a site-wide sale, the vast majority of customers make it their discount day.
In addition, the site has a rewards program that rewards members who have progressed through the ranks with special offers.
Other highlights include:
Sexier members get free bonus credits on purchases.
Recordings of live pornstar shows
Sexier members get free bonus credits on purchases.
There are a lot of sexy camgirls on the site, and they're, on average hotter than the babes you'll find elsewhere.
Lesbians, blonds, Ebony, Asian, Latinas, chubby chicks, mature webcam women, gays, trannies, and many other webcam sex categories are covered by Sexier.com.
This is one of the best webcam sites in terms of cam models.
Every private sex cam chat includes Cam2Cam for free.
You will receive an email notification when any model on your Quick List becomes available.
A quick list is a useful tool for keeping track of camgirls you've liked so you can find them again quickly.
Extra kinky webcam models can be found in fetish sex chat rooms.
Sexier.com's mobile webcams are quite advanced. For example, on most smartphones and tablets, users can chat.
Weekend Parties have a variety of themes and are generally enjoyable for both models and members.
Shows are available in a wide range of genres.
Throughout the site, there is high-quality streaming and top-notch sex chat rooms. While the quality varies depending on the host, it is generally quite good.
Navigation is simple.
Happy Hour sex cams are special chat rooms where hosts charge only 1.48 credit per minute, and the rate drops even lower for different membership levels.
Users can always find the perfect camgirl with the help of advanced search tools.
GETTING STARTED
At Sexier.com, there is no such thing as a 'membership'. You can either browse the site for free or join up with a legitimate email address and directly contact the attractive babes by funding your Sexier.com account with money and checking out what the naughtier side of the site has to offer. You can't sign up for the site unless you buy some Sexier.com credits, and the minimum expenditure is $25, which will get you 35 credits, with a ten-credit bonus every time you buy some. Credits usually are one credit per $/£/€1, with a ten-credit bonus every time you buy some. The PayPal option, as noted above, is not immediately apparent; when you come to pay, click on "Pay Via Epoch," which will lead you to a separate payment page where the PayPal option will appear.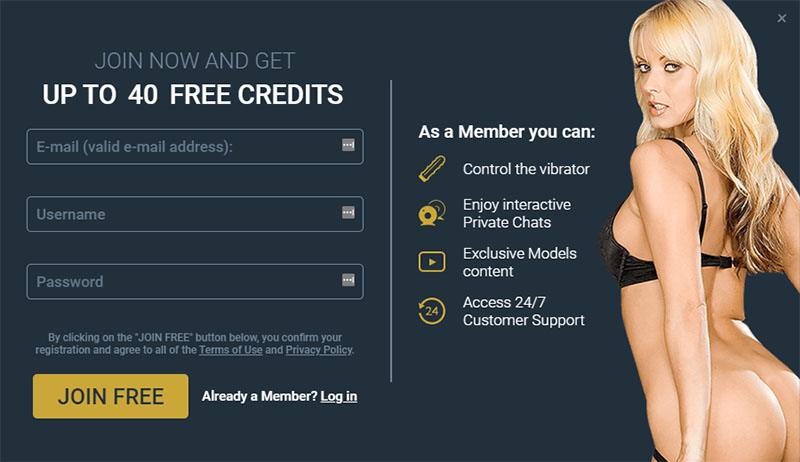 Chat Options
Open Video Chat

You can communicate with any model in an open sex chat once you've registered with Sexier.com, whether or not you have any credits. Skin will appear occasionally, but not frequently, as nudity is only permitted in private chat. Nevertheless, this is a great way to get to know the cam model and see if she's the one to satisfy your fantasies.

Private Chat

The real fun might begin after you've taken a model to a private chat. You'll want to stay here indefinitely, and you almost can; with an average price of $2.00 per minute and some cam girls charging as little as $1.00 per minute, you're free to relax and enjoy the show. Many models may even give you a discount if you pay in advance for a significant portion of their time (usually 30 percent off for a one-hour show). So prepare to spend a considerable amount of time here.
Sexier also includes free cam2cam with two-way audio in every private conversation, as if to illustrate a point. You can turn on your camera and let the model witness you get off on her from the time she accepts your request for a private chat.
Porn Star Shows

These shows are nearly identical to Sexier's private shows; however, they are done by an adult actress. These models are sexy and skilled, but they're also expensive.
Candy Show

Candy Shows are a cheap and cheerful way to see some hot and heavy action for a few dollars. If you happen upon a really hardcore cam hottie, there may be some fisting going on as well. The model announces that she is in Candy Show preview mode by placing a sticker on her photo. She is then given a time limit (usually around 10 minutes) to achieve a pre-determined goal (number of credits). To see a show, you must purchase an entrance (ticket) for a set number of credits. The show will begin if enough tickets are sold, and her goal is met. If not enough seats are sold, the show will most likely be canceled, and your credits will be immediately refunded. Alternatively, the model may decide to do the show anyway, in which case you may be able to get a solo show at a group show price.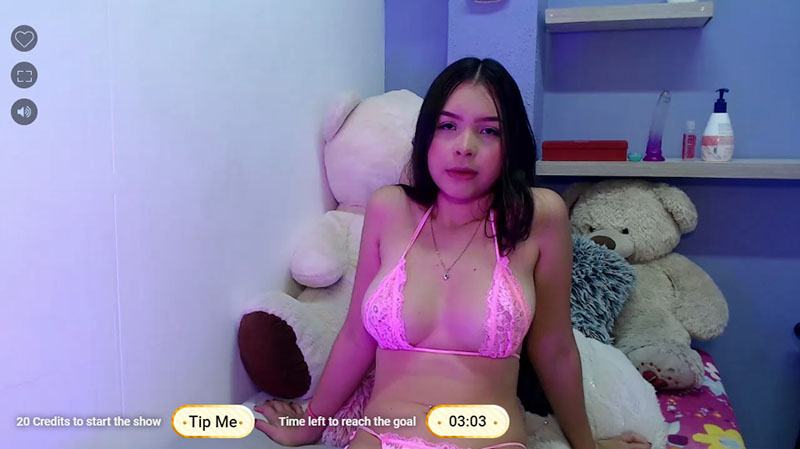 Video Quality
This is where the site starts to falter. They had to make compromises to keep the pricing low, and it looks like video quality was one of them. Having said that, there are always some rooms broadcasting in HD or at least high-quality SD, but there's no way of knowing where they are unless you use trial and error. More rooms are increasing their streaming quality, but it will undoubtedly be some time before HD or decent SD becomes the standard rather than the exception.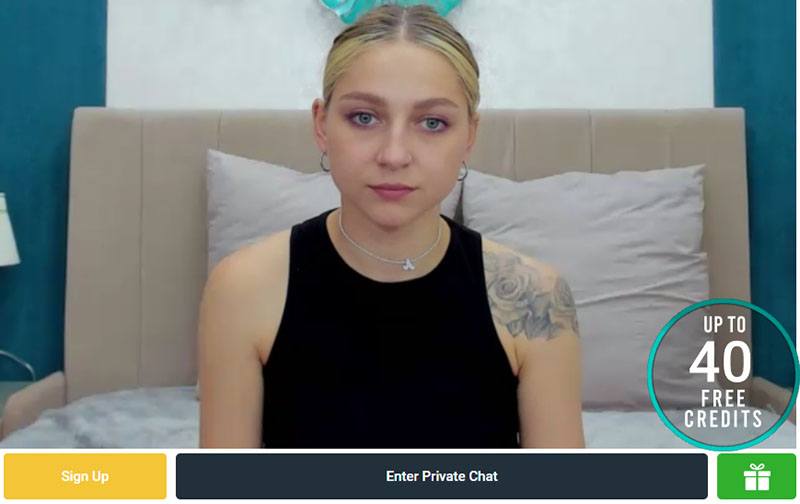 If you still want to hunt for shows with the finest video quality, look around and look for a chat room with the Top Model tag. The best artists on Sexier are chosen for a variety of reasons, one of which is the video quality of their show.
Sexier's Mobile Site
In a nutshell, Sexier's mobile site is fantastic. The reduced video resolution is ideal for the smaller screen, the design of the xxx video chat site is simple, and everything loads quickly.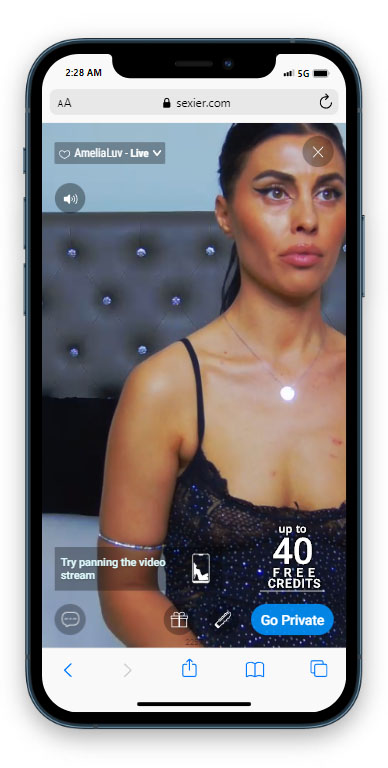 If you're searching for some xxx video chat on the fly, this is one of the finest options available.
Prices on Sexier
Sexier credits are used to pay for private chats and tipping girls. One credit is worth somewhat more than one dollar. However, you can receive up to $40 in free credits when you make your first purchase. Because the prices for a private chat session are so cheap, the site doesn't offer credit incentives for purchasing a larger bundle of tokens, but it does give you additional credits on each transaction depending on your membership tier.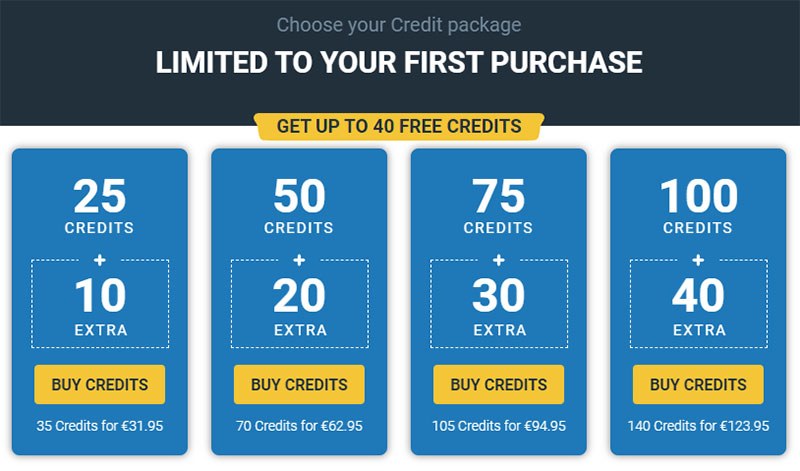 If you pay with PumaPay, however, you will receive 15% more credit on each purchase (a cryptocurrency).
Payment Options
The site accepts:
Visa
Mastercard
Mastercard Maestro
Diners Club
SEPA
iDEAL
DELTA
PayDirect
Paysafecard
PumaPay
Discover
Switch
JCB
Customer Support
Sexier.com provides customer service in a variety of methods. First, the Customer Support Center, essentially the FAQ page, is located at the bottom of the website. Second, there's a Contact Us link to the right of it, which you can use to send an email about an issue that isn't addressed on the FAQ page. The Billing & Activity Log is the third and final section. To get to it, click your username at the top of the page to bring up a drop-down menu. There is a Billing section with links to Billing Customer Support, Request a Refund, and read Sexier's Refund Policy.
Customer Loyalty Program
To put it simply, Sexier's loyalty program is fantastic. Even if you're only a gold-tier member, you'll receive bonus credits on every purchase, thus lowering the price of everything on the site by 25%. And that's before you consider the advantages of simply using this xxx video chat site. The following is a list of the perks you get from each membership tier, as well as the number of points required to obtain it:
SILVER MEMBER (THE UPGRADE IS GIVEN WHEN REGULAR MEMBER COLLECTS 15 MILES)

10 free credits
1% credit bonus with every purchase
A fixed rate of 0.88 credits per minute for Happy Hour porn shows.

GOLD MEMBER (THE UPGRADE IS GRANTED WHEN A SILVER MEMBER COLLECTS 200 MILES)

100 free credits
2% credit bonus on every purchase
A fixed rate of 0.35 credits per minute for Happy Hour sexcams.

PLATINUM MEMBER (UPGRADE IS GIVEN WHEN A GOLD MEMBER COLLECTS 500 MILES)

200 free credits
3% credit bonus with every purchase
A fixed rate of 0.20 credits per minute for Happy Hour sex chats.
Premium Customer Support
If you plan to visit this site on a regular basis, this rewards program will save you a lot of money.
THE PROS & CONS
PROS
✔ Models offer private discount codes for chat sessions
✔ Private chat includes free cam2cam with two-way audio
✔ Guest porn-star appearances
✔ Extremely low-cost chats
✔ Great customer loyalty program
CONS
✖ Many models do not stream in high definition.
✖ Unless you spend some money, you don't get to see much xxx action
The Bottom Line
Sexier.com is a highly low-cost adult webcam site, not just low-cost but dirt-cheap. Payment is made using credits, much as on other webcam sex services; however, the pricing is hard to beat anywhere else. SexChats begin at 0.20 per minute, which is incredible. When you compare this price to even the most outstanding webcam services, you'll see that Sexier allows you to view incredibly long porn shows for far less money. We can safely conclude this Sexier review by saying that this is an excellent option for sex cam fans when combined with other aspects of the site that make it appealing. The site isn't perfect by any means, but it has enough positive elements to make up for any flaws.
---
Sexier Reviews