Although the initial interface that you encounter is covered in pics of naked chicks, trust me there are definitely lots of dicks on Cams.com. The site also has some cool trans porn, and there are also couples—I think I just heard a collective howl from the slutty soccer moms in the back. Basically, if you don't find something on this site that makes your dick sweat, you might want to pop by the doc for a few little blue pills. This site has TONS of dick-dripping content boys!
Cams.com Gay Pros
Free to join and browse, no credit card required
Tons of categories to choose from such as Latin, black, gaysian, short, tall, smooth, and hairy bears
Interactive features, such as pairing your bluetooth ready toys.
New texting service, although right now its only for the female models.
Cams.com Gay Cons
Shows can be prerecorded.
You have to sign up just to chat, although you don't need a credit card.
Missing male models from different regions
---
Exploring the Best of Gay Cams on Cams.com: A Comprehensive Review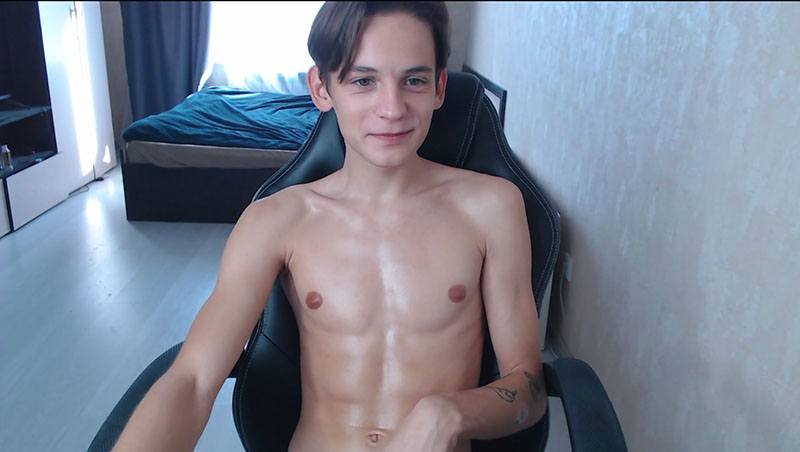 The live adult chat industry is familiar with and respects the name Cams.com. Its brand is connected with excellent performance and goods, which holds true for its regular feeds and hot gay chat streams.
Cams.com is not a typical live gay cam website. You can find a variety of live adult chat streams. This is advantageous since it increases the website's visibility and raises the bar for each live cam broadcast.
This is immediately clear. The construction of the site is neat and precise. The backgrounds are calming, two-tone blue and white. Perfect for the welcoming atmosphere you'll experience when you visit a hot gay chat room.
The site functions well. There is no lag even when connecting to heavily trafficked cams with chat users, thanks to the connection's excellent speed and stability.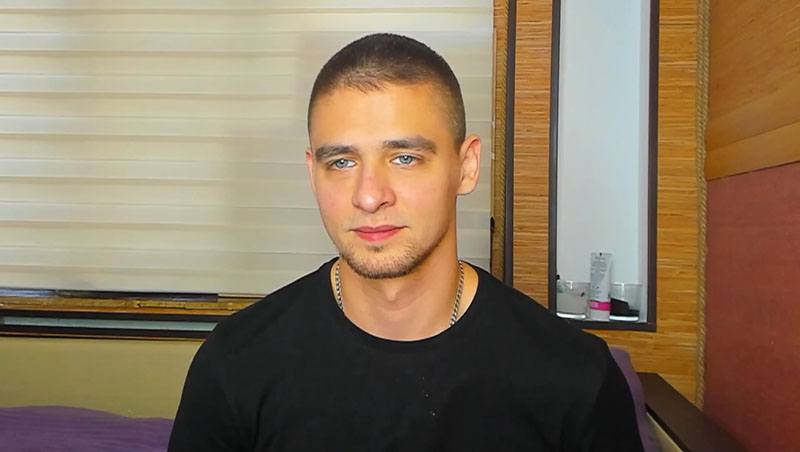 Overview
Navigating Cams.com is quite simple. You can select female, male, or trans on the upper left. There are many guys to pick from as you enter your spanking area. We can see Latino, Black, Gay, Short, Tall, Smooth, Hairy Bears, etc. Getting better They give you 100 more free tokens worth $12 when you purchase the cheapest plan, which costs $12. Thus, you will pay $12 for cock worth $24. Starting with just 20 tokens, you can tip these dirty boys. Therefore, you may still get a few pulls while your mother does your clothes, even if you're penniless as all get out and still live with her. If you're a baller, spend $26 and get 250 tokens in addition to your 100 freebies. You can occasionally see some action if you linger in the open area for a while.
You can sort by age, sexual preference, race, body type, dick size, kink, and other factors. Numerous filter choices exist, but you can only use one at once. Finding a red-headed, straight otter with an 8" dick is now slightly more challenging. But it was worthwhile to look at. I have never seen so many categories of male physique types on a cam site. They have gym bunnies, twinks, bears, otters, cubs, wolves, pups, etc. It seemed as though I were at a gay zoo! Awesome.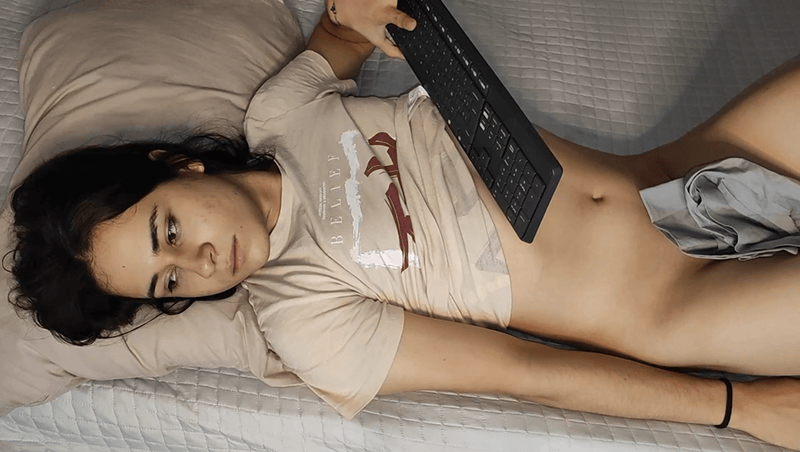 The Models
The fact that the attractive gay men who worked at cams.com were already prepared to chat and grin was what I liked most about the chat experience there. They were prepared to speak even if I had no credits in my active balance or utilized a free membership account. Okay, so it happened more in the quiet than in the bustling rooms, but even so, that is a level of contact many websites cannot provide.
However, you'll see how miserably cams.com fails to produce the numbers of their models when you watch the live male performances. You'll be upset if you can't find the proper guy to communicate with because all your performers will be listed on the front page.
On this website, no age, ethnicity, or body type filtering options will be useful. You will quickly realize there are no male models from Europe or the United States if you search for performances from a certain region, leaving you with a bad taste in your mouth.
There are Latinos, Asians, and Africans there, but some don't even speak proper English, so communication with them will require using Google Translate. I also observed that many straight boys are acting gay to catch your attention.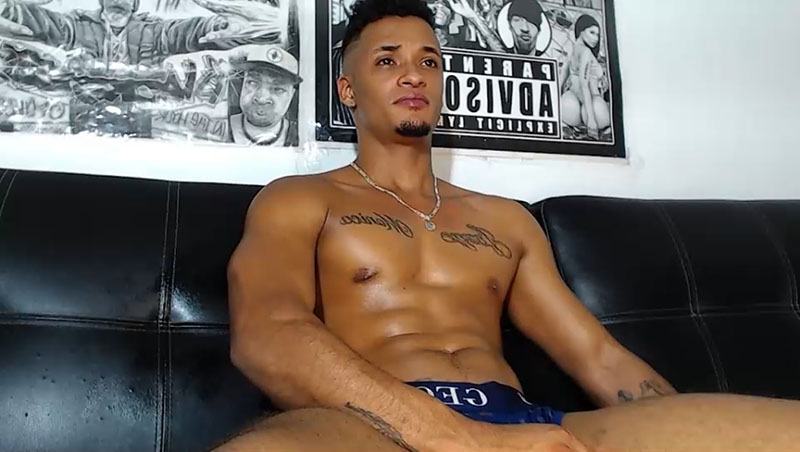 Cams.com Feature Highlights
There are four available screen sizes, and the 'fit to browser' option is one of them. This fantastic choice allows you to get the most out of adult live chat shows. It adjusts the screen size to meet the viewing device you are using. Many other live gay cam websites do not offer this level of interactive dynamism.
The website's chat feature is excellent. The wide window and history allow you to view what tips have been sent, what the hot gay chat star has said, and what objectives are being discussed. A respectable selection of animated emoticons can also be utilized in the chat window for individuals with that tendency. Personally, I don't think much of them. Although I prefer to define my ideas with words, I can see why others enjoy using them. These gay live cams' celebrities undoubtedly appear to enjoy them.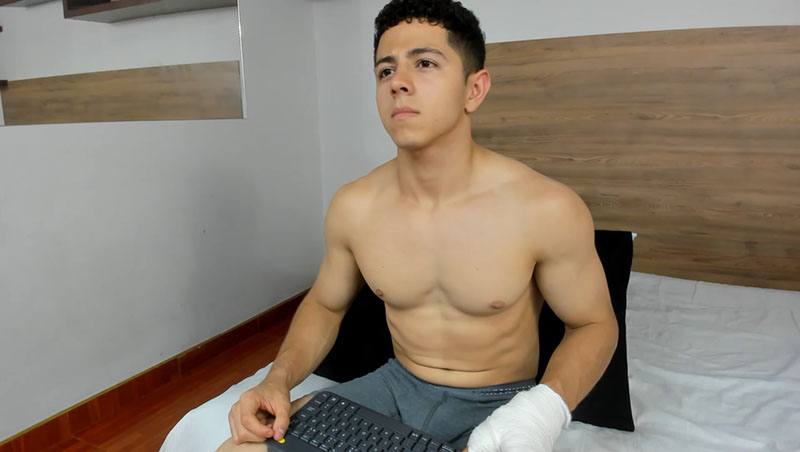 The opportunity to send "Whispers" to the attractive gay men you are talking to is one of the chat's other excellent features at Cams.com. These whispers carry messages that only the receiver can see. In other words, private messages are sent through the chat window. Therefore, switching to another website is unnecessary to view the beautiful gay men's live video stream. Only users with credit-filled accounts can access the whisper feature, but if you take your live adult chat interactions seriously, this shouldn't be a problem. It's also convenient to have the option to conceal the chat's public messages. Although I have said how amazing the wide chat window was, there are moments when you don't want to be distracted, especially if you're chatting with beautiful gay men and looking for a private show. It's incredibly convenient to quickly and easily hide these other chatters with a button click.
Registration
All you need to do is choose a username and provide your email address. You'll want to reset your password because, as I stated, it has been posted to you.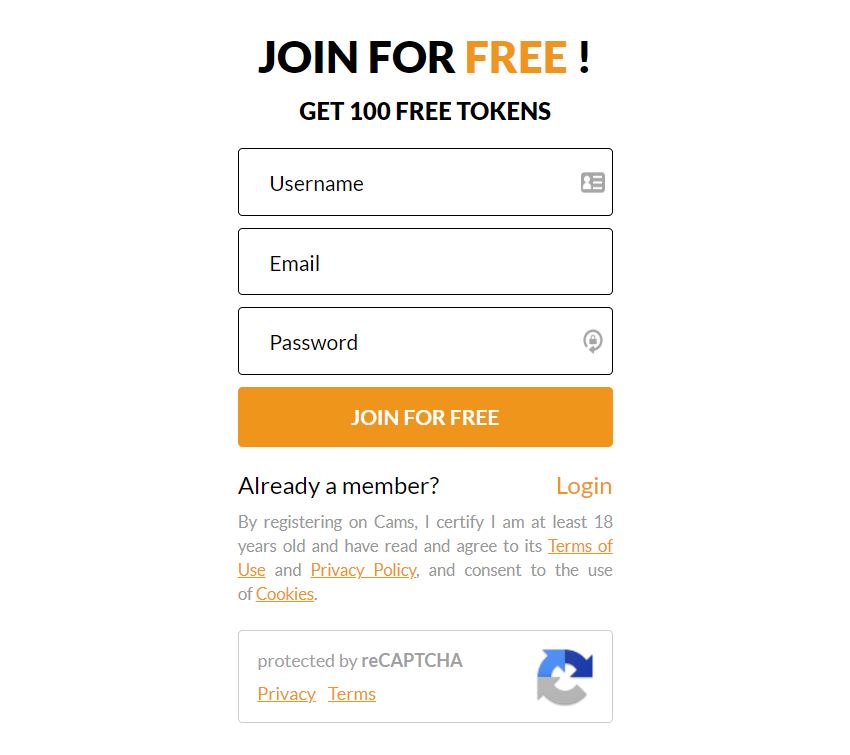 Prices
We are all aware of the cost associated with everything. It will cost you more the more attention your lover boy gives you. I think this is the priciest cam site I've ever visited. Check the private rates before you even start chatting because models choose their own prices for anything. I observed models performing private chats for $6 per minute at the low end. The "straight" guys cost more money. One man costs $10.80 per minute. Don't panic just yet. You need to approach it wisely. 100 tokens are typically provided for $12. You will now receive 200 tokens (honestly, they probably have these sales all the time). As a result, the cost of a token decreases from 0.12 cents to 0.06 cents. The $6 per minute guy is shaking his ass for $3 per minute. For $5.40/minute, the straight boy will drop trou. You receive 1,000 tokens for $99 + 100 extra tokens. Do the math, though. 1100 tokens are equal to $0.09 per token. Sure, sir. That is more than the $12 deal for 6 penny tokens. Why? Because that is something you can only do once. Unless, of course, you are wise and continue to use a separate payment card, username, and password ;)
You can exert some effort as well. Everyone gets to observe when the model receives a gratuity from the crowd while other guys are in the group chat. In their undergarments, some models flail their dicks around. Some guys hunch over and open their cheeks. The "straight" guys are more expensive and frequently less amiable. American lads cost more money. If you need money, go south for a Latino. You'll pay for that experience...
Being a premium member is something you should absolutely do if you enjoy cam sex. You can email your preferred model for $14 per month. You will receive 5 free recorded sessions with any model(s) of your choice and a 10% discount on any live private chats. Customer service is certain that since you are a premier member, the models should spend more time flirting with you. All you do on Cams.com is jerk your dick while clipping coupons. There are ways to reduce the cost. Don't go in there hard and prepare to roll without your calculator, but it's well worth it. If you do, you can find yourself spending $300 to watch a straight man's dick when you could have done it for nothing at the gym.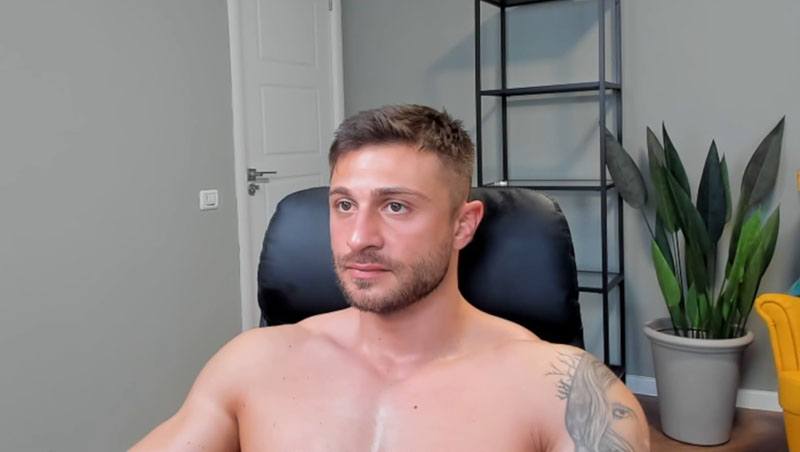 Conclusion
You should definitely give Cams.com gay a shot. Play around with these hot guys, and be cautious. If you find someone you like, check his availability in his bio and message him. If you enjoy viewing recorded shows, they have an enormous selection and are affordable. However, there are better alternatives if you want a live 1-on-1 cam show experience.
---
Cams.com Gay Reviews
We don't have any reviews yet. Please share your experiences with other visitors and write a review about Cams.com Gay.