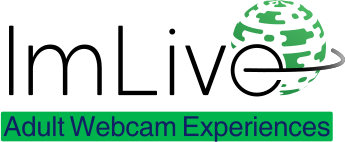 If you're looking for a premium cam site that offers a variety of hot and engaging cam guys, ImLive is an excellent choice. With a large selection of models, including twinks, bears, jocks, and more, ImLive offers a diverse range of performers ready to fulfill your every desire. While the site's video quality may not always be in true HD, the models more than make up for it with their engaging personalities and willingness to cater to your needs. So, whether you're looking for a quick chat or an intimate one-on-one experience, ImLive's selection of gay cam guys has got you covered.
Imlive Gay Pros
Cheap private chats
Free C2C in privates
Discount Clubs
Live chat support
Imlive Gay Cons
Tame free chat
Limited HD rooms
Just few payment options
---
Step into the Thrilling World of ImLive Gay: A Review of the Best Queer Cam Site!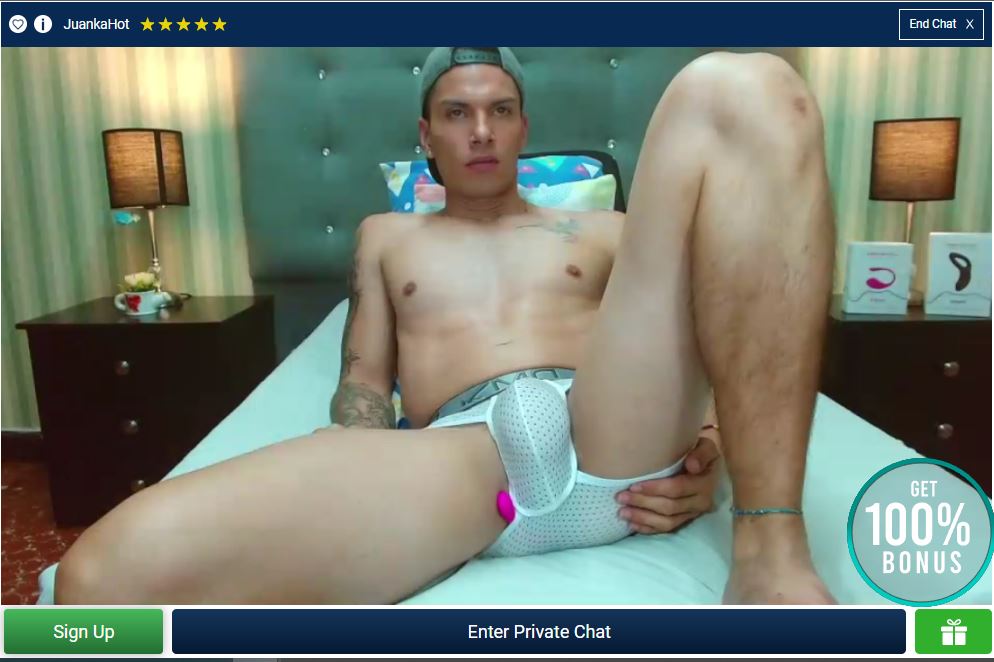 ImLive is a premium webcam site that offers an exceptional user experience. The website's design is both sleek and intuitive, making it easy for users to navigate and find what they're looking for. In addition to its clean design, ImLive offers a range of features that enhance the user experience, including a multi-tiered reward program, gifts for members who purchase tokens, multi-viewer views, and interactive toys.
The site also has a comprehensive selection of m4m cam guys that can be sorted using individual selection options or a tab that lists all available sorting features. This allows users to quickly and easily find the type of guy they're looking for based on factors such as price, ethnicity, penis size, special, show type, appearance, and age. However, it's worth noting that the number of available cam guys may decrease as users apply filters to their search.
On average, there are around 40 cam guys online at any given time, which is a notable difference from the several hundred women that are often available on the site. Despite this, the quality of the cam guys on ImLive is exceptional, and users are sure to find something to suit their tastes.
The models
ImLive offers a diverse selection of male models that cater to a variety of preferences. From the young and adventurous to the mature and experienced, there's someone for everyone. The site doesn't limit itself to just one type of body or ethnicity either – you can find models of all shapes and sizes, from every corner of the globe.
One thing that sets ImLive apart from other premium sites is that their male models aren't all about the perfect looks and chiseled abs. While there are certainly some very attractive guys on the site, there are also plenty of "guy-next-door" types that make for a refreshing change of pace. These models are easy to chat with and make you feel right at home, making the overall experience more enjoyable.
ImLive's male models also come in all sexual orientations, from gay to bi to straight. This means that no matter what your own sexual preferences may be, you're sure to find someone who can cater to them. And with a free chat option available, you can easily get to know your chosen model before committing to a private show.
All in all, ImLive's selection of male models is impressive, and their commitment to diversity is a definite plus. Whether you're looking for a classic hunk or a more down-to-earth type, you're sure to find what you're looking for on this site.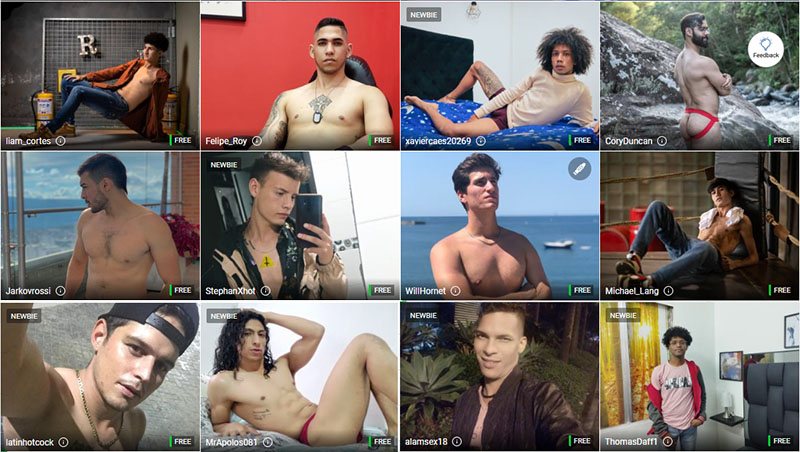 ImLive Feature Highlights
Do you have a sizzling fantasy about gorgeous men that you've been mulling over for as long as you can remember? What if I told you that ImLive could assist you in realizing your lustful fantasy?
ImLive has a simple way for you to submit your desire, and only the cam males will see it.
A variety of pages appear when you tap the arrow next to your login. The Member page is the first on the list and also has a number of fascinating features, such as a section called Fulfill Your Fantasy. These entries are forwarded to the cam guys, who will be glad to contact you and do everything possible to see if they can offer a hand, or any other body part, to make your fantasy come true.

The multi-viewer option is another excellent feature. Selecting this brings up six live video streams from the site's gorgeous and engaging cam men' free chat rooms.
If those free chat rooms aren't cutting it for you, and your heart and other body parts are intent on diving deep into this pool of seductive cam males, you can easily pick full sex mode on the multi-viewer page to get a juicy feed of live video streams from 6 private cam shows at the same time. This is a fantastic alternative for those of us who can't decide which cumbersome charmer to bring into a private chat.
Candy shows are a fun ImLive feature that can help you save a lot of money. This show type allows the cam guy to establish a tip goal, and once he meets it, he'll put on a spectacular and seductive display for everyone who tipped at least the minimum amount. The guy ahead will advertise the substance and length of his presentation, as well as any special equipment, toys, or guest stars. There will be no show if he does not meet his target; however, you will be returned all of your credits.
Other highlights include:
There are constantly 30-40 male models online.
Every video chat's first 20 seconds are free.
Only members with credit can watch free video teasers.
All private sessions include cam to cam and 2-way audio as part of the fee.
Benefits and savings increase as your membership level rises in the Rewards Program.
Choose how you wish to look through the guys. Change the view of the page to tiles, list, or gallery.
Adjust the video display screen as follows: Supersize View and Large View (default) (extra large).
Multi-Viewer - View six gay webcam rooms at the same time.
Treats - ImLive will give you treats on significant occasions or whenever he feels like it. Credits are obtained by exchanging treats.
Celebrity Shows – Monthly shows with well-known celebrities. View current and previous performances.
Monthly Video Contests - The contestants star in and direct videos with inventive themes. Each month, vote for your favorite.
ImLive hosts compete for members' votes in the Top Host Arena by being extraordinary.
Personal Cards - If you fill out your member profile, your favorite hunks can learn some juicy things about you.
ImLive's Diamonds are hot male models that have been performing for a long time and have earned this prestigious designation.
Best Newbies - A selection of newcomers who normally charge the site's minimal for live chat.
The performers who have worked hard and earned the most credits are listed in the Hall of Fame, which is updated every two weeks.
Fulfill Your Fantasy - A one-of-a-kind service that allows you to submit your fantasy for review by just the models. They'll respond if they can assist you.
Virtual Presents - Show your favorite guys some love with virtual gifts.
Discount Clubs - Join a Host's Discount Club and get the same live entertainment for less money (paying members only).
GroupCams - You can add another person from his list of chat pals or from your own Favorites list while chatting with a man.
Teasers are free for credit holders only. To view from a selection of explicit recorded performances, you must be at least a Bronze member.
Mobile access with premium features is available. With your iPhone or Android mobile, you can stay connected from anywhere.
Niche webcams span almost every category imaginable, as well as a few you've probably never heard of.
Registration
Registering on ImLive Gay is a simple and straightforward process. First, you'll need to navigate to the ImLive Gay website and click on the "Join Now" button. From there, you'll be prompted to enter your email address, username, and password. You'll also need to verify that you're at least 18 years old and agree to the site's terms and conditions.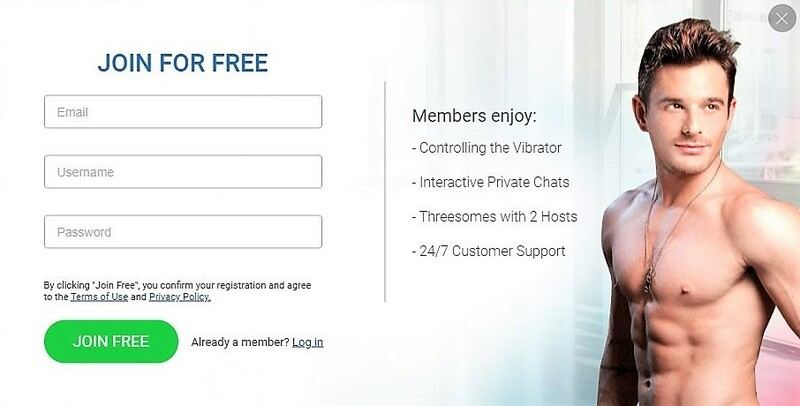 Once you've completed the initial registration process, you'll be asked to provide some additional information, such as your date of birth, gender, and location. You can also choose to add a profile picture and provide some details about your interests.
After you've completed all of the necessary steps, you'll be ready to start browsing the site and interacting with the cam guys. Keep in mind that some features, such as private shows and tipping, may require you to purchase credits. However, you'll have the option to add credits to your account at any time during your ImLive Gay experience.
Price & Chat Options
ImLive is a popular webcam site that offers a variety of chat options for its users. Whether you're looking for a quick chat or a private show with your favorite model, ImLive has you covered. In this article, we'll take a closer look at the different chat options available on ImLive, as well as their associated prices.
Free Chat
Free chat on ImLive has recently undergone a change, with many of the models now willing to show off their assets for your viewing pleasure. This is a great way to get to know the models and see if they're the right fit for you before committing to a private show. You can engage in free chat without purchasing any credits, but keep in mind that the models may not perform any explicit acts during this time.
Private Chat
Private chat is where the real fun happens on ImLive. With private chat, you get one-on-one time with your chosen model, where you can request specific acts and engage in a more intimate experience. Private chat costs an average of $2.25/min, with the cheapest chats costing $1.00/min. ImLive has a simple credit system, where one dollar buys you one credit, and you can purchase credits in packages. Cam-to-cam and two-way audio are included in all private shows.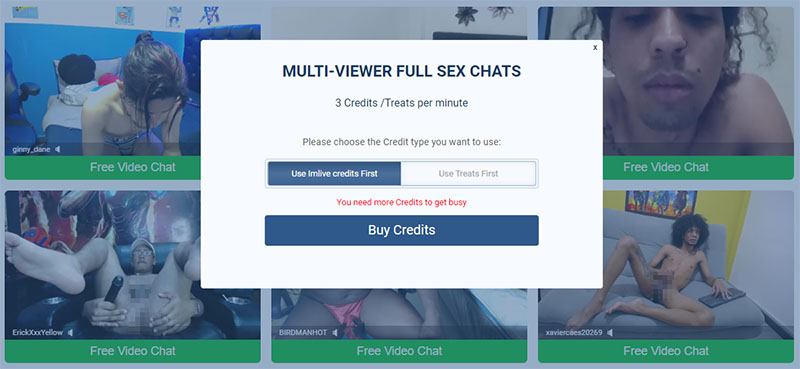 <
Free Multi-viewer Chat
The multi-viewer option on ImLive allows you to watch up to six free video streams from the free chat rooms of your favorite models. You can enjoy this feature without purchasing any credits, and you can select from different categories like guy-alone-straight, guy-alone-gay, or guy-on-guy to find the type of models you're interested in.
Full Sex Mode Multi-viewer Chat
If you're looking for a more intense experience, full sex mode multi-viewer chat is a great option. This feature allows you to watch up to six private cam shows simultaneously, with all models engaging in explicit acts. This feature costs 3 credits a minute, or around $3.00/min, and is a great way to get the most out of your ImLive experience.
Payment Options
ImLive accepts a variety of payment methods for site credits. Have you ever been stuck with a gift card for a place you'll never use? Gift cards are accepted by certain gay cam services, but ImLive isn't one of them. Don't worry, any purchases you make here will reflect on your bank statement invisibly.
The following are acceptable on the website:
Credit and debit cards are accepted.
Transfer/Check of Wires
PayPal

MEMBERSHIP BENEFITS
ImLive is one of the best membership plans around because it pays you for buying and spending credits on the site. With your first credit purchase, you are instantly elevated to bronze membership status. The more credits you buy and use, the higher your membership tier, and the more money you save.
Perks For Bronze Members
On all private talks, the first 20 seconds are free.
Full access to the private photo galleries of the hosts
Introductory films and monthly contest videos are available for free.
On private chats, you can save 0.60 credits each minute.
Access to pornstar shows for free
20% off previous live concerts
Perks For Silver Members
Every purchase can earn you up to ten additional credits.
Every purchase comes with up to ten snacks.
On private talks, you can save 0.70 credits every minute.
Access to pornstar shows for free
Previous live shows were discounted by 25%.
Perks For Gold Members
Every purchase can earn you up to 20 additional credits.
Every purchase comes with up to 20 goodies.
On private talks, you can save 0.70 credits every minute.
Access to pornstar shows for free
Past live shows have been reduced by 30%.
Vip Member Benefits
Every purchase can earn you up to 25 additional credits.
Every purchase comes with up to 25 goodies.
Discount of 0.90 credits per minute on private conversations
Access to pornstar shows for free
Previous live shows were reduced by 35%.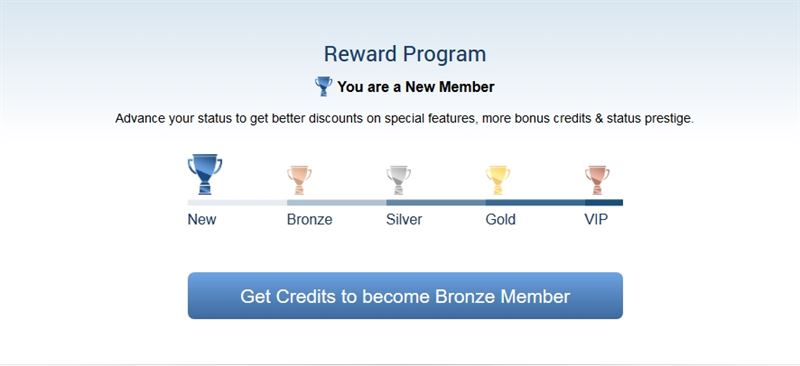 ImLive's Mobile Experience
ImLive is optimized for mobile devices and performs admirably. The size of your screen is the most restricting element when utilizing ImLive on the road. It makes chatting a little less fun if it's too small. The ability to c2c on mobile devices is one function that I always appreciate. If your computer is otherwise visible to roommates, neighbors, or a nosy dog, it can be a lot of fun and quite useful. ImLive does not charge extra for c2c with 2-way audio for desktop or mobile devices as an added bonus.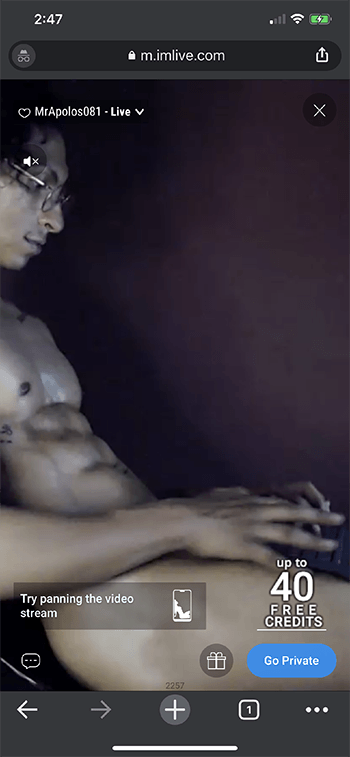 VIDEO QUALITY
The video quality on ImLive's gay section leaves something to be desired. While there are models streaming in HD, the site has not made it the standard. This is a major drawback for a cam site in today's market, where 1080p should be the minimum standard for high-quality video feeds. Unfortunately, there is no way to filter by HD standard or adjust the video quality within a given room.
However, despite this issue, the site has many redeeming qualities that make it worth considering. The website design is sleek and user-friendly, and the mobile configuration is well done. Additionally, the multi-player options are excellent, and the customer appreciation program is impressive.
Overall, ImLive's video quality falls short of expectations, but it's not a deal-breaker. While they certainly need to improve in this area, the site still offers a great selection of models and many features that make it a fun and enjoyable experience. With the potential for upgrades in the future, it's definitely worth keeping an eye on.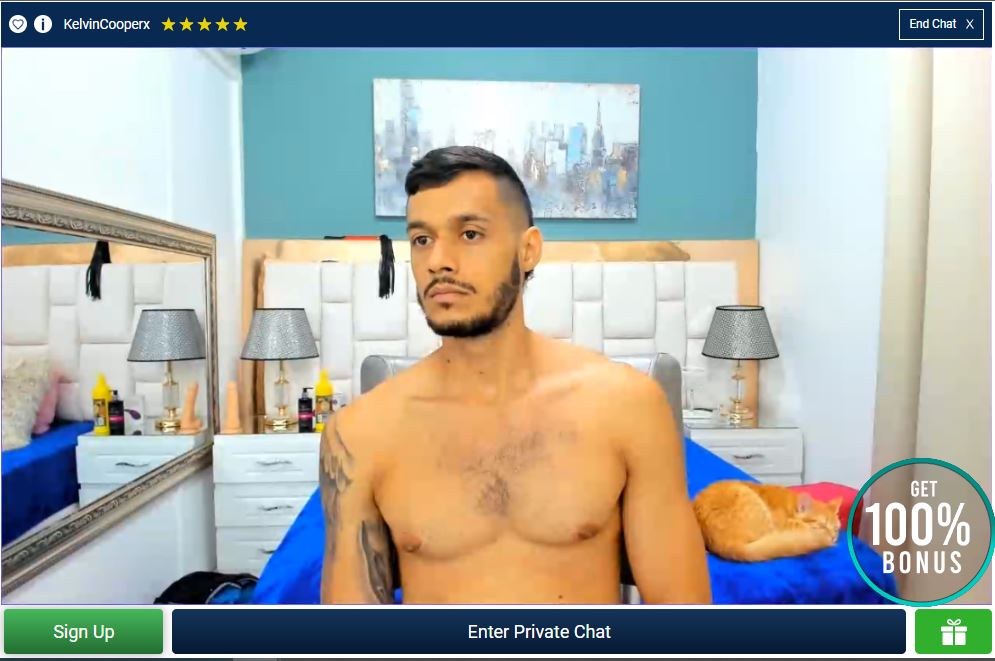 The Pros & Cons
Pros
✔ A diverse group of males to choose from. Examples are College Boys, Twinks, and Jocks.
✔ Strong camera feeds across the site, with the models broadcasting largely in high definition (some in HD)
✔ Viewing options in the main gallery
✔ Private chat is free and includes c2c and sound.
✔ There are about 4500 male models registered, about 40 males at most hours, and 500+ films of spirited hunks and studs. Intros are free for members
✔ Advanced Search, which provides important filters: To name a few, there's price, ratings, and the Kinks.
✔ Client service is available 24 hours a day, 7 days a week via email, phone, or live chat for technical and general questions.
Cons
✖ Limited high-quality streaming on ImLive Some guys still utilize obsolete camera gear, so their visuals aren't as clear as they could be.
✖ The majority of open chat is bland, with little nuance.
✖ To become a VIP, you must spend a large sum of money.
Conclusion
ImLive is a premium webcam site that offers a diverse selection of male models and a range of features that enhance the user experience. While the site's video quality could be improved, it still provides a fun and enjoyable experience for users. With features such as multi-viewer options, candy shows, and a rewards program, ImLive caters to a variety of preferences and budgets. The site's commitment to diversity in its models is a definite plus, and its user-friendly design makes it easy to navigate and find what you're looking for. Overall, ImLive is definitely worth considering for anyone looking for a fun and entertaining webcam experience.
---
Imlive Gay Reviews
We don't have any reviews yet. Please share your experiences with other visitors and write a review about Imlive Gay.