Not your typical website, Jerkmate.com. In only a few seconds, it enables you to quickly make new friends or jerkmates. What is your method? This comprehensive analysis will demonstrate all facets of its operation and assist you in learning more about the key advantages of Jerk Mate. Read on to learn more.
Jerkmate Pros
Most rooms feature excellent HD quality
Thousands of models from different countries
Round-the-clock client service
Model's live-streaming schedules are listed on their profiles
Nudity in free chat
Jerkmate Cons
Registering as a member is not possible unless a trusted payment method is provided
Prices for exclusive shows can be quite high
To master the intricate UI features, there is a learning curve
There may be occasions when your preferred model is unavailable for long time
---
Jerkmate review 2023
To access more of Jerkmate's features, you must create an account if you're a new user. To find a random jerkmate, you can try the search options and watch some introductory cam previews. When you first visit the website, you'll be asked four critical questions about the person you're looking for there. Give details about their physical type, hair color, gender, and ethnicity. After a brief delay, you'll receive your first random companion before your webcam. You can also start a conversation with them by turning on your camera and microphone.
If you don't like someone, scroll down to the complete user base and browse several profiles there instead. You may find a selection of popular genres and hot webcam models below the randomizer. To discover the ideal partner for an online sex chat or kinky activities, select a partner from this list or browse the major models' feed.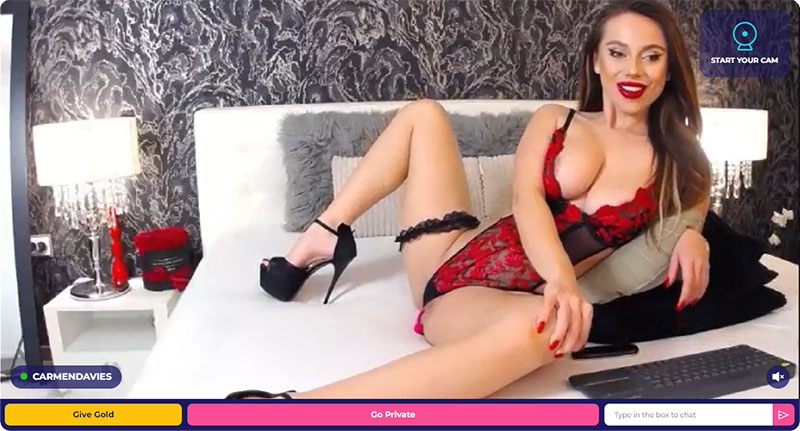 The Models
Jerkmate.com has many private shows, random chats, and new hot nude pals. Not only will you discover ladies and guys here, but also couples (straight, gay, or lesbian) and trannies. All of them are worth your time, and each one is different and can show you something new, like sexy roleplay, dirty dances, or just fingering tricks that will drive you crazy. Read on to learn more about why you should observe and learn about these model kinds.
The Girls
With more than 2,000 ladies, the word "variety" doesn't seem to cover it because so many categories and subcategories aren't named but are easy to find. You can locate ebony models, but you can also find ebony from specific parts of the world that speak a specific language by picking the Ebony category on the left and adding attributes from the top. These females are true exhibitionists, and they love to show off. Thus acquiring too specific fetishes is simple once you chat with them in their free rooms. However, you must ensure that the pricing is correct, as you will be charged as you go.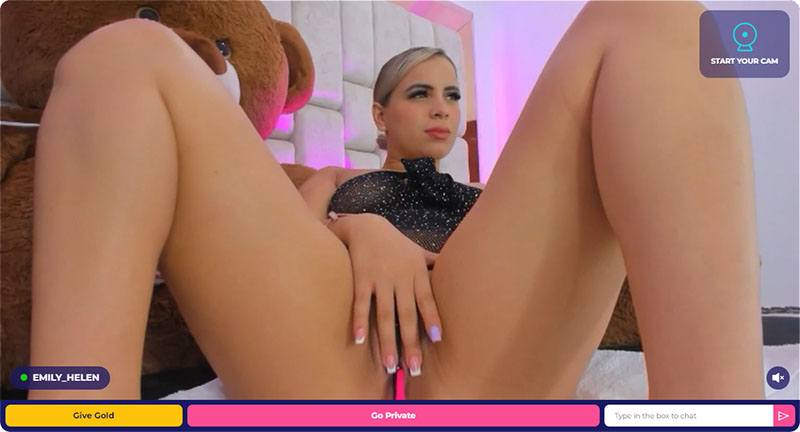 The Guys
You can find around 200 guys on Jerkmate, and they are both attractive and well-trained. They have something to show you! They would rather talk to gorgeous girls, get horny with a cute lesbian or straight couple, or meet new guys for a quick online sex chat. Guys are fantastic at dirty language, anal plays, and doing nefarious things to their partners. Perhaps they have a gay partner? Try something new with the guys, such as jerking off simultaneously, watching porn together, or anything else; it's all just for fun. Remember to switch on your camera to get the most out of this connection and get to know each other better!
The Trans
Trannies are another popular option at Jerkmate. You can quickly locate around 150 fully or partially transferred folks that will astound you with their abilities. Jerking off while boob-playing? Or how about witnessing these trans couples have a good time with their sexy third friend? They're the most innovative, twisted, and exciting people on the planet, so don't miss the opportunity to contact them. Trannies will come up with some of the most radical but fascinating activities if you ask them for something out of the ordinary.
The Couples
Depending on your interests, you can choose the Couples category from either the Girls or Guys primary categories at the top. If you choose the female models, most couples - approximately 100 - will be straight couples, with a few lesbians. If you choose the Guy area, most couples (usually around 10) will be male gay. It's an ideal location because they can immediately start talking to the people they like and get down to some filthy business. You can also join some homosexual couples and sample this new live sex experience if you're looking for a gay trio. This is something you'll remember for a long time! If you only want to see female pairings, head to the Girls area and then the Lesbian category, which will only show girl-on-girl activity.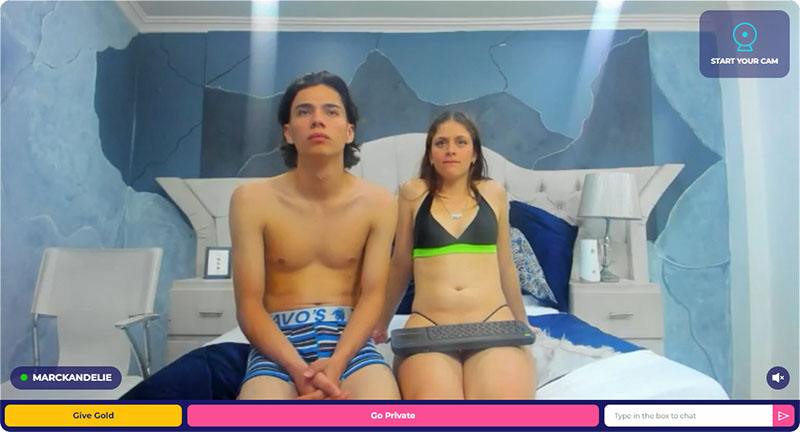 Jerkmate Feature Highlights
Extensive Search Filters
Jerkmate offers a variety of cam categories to suit your preferences. Asian, BBW, and BDSM to facial, lesbian, and so on—basically all porn categories. You can also use filters to narrow down your search. Body type, ethnicity, cup size, and hair color are available options. Whatever your fetishes are, you will almost certainly find them here.
Media
This unique feature enables you to see:
Video Store
You can view exclusive videos that are available for purchase.
My Media Collection
Videos you've liked and saved.
Discount and Credits for Block Sessions
Block sessions are eligible for discounts and credits. Block sessions allow you to pay in advance for a set period of time at a reduced per-minute fee. At their discretion, performers may offer some or all of these block alternatives.
Your private performance will start immediately if the performer agrees to perform within a time block session.
If the program lasts longer than the quantity you purchased, you will be charged at the discounted per-minute cost.
Other interesting aspects include:
• Chat Box - Premium users can utilize the chat box to send messages.
• Share - For a more enjoyable dating experience, share your social media profiles with other users.
• Activity Feed - This is where you can see all of your site actions. You can see who you have watched, messaged, or favored.
• Become a Model - In Jerkmate, you may become a model and begin broadcasting obscene live videos. A computer, webcam, high-speed internet connection, profile image, proof of age and identification, and willingness to share your profile information with the public are required to become a model in Jerkmate.
• Tip Models - You can tip models you like by handing them gold money. Gold coins are equivalent to actual money. Look at the prices here.
• My Favorites - If you like a model and want to watch her love videos in the future, you may save her to your favorites list for free.
• Gold Shows - A Gold Show is a one-of-a-kind group chat experience in which multiple members join in to watch a cam model do naughty things.
• Jerkmate TV - Get in on the action and let the craziest adult and cam models push your pleasure to new heights live on camera! Jerkmate offers you a one-of-a-kind live cam experience, including exclusive shows with today's top models. Each show has a unique theme to liven up your weekend and make your night unforgettable.
• Contests - The website hosts a variety of contests, such as costume parties and top ten lists. Models compete in these competitions and get prizes if they win. Viewers, on the other hand, can cast votes for the winning models by receiving gold coins.
• Hide Chat - When watching live shows, you can hide your public chats from other viewers.
• Spin The Wheel - The "Spin the Wheel" game requires you to pay Gold to spin the roulette wheel and watch the model do whatever XXX item it falls on.
• Fan Club - Fan Clubs are monthly subscriptions to certain models, each with their own set of advantages. Join your favorite models' fan clubs, and you'll get a special icon next to your name, a 10% discount on all private and exclusive shows, plus a selection of curated videos from the model's video shop.
• Daily Spending Restriction - Each user has a daily spending limit that can be adjusted. When the period's specified limit is reached, the chat you're in will close, and you won't be able to enter any paid services until the period resets. In your profile settings, you can increase the spending limit.
• SMS and Browser Notifications - Enabling messages allows you to receive notifications about the model's activity and vital site information. You may enable notifications for every model from their profile page and select discreet hours via settings.
• Rewards - Rewards is a program that rewards active users like you! There are ten different degrees of reward. Your current reward level is determined by the number of days you've been active on the site, which means you've participated in at least one paid chat session lasting two minutes or more. Weekly credits are awarded based on your processed purchases. Credits will be added automatically to subsequent eligible purchases.
• Pornstars - This feature is akin to a pornstar catalog in that you can examine their images, watch their steamy movies, and read their life tales. • Live Vibe - Turn on your Live Vibe to indicate that you want to mingle during live events and chats.
• Font Size - You may customize your font size during live chats with models.
• Sex Games - This novel porn game blends the pleasure of interactive sex cams with the industry's most popular porn actors. It's similar to a spicier version of live adult conversations. It's entertaining, seductive, and simple to play.
• Private Chats and Exclusive Chats - Private Chat: If you want maximum closeness and enjoyment with your favorite cam girl or cam guy, you can request a private chat session during a paid cam session. Exclusive Chat: A private show is akin to exclusive chat. You can start an exclusive chat with your favorite cam model, and no other members will be able to join.
• Spin The Wheel - You pay Gold to spin the roulette wheel and watch the model engage in sexual acts in real-time.
• Sex Cams - Watch free live sex cam models and engage in adult sex chats with sexy and nude ladies, guys, trans, and couples.


Registration
You've seen the site's fantastic features and a few of the girls, and you're ready to get to the meat of it all. Excellent. All you have to do is click the pink Create My Account icon on the upper right to get started.
As a guest with a free account, you can view all the models available, participate in the fun in the free open chat rooms, and view the models' profiles and images. You must be a registered/premium member to take things to the next level or even check how much a particular porn princess costs for a one-on-one cam chat.
Select the Premium Upgrade button and enter your payment card or PayPal account information. You are not required to purchase but must set up a financial payment system to finish the sign-up procedure.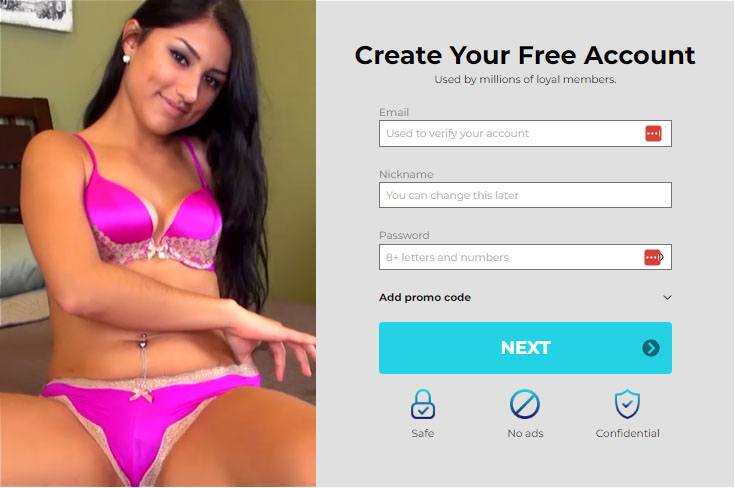 Chat Options & Prices
All open live rooms are the nicest kind of nastiness. Since nudity is the focus on JerkMate, finding a room with a dressed model will be difficult. A nice freemium feature that most premium websites like this don't offer is that there doesn't seem to be a time limit.
Only after you've registered your payment method will you see this option. Simply click the sizable blue Go Private icon under her live stream to begin a private show adventure. But now is the time to sign up if you aren't already a member. You won't even see the show's prices until you've finished the registration process. A Private Chat differs from an Exclusive Chat session in that other people may join the show. Private Chats typically cost roughly $2.70, but if you look hard enough, you might find some newer performers who start off at just $1.00 each minute.
Similar to private, except that only you and your woman can participate in the session. Prices for this are typically more expensive than those for a private chat. If you wish to prevent anyone else from interrupting your sex session, your sexy girl will occasionally charge an additional dollar or even twice (or more) the amount.
These are located in the upper left corner above the other sections and categories. Alternatively, if a girl's photo has a Gold Show sticker on it, she is either hosting or getting ready for a show. There may be some intense frontal demonstrations to enjoy if she's in preparation mode. If a live feed appears when you hover over her photo, she is likely getting ready to start a show and will probably soon be naughty and naked.
The girls have a predetermined amount of time (often 10 minutes) to reach their Gold goal. A price was set for a timed performance. The play begins, and the virtual curtain rises if she sells enough tickets to support her goal and bring in enough horny members. You won't be charged for the ticket you bought if she doesn't, and the performance is canceled.
Payment methods
Unlike practically all other top live sex cam services, JerkMate's payment system does not need you to buy site credits or tokens in advance. Pay-as-you-go is the method used (similar to Streamate). At most other sites, you must first stock up on on-site currency (credits/tokens) and then return to replenish your supplies after they run out. Even though you monitor your spending, there's nothing more annoying than running out of credits or tokens in the middle of a heated private performance.
You only pay at JerkMate for your time in Gold Shows, paid chat sessions, or any tips you give your favorite models in their chat rooms. The website even sets a daily spending cap to ensure you won't go overboard. The chat you are now in will close once you have used up your cap, and you won't be allowed to start another one until the 24-hour window has passed. You can raise your daily cap by contacting the website and asking for a higher limit.
Credit Card - Visa, MasterCard, Discover, American Express, Diner's Club, JCB, and Maestro
PayPal - By Epoch
Prepaid Card - On the top right, choose Premium Upgrade; next, select the credit card option. Then, enter your prepaid card information as you would for a conventional card. By selecting the Daily Spending Limit option under My Account, you may also choose a daily cap.
On the other hand, you can't enter the world of meat-beating with a friend if you want to pay through cryptocurrency or gift cards. Sorry crypto guys!
Mobile Experience
Jerkmate.com doesn't have a mobile app, but it does have a convenient and slick mobile version that is accessible to all smartphone users. You may access all of your favorite models, watch their shows, and engage in chat as long as you have an internet connection. Just remember to check your Gold balance and maintain a steady connection. But don't worry, Jerkmate will cease billing if the connection goes down so that you won't lose a lot of money.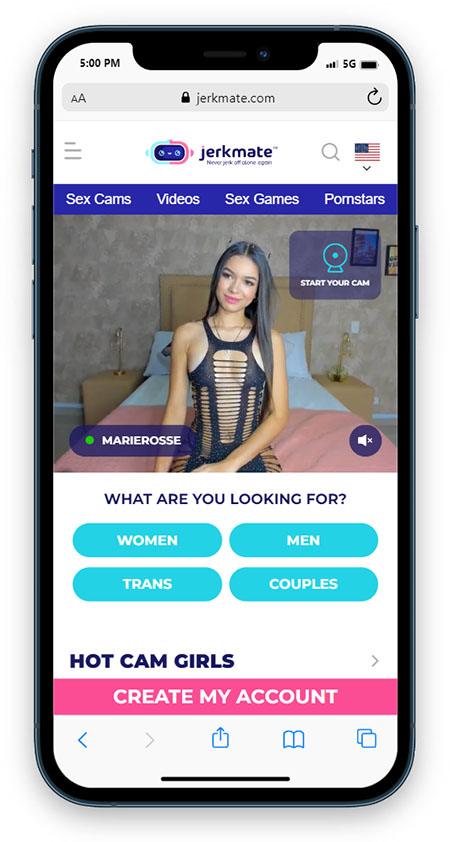 Video Quality
There were no performers with cameras lower than 720p, and most offer full 1080p HD coupled with a well-kept chat room, so the stream quality was as promised. This is the very minimum standard for the industry in the modern era of online porn, but that's okay for a cam site. Almost all streams had crisp, clear audio free of lagging or other distracting quality issues, and the audio quality was just as good.
The Pros & Cons
PROS
✔ Most rooms feature excellent HD quality
✔ Thousands of models from different countries
✔ Round-the-clock client service
✔ Model's live-streaming schedules are listed on their profiles
✔ Nudity in free chat
CONS
✖ Registering as a member is not possible unless a trusted payment method is provided
✖ Prices for exclusive shows can be quite high
✖ To master the intricate UI features, there is a learning curve
✖ There may be occasions when your preferred model is unavailable for long time
Conclusion
In conclusion, Jerkmate is an innovative and unique cam site that offers a personalized and interactive adult entertainment experience. The site's AI-driven matching system allows users to easily find and connect with performers who match their preferences and interests. It's high-quality streaming and user-friendly interface enhance the overall experience. Although a paid subscription is required for access to premium features, the site offers a variety of affordable packages to suit different budgets and preferences. Moreover, Jerkmate is committed to user privacy and security, making it a safe and reliable choice for those seeking a more engaging and personalized cam site experience. Overall, Jerkmate is a great option for anyone looking to explore the world of online adult entertainment.
---
Jerkmate Reviews