Webcam models of all ages can be found in plenty at the ImLive "vineyard." More like a robust and rich Fleur Petrus, the sensation provided by a mature lady is generally much more satisfying. In this ImLive adult review, we paid special attention to the older girls that offer free chats and live private shows. We also list the costs involved and emphasize the premium features that are only accessible to members. Although ImLive is an older site, it still has many attractive features, such as a large number of amateur milfs, cheating housewives, cougars, and wild grandmothers available for live video chat.
Imlive mature Pros
Cheap private chats
Free C2C in privates
Discount Clubs
Live chat support
Imlive mature Cons
Not all webcam rooms broadcast in high definition, only about half of them do
Each mature model's specific broadcasting rate is not displayed
---
Experience the Ultimate Pleasure with ImLive Mature: A Review of the Hottest Older Women on Cam!
Experienced women, as predicted, provide a significantly more comprehensive webcam show experience. ImLive's mature chat hosts appeared to have all the proper 'on-camera' cues and motions to back us up. This veteran service has been a favorite among fans for cheap video chat since the early 2000s, and it is still as competitive today. Aside from live events, this one has a huge database of recorded media, competitions, freebies, and features ranging from basic to premium - and it works on both a PC and a mobile phone.
ImLive is a genuine premium service, which implies that after-hours action is limited to paid one-on-one performances.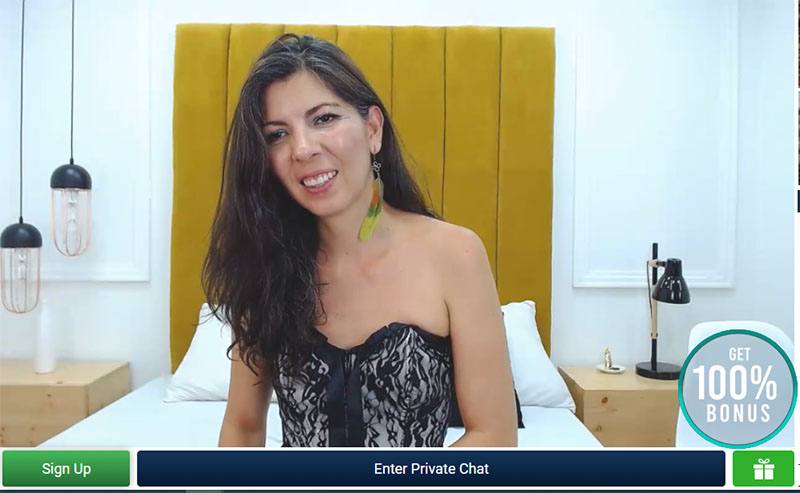 Imlive Registration
Basic registration is free; all you need to set up an account is an email address, a username, and a password.
ImLive Credits allow account holders to get the most out of their time on this amazing service. You can use credits to access private performances, manage the host's stimulation toy (if she has one), and offer virtual presents or gratuity tips. When your account is completely loaded, you become more than a spectator at ImLive; you become a valued player with full site access.
Moving Ahead
You have instant access to Favorites Lists (saved lists of your best performing mature chat hosts); saved media (recorded shows & videos); your member's profile, if you elect to complete one; additional ImLive features; current promotional offers; and more, starting from the Member Page (the default load page).
ImLive's veteran girls are organized into a special category for older women, which can be found under Filters > Age > Mature. With ImLive's Advanced features, you can fine-tune your searches even further, utilizing useful search filters like Price & Rating, for example.
This webcam site stands out for various reasons, including the ability to customize the main browsing gallery to your preferences. List View (Classic), Tile View (Form), and Gallery View are the three primary browsing modes available (Modern). In list view, you get a decent-sized model thumbnail, as well as a brief introduction to the host and a link to her profile page. Short room previews are available in all three browsing modes, which is another unique feature on ImLive.
Free Video Chat rooms have available senior chat hosts, whereas Live Sex Video Chat rooms have cougars and grannies who have already committed to private shows.
Inspect Older Ladies In Open Shows For Free Mature Video Chat
Choose any attractive lady for free chat, and the first thing that catches your eye (when you enter her room) is the video playback window, which is rather large. The image can be turned to full screen by clicking on the screen icon (bottom left of the video), which also serves as the volume control. The box on the right side of the video is used for messaging; this is a usual configuration for webcam talking.
We discovered that older girls were easy to talk to and enjoyed engaging in friendly/frisky banter with other users in their open rooms. Experienced women give as good as they get, and ImLive's adult hosts can certainly put on open performances with plenty of teasing. As a true premium site, though, you'll only be able to see these seasoned models totally undressed in private chat.
When you select to go private, you'll first get a popup window that validates the pricing and provides promotional deals (if applicable). Mature hosts have control over their show prices and availability status.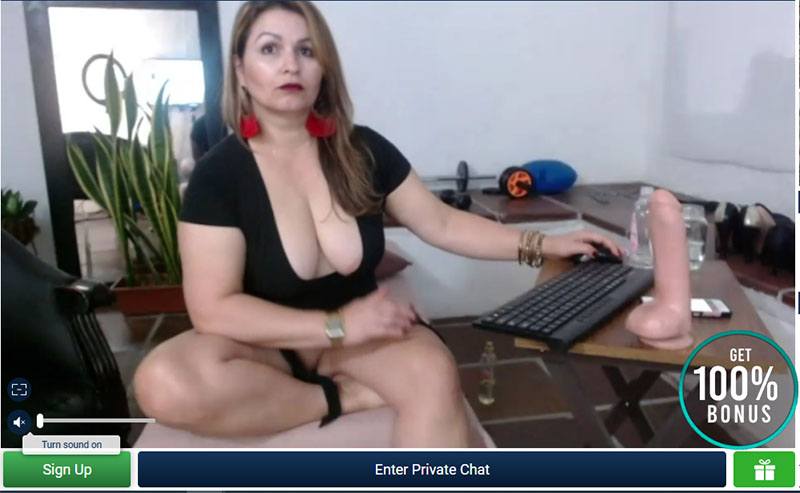 Private Video Chat With Live Mature Webcam Shows
All paid private sessions at ImLive include c2c and sound at no extra charge; even better, the first 20 seconds are free! ImLive broadcasts high-definition (HD) camera feeds from select rooms, which can be viewed on a PC or a mobile phone, and you can even access cam2cam from your mobile device. However, there are still a lot of rooms with poor streaming quality, which is why the prices are so low.
The type of the show in a private encounter is up to you and the adult host to determine. Whether you want to play the boss and give the model hints and direction or whether you want to be more passive and let the woman take control, these are details that the two of you should hash out together. Older women have a lot of tricks up their sleeves, and there's not much you can ask them in private that they haven't already heard or done. If we could give you one piece of advice (which applies to all models), it would be nice to meet your demands.
When you consider that c2c and sound are included and that (in general) per-minute charges are minimal, ImLive becomes an obvious choice for low-cost video chat with older ladies. It rightfully merits its place among our top services for video chat on a modest budget.
Features For Imlive Users
This advanced site provides users with a variety of features (some of which are unique) and additional perks for members who purchase and use ImLive Credits.
Discount Clubs – a handful of ImLive's hosts have paid fan clubs, where members may participate in live private performances with their most seasoned models at even lower prices. Discount Clubs use individual registrations, and hosts are free to determine their monthly fees.
Monthly Video Contests - filmed shows with mature women daily; these films are available to premium members for free. The videos are mostly themed, although they are very action-packed. Movies are sorted by popularity based on member votes.
Celebrity Shows are monthly special events with the site's most dedicated and well-known presenters in exclusive shows open only to ImLive paying subscribers. Watch the most recent program (as well as previous celebrity shows) for free.
Multi-viewer is an innovative approach to looking for models and is a unique ImLive feature that lets you view six cameras simultaneously. Don't care for the women on display? Click (or touch) the 'blue arrow' button, and six additional chat hosts will appear.
Fulfill Your Fantasy - another exclusive ImLive function in which you submit your fantasy, including the details of the show, as well as the type of model you're searching for, and relevant hosts with the requisite talents and the proper type of looks, come to visit you.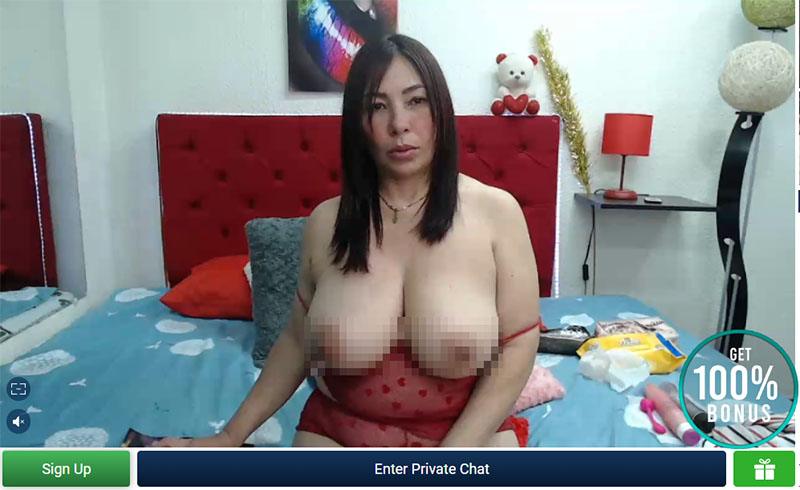 Pros and Cons
PROS
✔ Standard View is a huge video feed that can be adjusted to Supersize View.
✔ The gallery view can be changed. Look for older hosts in the manner that best suits you.
✔ Members can monitor six webcams at once with MultiView.
✔ Advanced Search – includes pertinent filters such as Ratings, Kinks, and Pricing.
✔ Mature cam ladies were simple to talk to and seemed engaged in what they were doing.
✔ One of the most rewarding customer loyalty programs in the industry
✔ Thousands of experienced models have registered (over 76 online at the time of this ImLive mature review)
✔ Excellent customer service is available by phone or email around the clock.
CONS
✖ Even though it's obvious that certain rooms play in 720p, HD cams aren't marked.
✖ Because of the huge video screen, some mature video chats appeared blurry at times (default)
✖ The customer loyalty program offers value, but getting to the top takes a long time.
Conclusion
ImLive is a live chat site with a reputation for cheap shows that appear to be proving themselves regularly. Unlike other subscription sites, here, c2c and sound are included with private chats; these two premium features were enough to convince us to sign up. You can also get free Credits after your first purchase and work your way up to VIP status to make things even cheaper. Regarding video chats with senior hosts, ImLive's club of mature models is buzzing with activity. It will undoubtedly appeal to anyone looking for great live shows featuring amateur girls in their prime.
That said, it is an excellent site that should be viewed and visited as often as possible. So don't think you have to take our word for it. Come in and check out the live mature cams for yourself, and let your intuition guide you.
---
Imlive mature Reviews
We don't have any reviews yet. Please share your experiences with other visitors and write a review about Imlive mature.