XloveCam has a lot to offer, but it won't appeal to all users. Mainly, XloveCam is a great site for you if you are looking for cheap video chat rooms with stunning European women. XloveCam has been around since 2006. They've undergone a lot of changes, but the basic layout remains the same. Join us, as we explore XloveCam and share the valuable insights we have collected about the site over the years. The site might not have as many live amateur chat rooms as other sites, but the girls over here speak more languages on average.
Xlovecam Pros
European models
Cheap private chats
Good HD streaming
Nice fetish selection
Xlovecam Cons
Limited English chat
Tame free chat
---
Xlovecam review 2023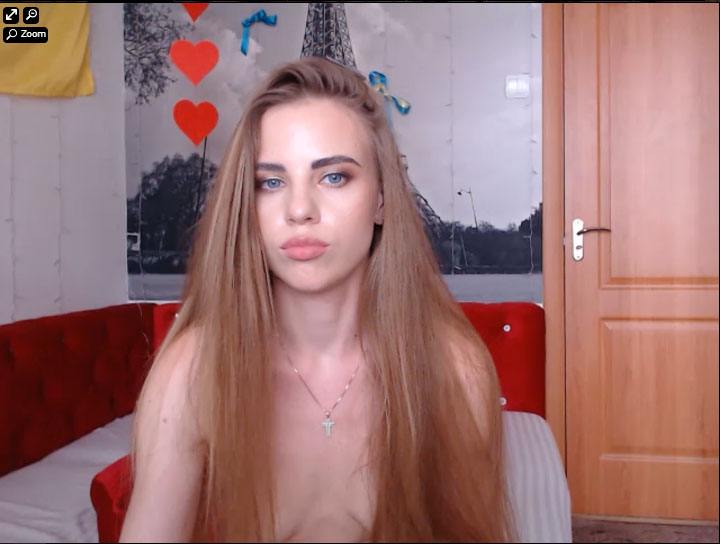 The focus on stunning European cam models distinguishes XLoveCam. There are lovely ladies from every continent, but if you're looking for a cam partner with a Euro flavor, this is without a doubt a must-visit location.
While the site claims to have 100,000 registered models, just about 1% of them are visible online. There are usually approximately 600 videos streaming at any moment, but that's more than enough to choose from. In fact, narrowing down the options to just a few will be your first challenge. I claim it's impossible!
CAM MODELS

XloveCam.com is known for its representation of Europe, with performers speaking English, German, Spanish, French, Dutch, Italian, and Portuguese. The average number of models online is roughly 400-500. However, specific sites, such as Chaturbate, have more than four times that.
At any given time, XloveCam has around 400 cam girls active. They rotate throughout the day, so check back frequently to view new girls. The bulk of their young ladies is bilingual. Along with their original tongue, most of them are fluent in English. There aren't many webcam models who don't understand what you're saying.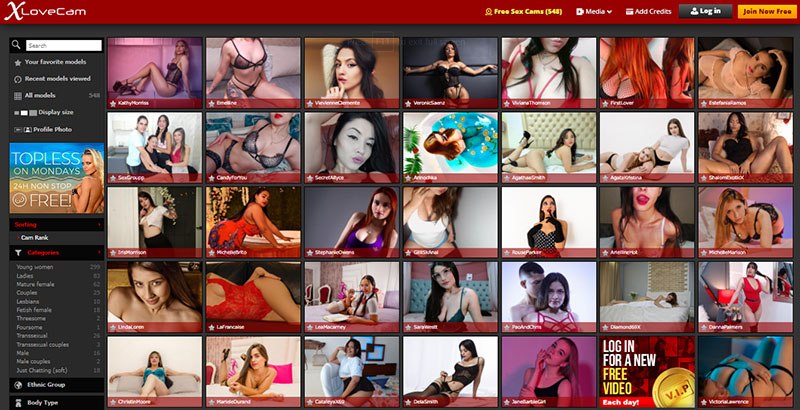 XloveCam's lovely, sexy models can't wait to meet, speak with, and show off for you in their live amateur chat rooms. XloveCam.com is all about a selection of attractive European cam girls.
XLOVECAM FEATURE HIGHLIGHTS
You'll see a small indicator on the bottom right of the live feed showing a square overlaid on another square while hovering over the photos. By selecting this, the room will open in its own window, eliminating the need to go through the irritating shuffle ritual that most websites require when returning to a room. Also, if the girl has gone away from the camera at that particular moment, you'll be able to tell when she returns.
If a small red square appears on the right bottom of the static photo, it signifies the girl is in a private performance and has locked her room door. If you see this, leave or return at a later time.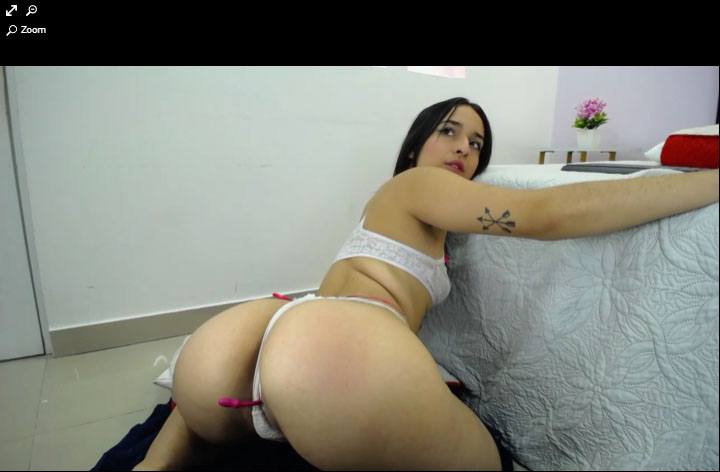 At XLoveCam.com, get up close and personal with a cam model.
This information is valuable, but there's one more trick that will help you obtain even more X-rated action without spending a dime. Monday is the key to unlocking this mystery... Every Monday, the site throws a topless sextravaganza, where the majority of models chat, party, and pose in their open rooms from 2 a.m. (New York time) for 24 hours (well from the waist up)
Other highlights include:
The website is accessible in 27 different languages.
When you sign up, you'll get a FREE XXX video of your choosing.
Some models have interactive sex toys that can be turned on and off remotely.
Many models have a timetable of when they'll be available online, so plan your visit appropriately.
Every area has its own star rating system that members may utilize to identify models quickly.
A large number of European cam girls are available.
Mature Females, Lesbians, Couples, Threesomes, Foursomes, and Fetish females are just a few of the categories where models can be found.
You may use user ratings to identify more popular webcam models.
Every cam girl's bio page also has a comment section.
An Xclusive Show costs 30-50% more and stops other people from entering your private show as participants or spies.
Private chats are available on Cam2Cam, whether on your PC or on your mobile phone.
Webcam models post clips, and customers can pay to watch or buy access to a specific cam girl's videos.
Everyone is welcome to use the free chat rooms, which are available for an endless amount of time.
You can keep track of hosts whose company you've enjoyed and would like to meet again using a simple Favorites list.
Users can send private messages to any model, allowing them to communicate with hosts who are not online.
Models' schedules are available, however, keep in mind that not all of them care to fill them out.
Emoticons are available in both free and premium chat rooms.
Users can gift models Love, which is equivalent to a virtual kiss.
On both free and paid chat rooms, users can give models a bonus.
Registration on XloveCam
You only need a valid email address to join XLoveCam, which is free and comes with incentives and perks that make the quick, free, and simple signup process well worth your time. It's a completely free, fast, and easy procedure. You pick a username, create a password, and enter your email address, and you're set to start perving on some continental babes.
After you've created your own United Nations of sex stars by favoring those pussy providers who make your insides soft and your outsides hard, you may start creating your own United Nations of sex stars. Although you are not required to validate your email, the site will send you a link to confirm your address. You'll get a FREE VIP XXX film from one of the thousands of live pornographers if you do this.
A word of advice: pick your X-rated video carefully. Some are one minute long, while others are ten minutes long.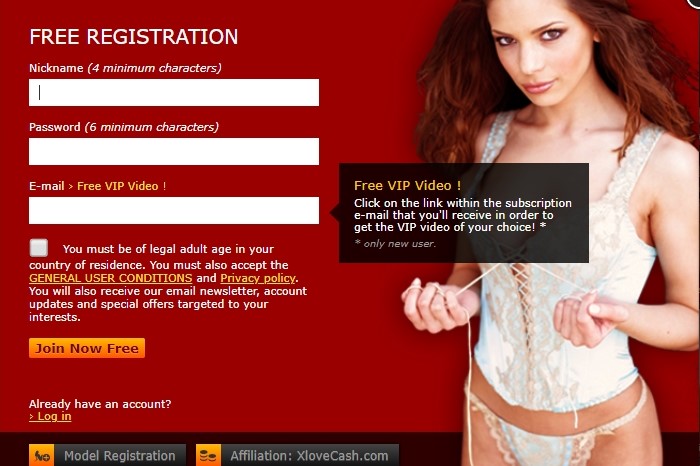 You will receive a free VIP video (a recorded video of a private session of your choice) worth 15 USD if you sign up and validate your email.
Chat Options
There are free amateur chat rooms and premium amateur chat rooms on XloveCam. The free video chat rooms, unlike other premium sex cam sites, aren't just for going private. For requests, you can actually tip. In the free chat, nudity is permitted, so what you see is determined by how much you spend and how charming you are.
Free Video Chat

The free video chat is available to anyone that goes onto XloveCam. Unregistered users have a one minute time limit per given room. Registering with an account will give you unlimited free chat time.

In free, live cam chat, you'll find sexy amateur cam girls performing for tips. Lovense toys are super popular on XloveCam. The vast majority of models use one.

After you have purchased credits, you will be able to invite models into private chat shows.

Private Video Chat

The thrill can really go up in private chat.

Although it is disabled by default, Cam 2 Cam is available in the private and exclusive conversation modes. You'll need to allow the option to turn on your webcam if you want to put on a show as well. This feature appears to be very popular among webcam girls.

Other users can pay to join as spectators in private chat (of the models, not your Cam 2 Cam video), but they won't be able to communicate with the performer. Spectators are given 20-second glimpses for every credit invested, which is a fraction of the cost of a private discussion.

Xclusive Video Chat

If you don't want other users to be able to see your private chat, you can choose 100% Xclusive Chat. All other individuals are barred from visiting the webcam model's chat room in Xclusive Chat.

You can also directly adjust the vibration speed, rotation speed, and direction of your chosen model's Lovense or OhMiBod toy. Whether or whether the model has the required toy will determine this option. You'll notice a dildo and gear icon at the bottom of their chat windows if she does.

All private chats for VIP users are instantly upgraded to 'Xclusive' chat.

SneakPeek

A SneakPeek is a cheap and pleasant approach to briefly looking behind the girl's virtual locked doors. For just under a dollar, you can have a 20-second sneak peek at someone else's private porn performance with the SneakPeak. If you're still on the fence about taking a model personally, SneakPeeks are a great way to see what they're like. They're obviously only available if the female is already a part of a Private Show.
Prices on XloveCam
All shows are paid for with XloveCam credits, which are available in three different bundles as seen in the image below. Depending on the bundle you choose, credits cost $0.83 to $0.85 per credit.

XloveCam.com's webcam models establish their own pricing for their private shows, with some as little as $1.20 per minute. Expect to pay $1.80 per minute on average for an average model. Newbie cam ladies are usually less expensive. However, more experienced beauties can cost up to $3.00 per minute. Even these 'high prices' are cheaper than 'normal chat fees' on other adult webcam services.
Exclusive chat might cost anything from 30% to 100% more than a private chat, and sometimes even more. You should pay for a V.I.P. subscription to your favorite model if you want exclusive chats all of the time. It will turn your private shows with her into a one-on-one conversation.
Depending on the payment processor you select, you will see varying costs. PayPal, for example, will charge you more.
The security of XloveCam.com's databases and your credit information is guaranteed. Paying with a credit card will get you the best price per credit in most areas.
PAYMENT OPTIONS
One dollar is equal to one site credit. The rates charged by each model are shown as a dollar amount per minute.
The following forms of payment are accepted on the website:
Visa
Mastercard
Diners CLub
Discover
JCB
Wire transfer
iDeal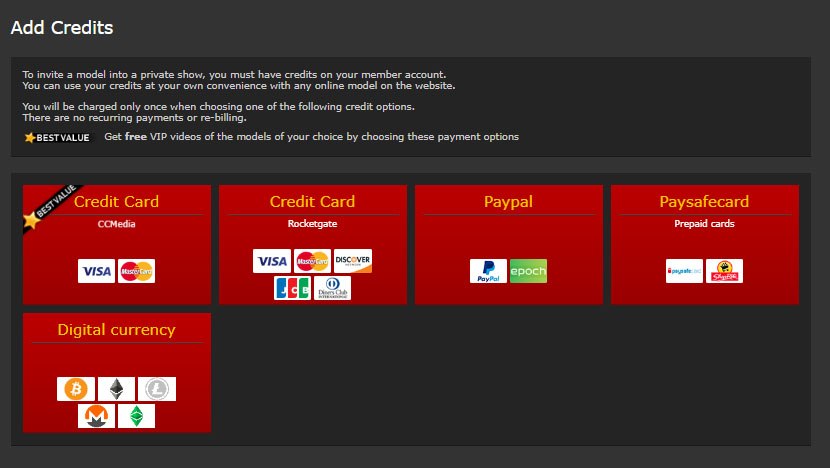 Customer Support
XloveCam.com offers excellent customer service, including a comprehensive FAQ area, email, live billing, and tech support. You can contact a member of the XloveCam team who can assist you with appropriate answers swiftly and effortlessly.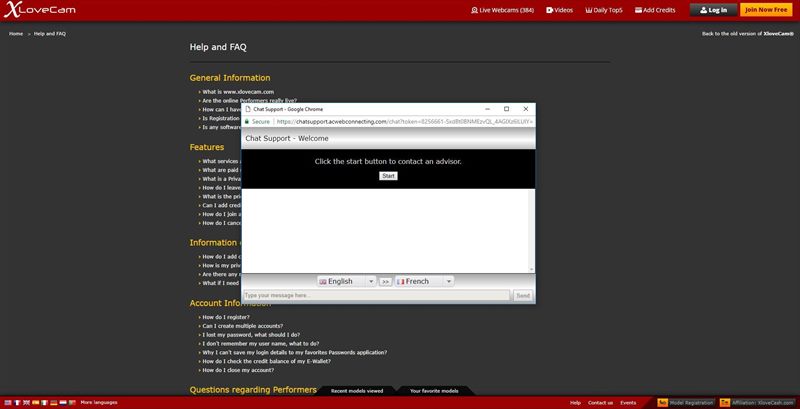 We've worked with the XloveCam crew on numerous occasions. They have always been a prompt, professional, and incredible pleasure to work with. In between our questions, their support personnel engaged us in a couple more casual discussions, demonstrating a lot more personality than you'd often encounter in a tech support centre.
Their support team is in-house rather than coming from an outsourced support centre, as is the case with many customer service interactions nowadays.
MEMBERSHIP BENEFITS
There is no such thing as a site-wide membership program. Some models have their own VIP program, which you may join to have unlimited access to their paid-for portfolio of photos and videos. The VIP membership for the models is based on a monthly recurring cost that can be canceled at any moment. Models may have anywhere from two to three videos posted to several hundred, and prices per month range from roughly $17 to $40. It's a very one-on-one situation.
XloveCam's Mobile Site
The mobile interface of XloveCam is extremely similar to the browser site in terms of feel and appearance, but it is much more polished and designed for mobile devices.
The search function is similar to that of a PC, although the rotation option appears to have been programmed incorrectly. In landscape mode, it shrinks the video and expands the chat window, whereas in portrait style, it looks much better.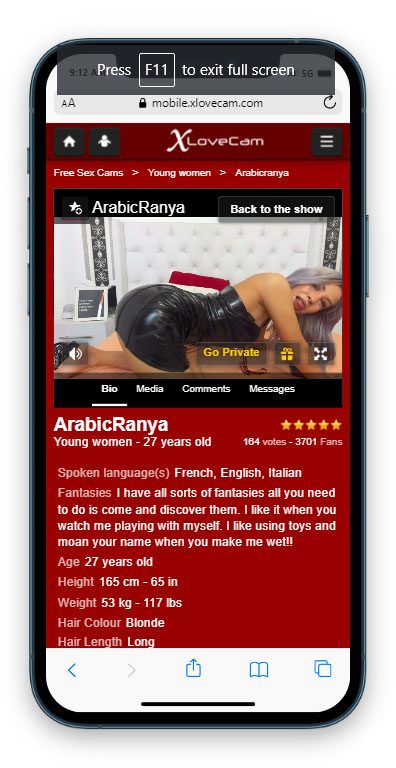 The video stream is more significant in a vertical configuration, and the conversation portion is presented much better.
The option to switch between performances by swiping left or right on your screen is a fantastic feature of the XloveCam mobile experience. It eliminates clunky or slow flipping between mobile tabs while browsing, waiting for each tab and video stream to load up completely.
The feeds swap and load quickly, just like the regular site, making viewing live amateur cams on mobile a breeze.
XloveCam is also one of the few sites that allow users to use the cam-to-cam capability while on the go.
Additional Media
XloveCam has a large amount of different media. The vast majority of models included will have a free, large gallery of sexy, entertaining photographs from private photo shoots that any user can browse at their leisure.
The video galleries held by the XloveCam.com models can only be accessed by interacting with another of XloveCam's semi-unique features, a V.I.P. program in which you register as a premium user for each particular webcam model, rather than for the site as a whole.
Each performer determines the price of a V.I.P. subscription, so you'll have to browse around. It's an excellent system, as it allows people to pay only for the content they want to see.
VIDEO QUALITY
The most popular European webcam shows broadcast in excellent video quality. I won't lie to you, filth fans: I enjoy viewing sex shows in high definition! Who doesn't like it? Although XLoveCam offers HD cam rooms, I was sceptical about their validity. Although several of the HD rooms I visited might easily pass for a 720 cam feed, very few of the HD rooms I saw felt like pure HD 1080.
Overall, the camera feeds were of excellent quality, and considering the chat rooms' default video chat screen size, I was pleased, and I assume that existing users are as well.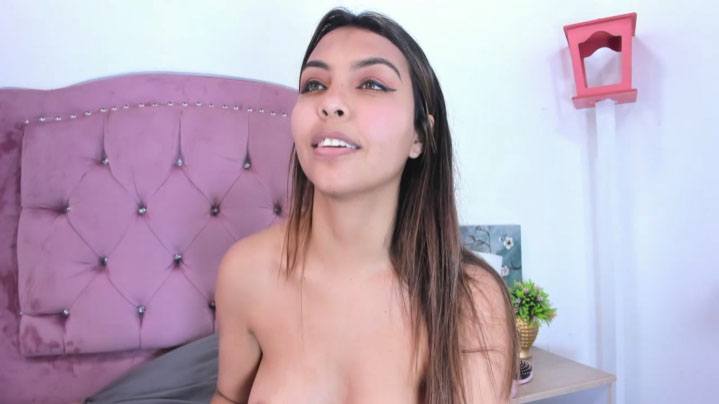 THE PROS & CONS
PROS
✔ Medium-sized model catalog with a respectable number of models online at any given time
✔ A large number of solo female performers and a good smattering of all other orientations and genders
✔ Standard cam site features are all present and work well
✔ Credit costs are easy to follow with transparency in real-world currency
✔ Show costs are generally low compared to many other major cam sites
✔ Membership is totally free, with no paid/subscription membership levels
CONS
✖ The cost of a private show varies considerably based on the model, features, and amount of time spent in a private chat.
✖ Because private show cost varies per model, models in more demand may charge far more than the average.
✖ VIP memberships are also set by the models on a per-model basis, which means that if you're a particularly active model, you can rapidly rack up a lot of extra subscription expenses.
✖ If you're looking for something other than solitary female performers, you won't find it on some of the other giant cam sites.
✖ Compared to other sites, there are extremely few fully explicit free shows (tip-based) — most are just topless teases to persuade you to pay for a private performance.
SUMMING IT ALL UP
XLoveCam has a leg up on the competition by being in the online webcam show business for a long time. Their technology is smooth, and their UI is simple to use. Although the model inventory is extensive, it does tilt strongly toward lone females compared to other prominent sites. But for many of us, that isn't an issue at all! Model profiles, photographs, movies, tipping, interactive toys, and other regular cam site features. We also appreciate that your credit balance is expressed and handled in real-world dollars. It makes tracking and managing your expenditure a lot easier and more transparent. Most significantly, the prices for private performances are incredibly reasonable here - far lower than the cost per minute in dollars on many other large cam sites. It may not be as well-known as MFC, Chaturbate, or LiveJasmin, but it's definitely worth trying. For less money, sexy girls, private shows? What's not to appreciate about that?
---
Xlovecam Reviews
We don't have any reviews yet. Please share your experiences with other visitors and write a review about Xlovecam.