Flirt4free Mature Pros
Great video quality
Free cam2cam and 2way audio in every private chat
Beautiful and experienced mature performers
Cheap when you know your way around it
Fantastic VIP program
C2C works on mobile
Flirt4free Mature Cons
Many older gals don't categorize themselves in the Mature category
Prices vary wildly between performers
Unhelpful search engine
---
Experience the Hottest Mature Performers on Flirt4free: A Comprehensive Review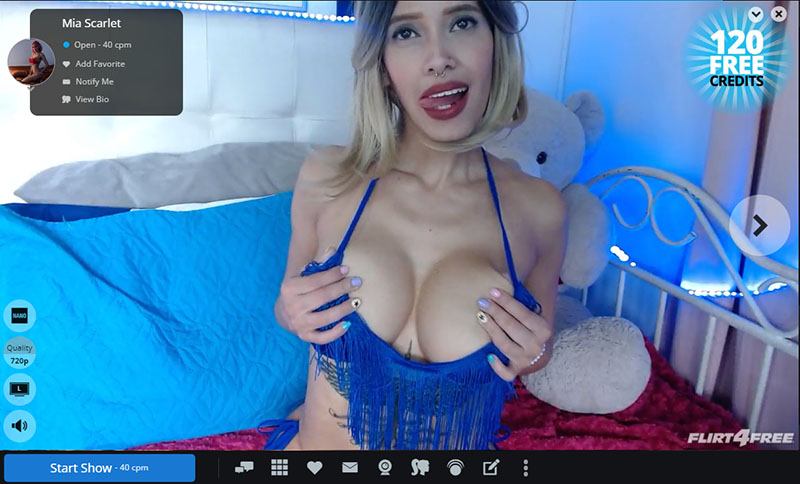 Everything is negotiable on Flirt4Free, which is one of its distinguishing qualities. Once you've created a free account, you may negotiate with any online lady via direct message. Of course, you'll need credits to pay her, but we'll talk more about that later. Even though the shows might be somewhat explicit, they are always classy, and the models are gorgeous.
The well-organized Flirt4Free website has clear divisions for almost any interest. You can access the entire website and the free live shows for nothing, but the more intense activity will set you back the money. By hovering your mouse over the icon, you may quickly observe what's going on in any given room. There are further features, direct texting, and each model's bio in its own area.
Although any aspiring live porn star can apply to join as a model, Flirt4Free does not accept just anyone; the shows have to please or they are out the door. Therefore, even though this site may be more expensive than others that are similar, the level of customer service is unmatched.
The mature Models
On Flirt4Free, the women, men, and everyone in between are elegant, sensuous, and quite close to ideal. Even the mature ones might easily pass for cover models. Even though you both know she will never have your children, these MILFs take the time to talk to you, engage, make you feel important, and get to know you. However, Flirt4Free is all about achieving your fantasies, and these models most certainly help you do that.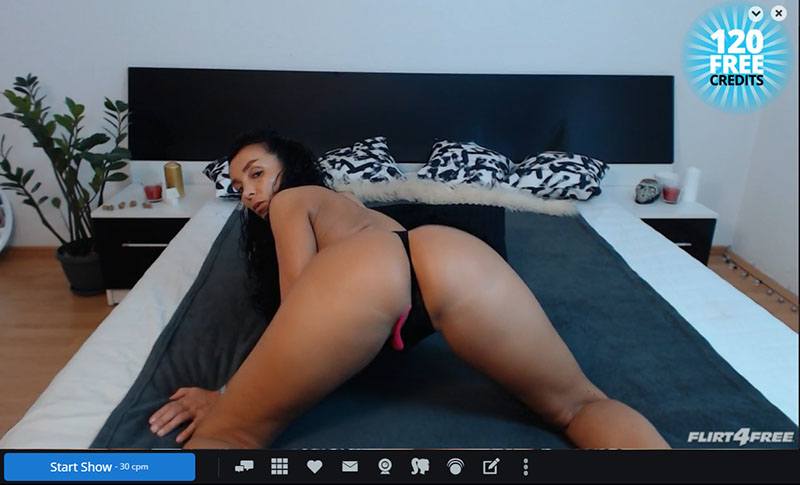 Over 500 cams are typically active at any given time across all categories. The smallest are MILF, Mature, and Cougar, with an average of 35 active users. I don't understand why because these mothers are having it on! These grandmothers are not the kind that bakes warm apple pies. Heck, I'd be thrilled if I could name one of these women my Granny. These captivating matrons are taut, abundant, and ooze with wisdom.
You can search the website using specific linguistic groups, ethnicities, and categories. You can view models in categories like the Top 20 Models, New Models, and Flirt of the Month in the Profiles area of the top navigation bar. There is a flag on the website in the top right corner. The numerous nations of the models who are now online are revealed by clicking on it. You can quickly see what's going on in any area by hovering your mouse over the live cam icon for that room.
Flirt4free Feature Highlights
Anyone can use the website because it is well-organized and self-explanatory. The top navigation bar has a useful categorizing tool called Room Type. You may view online users here using their services, such as Party Chat, Group Chat, and Premier Rooms. You may also order the models by highest and lowest price.
Numerous free live cam females are always available online and available to play and display. You can view any of them, but to engage with them in any manner, you must create an account. The top navigation bar on the homepage provides access to Flirt4Free's Fetish Community. Select Fetish, then Live Cam Girls. The forum is a lively and interesting place to discuss your freakiest fantasies with other like-minded fans, and this cool sister portal has all you need in terms of fetishes.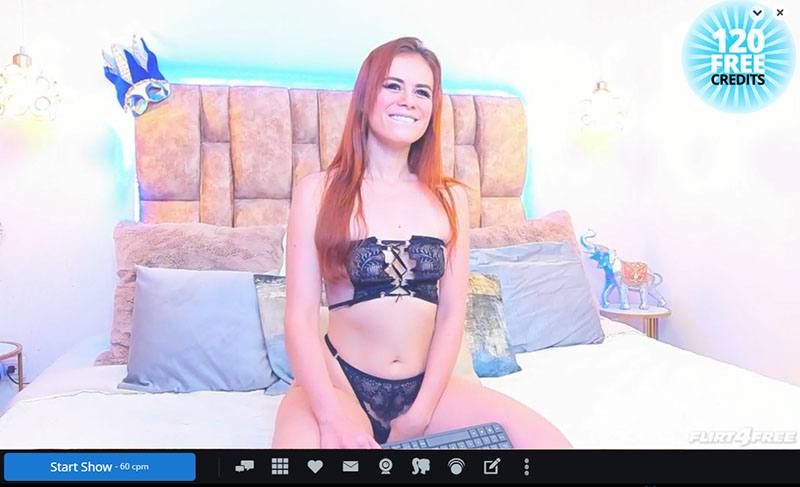 You can access the site's advanced search area by clicking on the magnifying glass in the search bar and pressing enter without actually typing anything into the search box. You can use this page to search for models based on their weight, bra size, body alterations (or "Body Mods"), and even pubic hair length.
Other features at Flirt4free mature include:
secure and well-run website
Cam2cam is offered without charge.
a vast array of models of all kinds
Tip-restricted areas (make a tip, make her sex object vibrate)
several categories and search options
Tip discreetly
24/7 online and telephone assistance
Your deepest desires will be satisfied here, so be sure to add her to your favorites list so you can be alerted when your favorite MILF cam girls are available.
Registration
You select a username, a password, and input a working email address. The website will then send you a confirmation email that contains a link you may use to check that the email address you entered is actually yours. Congratulations, you are now a Flirt4Free registered user.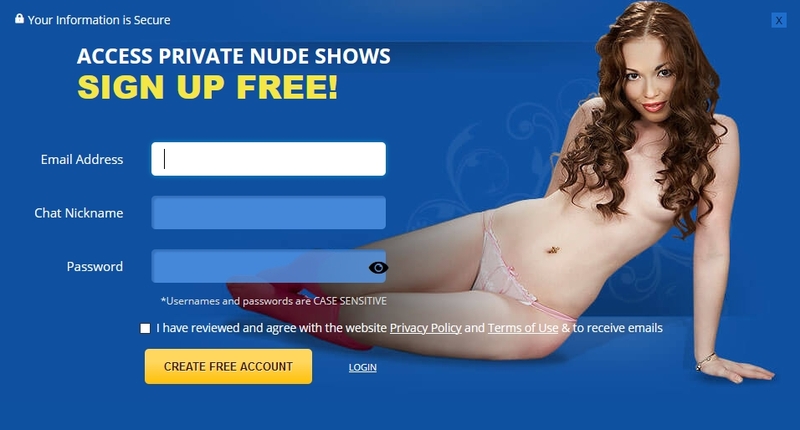 To get the most of the free credits they give new users, I would advise you to enter a legitimate payment method additionally, but it's entirely up to you.
There are various account levels, including Rookie, Beginner, etc. Just keep in mind that the models have the ability to restrict users based on their account ranking, and many do in fact block the lower-rated accounts. You can access the entire website and all currently airing public shows once logged in. Anything above that will call for credits.
Chat types
Numerous services and chat options are available on Flirt4Free. The genuine offer is always reserved for paying consumers, so it all depends on your budget.

Free Chat
Models will talk to you in free chat rooms and perform a fantastic show. Messages can only be sent and received by signed-in members.
Private Chat
One-on-one chats. The average show costs about $3.00 per minute, though prices might vary greatly. A mobile phone can be used to activate cam-to-cam for free.
Party Chat
This is a group chat option that the model initiates. It costs nothing to join but participants must keep tipping to keep the show going. The more tips, the wilder the show gets.
Group Show
The host also offers/initiate these, and anyone is welcome to participate by pledging credits. The model creates a proposal, such as "15-minute squirt show," and establishes the rate that must be met for the proposal to be accepted, such as 200 credits. Then, everybody who wants the show must contribute however many credits they wish. The show continues if the rate is met. You won't be charged if the rate isn't met, and the credits you promised will be returned to your account.
Feel Connect
An innovative and fun method to experience closer encounters with models is through interactive technology. Check the website first for complete details as not all devices are compatible with the site and one another. Feel Connect is divided into three categories: tip-controlled, interactive, and two-way interactive.
You may make the model's sex toy vibrate for tips by using Tip Controlled (pink banner). The vibration will be stronger and last longer with larger tips.
Sex toys on interactive (blue banner) models can be controlled with tips and any suitable device. To put it another way, you can vibrate her by vibrating your own matching sex toy.
The 2-Way Interactive (purple banner) feature allows the model to manage your compatible gadget as well, allowing them to reciprocate your positive energy in equal measure.
Flirtsms
Chat with models online in real time. Select a model, click the "Text Me" button in their bio, wait for them to accept your invitation, and then start having fun while you're on the move. You must have at least two texts' worth of credits available in your account to use this service, and each model sets their own fees for it.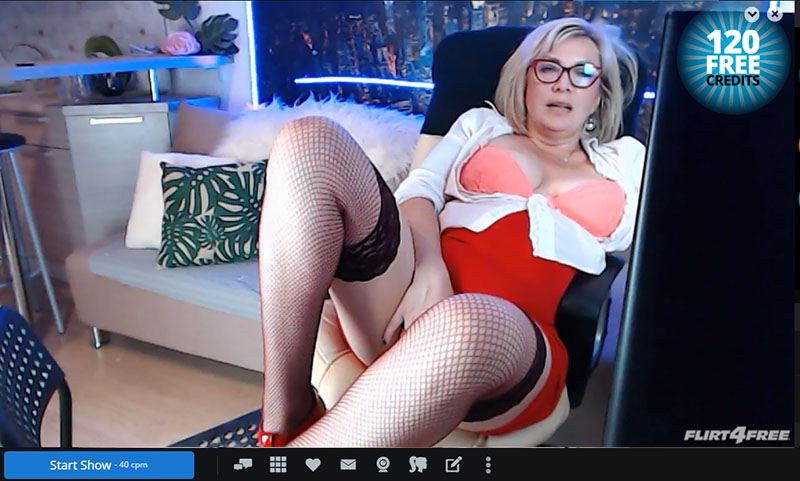 Prices
Show costs on Flirt4Free are a bit of a mixed bag. In general, Flirt4Free's mature models charge less than most other performers on the site, averaging at around $2.40 a minute. But, since Firt4Free has a very wide range of prices, ranging between $0.55-$13.50 a minute, finding a cheap mature cam show can still take some time.
Flirt4Free does provide reasonable credit packages, as well as bonus credits for purchasing larger packages. These additional credits help balance the already low prices of Flirt4Free's cam shows, but only a little because they are only given out on the first purchase.
The site's credit packages, as well as the additional credits you'll receive for purchasing each package, are listed below:

As you can see, the number of bonus credits increases with the size of the package, so buying in bulk is a fantastic option if you can afford it. Also, by merely verifying your credit card, you can redeem 120 free credits (worth around $13.50).
The currency rate on Flirt4Free isn't the most obvious, as $1.00 is worth exactly 9 credits, making it difficult to keep track of your spending. I'd recommend rounding up to 10 for a preliminary estimate and going with that. I would also recommend that you sort by Price using the View By option at the upper right of the webpage, especially if money is a concern. Different, less expensive sorts of chat shows can also be discovered in the View By drop-down filter.
Accepted Payment Methods
You must purchase credits in advance to use Flirt4Free. You receive more free credits when you purchase more credits. The typical cost of credit is $0.10. You will need to be careful with your spending because, like other live cam services, 1 credit does not equal $1.
When new users verify their credit card, they will receive 120 free credits (worth $12.00). You won't be charged for it. You may now take a model private on Flirt4Free using the incredibly useful Play & Pay feature; just pay at the conclusion of your performance. The full amount will be charged to the credit card associated with your account.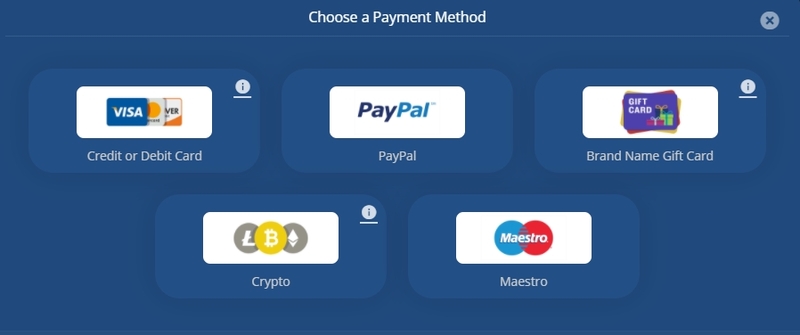 The accepted credit card types are as follows:
Visa
MasterCard
MasterCard Maestro
Diner's Club
Discover
JCB
And these are the available alternate payment methods:
PayPal
BitCoin
PayGarden
Pay by Mail (mailed checks)
Your options for a particular payment method, such a gift card, are displayed when you hover your mouse pointer over it. Your efforts are kept private between you and your maker because payment is encrypted, protected, and will display on your bank statement as a nondescript line.
Membership Benefits
The VIP Membership program at Flirt4Free comes with a number of fantastic benefits, including:
Watch free previews of all the recorded shows on the site
Same benefits as Basic members plus more
Free access to Party Chat shows
120 Credits for free; just validate your credit card
E-mail notifications when your favorite mature ladies are in action
Notifications when your favorite seasoned models have recorded a new video
access Renews at $39.95 per 30 days, and includes 150 free Credits
Experience VIP treatment from the models, regardless of the chat room
Turn off pesky chat from grey users (guest members)
VIP username appears in gold (or you can choose white)
Unlimited to the live show recordings
You get 150 free videos each day
VIPs can send emails with attachments to their favorite mature models
Free access to 1-hour feature shows with celebrity models
Access 1000s of photos of your favorite matures
Flirtėfree VIP membership subscriptions
You will be charged $34.95 monthly for membership, or even less if you purchase a lengthier membership.
Mobile Site
Flirt4Free has one of the best mobile cam sites in the industry. It is intended for mobile use and loads quickly without buffering. If there is a problem, the mobile site allows you to rewind the show and catch up. Cam2cam is free to use on both computers and mobile devices.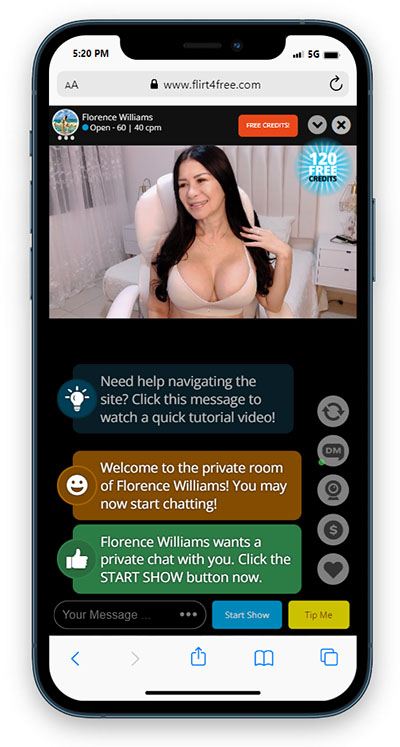 The only serious issue I've encountered with Flirt4Free's mobile site is that the chat sidebar might hide the live performance. This can be fixed by viewing in landscape/panoramic mode.
Video Quality
One of Flirt4Free's best features is its video quality. Most models stream in HD, and nearly no performers broadcast on the Flirt4Free site if they do not have a reliable high-speed internet connection. The shows are usually fluid and have no technical difficulties.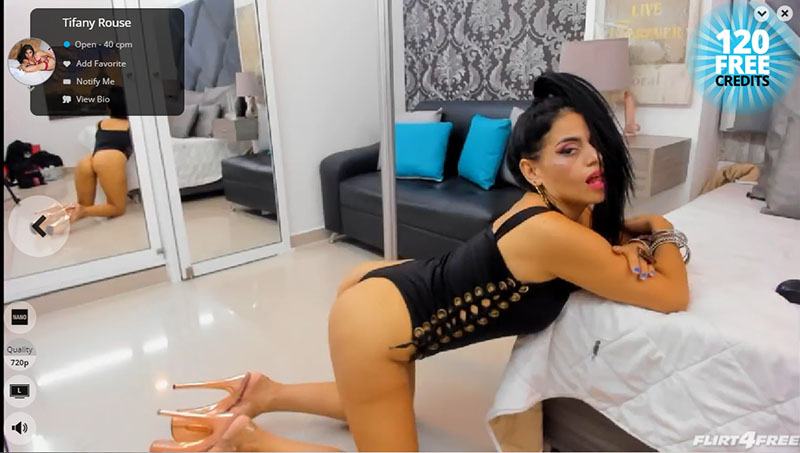 On Flirt4Free, there is no ability to change the streaming resolution. Instead, the site adapts the quality automatically dependent on your connection speed, and it does an excellent job of it. I've discovered that even with a mediocre internet connection, you'll be able to see any of Flirt4Free's HD senior cams with no problem. However, you can change the screen size by utilizing the buttons on the bottom left of it.
Quality Control and Security
Flirt4Free is one of the most well-known and reputable online dating sites. It protects your information, sensitive or not, with the most up-to-date encryption methods, such as HTTPS and SSL. It also uses only the most reputable payment processors to handle your transactions and maintain their confidentiality. As seen in the preceding image, any transaction you make will appear on your statement as WX5.COM*3LR#QV.COM, therefore no one will be able to determine the nature of the transaction.
Flirt4Free also allows you to alter your security and privacy settings at any moment, so your safety on the site is ultimately up to you. You'll be alright if you don't give anyone your information.
Customer Support
Flirt4Free's customer service is absolutely outstanding. To begin, here are the several methods you can reach a Flirt4Free customer service representative:
Live chat
Email
Postal (snail mail)
Phone (both US and international numbers)
Billing support (available for each billing method)
Flirt4Free is determined not to leave you without assistance if you require it. The site's support center is open 24 hours a day, seven days a week, and, in my experience, they are really responsive and helpful.
Flirt4Free includes a comprehensive FAQ website and a Twitter account for announcements about site downtime and special deals.
PROS & CONS
PROS
✔ Hundreds of mature models online at a time
✔ All milfs are beautiful almost without exception
✔ All cams stream in HD
✔ Customer service is available 24/7
✔ Secure and discreet billing
✔ Plenty of features and chat options
CONS
✖ It can be costly
✖ In chats, other members might be rude and nasty
✖ You must go private if you want an enjoyable experience
Conclusion
Flirt4Free maintains its position as one of the greatest live sex cam sites available. With many features, chat, and show settings, you get genuine value for your money. With their strict quality control and client satisfaction, you can be confident that each model you interact with on Flirt4Free understands what she's doing.
The video and streaming quality, as well as the cam2cam and 2-way audio, are seamless and clear. Flirt4Free provides genuine excellence and value for money. The mature models I contact always put on a great show and make me feel connected. I wish I could take one of them home...
---
Flirt4free Mature Reviews
We don't have any reviews yet. Please share your experiences with other visitors and write a review about Flirt4free Mature.