The first review in our new top five hot mature webcams is for MaturesCam.com. This is a site dedicated to the older lady, and in my view rightly deserving of the number one position on the list. This adult chat cams site is powered by the same people that bring you LiveJasmin, and several other niche-oriented live webcam chat services. So right off the bat, you are looking at hot mature webcams driven by an engine that is proven and could even be claimed, to dominate the adult chat cams industry. You are off to a winner, and it certainly creates peace of mind for you as a user.
MaturesCam Pros
10 FREE credits when you validate a credit card
10 FREE peeks into ongoing private shows
A wide-range of fetish categories
24/7 customer support service
Cam2Cam on mobile devices
Spin the Wheel to win extra credits before every purchase
MaturesCam Cons
Private chat rates don't include cam2cam and 2-way audio
No nudity or X-rated action in the free chat rooms
No tangible benefits in the membership program
No community-based forum
---
Maturescam review 2023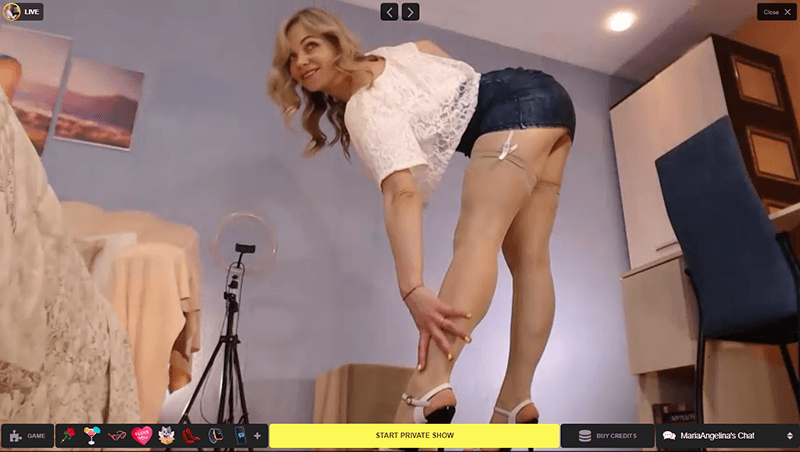 The site is well laid out and has a very pleasing aesthetic. The color scheme is easy on the eyes and entices you further with its natural feel.
Each of the hot mature webcams is shown with large thumbnails. Mostly of a uniform size, although there are large images from time to time to add a little difference. These rotate through the live webcam chat models at regularly set intervals which means everybody, in theory, gets their chance at increased exposure.
Things that I like
The one thing I do like about the set-up of the site, and this is just one of the reasons I have it ranked at Number 1. in the hot mature webcams top five is that when you hover your mouse over the thumbnail, you get a live preview of the adult chat cams to show in progress. This is great because it allows you to see the live adult chat model in action before loading the screen. You can see if she is fully clothed, or maybe giving a bit of a live cam show teaser. While it is by no means a vital component to an adult chat cam site, it is one of the small additions that help to add an extra dynamic to things. After all, the small things separate the top hot mature webcams from the rest of the field.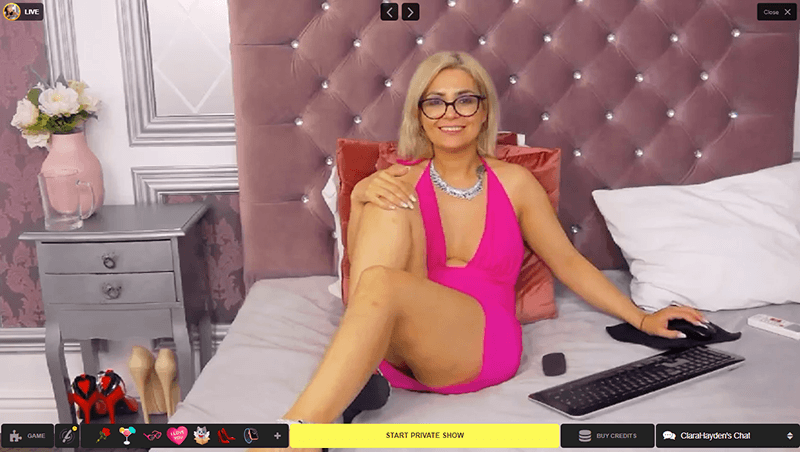 Another thing that I like about this live adult chat cam site is that you are made to feel like a valued customer right from the start. Even before you sign up you are told of a free bonus that is waiting for you. Ten free peeks into private adult webcam shows of your choice. This is open to everybody, regardless of whether you have credits in your account or not. All new members receive the same bonus. The teasers only last around twenty seconds, but if you are lucky you can catch a few good peeks, and it certainly works as a good enticer to get you booking private shows of your own.
WEBCAM MODELS
The homepage loads, and you're confronted with the difficult task of deciding what to do next. First and foremost, you must determine which woman will be fortunate enough to receive your hot and horny attention. The photos turn your screen into a lookbook of gorgeous women that you may go through until you find one you like. Each photo is extremely stylized, with the name, age, and a small colored dot.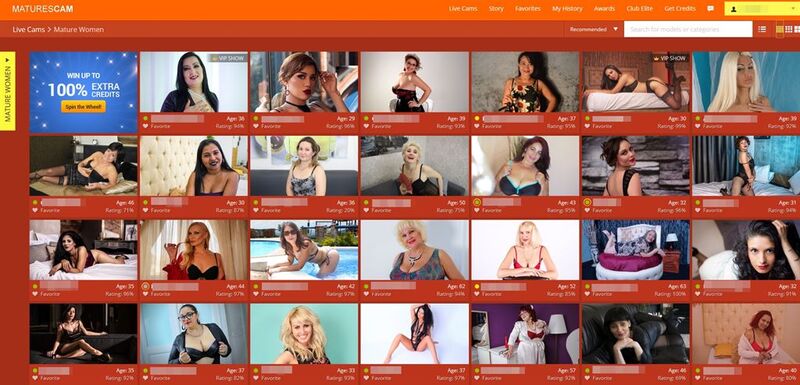 Experience in sex comes with age, and there's plenty of it here. There are roughly 39 of the most popular search categories on the left side nav bar, covering everything from dominatrix to deep-throat, submissive to squirters, and, of course, appearance preferences. I don't mean blondes or brunettes (although those are available), but rather a hairy or shaved pussy, large or little tits. It does not, however, offer an age filter, which I find unusual. After all, a kinky GILF of 60+ with nuzzleable boobs is nothing like a 30+ MILF with pert titties.
But... do you want to know something? If you're looking for a girl who is a little older and has more sexual prowess, type GILF or Granny in the white search box at the top right of the screen, and it will bring up all the vintage vixens aged 40 and up. A little icon with three lines and three dots appears next to the search bar. More popular search groupings appear when you pick this. This feature allows you to enter as many keywords as you wish, allowing you to filter the area even further. Do you want a shaved pussy, red-head dominatrix in HD, for example? - If one exists online, simply type in all of the search terms and your ideal deviant diva will appear.
MATURESCAM FEATURE HIGHLIGHTS
As I previously stated, when you hover over the static photo, a real-time video of what's happening inside the room appears after a few seconds. It's always a good idea to pause over a photo until the live feed arrives, as the photos you see may not exactly match the model's actual look. Let's simply say that beautiful photos can highlight some assets while downplaying others. If there's a green dot next to her name, it means she's hanging out in her free open room. There will be no live feed if there is an orange dot since the mature ma'am is holding a private show and her virtual curtain is down. You'll have to wait until her curtain is back up and she's open for business in this scenario.
Finally, a grey dot appears. This indicates that the room is locked and that you must return when she is online again.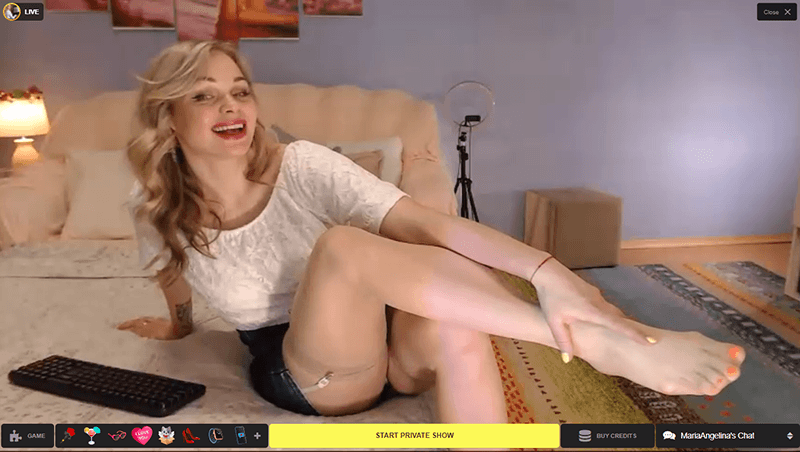 The site loves to welcome new members with a red carpet welcome. The site greets you with a basket of 10 FREE Sneak Peeks when you sign up for free (which I'll show you how to do in a minute). A peek allows you to observe what's happening in a model's private cam show. It's a silent 20-second curtain opening into an ongoing private dialogue that you can see but not hear.
Interested in a tidbit? If you want to sneak a peek at a show that just started, wait a few minutes. The activity takes several minutes to heat up and the garments to come off. Midway through the presentation, the shows are at their peak, so give them at least 5 minutes before getting a pervy peek.
MaturesCam also has the following features:
When you authenticate your credit card, you will receive 10 free credits (no purchase necessary).
Time-limited pop-up sales when some rooms slash their rates to a minimum $1.00/min for a private cam chat session.
The option to view the site in 19 different languages.
HD or high-quality SD broadcasting in every room.
A large selection of live mature webcams
This site has amateur moms, slutty housewives, and mature pornstars
Private Teasers offer users a peek into other users' private chats and new members get ten on the house
Cam2Cam availability. 2-way audio is guaranteed to work when activated
Users and members can chat with the horny MILFs for free in public chat rooms
Private mature chats include full nudity and at a time also sex toys, outfits, sexy lingerie, and dirty kinks
HD sex cams offer an incredible cyber sex experience
Surprise buttons allow users to send cyber gifts to their favorite MILFs
Members with credit in their account can take snapshots during free and live sex chats
Photo galleries are attached to every profile page
Advanced search tools allow members to find the perfect mature chat partner
Easy navigation with a simple drop-down menu
Mobile access from both tablets and smartphones
An informative FAQ page offers extra data
24/7 Customer Support is ready to answer any question that the FAQ failed to address
GETTING STARTED
There are a couple of really worthwhile benefits to signing up as a member of MaturesCam. Firstly, it won't cost you a penny and only takes a minute at the very most. All you have to do is input a valid email address, and chose a unique username and password. Voila - you're now a basic member of the MILF loving brigade.
If you're schlepping around the site as a guest, you'll automatically get kicked out of a cam host's public chat room after a couple of minutes. A pop-up box appears telling you to join up. You either heed their advice or go out of the room (you can re-enter for another couple of minutes until it happens again).
Another good reason to sign-up is those free peeks and an option to keep track of which sex-crazed seniors take your fancy. Once you're logged in you can Favorite a golden girl so every time you visit the site you can see at a glance if she's online. The site also has a My History record showing the recent rooms you've visited in case you forget which was the granny that just got your goat growling.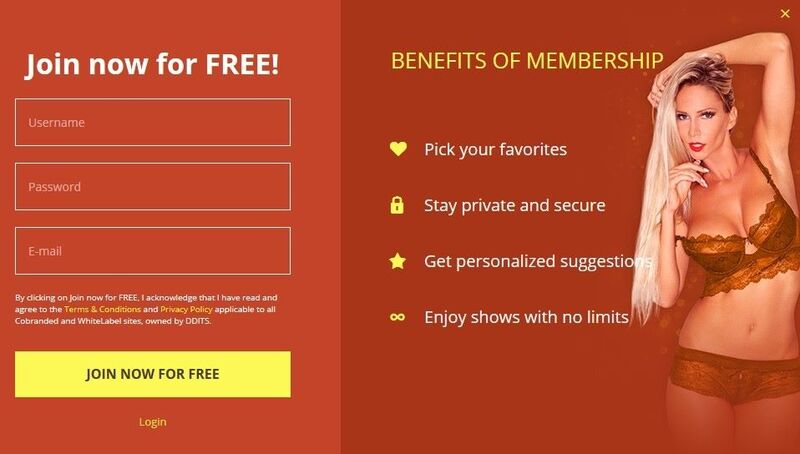 CHAT OPTIONS & PRICES
MaturesCam is all about the wet and wild sex chat sessions. In addition to the free open rooms, there are two other ways to get to know the lewd ladies more intimately - a Private Chat or VIP Show. Many of the sexperienced seductresses offer the option to go old-school with them - and by that I mean a dirty talk phone call that costs a few credits a minute, but honestly dudes, in this day and age, who wants to settle for a voice when you can see every nook, cranny and pussy up-close and personal in HD glory.
FREE CHAT
Think of their free chat room as the lounge area in an adult entertainment club. This is where you hang out, make genteel conversation (well as genteel as you can fake it) and learn more about the cam cougar you're considering taking with you to the next level. Like a club - don't expect any freebies - clothes are kept on and the talk stays somewhat tame. If you hover over her live feed, a small info icon appears on the right of the window - click/tap on this and the model's bio appears, by selecting this you can see what kinks and fetishes the madam is into.
You can also send a little gift to her by clicking on the gift icon. A gift is a small financial acknowledgment that you're into her. Once you send her a gift, you're pretty much guaranteed to get her attention. So, if you've tried messaging her in the room and she doesn't react, send her a gift, it works every time.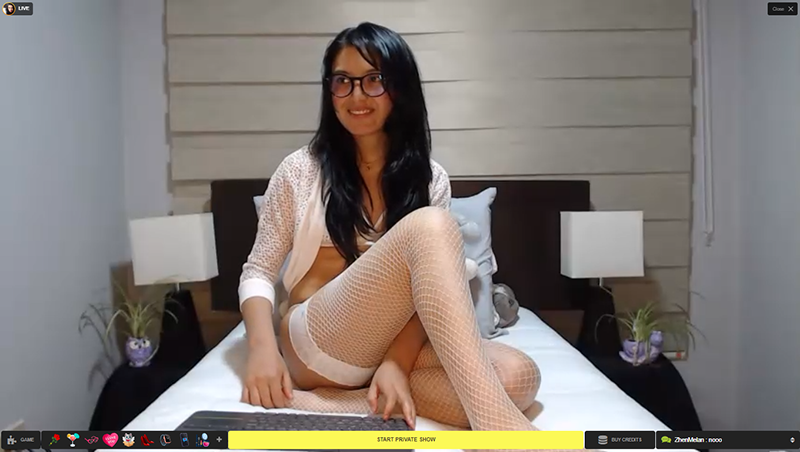 PRIVATE CHAT
Within the live adult chat show itself, the true capabilities of the site come into play. When visiting a live adult chat site, the live webcam feed is the star of the show, and hot mature webcam models make the experience all the more memorable, but what separates the top sites from the rest are the bonus features that they offer. These simple things, on their own, may add little or no physical value to the site, but all told to create an unbeatable package.
MaturesCams.com not only understands this but has mastered the concept. The site offers several in-chat features, all of which are conveniently listed on the left-hand side of the screen with small icons opening up the details beneath.
An in-screen biography is always good for me. I like nothing better than being able to read an adult cam chat model's bio while talking to her. It helps you to shape the conversation to the particular mood or enjoyments of you both.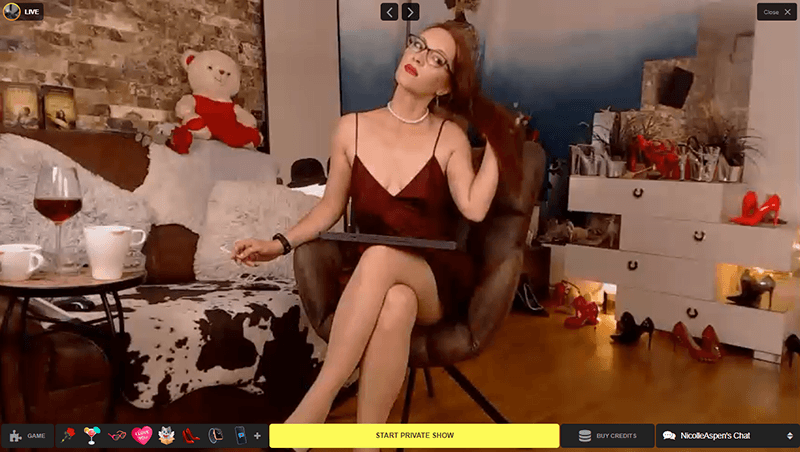 A regular (non-cam2cam) session will cost you $2.50 per minute on average. However, this is the average; some mellowed MILFS are happy to get wet and wild for just $1.00/min, while others, well, let's just say I almost paid $10.00/min for a diva once (but boy was she hot).
If you're more of an exhibitionist, you'll probably want to go all out with a cam-to-cam display. For that privilege, expect to pay an extra $1-$2/min on top of the model's usual charge. (Did I mention that 2-way audio costs an extra $1-2/min?) It costs money to be seen and heard, my man.
VIP SHOW
These are some inexpensive ways to lighten your load without having to make a sacrifice. The way they work is that the missus announces that she will be hosting a VIP Show. A VIP Show sticker appears on the top of her photo once she achieves this. She then has a set amount of time (about 5-10 minutes) to pique our attention enough to pay a few dollars to book a seat at her event. The show begins if she achieves her goal before the time restriction expires (and so do the clothes). If she fails to meet the target, she is considered a no-show, and your money is promptly refunded to your MaturesCam wank bank account. Just to clarify, VIP Shows are high-octane extravaganzas with no cam2cam option.
PAYMENT OPTIONS
Rather than paying in cash for any of the above, you use MaturesCam credits. You purchase credits from the site, which you can then use to send presents in public chat rooms, call a girl if you prefer voice-only vixens, and, of course, utilize for private chat/VIP Shows. It's as simple as ABC to obtain the credits.
Individual credits are not purchased, but rather packages of several credits that are added to your online account and deducted as you use them. To obtain a credit package, go to the upper right corner of the homepage and select the Get Credits option. After that, a box displays prices and credit bundle options based on credit card payment. There are a variety of other methods to pay (as described below), and different pricing options are available based on which method you want.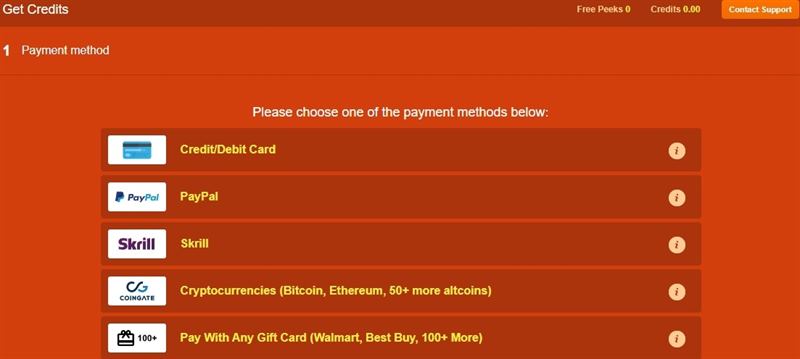 If you don't want to use a credit card, go to the bottom of the box and click Payment Methods, then tick the transaction method you want.
Big Tom's recommendation: Before you buy a bundle, make sure you Spin The Wheel. This wheel is chock-full of goodies, and if you're lucky, it'll come to a halt on the jackpot, allowing you to double the number of credits in your chosen bundle for the same dollar amount. If you spin but don't buy, the deal will expire in an hour, and you will have to wait 16 hours before spinning again (or buy without getting any free extra credits).
The site accepts:
Major credit/debit cards
Cryptocurrencies
PayPal
Money Orders
Cashier Checks
Wire Transfer
Personal Checks
Brand Name / Store Gift Cards (only available in the U.S.)
Fun and games is one thing - security and discretion is something else. When it comes to your privacy, there's no playing around here. MaturesCam has multi-layer encryption technology ensuring no naughty nasties can get their hands on your info.
MEMBERSHIP BENEFITS
The perks you receive as you go through the MaturesCam members' program are mostly intended to enhance your ego. When you sign up for the site, you're automatically registered as a basic member (or, as they prefer to call it, a Crush) in the Club Elite program. Every credit you spend earns you points, and the more points you earn, the higher you rise in the program until you are a certified Casanova. But, gentlemen, the points aren't permanent; if you don't keep accumulating them, they will plummet, and you'll swiftly find yourself at the bottom of the rankings.
You might be wondering what the points are worth and how to put them to use. That's what I'm still curious about. You can't convert them into credits or anything useful, except the models paying greater attention to you in the free rooms (because they'll notice that you're a spender).
MOBILE EXPERIENCE OF MATURESCAM
If you're more of a mobile user - then the site is well optimized for use on all smartphones and mobile devices. It's also one of just a tiny number of live porn cam sites that's cam2cam enabled on mobile devices.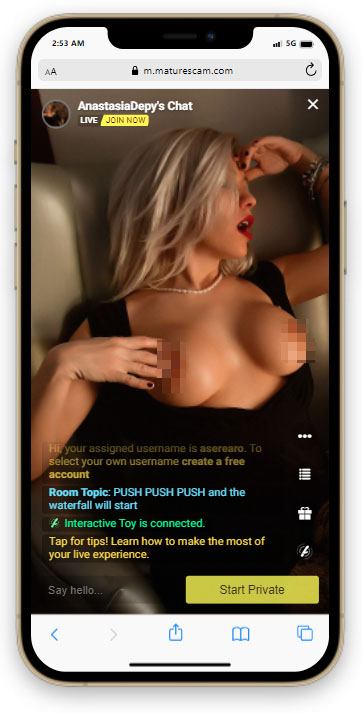 VIDEO QUALITY
LiveJasmin.com does not skimp on its servers, meaning the standard of the cams at MaturesCam.com cannot be bettered, full stop. Perfectly clear, and perfectly smooth! All the rooms broadcast in either HD (720p) or full HD (1080p) and if not, then they're using high-quality SD. If a room is listed as HD enabled but the feed comes through at a seemingly lower resolution you may need to manually switch on HD. To do this, just over the feed and select the small HD icon that should appear on the lower left side of the window. If no HD icon appears, then it means the room is streaming in HD.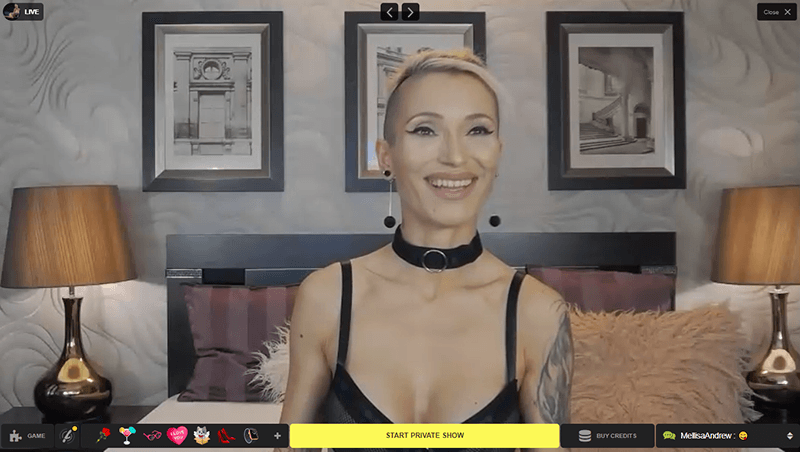 THE PROS & CONS
PROS
✔ The very very best in clear, smooth streams
✔ One of the few sites that allows you to connect via your mobile or tablet
✔ No worries that the site won't answer when you have a need for them
✔ 10 FREE credits when you validate a credit card
✔ 10 FREE peeks into ongoing private shows
✔ A wide range of fetish categories
✔ 24/7 customer support service
✔ Cam2Cam on mobile devices
✔ Spin the Wheel to win extra credits before every purchase
CONS
✖ Private chat rates don't include cam2cam and 2-way audio
✖ No nudity or X-rated action in the free chat rooms
✖ No tangible benefits in the membership program
✖ No community-based forum
SUMMING IT ALL UP
From the moment you first log onto MaturesCams.com, you know that you are in safe hands, and this alone is, in my eyes, reason a big component that makes them the number one on my list. From the great bonuses that they offer for signing up to the hot webcam babes that run the cams, and the hot private adult cam shows that they offer, the site screams quality.
In my personal opinion is the best mature live adult chat site on the net. However, you do not need to take my word for it. Check out the site for yourself, sign up, and play around. Make use of those ten free peeks and allow your mind to be made through experience, rather than swayed through mine.
---
MaturesCam Reviews