It's not a pleasure palace for everyone. However, the dark underworld scene is often filled with oddities and sinful obsessions that appeal to the curious, as well as to those who have elected to live out their own particular off-beat lifestyle on a day-to-day basis. Flirt4Free.com just happens to specialize in live kink shows. In this Flirt4Free fetish review, we delve deep and explore the contents of this site. We assess the video quality, grade the pricing, discuss the many live show options, and report on the numerous kink rooms on offer. Find out how joining as a VIP gets you more benefits and extras.
Flirt4free Fetish Pros
Impressive video quality
Good selection of live fetish webcams
Cam2cam and two-way audio freely included in every private chat
C2C and 2way audio work on mobile
Professional and experienced fetish cam girls
Cheap once you know its ins-and-outs
Amazing fetish community
Convenient categorization
Fantastic VIP program
Flirt4free Fetish Cons
Small collection of models compared to other top cam sites
Unhelpful search engine
Some models charge ridiculous prices
---
Flirt4free Fetish Editorial Review
What makes Flirt4Free one of my favorite webcam sites is that this isn't just a 'get down to business' live chat platform - it's a 'let's have fun and party on' porn paradise. The XXX cam babes are smoking hot (and flirty of course), and there are a huge range of videos-on-demand, contests, info and articles about every fetish you can think of. It even has a community-based forum where like-minded pervs (such as me) can discuss their kinks (and the girls can offer their services).
Read on to discover why Flirt4Free is one of my all time fave adult video chat sites for live porn shows that take it a step or several further than the normal. And find out how you can score some FREE action and credits that'll put a smile on your face and a boner in your pants.
THE CAM MODELS
What can I say about the cam girls and their naughty niches except - woo hoo - keep it up ladies. With so many stunning hotties online, you'll need to straight away streamline your search by fetish. There are a few ways to do this, the easiest is to select the Live Cams option in the top middle of the screen and choose Fetish. This takes you to the homepage of Flirt4Free's Fetish Community.

You then see the different niches and how many fetish cam babes are online in each category. If you're worried that your particular proclivity won't be listed - don't be. They have 56 kink categories. And, if you still don't see what you want - a quick message to any model that enjoys related antics and you'll most likely get some positive feedback extremely quickly.
If, for example, you're looking for a femdom mistress that'll spank the spunk out of you while humiliating your cock or maybe a slave that'll suck up your cum and obey your every command - simply click on a kink category and you'll see all the online models that are into that specific naughty niche.
Not only are there babes for every mental kink, there are babes for very physical fetishes. Whether it's a big ass, a hairy pussy, a chubby cuckold with tattoos or a MILF with piercings, then Flirt4Free is definitely somewhere you should check out.
Saying that - the overwhelming majority of the hot hunnies are super-pro both in how they look and how they do what they do. They come fully equipped with every device, instrument and toy you can imagine. If you're looking for amateurs or cuties that are just wetting their feet (and not their pussies) in the fetish fantasy land - then you may be somewhat disappointed.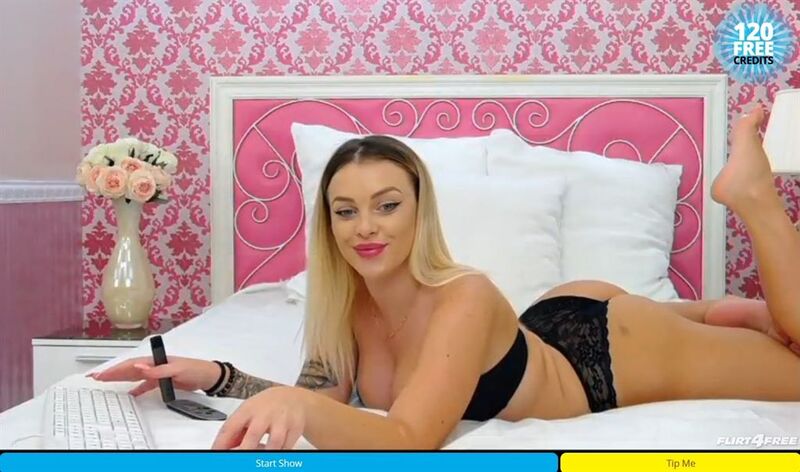 FLIRT4FREE FEATURE HIGHLIGHTS
Flirt4Free is not just a sex chat site with a penchant for kink - it's a hub for fans of the freaky. The site really does a good job at creating a respectful community of aficionados and devotees of the deviant. The site hosts community powered forums, and articles and blogs written by the Flirt4Free staff. The forums are where most go to post a specific request of what they're looking for; For example, 'looking for a chastity cage and a femdom with electrosex '. The models that are interested can reply and even quote a rate/min. It really is a portal of pleasure for the slightly perverted.
Now I know you're itching to get over there and get going with some private sex chat - but hold up cowboy, there's a few more things I want to discuss - and a few insider tips that'll save you money and time and even get you some free action.
You wanna party with the hottest girl in the class? Easy-peasy.
Flirt4Free lists the Top 20 Fetish Models based on their paid shows, video activity and tips. This list is refreshed every ten minutes, so it's constantly changing - but more often than not - you'll see a few performers continually topping the list. I'd definitely recommend you check them out. Trust the wisdom of the crowd my friend.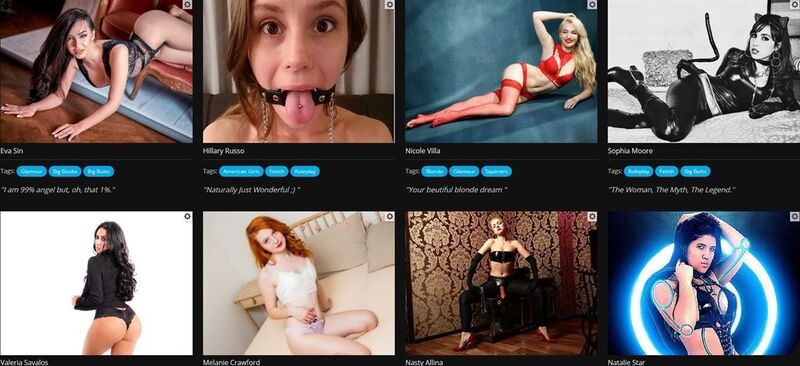 Do you have FOMO - a Fear Of Missing Out?
Whether it's FOMO or just that you want to make sure you get to see the freakiest babes put on a show like no other, then I've got a tip to take to the wank bank. Go to Live Cams at the top of the screen - select it - and then from the drop-down menu that appears - select Calendar. Here you can see the week's scheduled shows, who's performing, how much it will cost and even set a notification alert, so you won't miss out.
Anyway, back to some of my fave Flirt4Free Features:
Models' schedules
Huge HD video library
Models' fan club offering extra discounts and exclusive fan club member content
Blog site (interviews, product reviews, pro-tips, contests etc.)
Interactive toys - tip and activate the models' remote-controlled vibrator
GETTING STARTED
Getting started on Flirt4Free is super intuitive and simple. You just enter in a username, add a password, choose an email address and you're set... almost. Make sure the email is one that you have access to (preferably only you can get to it - so stay away from the work or family one - you don't really need your nearest and dearest discovering your 'side interests'.) The site will automatically send a link to the email address you gave them, and you'll need to verify it by clicking on the link - so faking the email isn't going to do you any favors. And now you're in and ready to start your raunchy romp.
But beware... once you're registered the site will constantly bug you to whip out the wallet and fill up with credits to get going with some 1on1 time. This gets extremely annoying.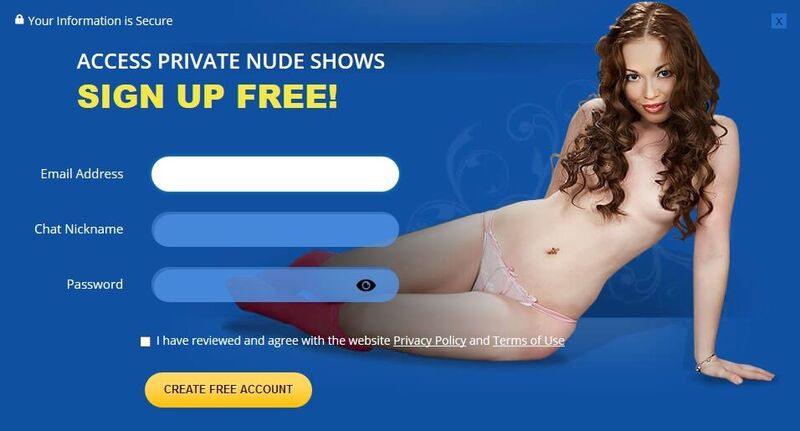 CHAT OPTIONS
There's a whole range of ways to kick up the kinks with the femme Fatales on Flirt4Free. I counted at least seven different ways to enjoy some XXX live-action hijinks.
OPEN CHAT
This is the starting point on your Flirt4Free fetish fantasy fun adventure. It's in this free chat room that you can really start to get a sense of whether the particular missy is the one that's going to fit your form. Obviously, by now you've checked out her bio to make sure she's into your particularly proclivity and now a few minutes of free conversation and you can start to get a sense of whether it's going to be a match of minds or the quest continues.
Don't expect too many, if any, sexy antics to take place in open chat. The same with the flirting. Be respectful and when you really want to start talking about your hardcore hopes - she'll probably ask you to take it to a private sex chat mode. You can have fun in the rooms - but it's going to be a tame talk.
PRIVATE CHAT
This is where the party really gets started. First of all, at Flirt4Free, cam2cam and two-way audio are included in the private chat's rate/min. Rates can vary from, let's say 'affordable' fun, to insanely high. Some babes have a banner on their photo that says Premiere Chat. That means she's one of the most in-demand webcam performers and is charging accordingly (i.e. she's good and she knows it, so pay up dudes).
VOYEUR MODE
This is a great and cheap way to see what to expect if you're going to lay down some dollars and take the fun to the next level. If the cam girl with your kinks is already getting down to some XXX action in a Private Chat show, for just a few credits you can peep in and see what dirty deeds she gets up to behind the virtual curtain. Just remember though, this isn't your flight of fantasy - you're just a voyeur into someone else's sexscapades - that means you can't interact in anyway with the model and there's no webcam to webcam option for you - you're just a silent witness.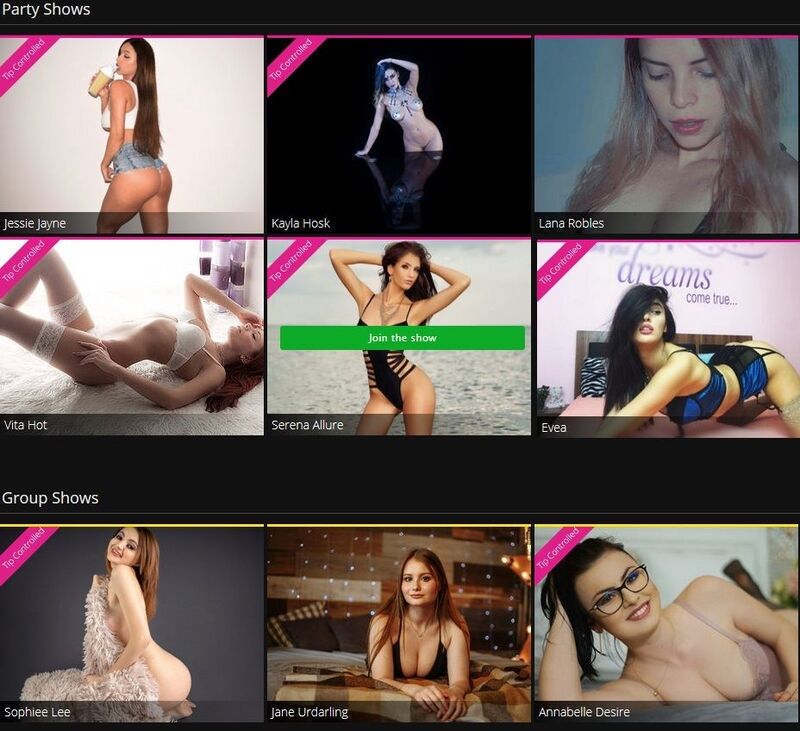 MULTI-USER CHAT
A Multi-User Chat is like Private Chat - but you're not the only visitor. Unlike Voyeur Mode, everyone in the room can take an active role in the kinky show. The major advantage to this is that it's a cheaper price/min rate than the model's regular Private Chat rate.
You want a Tom tip about this? When it comes to our fetishes - this is not only a cheap option - but also an educational one. Yes, you read me right - it can be educational! Often the visitors will ask the naughty little things to do something you've never thought of. And wow, the things they can do. Fair enough, some you won't like, but more often than not - it'll take your kink to the next degree.
GROUP CHAT
Flirt4Free's Group Chat shows can be a hit or miss affair. How it works is the cam girl sets a credit target she wants to reach within a specified time frame. Once the time period is over and they've hit or exceeded their target, the show will begin. The sex cam babe decides on a minimum credit tip - if you pay the tip (or more) then you're guaranteed a front row seat for what is usually a hot and hardcore sex spectacle. If her preset credit target isn't reached, the show is cancelled. If you've already paid to reserve your seat, you'll be refunded the credits. Now, these shows can get kinky really quickly - these chicks seem to really wanna show off their ropes / whips / stilettos and dildos galore. But remember - Group Chat is a 'show'... that means cam2cam is off the books.
PARTY CHAT
Party Chat is a FREE show where tips fuel the action. The horny gal posts a scale indicating what she'll do once she reaches a set number of tips. The higher the number, the kinkier she gets. This is a group effort - a multi-user webcam sex performance. If the tips stop coming - then back go on her clothes and the fun ends.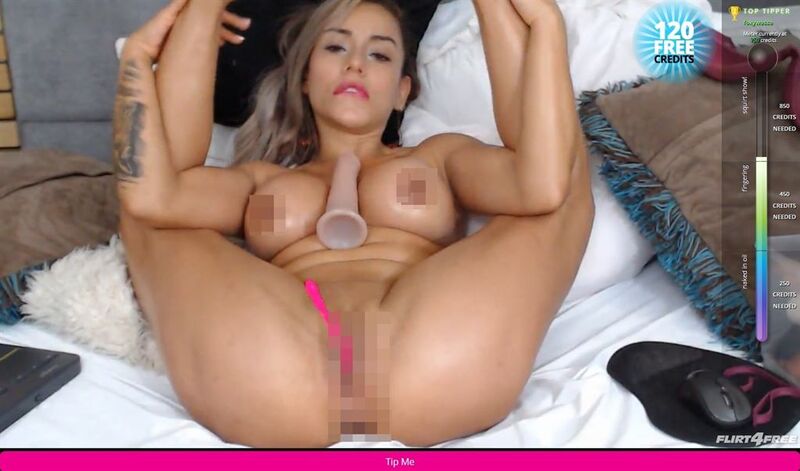 LIVE CAMS MANSION
This is part of the VIP section for some of the fiercest fetish voyeurism you'll see. Flirt4Free's Live Cam Mansion is a porn palace where the hottest X-rated models get down and dirty. Every room in the mansion is open for your viewing pleasure. You can go from room to room 24/7 and get an eyeful of some of the hijinks and partying these naughty angels are up to. Every couple of weeks they host a themed party where they go all out in hardcore heaven. The fetish nights will leave you panting and wanking for more. BUT - and of course there's a but, if you want to enter this pervy paradise - you either have to be a Flirt4Free VIP member or put down 25 credits for a 24-hour pass. If you ask me - I can't think of a better use of a few dollars.
FLIRT4FREE PRICES
So I know you're gagging to get onto the site - but you probably also wanna know - how far is your hard earned cash going to stretch? As I mentioned, the flirting is free - but that's about it. Some of the performers with the pervs cost as little as $0.45/min for a private show. This is a steal compared to other sex cam sites which don't even come close to Flirt4Free's cam girls' high standards. On the highest price spectrum - the top fetish femmes are pulling in $19.50/min. On average though, you'll be forking out around $4.10/min.
Now if you're a virgin to the extreme scene - you may be a bit nervous about whipping out your bundles of bucks on something that's still at a 'curiosity' stage. If that's the case... get over it - it's fun. Ok, more seriously, you can also search the live cam girls by price. You simply adjust the View By settings (on the right of your screen) and select Prices. The online lasses then appear in order of their price/min rate starting with the cheapest and then you can dip into their bios and see if they're into cum eating / small penis humiliation / CBT / spanking / face sitting etc., - the list is endless dudes.
I promised earlier I'd tell you how to have some far-out fun for free. Well... if you enter your credit card details for verification - Flirt4Free will bank you 120 FREE credits as a thank you - no purchase necessary.

PAYMENT OPTIONS
Now I'm all about letting loose and giving these hotties my all - but I don't want the world to know that I enjoy a bit of spanking and bad boy bondage now and then. Flirt4Free has you covered when it comes to real-world realities. As with any site that I recommend, it's 100% trustworthy, discreet and safe. As your high school teacher told you - when it comes to sex, you gotta make sure you're protected.
Can't decide about how you're going to pay for your time in perv paradise? Well, at Flirt4Free it's really up to you. The site takes almost every form of payment except for cold hard cash.
Major credit/debit cards
Cryptocurrencies
PayPal
Maestro
Money Orders
Cashier Checks
Wire Transfer
Personal Checks
Brand Name Gift Cards
You saw that last option - Brand Name Gift Cards? Well get this, Flirt4Free accepts major brand gift cards as a payment option. So, when your co-workers give you a gift card to put towards your home improvement project, you can honestly tell them you're using it for ropes, cables and latex covering.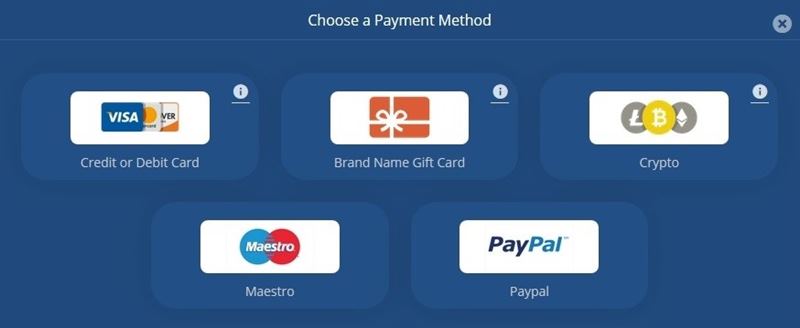 VIP PROGRAM
If you want to take full advantage of all the rides that are going on in this fetish fun-park, it's worth considering the site's VIP membership program. You get a whole bunch of goodies that are only accessible if you're a VIP member, as well as bonus credits the first time you sign up to a VIP package. The basic monthly fee for the VIP program is $39.95/month, which is a recurring charge. Alternatively you can go for the three-month package at $99.95 or the six-month subscription at $179.95 (neither of which is a recurring payment).
Included in your VIP package is:
Unlimited access to your own recorded shows
150 daily videos available for 7 days
One-hour feature shows and access to archives
Access to an adult star video archive
Access to all photo galleries
Access to the VIP Forum
Gold VIP Font in chats
Up to 10 reserved nicknames
Email performers w/attachments
Largest private video preview
Turn off free users chat (no gray users)

MOBILE EXPERIENCE OF FLIRT4FREE
The mobile version of the site doesn't disappoint. The layout is maximized for user-friendliness on all mobile devices and tablets and streaming is sharp and fast.
VIDEO QUALITY
While the site streams rooms in both SD and HD, the majority of the hotties are streaming at a minimum of HD 720p, with a large number broadcasting in full HD 1080p resolution.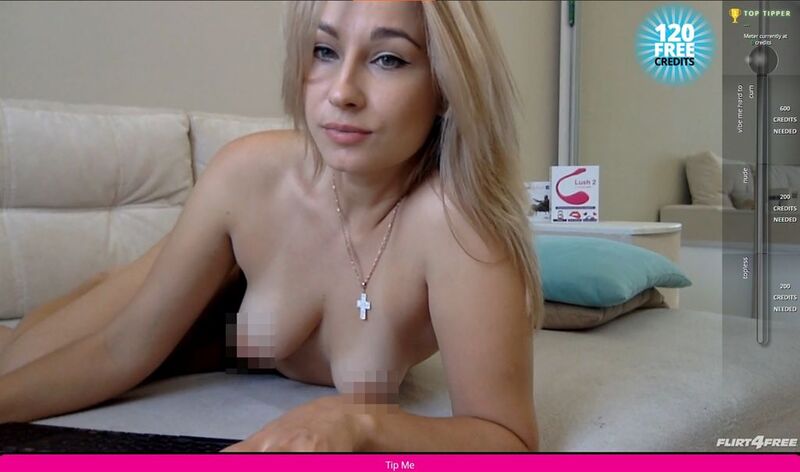 THE PROS & CONS
PROS
✔Constantly changing promos and special deals
✔Majority have HD video streaming
✔56 Fetish categories
✔Huge library of HD videos
✔120 FREE credits for a credit card validation
✔Fetish community forum
✔Rewards program that unlocks bonuses and discounts
CONS
✖ Search engine is pretty weak
✖ Private Chats can get expensive
✖ Constant reminders appear to buy credits
BEFORE YOU GO
Flirt4Free is a deviant's dream. Whether you're a newbie to the world of sexual kinks or a pro when it comes to pushing the X-rated boundaries - from the very first Flirt4Free fix, you'll probably be addicted. I know I was. It tends to get expensive if you don't keep your eye on the promos and discounts available - so even if you're raring to get going - restraint (even if that's not your thing) is called for. Take a moment and check the site's offers and available promo codes - it could end up saving you a pretty package. Other than that - settle back for what will be a rocking raunchy ride.
---
Flirt4free Fetish Reviews
We don't have any reviews yet. Please share your experiences with other visitors and write a review about Flirt4free Fetish.