Best Cam 2 Cam Sites of 2023
March 14, 2022
Everybody loves a good sex chat show. The experience is frequently unmatched. The model must amuse a number of other viewers, which is a drawback. Their focus is diverted in several directions. People are entering all kinds of information into the chat. They are anticipating a verbal or physical response. I often wish it could be just me and her.
Thankfully, several websites provide this experience.
You may interact directly with the model on the best cam-to-cam platforms. While you see them, they get to see you.
The difficult part is locating some decent ones. In this article, we review them after doing just that.
Best Adult Cam 2 Cam Sites
CamSoda.com

The CamSoda homepage is packed with sexy girls and guys. You can choose one based on their display image. It captures the still display from the current performance.
That gives you an idea of what is going on in the live cam show.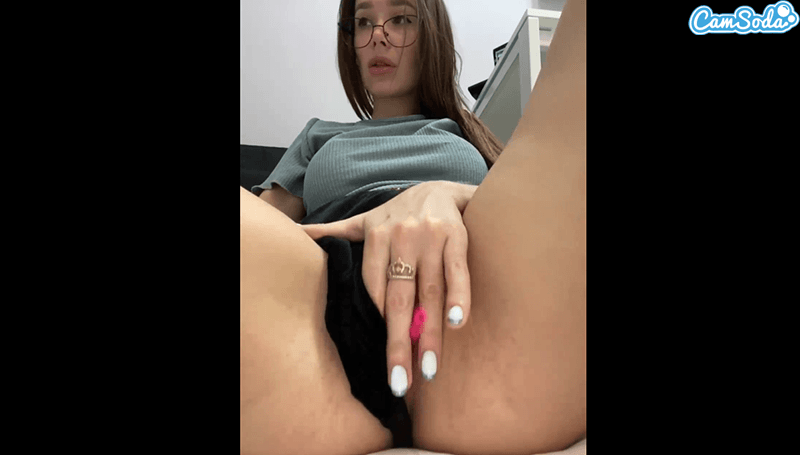 If you are yet to sign up for an account, there is a 50 Free Tokens banner on the live cam chat page.
You can select to have a private cam show with the model using the "Go Private" Button.
The next best thing is the Private Messaging to models option. Not many live fetish webcam chat sites have that.
---
LiveJasmin.com

When it comes to quality, LiveJasmin is simply unmatched. The site has the most well-executed and high-quality cam2cam feature for desktop and mobile access. It actually lets you to stream back to the model in HD. Going c2c isn't included in the per minute rate, though, and activating your mic costs an additional fraction of the room's rate as well (usually $1.00 a minute for each).
LiveJasmin's focus on quality starts with its insistence that every model using its platform streams in HD. I have to say, you get used to that quickly. Visit any other premium cam site after that and you'll feel like you're compromising on the video quality. And I don't think I need to explain how much video resolution can make or break an experience.
If you have any specific fantasy in mind, LiveJasmin's search and categorization features will make the short work of your quest. This is good, because, despite its high standards, the site has managed to accrue a huge amount of talented performers. The issue is that, while you can filter by price, the average costs for a private show are slightly higher than on most other cam sites. You do get your money's worth, but it's a cost that some won't have the budget for. On a brighter note, LiveJasmin offers its clients the option to pay with gift cards via PayGarden, which is the safest and most discreet way to purchase anything on the internet.
Luckily, once you do decide on spending some coins on the site's lovely models, everything runs smoothly. I've yet to have any problems with the site's services, whether technical or billing related. And I've used them a lot. If you do run into any hurdles, LiveJasmin's comprehensive FAQ page and email, phone, and live chat assistance, offered to all members, will make short work of them.
---
ImLive.com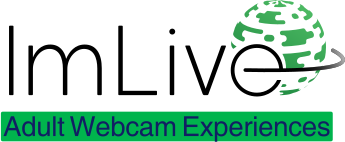 ImLive is the best cheap sex cam site, while still remaining premium. There is a huge selection of webcam models, all of them at great prices. The average video quality here is a bit lower than that of a LiveJasmin cam room, but what you do get is two-way audio and cam2cam included in every private chat. When you choose to start a private session, the system will ask if you want to turn on your camera and microphone, as the default is off. ImLive even offers a satisfaction guarantee. If you paid for a private c2c session and are unsatisfied you can turn to their 24/7 live customer support team. The platform often sides with the customer, so long as the complaint is reasonable.
Our exclusive link will get you 30 free ImLive credits on your first purchase, regardless of the package you choose. We recommend using the Multi-Viewer to help you find the babes you want watch face to face.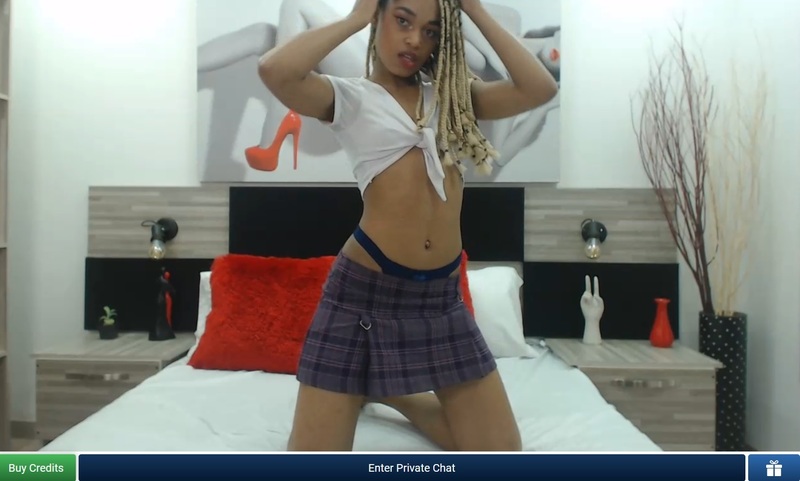 What makes ImLive the best cheap cam2cam site? The loyalty program can really help you save, especially if you plan on being a repeat customer. ImLive's membership tiers include bonus credits for you with each purchase you make. At the highest tier, you get up to 25% extra credits with every purchase. You also get other benefits including free videos and pornstar cam shows by industry leaders such as Teagan Preseley, Lana Rhoades, and Kayla Kayden.
The best feature of ImLive? Even at the lowest membership tier, the first 20 seconds of private chat sessions are totally free. If the babe suddenly strikes you as not hitting all of the notes you want, you can close the window without losing any money. There are many gorgeous ladies available here that are well worth your time and attention.
ImLive can also record your private show sessions. You get to choose when to start recording and when to stop. Rewatching the video will cost you a few credits, but significantly less than the original private chat did.
---
Flirt4Free.com

Flirt4Free is the most accessible cam site that I am familiar with. And I'm familiar with all the top cam sites. From registration, to finding a cam room that suits your needs, to flirting with the cam babe and finally taking her private, Flirt4Free makes sure that everything is as simple and straightforward as it can get. All video chat rooms which feature cam2cam are clearly marked, and they all include 2-way audio for free. Apart from its unhelpful search engine, everything on this cam site is convenient and inviting.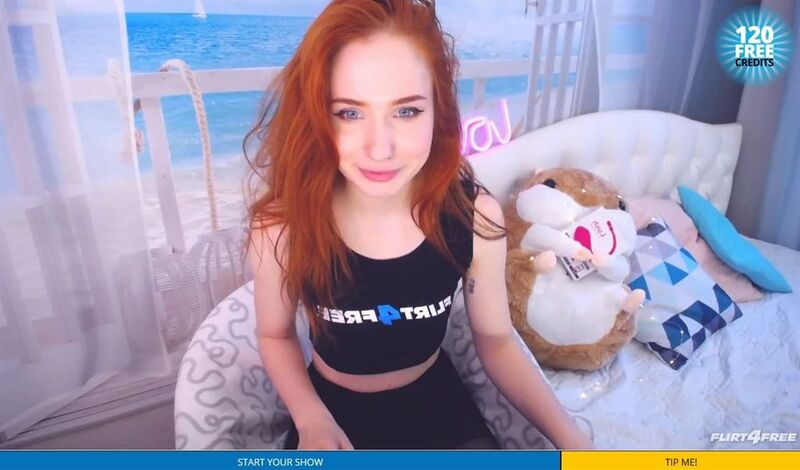 The introduction starts at Flirt4Free's front page, where you quickly find out that this site not only lets you preview the rooms, but also lets you listen to them in the preview. What's more, is that most rooms you'll see will be in beautiful HD quality with eye-popping cam girls. I've found it awfully hard to just visit for a review and not get sidetracked by its gorgeous performers. Sadly, there's not a very large number of them, especially when compared to other premium cam sites.
Flirt4Free's prices can be a bit all over the place. You can find on it some of the cheapest and priciest cam shows in the business, so it's a good thing it lets you filter them by price. Aside from that, Flirt4Free is also one of the few adult chat sites to allow its members to pay discreetly with gift cards and even accepts a wider range of them than any other.
Flirt4Free works astonishingly well, and its shows stream so smoothly you might as well be watching a recording. The c2c feature also works perfectly, both on desktop and mobile. I've encountered absolutely zero frame rate or buffering issues on my time reviewing the site. To get started with making your first purchase, you'll have a great number of safe and secure payment methods to choose from. Consult the sites giant FAQ page or fantastic customer support (offered through email, phone and live chat) if you somehow have any problems.
---
LivePrivates.com

LivePrivates is a premium adult chat site with a large variety of webcam models to choose from. If you like crystal clear video, this majority of the streams here won't disappoint. The few models who have not yet updated their cameras will certainly do so soon. LivePrivates also offers top-tier customer support to all visitors, even those who have not yet spent any money on the site.
The prices are a bit higher than some other sites with a site average of $2.40 a minute, while some rooms start as low as $1.26 a minute. But what you get in return is unmistakable quality. Visitors who register for free and who verify credit card details will receive 9.99 credits to spend on the site.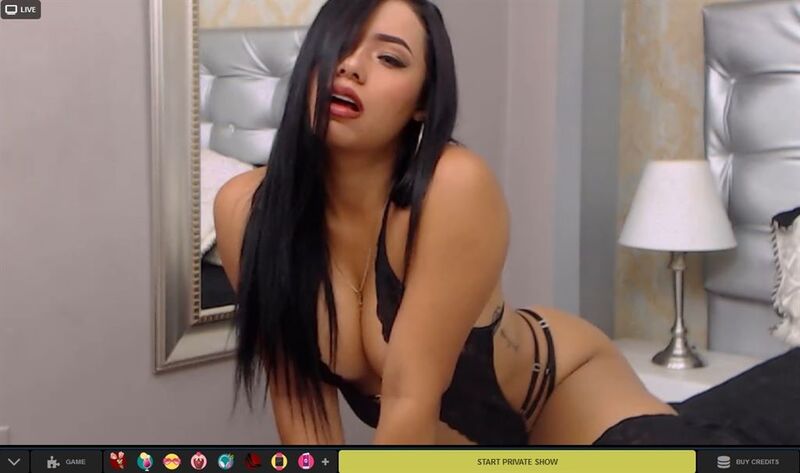 LivePrivates takes quality control very seriously. You can check each model's bio information to see what she's willing to perform in a private chat. These actions often include stripping, fingering, and shows that involve a number of sex toys, but the models can also list more niche topics such as JOI, CEI, and domination. If the model has listed a particular action, she is clearly indicating that she enjoys doing it. If she hasn't listed something you are dying to see her perform in a live show, don't despair. Simply ask her politely if she's willing to perform your innermost desires just for you. You may just be well-rewarded for your efforts.
The majority of the cam models on LivePrivates love watching you perform in unison on cam. They spend most of the day chilling in their bedrooms, eagerly awaiting visitors and attention. Sharing your webcam gives them something pleasant to look at while they get off.
---
XLoveCam.com

XLoveCam is a fantastic European sex cam site, which gives you a great opportunity to chat with babes in languages other than English. Many of these models speak three or more languages. XLoveCam has good quality video chat rooms, although they tend to operate on an ever-so-slight delay. Many HD rooms appear grainy at first but after a few seconds the video stream fully kicks in and these rooms look outstanding.
Hover over any of the chat rooms here and you'll see a number of national flags. This help convey which languages the cam girl in that particular room speaks and understands. Nearly all of them speak basic English, with French, Spanish, German, and Dutch among the other common tongues often spoken here.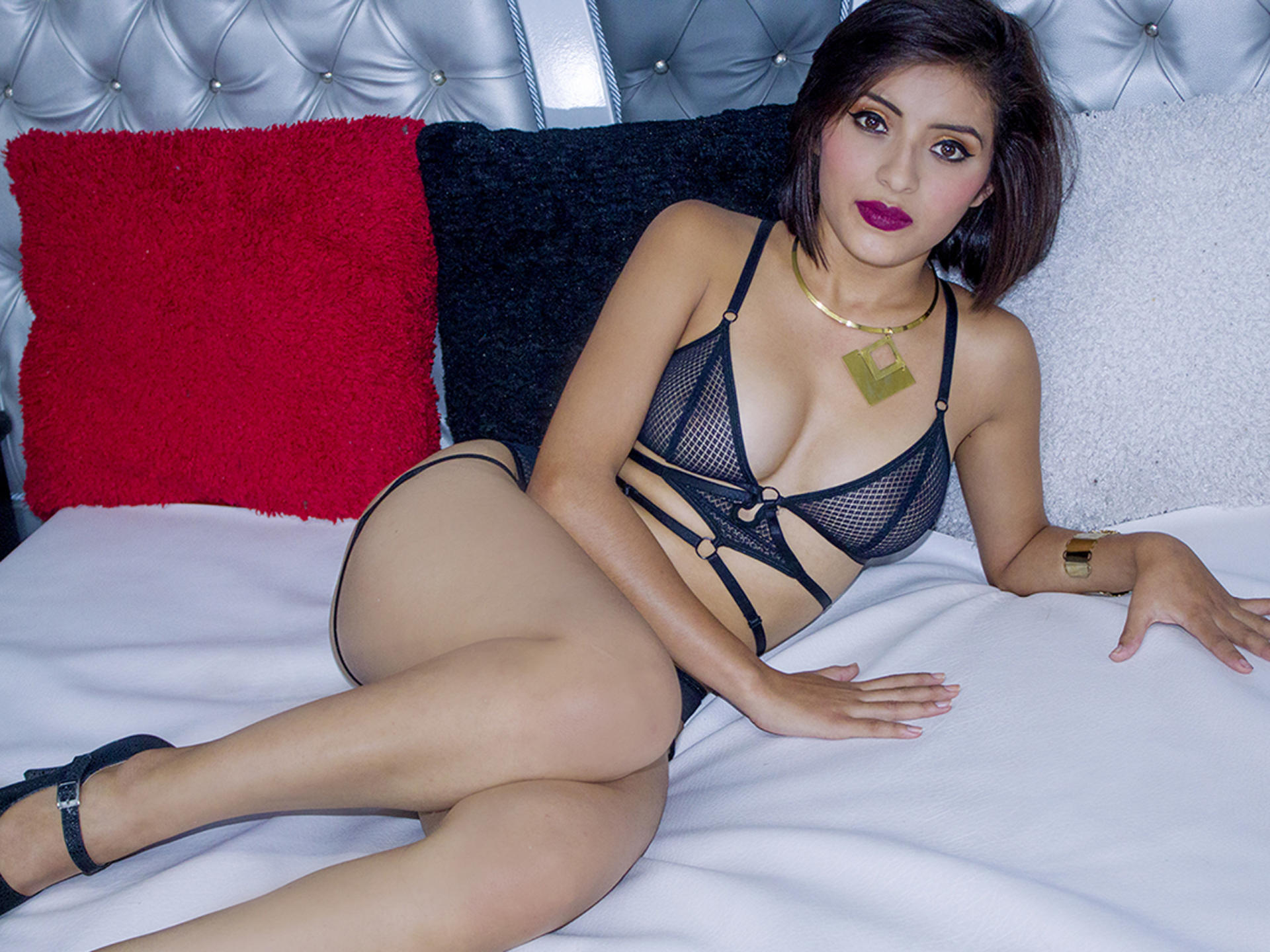 XLoveCam offers a great value for your money. The average private session runs $1.80 a minute, with the option to make it Xclusive for just a little more. The upgrade to Xclusive means that no other visitor will be able to sneak a peak on your girl as she gives you a private show. It is also a fantastic site for cam2cam sessions, as it is included with private chats. It is easy to sort the rooms by language spoken, making it a snap to find a cam model who speaks the language you are looking for.
There are some rooms on XLoveCam where the private chat rate starts as low as $1.20 a minute. This constitutes a serious bargain when you consider the quality of everything you are receive in return.
---
MyFreeCams.com

The original freemium cam site, MyFreeCams was the first site to break away from the pay-for-private-chat sales model, although they didn't completely phase it out. They are one of the only cam sites today to feature only women cam models. The site does not include any trans models, so if you're searching for trans chat, you will need to look for another site. MyFreeCams has a solid assortment of high-def chat rooms which go up to full HD-quality video with 1080p resolution.
MyFreeCams also distinguishes itself by featuring a set price for all private chats on the site. The models here all charge $6.00 a minute for private chat, which does not include cam2cam. The most popular cam models might also request a big tip prior to any private show, especially if the show requirements are detailed or if you are looking for a very particular fetish session.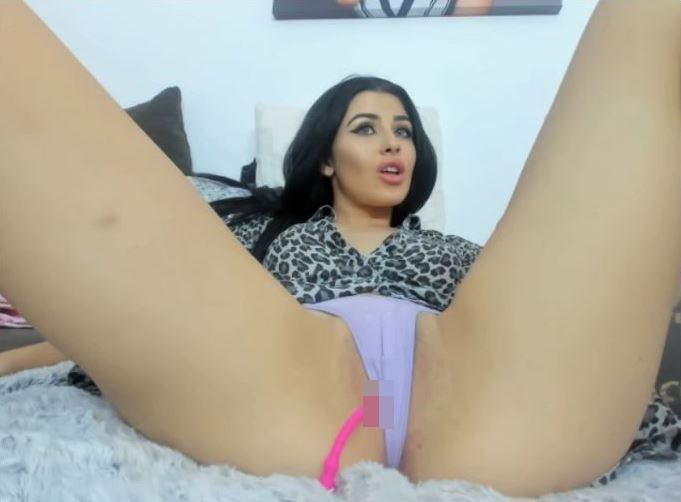 Among the biggest benefits of MyFreeCams? Thousands of webcam models broadcasting around the clock, and frankly, there just aren't enough users to watch all of them. With a bit of searching, you can find yourself a drop-dead gorgeous cam girl who is bored and looking for attention. The chat will cost you the site's standard private chat rate, but you won't be asked for a huge tip to start the session, and she'll certainly demonstrate how appreciative and enthusiastic she is during your cam2cam chat.
MyFreeCams is a top recommendation for fans of amateur webcam models as well as those who love American cam girls, as this site has both in abundance. American cam girls tend to have the highest price-per-minute across all live cam platforms. At least on MyFreeCams, you know the per minute price is the same for all the models.
---
Sexier.com

Sexier is a 2-way video chat site that has been offering low-cost live adult entertainment for more than two decades. This site has amassed a staggering amount of webcam models, as many of the models who signed up to model as 18 and 19 year old babes have stayed loyal to the site and now are broadcasting as beautiful MILF cam girls. If you want veteran beauties who know all the right moves or amateurs who are enthusiastic about just starting out, this is a great platform for your needs.
Sexier has a loyalty program that is very rewarding to members. You get bonus credits with every purchase of site credits. The number of bonus credits depends on your membership tier, and the very top tier awards you a lot of bonus credits with each purchase.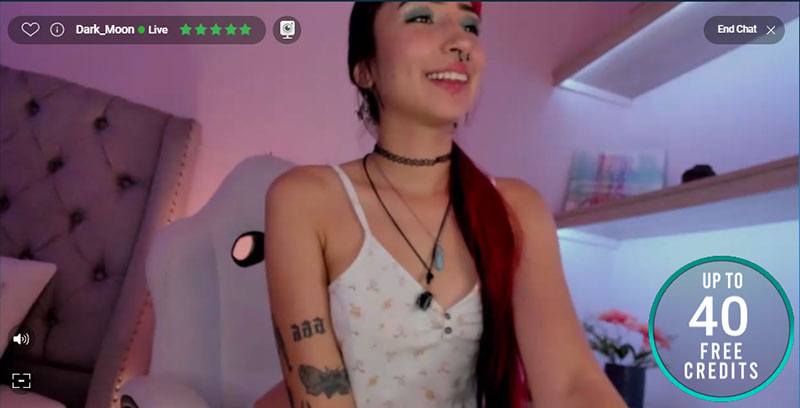 You can find some serious beauties on the site, but the video quality won't always display them in the perfect definition. Many of the webcam streams here are high-quality standard definition which usually looks great, but some streams are just a bit lackluster. The video quality is improving across the site as of late, but it might fall a bit short of your taste if you consider yourself a true HD-video connoisseur.
Sexier does includes cam2cam with two-way audio in all private chat sessions at no extra charge. It is always up to you if you want to turn on your camera and/or your microphone for the cam girl to enjoy. Sexier makes it easy to give commands by voice, without her ever seeing your grinning face as she complies with your instructions if that is what you desire.
---
Cams.com

Cams has long been a leading adult webcam site, and while the platform used to focus solely on private chats, that attitude is slowly changing. Cams is now best defined as a blended site, one that takes aspects from both freemium and premium cam sites. The video quality is broadcast in HD in most of the rooms, and the user interface is clean and intuitive with a modern edge. The site even has technical innovations not available anywhere else.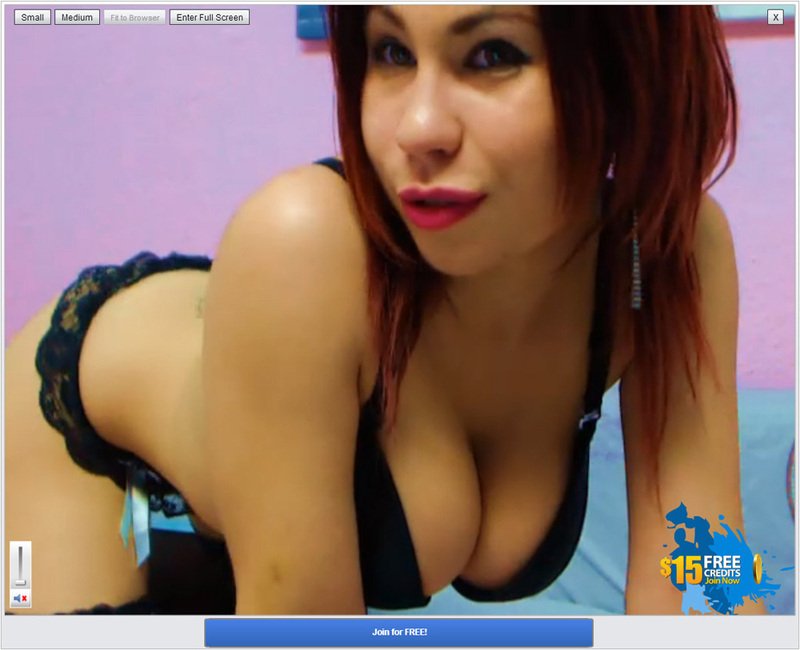 There is a very diverse model base on Cams, with many girls coming from a variety of international locations. Some girls strip for everyone to see, while others reserve that for private shows. Private chat sessions on Cams.com average $3.00 a minute, which does not include cam2cam. But with such a strong offering of beautiful cam models, it is easy enough to pay a bit more for the pleasure. The cheapest private rooms start at $2.50 a minute, but you can also join individual Fan Clubs for the models and snag discounted rates for a private chat.
While cam2cam isn't included in the private chat rate, it only adds about a buck a minute. This is a low price to pay and can turn a great private show into one of your all-time favorite experiences ever, especially if you join one of these exclusive girls for cam2cam fun.
---
BongaCams.com
BongaCams is one of the most popular sex chat sites in Europe and it's easy to see why. They have a fantastic selection of webcam models and great video quality. The site also lets you scroll down and look at other rooms while still remaining in your current room. As you scroll down the page, your current room shrinks to a smaller window but continues to be visible. This is a great feature for those of us who enjoy searching for the perfect cam model for a private session. One slight annoyance is that the site will bombard you with pop-ups encouraging you to buy some tokens until you actually complete a purchase.
There are many exclusive European models on BongaCams, and you simply can't find them on any other cam site. They are highly recommended, especially if chatting with continental beauties is your scene. This site is very friendly for native English speakers and will even translate the entire site into your preferred language by relying on your device's IP address.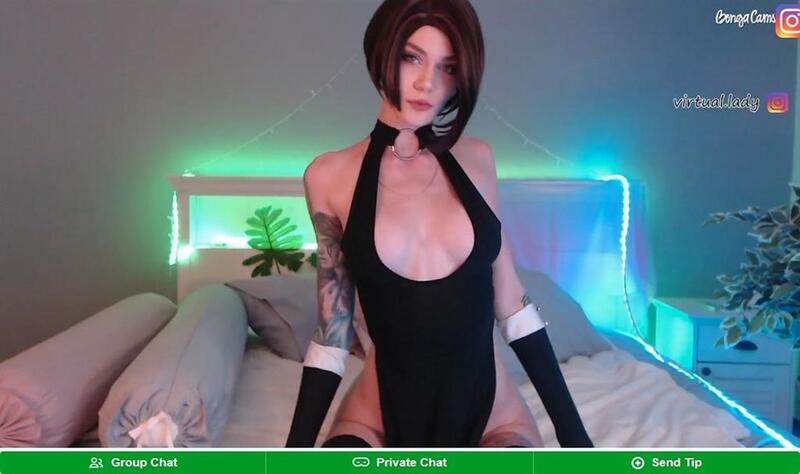 The majority of models here enjoy broadcasting while being scantily clad, as many prefer collecting tips from a large group of visitors in their public shows over joining for a private chat. This isn't to say that they don't work well one-on-one, rather just a heads-up that cam girls giving live shows in public rooms probably won't jump at any invitation to a private session. If she is the exact cam girl you want, and the only one you will accept for your session, you've got two main choices. Either offer up a tip that makes it worthwhile for her to leave the public show, or be patient, enjoy the show, tip, and then message the girl to set up a private session.
BongaCams includes options for cam2cam with 2-way audio in private shows. The average private chat room on BongaCams goes for about $3.30a minute, a rate calculated by purchasing the largest available package for site credit. As is true for nearly all cam sites, smaller packages of site credit tend to offer slightly less value for your money. As such, selecting a larger package will reduce your total chat cost per minute.
---
Breakdown of the Top 10 One-on-One Sites
In the table below you can see the cheapest private chat cost, the average private chat cost, and whether the site includes cam2cam and 2-way audio during these private sessions. We calculated the prices using the largest package available for purchase, as these packages tend to offer the best value for your money. If you plan to upgrade your live porn shows with private cam2cam sessions it makes sense to buy the bigger packages.
| | | | | | |
| --- | --- | --- | --- | --- | --- |
| Site | Cheapest Private Cost | Average Private Cost | Includes cam2cam? | 2 Way Audio | HD |
| CamSoda | $0.48 | $1.80 | Depends on broadcaster | Depends on broadcaster | ✓ |
| LiveJasmin | $1.20 | $2.40 | Extra | Extra | ✓ |
| ImLive | $0.98 | $2.50 | ✓ | Included | ✓ |
| Flirt4Free | $0.50 | $3.00 | ✓ | Included | ✓ |
| LivePrivates | $1.26 | $2.40 | Extra | Extra | ✓ |
| XLoveCam | $1.20 | $1.80 | ✓ | Included | ✓ |
| MyFreeCams | $6.00 | $6.00 | Depends on broadcaster | Depends on broadcaster | ✓ |
| Sexier | $1.00 | $2.00 | ✓ | Included | ✓ |
| Cams.com | $2.50 | $3.00 | Extra | Included with c2c | ✓ |
| BongaCams | $4.98 | $4.98 | ✓ | Included | ✓ |
Value for Money Explained
LiveJasmin is among the more expensive sites on the list, but it remains as one of our top recommendations. Why is that? LiveJasmin maintains the highest quality standards out of all the listed sites. It is the only site here that has nothing but beautiful HD streams coming from each and every room. The end result? You avoid the total disappointment that comes from selecting a gorgeous babe for private chat, only to enter the room and realize the pic was taken before she looked as she does now, or that the video stream is so weak that you can't receive high-quality video at all.
LiveJasmin is one of a few sites that charge for 2-way audio, but they are also one of the only sites that guarantee it. All other sites simply state that 2-way video sharing is guaranteed, as long as you have a webcam, and that using the audio is dependent on the model, as not all of them models have speakers, while others blast the music so loudly that they simply can't hear you. LiveJasmin models that advertise cam2cam with 2-way audio are required to have a speaker connected and to be ready to fully engage in an interactive session using both video and audio feeds.
Many freemium sites advertise having lower prices, but not all of the models are available for a private chat. Your total cost will go up if you have to tip her in order to convince her to start a private chat with you.
The cam2cam feature usually works straight away on most of the sites, but you might have to update browser plugins such as Flash and maybe even QuickTime. LiveJasmin offered the best interaction of all the sites during our testing, with a bug-free chat system. No adjustments at all were necessary for us to begin sharing our webcams and microphones.
---
Freemium vs. Paid Sites
Freemium sites are where the models strip in free chat for everyone to see. They get naked when they reach a goal or when they are fishing for tips. This is the opposite of paid sites, where models tease and entice in the free chat, but only get naked in private.
As a whole, the paid sites have stronger quality regulations in place, to make sure that the customers are happy. Most freemium sites are very liberal with their policies, and while you can complain about individual models, not much action is likely to be taken. This is in strong contrast to sites like LiveJasmin and ImLive which offer strict satisfaction guarantees. If a model's profile indicates that she is willing to perform a certain action, but she is not willing to perform it for you in private, you have a helpful customer support team who can help you get your credits back.
One of the biggest differences between freemium and paid sites is that on freemium sites many webcam models do not engage in cam2cam sessions. They generally have the feature turned off completely won't turn it on no matter how much you offer up as a tip. The reluctance to engage in cam2cam is especially true during a live public show when she has tips pouring in from a large cohort of fans.
---
Determining What the Model Is Willing to Do
Each model likely has a posted bio somewhere on the site, and this will let you know what her fetishes are and what she will do in private. The full range of her interests may run from chatting, stripping, and fingering all the way up to hard-core fetish play with leather, whips, and chains. We recommend using the free chat areas to ask questions and to get to know the model better.

Many webcam models are willing to do more than they have listed. But, that doesn't mean you should just assume they would be willing to do it without asking first. To avoid disappointment, we highly recommend confirming with the model if your tastes are more unique.
Warming the Girl Up
Many of the webcam models across all the sites now use a Lovense toy. Basically, it's an interactive toy that can be inserted anywhere the model likes, and it vibrates when the model gets tipped. Each tip you give provides the model with a pleasurable vibration and it definitely helps to get her wet and horny before you join her for a cam2cam show. These interactive Lovense toys offer fans a fun way to tip the model, watch her writhe with pleasure, and also strip down to her birthday suit quickly.
If you see a visitor steadily tipping the girl you want to take into a 1 on1 cam2cam session, don't fret. Just beat them to the punch by taking her into a private session first. This lets someone else throw down tips and make her horny just in time for your private chat session.
Why Is Getting Watched on Cam Hotter?
If you watch porn, you know that watching the same videos every day can get pretty stale. You may have your favorite stars and videos, but as it is static, the sexual positions and scenarios never change, and you have zero control over how any particular scene plays out.
Enter the webcam to the webcam private session.
These cam2cam private chats let you offer directions to the cam models on many aspects of the show. How should she be dressed, what toys you want her to use, and what positions you most want her to use are just a few of the ways you can influence and guide your private show. These shows certainly let you thrive as the dominant partner, where you can issue playful orders and watch her work to please you. Of course, you can easily switch it up and become submissive, in which case the roles reverse.
Influencing the show's content and the vibe isn't the only thing that makes it hotter than traditional porn. Performing live for someone you don't already know can be quite a liberating and exhilarating act of exhibitionism.
Do the Girls Actually Like It?
It's hard to determine exactly which webcam models truly enjoy having 2 way video chats and which are simply doing it for the money. Generally speaking, models who prefer not to offer cam2cam sessions often register on sites where they aren't required to enable the feature in private. The remainder of the cam girls appear to enjoy watching in cam2cam sessions as much as the rest of us.
Many of these cam babes are delighted to share a cam2cam session, and enjoy watching visitors of all sorts strip and join them in obtaining personal ecstasy. Many models also get an additional boost of pleasure simply knowing that there are literally thousands of visitors who have gotten off while watching them get off.
---
Best Sites for Fetish Cam 2 Cam
If you enjoy fetishes of any sort, having a 1 on 1 private chat with 2-way video and audio can greatly enhance your experience. Having someone perform your fetish live just for you is among the hottest sessions available online. LiveJasmin also performs well in fetish categories, as it offers one of the largest selection of fetish models who are the most accommodating in terms of what they will do on cam for your pleasure.
Other site recommendations for fetish cam sites include Flirt4Free, which has a strong following in the fetish community or ImLive, which has been around long enough to offer a ton of fetish models. We actually have entire articles dedicated to the best submission and domination cams.
Master/Slave
If you are into submission and domination, cam2cam sessions offer fetish fans the element of complete certainty. If your camera isn't turned on, the model has no way of verifying that you are actually the obedient slave that you claim to be. Sharing your webcam for her to watch you disgrace yourself is exactly what a good slave strives for.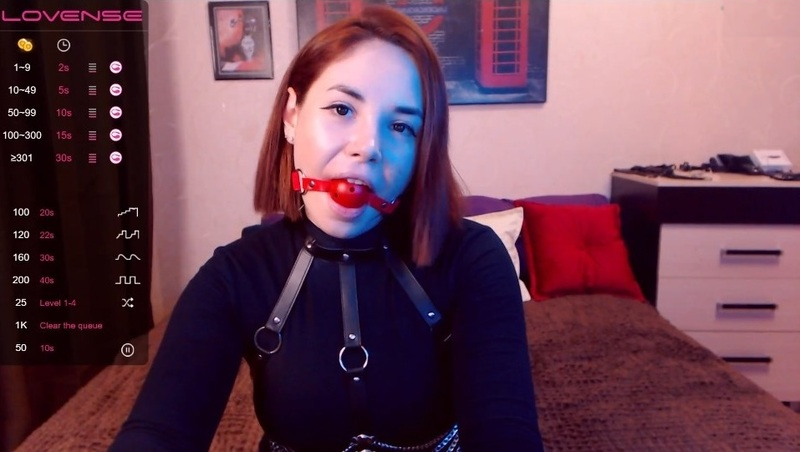 If the opposite is true and you prefer being the dominant partner, turning on your webcam shows her that you are serious and that you expect her to do as she's told. After all, you're watching to ensure she follows through.
JOI (Jerk Off Instructions)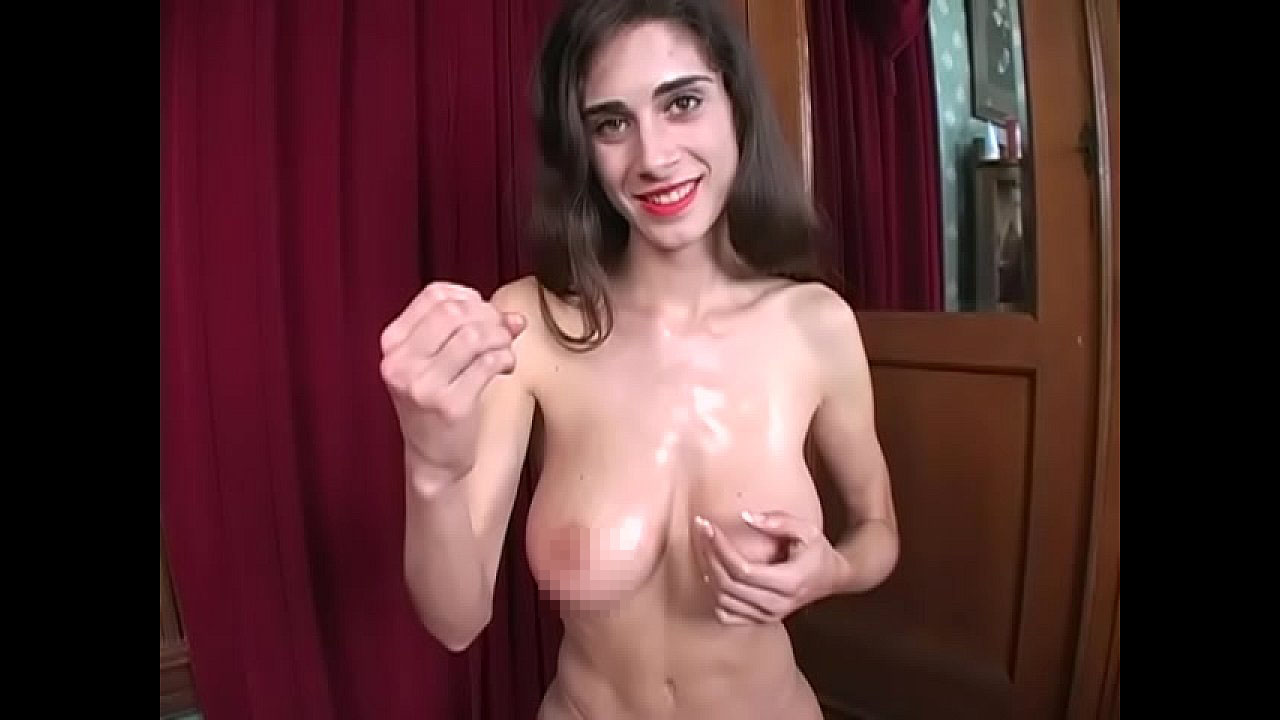 If you love getting jerk-off instructions, there is no better option than cam2cam chatting. The shared video and audio connection allows for her to issue clear instructions and then observe you make sure that you comply with all commands. Without cam2cam, these are really just generic instructions with zero chance of enforcement.
With your camera turned on, the model can see you as you are near ecstasy and then tell you exactly when to slow down and how to edge yourself in order to obtain maximum satisfaction.
As many JOI fans are also into CEI (cum eating instructions), cam2cam sessions also offer you the only true way for you to prove that you gobbled up all of your spunk by showing her.
SPH (Small Penis Humiliation)
If you have a small penis and that's your turn-on, we don't judge, but maybe you long for beautiful women to do so. In this case, your best opportunity comes from opening and sharing your webcam and shortcomings with the cam model. Without it, you are just describing it to a girl who must imagine it in all of its tiny splendor, as she has no way of inspecting it on her own.
Those looking for the harshest forms of SPH will want to ensure a 2-way audio connection in addition to the shared cam2cam feed. This will let her inspect and then berate you and your tiny penis without the need to even lift her fingers to the keyboard.
---
Conclusion
The best site for cam2cam private webcam chats is CamSoda. The models strip in the free rooms, giving you a damn good preview of what you can expect in a private chat before you jump into one with her. The video quality is superb and often in HD, while the cam models are frisky and enjoy chatting using 2-way audio and video connections.
Many of CamSoda's beautiful cam girls are available for live chat at rates as low as $0.50 a minute. As this price generally includes cam2cam with 2-way audio, as well as a free recording of your private chat session, you know you've hit the jackpot. At present, CamSoda offers the best combination of low prices with outstanding features like cam2cam including audio, and even private session recordings for you to enjoy later.