Best Lovense and Ohmibod Enabled Cam Sites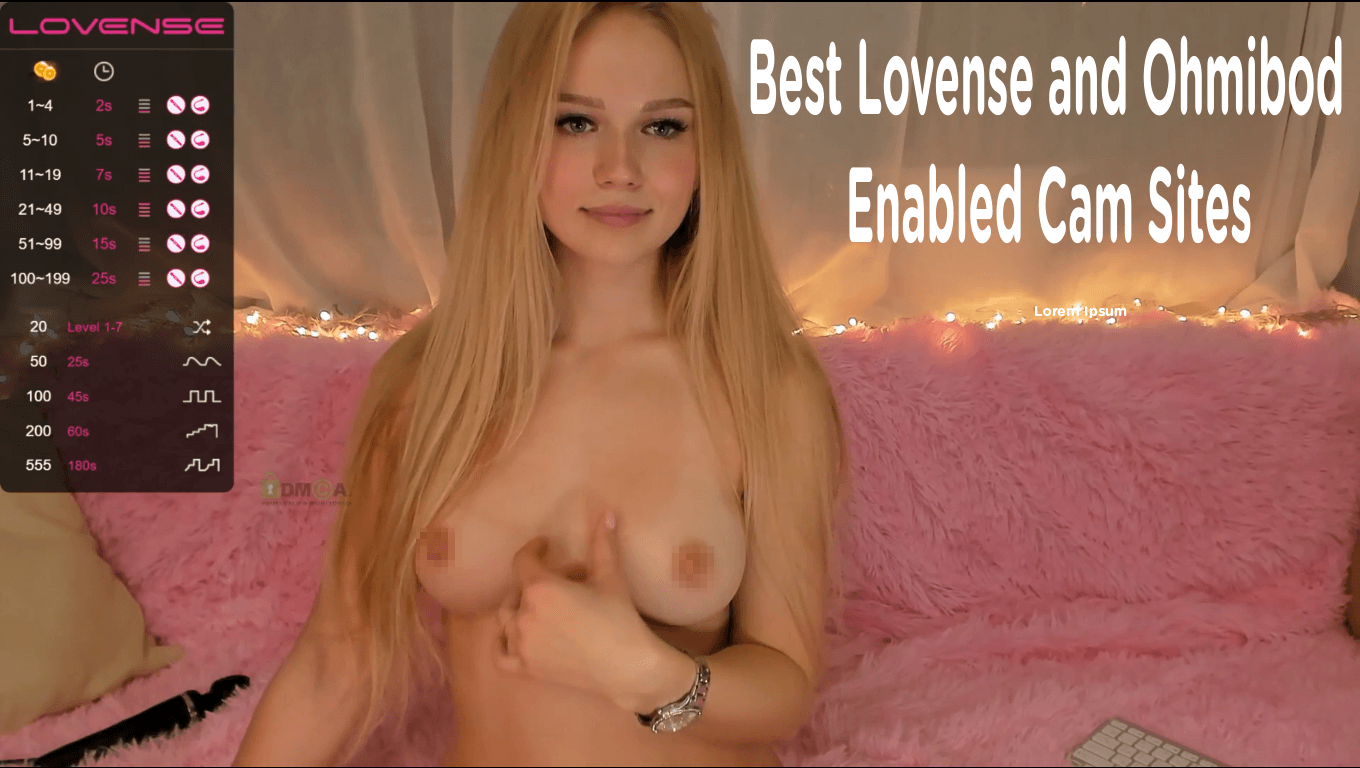 March 7, 2022
I looked for the best webcam sites with models who use vibrating sex toys that are linked to their tipping buttons. These websites are set up so that members can control a performer's sex toy from afar. The best 5 Lovense and OhMiBod sex chat services where you can make hot cam models spasm and cum with the click of a button are listed below.
---
CamSoda.com

No live webcam site incentivizes its cam girls to use teledildonics as CamSoda does. This is a freemium adult chat site where you're encouraged to tip the cam babe, just like in a strip club. Because they want you to tip as much as you can, most cam models on CamSoda purchase OhMiBod and Lovense sex toys and link them to the tip button. There's no way to know which cam girls use them, though precisely, so look for that pink antenna. And with CamSoda's mass preview feature will make that an easy and enjoyable task.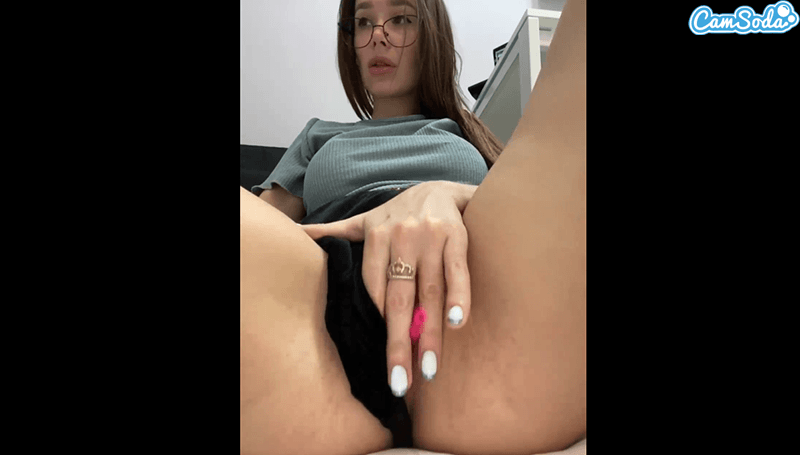 There is no extra charge to enable the OhMiBod and Lovense sex toys on CamSoda. All it costs is what you're willing to tip, which can be as low as 1 token (less than 10 US cents). Many chat hosts have the option to Control Her: you pay a nominal fee, and get to take complete control of her Lovense toy for a while. Some of the girls charge as little as 50 tokens for a minute of complete domination. You aren't limited to just taking control in the open chat; you can also do that in a private chat for a more intimate experience.
It won't even cost you that much; while CamSoda isn't focused on its private shows that much, they still work great and cost about as much as they would on any good premium sex chat site. Many models allow you to record the show for free so you can watch it later at your leisure. On top of that, many also include two-way video and audio for free, which you can see once you click the Go Private button. It's even the only cam site that enables you to cam2cam on mobile.
CamSoda doesn't skimp on quality, either. While they don't have the vastest collection of cam girls, the models they do have working for them are typically gorgeous and come in all shapes and sizes. And colors and ages. They're varied, is what I'm trying to say. And that is added to the fact that most of them stream in HD.
The site itself is very lightweight and loads fast and fluidly. I've come across no technical issues worth mentioning, and billing was always secure and effortless. To top it off, CamSoda offers a great FAQ page and customer support that you can contact via email, phone, or live chat if you're having billing issues.
---
LiveJasmin.com

LiveJasmin is a feast for the eyes. You're not going to find an adult chat site with better video quality, and I can guarantee you. All models here are required to stream in HD, while some even opt to stream in full 1080p HD. LiveJasmin even enables you to broadcast in HD while in a cam2cam session. It can almost feel like you're jacking off to your next-door neighbor, who gladly opened her window to reciprocate.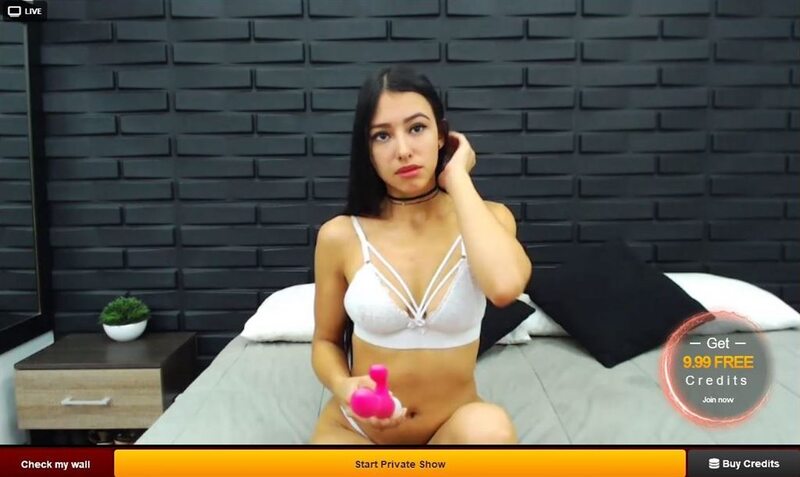 Regarding OhMiBod and Lovense cam sites, LiveJasmin tends to feel the most intimate. Not only is the site's video quality amazingly realistic, but most of your more "adult" interactions will be done in private chat, where it's just you and the performer. You can find all the interactive sex toys shows in the VibraToy category.
Once you enter the VibraToy category, you'll realize that LiveJasmin not only has a ton of different hotties using its platform but also that many of them use interactive sex toys in their shows. While it may feel overwhelming at first, like any good thing, you get used to it quickly and find yourself with no shortage of variety.
The VibraToys on LiveJasmin don't work the same as the teledildonic sex toys on other sites. The girls don't use the Lovense Lush; they use the Lovense Nora, as you can see in the image above. You have to pay extra to turn it on, and it can only be used in private chats. It will cost you an extra two credits a minute to turn on. You will gain complete control of the vibration and rotation of the sex toy she uses. As you might imagine, from a full-on dildo, it's far more powerful than the Lush.
On the more technical side of things, LiveJasmin is pretty much flawless. While it takes a short while for the previews of the shows to load, the shows themselves load fast and lack any technical issues. LiveJasmin also offers you the option to pay with gift cards, which are safer and more discreet than any other payment method. On top of it, it gives its members access to a huge FAQ page and email, phone, and live chat customer support.
---
Flirt4Free.com

Know what you're getting and get what you want—that line pretty much sums up Flirt4Free. It's a top-tier premium cam site that puts a lot of effort into giving its members the feeling that they are in complete control over their experience. The transparency on Flirt4Free is laudable; hover over a chat room, and you'll get a video preview of it, an audio preview, a short bio of the model, and some pertinent details about her show. In addition, while Flirt4Free's search engine isn't great, its categorization system will help you get to whatever particular model or show you want.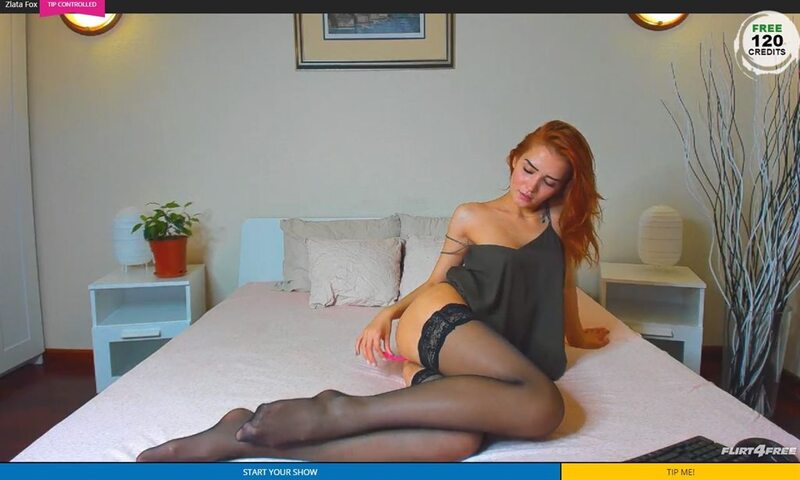 There are plenty of interesting show types on Flirt4Free. The most relevant one to the topic at hand is also the most wildly featured on the site. The moment you enter this live cam porn site, you'll see that most chat rooms on the front page are adorned with a pink Tip Controlled banner in the color pink, matching the color of the performer's Lovense or OhMiBod sex toy.
On average, the quality of these shows is very high. Most models that can afford to purchase an expensive interactive sex toy can usually afford HD streaming equipment. Their stream rarely has any stuttering or buffering issues, and the models, while not as plentiful as on sites like LiveJasmin, are beautiful and varied.
One of the best features for interactive sex toy enthusiasts is the inbuilt tipping system. You have the option to send a custom Tip Flood. You choose the number of credits you want to tip, and the system divides the big tip into small increments so that you don't have to keep clicking each time you want her toy to go off and your toy to get off.
There are a ton of ways in which you can pay for the site's services. Flirt 4Free also offers you the option of paying with gift cards and is actually available as a payment option in more locations. When you're on the site, make sure to use Flirt4Free's categorization system to filter by price. Flirt4Free takes freedom of choice seriously and has the largest disparity between show prices that I've seen. It can be very low or extremely high, so make sure you're browsing through price ties that you're comfortable with. As an aside, two-way video and audio are freely enabled in every private chat by default, but some models sometimes choose to disable one or both. If such features interest you, pay attention to what's specified when going private.
All in all, though, Flirt4Free is a rather well-rounded and well-built xxx cam site. Other than getting annoyed at its unhelpful search engine, I've yet to have an issue with it. If you have a problem, search the site's comprehensive FAQ section for guidance. If that doesn't do it, there's always email, phone, and live chat customer assistance at your service.
---
Chaturbate.com

As with most freemium cam sites, Chaturbate considers remote-operated sex toys to be one of its biggest draws. As soon as you enter the site, you'll immediately see that the large majority of cam girls on it are using Lovense and OhMiBod sex toys that can be activated by tipping. It's like CamSoda, only with about 8 times as many cam shows.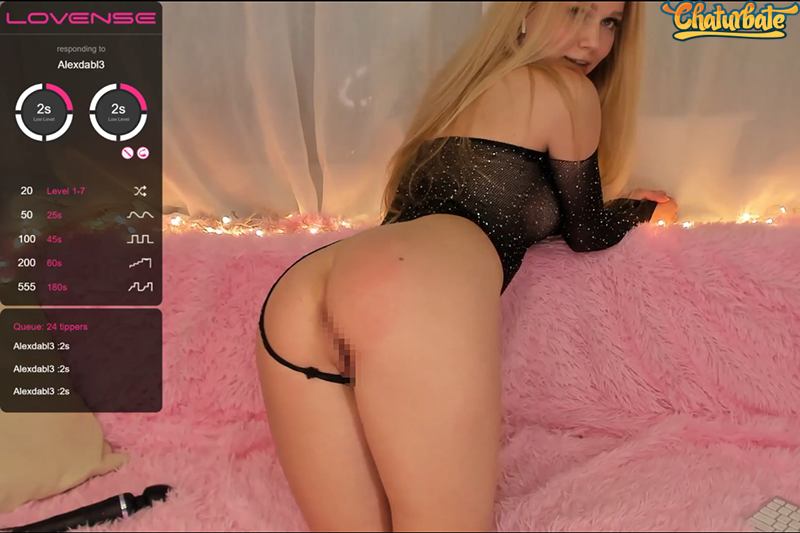 Chaturbate's biggest strength is its vast selection of models. It probably has the largest amount of performers out of any cam site I've visited and definitely much more than all other Lovense and OhMiBod sex chat sites on this list. There's really no chance of visiting Chaturbate and not finding a model or show to your liking.
But it may take some time to do that; Finding any of them by any other means is rather hard, as Chaturbate's search and categorization features don't work as well as they should, and the site doesn't even have a basic preview feature to compensate for that.
The quality of the shows, though, is excellent. Many, many models on Chaturbate stream in HD, and a lot of them are very attentive and congenial. Surprisingly, they're also cheap, not just for a freemium cam site. Sure, you're going to see a lot of action in open chat, but if you want to switch it up every now and again and have the performer all to yourself, you can do so for a comparatively cheap price.
The problem with that is the cam2cam, or, more accurately, lack thereof. Not only is it not included in any private chat, it is also difficult and tedious to set up. It's simply not a feature that Chaturbate's developers actually implemented. Unfortunately, the same lack of approachability extends to Chaturbate's customer service. While the site has a decent FAQ section, no online support is available, not even for premium members, and the only way to contact them is through email.
---
MyFreeCams.com

As far as Lovense and OhMiBod sex chat sites go, it should now be pretty obvious how much freemium cam sites dominate the market. MyFreeCams is the third such live sex chat site on this list, and the most veteran of them. And it shows; MyFreeCams looks like it was pulled from the 90s, and is sometimes complex to a fault. But don't let its exterior fool you: once you get the hang of it, you won't want to leave.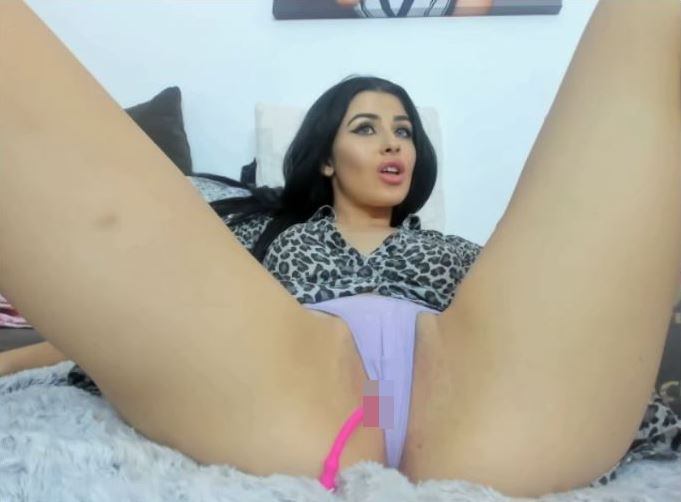 The problem is actually getting the hang of MyFreeCams. Start with this: the buttons above the grid of rooms allow you to switch to seeing their previews. I recommend doing so, as the site has a handy mass preview feature. There's sadly no way to search for shows that feature interactive sex toys specifically, so you have to sift through them for a flash of pink inside a twitching cam girl. It is a freemium cam site, so it won't take long to find one. Or a dozen.
That is because MyFreeCams has accrued a lot of models over the years and even boasts the biggest selection of American cam girls on the market. This is a definite girls-only site, though, so if you're looking for anything other than female performers, check the other four sites on this list instead.
As for private chat, it isn't really the site's forte. Depending on the size of the token package you're purchasing (bigger packages are at a discount), the price of 1 minute in private on MyFreeCams ranges from $4.80 to $6.00, and preventing others from spying on your show will up the cost you between $1.60 and $2.00. This is much more expensive than on most other cam sites. If you intend to have a bit more intimacy with the model, I recommend you to join a group show instead. They're much, much cheaper and usually don't feel too crowded.
On a more positive note, MyFreeCams site may be cumbersome, but it works rather well. It offers fewer transaction methods than most cam sites so, but doesn't suffer from any technical issues, as far as I can tell. It works amazingly well on mobile and even looks better on your phone than it does on your computer screen. As for customer service, MyFreeCams has an entire wiki page as its FAQ section but only offers assistance via email.
---
In Conclusion
The leading freemium adult chat sites in the industry are those that rank first among all Lovense and OhMiBod sex chat services. CamSoda is by far the greatest of them all. It includes almost every function you might want and a few you didn't realize you needed.
With the rise in popularity of remote-controlled sex toys, there are so many amazing cam sites out there that it's difficult to go wrong, especially if you stick to the ones on this list. CamSoda is, without question, the one that will most likely meet your needs.