Top 5 Adult Cam Sites with Live Video Preview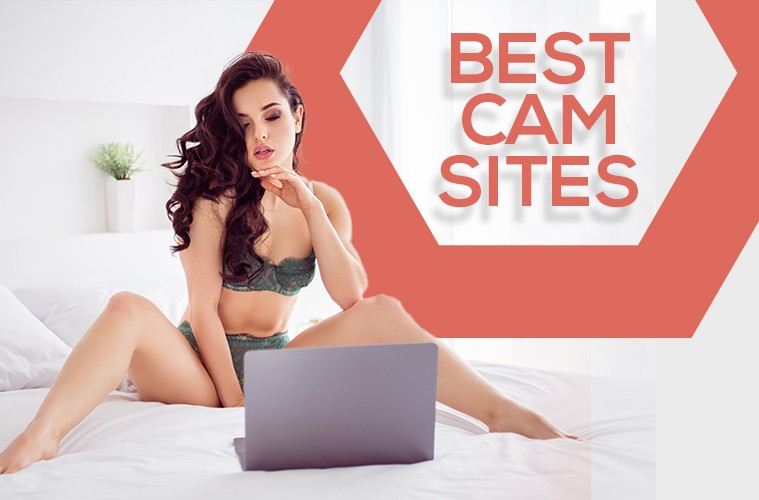 March 4, 2022
If a picture is worth a thousand words, a video must be worth at least a million. Rather than wondering if a model will match her picture, check out these excellent cam sites that offer you a video preview before you even enter her room! With red-hot video feeds, figuring out which cam girl you'd like to chat with has never been easier. Spend your time chatting, not entering and exiting rooms.
---
CAMSODA

CamSoda is a huge site that brings you up close and personal video feeds of 1,000+ amateur cam models. The desktop layout is clear and intuitive, and the most difficult choice may be picking which room to enter. Looking for fun while on the go? The site also offers an outstanding mobile experience with excellent video streaming and cam2cam options on par with the desktop version.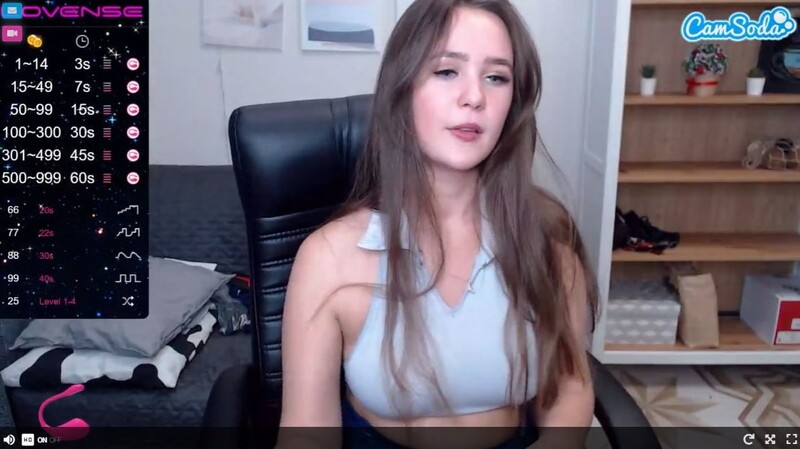 Landing on the CamSoda homepage seems a lot like landing at the Playboy Mansion. Only more girls are on display, and the shows are even wilder. The multiple squares displaying these gorgeous and naughty gals all feature live video feeds. The feeds from some of the rooms will occasionally go still, but a quick wiggle of your mouse brings these girls back to life. Both the still pictures captured from the video feed and the video streams themselves are of excellent quality and let you see exactly what is going down in each room. CamSoda takes chatting to the next level by letting you adjust the size of the webcam player.
With over a thousand cam girls ready to play 24/7, you have an excellent assortment to choose from. The video streams here are of excellent quality, and they load quickly. Many of the models here offer wild live shows in their open chat rooms, many in HD quality, for your naughty entertainment. The most popular cam girls can have several hundred viewers in their rooms at any one time, and because they get tips throughout the duration of their show, many of them won't be open to private one-on-one sessions until after their performance. The best bet here - chat with her or send a message when she's not in the middle of a huge performance.
As fun as live shows can be, especially on freemium cam sites like CamSoda, there is something exceptional about spending quality private time with your selected cam goddess. Thankfully, the CamSoda team brings you excellent rates starting at $0.55/min, with the site average of $2.75/min. If you enjoy cam2cam action, you can join in the fun from your desktop or mobile device. The fun doesn't have to stop just because your private show does, as this site can record your private session and let you watch it over and again at no additional charge.
---
LIVEJASMIN

Do you insist on only having the finer things in life? Do you prefer caviar and champagne over pizza and beer? Cam fans who appreciate premium quality love LiveJasmin. The site has thousands of luxurious women of all shapes, sizes, and fetish interests. All of the rooms here are high-def, and you can enjoy live cam2cam action on your desktop or mobile device.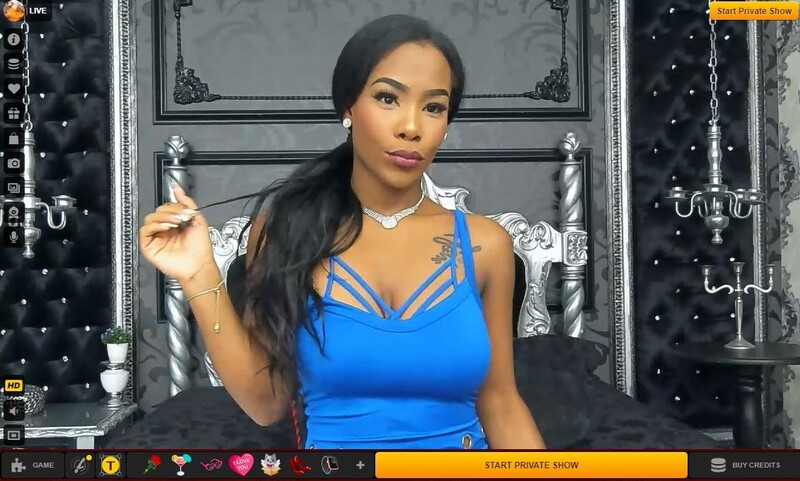 LiveJasmin has the sleekest website out of all the live cam sites. It works extremely well, and the buttons are intuitive and placed in the right spot. But it is more than just a pretty layout - all of the photos and video previews are amazing as well. Hovering over any of the gorgeous and professional-quality images will trigger a live feed into the cam model's room. This makes surfing for a chat partner both fun and simple. As all the rooms feature solid HD-quality video feeds, you can feast your eyes on a world of delightful dames.
There tend to be around 1,500 models online for you to chat with, though certainly more will be online during peak hours. Because LiveJasmin insists on high-quality touches everywhere on their site, you can relish the video feeds coming at you in HD on both your desktop and mobile device. LiveJasmin also features one of the best mobile experiences, even allowing you to launch a cam2cam session from wherever you find yourself. This option is welcome, as the ladies here can't get naughty in public chat, only in their private sessions.
Of course, all of this premium quality comes at a cost - though it is less than you might expect. The average price for private chat is $2.40/min, but there are some models with rates as low as $1.00/min. LiveJasmin's filters are extensive and detailed, which makes finding just the right partner for a private chat session easy and simple. Do keep in mind that there is an additional fee above the model's private chat rate for launching a c2c session, and if you'd like to share 2-way audio with your video feed, you will need to toss in another buck a minute.
---
FLIRT4FREE

With a tantalizing assortment of fetish-friendly cam girls, Flirt4Free is an excellent destination for live chat. Many of the rooms offer HD-quality video streams, and visitors can enjoy cam2cam options, including 2-way audio from mobile devices as well as desktops. If you've ever wanted to learn a bit more about fetishes, this site is for you, as it has a forum for all types of fetishes, complete with helpful information for beginners and those well-versed in many different scenes.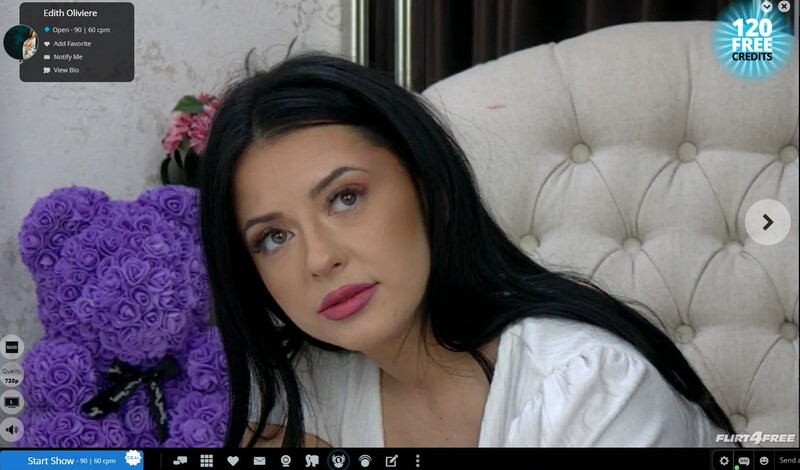 Flirt4Free's homepage is uncluttered and loaded with hot girls, all begging for your attention. Hovering over any of the semi-professional headshots loads a video preview of the cam girl's room. There can be a very slight lag before the stream begins, though certainly, the payout is worth the delay. Hundreds of gorgeous video goddesses will quickly fill your computer screen. There is a wide assortment of cam girls to choose from, and the video feeds help make choosing a room easier.
Around 600 models are chatting on Flirt4Free around the clock, and many of these babes stream in outstanding HD quality. There are loads of sorting and filtering options available which helps you find a gal who fits your desired qualities pretty quickly. These filters are easily accessible in dropdown format at the top of the page. Are you looking to have a quality chat with a model who knows her way around the fetish scene? From fin-doms to balloon stompers and everything in between, if it turns you on, chances are very good that there are women here who will be more than happy to oblige.
Private chat on Flirt4Free starts at an astonishingly low rate of $0.45/min, while the average private chat cost here climbs to $4.10/min. As you might expect, the more experienced models will be on the higher side of this average, as will the very best of the mistresses of the dark arts and those who are game for very detailed and exacting scene play. The site throws in cam2cam for you at no additional charge, making interactive fun here much more fun. This is one site where you can chat and explore any fetishes or kinks you have always been curious about to your heart's content.
---
IMLIVE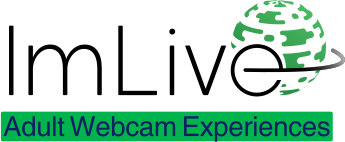 ImLive has been hosting beautiful cam models for an online chat since 2003, and they have continued to evolve and improve the experience for visitors of all sorts. One of the site's greatest features is the Multi-Viewer, which gives you the ability to enjoy live video feeds from up to six cam rooms simultaneously.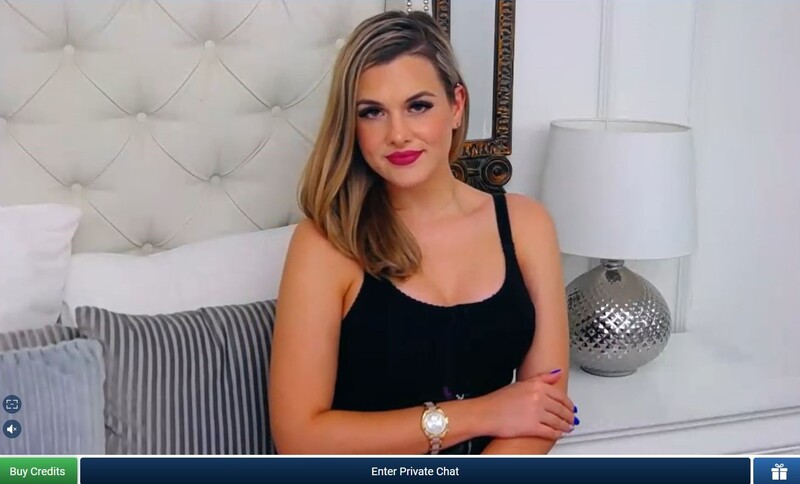 When you enter ImLive's homepage, you will be met with dozens of cam girls waiting to chat. The layout here is simple as the models are arranged in a standard grid of high-quality images. Hovering over any of these pics will start a live video feed into that room. There are loads of options for sorting and filtering the ladies, depending on what strikes your fancy. For example, if you'd like to find a submissive cam model, there are plenty to choose from here.
Many of the 500+ models you will find here are broadcasting in solid high-def video feeds for your enjoyment. The multi-viewer gives you great access to watching 6 of these models at the same time. About half of the cam rooms you will find here are still broadcasting in high-quality standard definition and are not yet streaming in high def. This isn't to say that these video feeds are bad, but given that so many adult cam sites have all or nearly all of their models streaming in HD, it is a bit of a bummer.
If the lack of rooms broadcasting in HD is bad news, one of the best aspects of this site is the pricing structure. Private chat rates here start at the low price of $1.00/min, while the site average is $2.25/min. With loads of fun and fetish-friendly models, you can certainly enjoy private chats of all sorts. The women of ImLive are engaging and fun to chat with and generally are down to play with you in whatever way you would like. The site can record your private chat sessions, though enjoying them will cost you some cash after the first 72 hours. The site also has Fulfil Your Fantasy, an easy and fun feature that lets you submit your desires, and the cam girls can try to make them come true.
---
XLOVECAM

If chatting with seductive European cam girls is your goal, XloveCam offers you a wide assortment to choose from. The girls stream in solid HD quality and the site lets you enjoy cam2cam with these continental cuties from both desktop and mobile devices. The site also includes cam2cam as a standard feature in the private chat rate.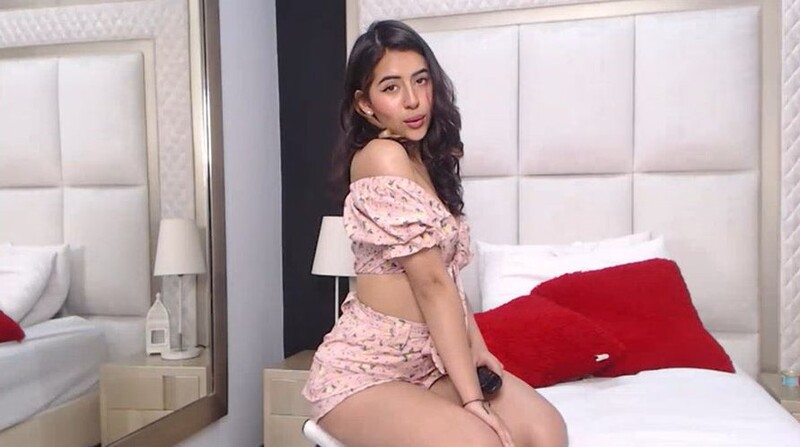 The XloveCam homepage feels a bit more generic than some of the other live cam chat sites, though still fully functional. The squares that populate the screen are of excellent quality, and when you hover over any of the luscious ladies, the square expands a bit and begins streaming live video from their chat room. As many of these women are broadcasting from Europe, XloveCam helps you discern which women speak which languages by including national flags in their profile boxes. The site is also available in over 2 dozen languages besides English, easily making it a global paradise for live cam chat.
There are generally 600 or more cam girls online for chat, and they broadcast from nearly every spot on the planet. Most of these cam girls are streaming with HD cameras, and the solid video comes through clearly and quickly. Sorting and filtering are available in helpful categories like ethnicity, bust, body type, and hair color, to name a few. These filters work well and can quickly display who you are looking for in short order. If you're a fan of boobs, do be sure to swing by on Topless Mondays, when many of the site's models enjoy streaming with no tops on.
The free chat areas here tend to be fairly tame, while the private chat sessions are smoking hot. The rates for private sessions here start at $1.10/min, while the site average is an impressively low $1.90/min. What's more, the site is one of the best for a cam2cam chat, and it is an included feature with private chat sessions. The site does not offer private session recordings, but given the solid HD video quality, great selection of Euro beauties, and c2c included, its absence is hardly noticed.
---
CONCLUSION
With hundreds of cam girls broadcasting from many different sites, finding one to chat with can be difficult. Video previews make This process infinitely easier, and all of the sites on this list will help you quickly find someone who fits the bill perfectly. Each site here has an excellent assortment of cam models, many HD-quality rooms, and enough filters to satisfy nearly all visitors. CamSoda easily earns the top spot here, as it goes well beyond the competition by offering a full homepage of video previews, tons of free shows, a vast selection of sexy models to choose from, cheap chat rates, and even private session recordings.