How To Get Started As A Cam Girl
February 13, 2022
Okay, take a look! Guys, girls, trans models, and everyone else: we are not going to deceive you into thinking that becoming a famous cam girl and raking in cash will happen overnight, like so many other sites on the internet. Furthermore, let me spell everything out for you.
The reality is that most camgirls will earn less than minimum wage. Yes, I said it, and it is correct.
Here's the thing: Women who are successful in business, whether it's stripping or working as a nude model, are more likely to be successful as a camgirl.
It's all about strategy, focus, and personal discipline. Just like everything else in life the harder you work the more success you are apt to have. I forget who said this, but luck is a dividend of hard work, and the harder you work, the luckier you get.
I should also be brutally honest and say that if you're repulsively ugly, utterly overweight, or hairier than an ape, you'll probably need to focus on them and utilize your shortcomings as strengths; sell yourself wisely and you'll reap the advantages.
---
How to Become An Adult Webcam Model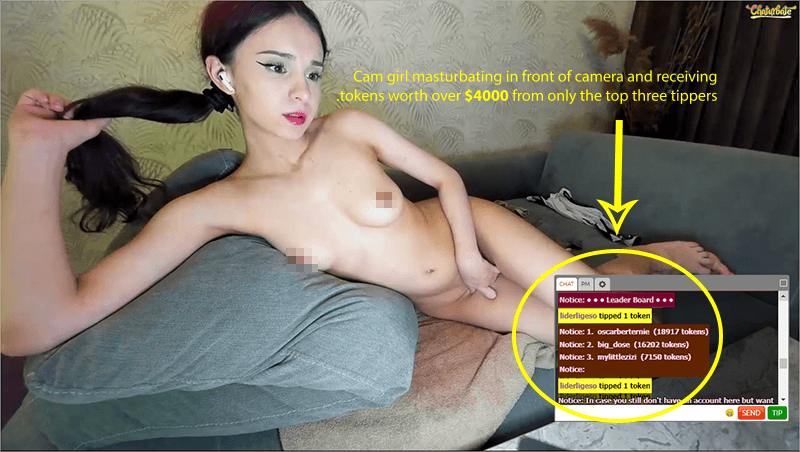 The finest advice on becoming a webcam lady should also include a warning that it is not easy!
Yes, getting started is a really straightforward procedure.
Here's a rundown of the finest locations to work as an adult webcam model in terms of compensation and number of men.
For cam girls looking to get started as online models, we recommend the five main cam sites. The top websites for internet modeling can be found here.
---
List of the Top Cam Sites for Models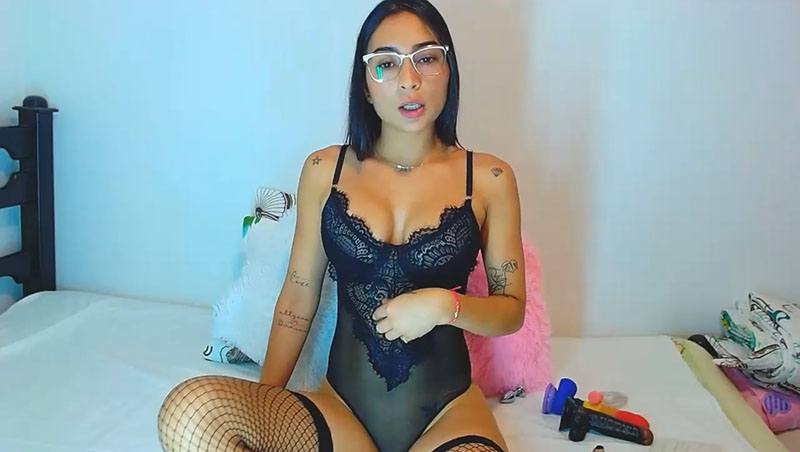 ---
Stripchat

Stripchat is a freemium cam site that offers a clean, ad-free interface that resembles that of a premium site. It is one of the most popular sites among both users and models, with many models making most of their earnings in the free chat rooms through tips, requests, and goals, while others rely mainly on paid show types. As a model on Stripchat, you can set your own prices and choose whether to include a free recording of your show. You also have control over whether to allow cam2cam shows and how much to charge for them.
Stripchat pays models 5 cents per token received, which translates to approximately 50-59% of what users spend on token packages. According to Stripchat, models earn over 75% of the site's profit after accounting for promotions, processing fees, and chargeback protection. You have significant control over your pricing, with the option to charge as little as 8 tokens per minute or up to 150 tokens per minute for a private show.
Stripchat pays models every Tuesday by a variety of methods, including Paxum, COSMOpayment, ePayService, ACH/Direct Transfers, Checks, or Bitcoin/Cryptocurrencies. International and EUR wire transfers are also available, but only every other Tuesday.
Stripchat provides privacy controls that enable you to block users by country or state. You will need to handle your own W9 and 1099 MISC tax forms, but Stripchat provides a generous rev share of up to 60% to models and boosts new models' site placement for two weeks to help them get established and earn real money in their first few weeks.
While Stripchat's viewer community primarily expects to see freemium shows and pay models via tips, the site does offer private shows, cam2cam shows, and spy shows where you can get paid by the minute and set your own prices. The best approach on Stripchat is to attract viewers to your freemium show and then persuade them to take you private, where you can get paid by the minute at your chosen price. With this strategy, your earnings on Stripchat are practically limitless.
Stripchat also features modern technology that is user-friendly and offers excellent privacy controls for models, as well as contests that pay out an additional $20,000 to models each month. Lastly, Stripchat broadcasts your show to both Stripchat.com and XhamsterLive.com, which doubles your viewership and makes the total audience competitive with other sites such as Chaturbate.
Overall, Stripchat is an excellent choice for beginner cam models who want to maximize their earnings, and it is highly recommended as the number one choice for any webcam model who is just getting started.
---
Chaturbate

As a webcam model on Chaturbate, you have the potential to earn a significant income through a combination of tips in free chat rooms and private shows. With over 10,000 viewers in the most popular rooms, there is ample opportunity to build a large audience and increase your earnings. You have complete control over your pricing, and can even offer free recordings of your shows to entice viewers to take you into private sessions.
Chaturbate accepts all genders and there are no restrictions on the number of performers, so there is always room to build your brand and stand out from the competition. The earning potential is high, with 5 cents per token and the ability to charge between 6 and 120 tokens per minute for private shows. Plus, Chaturbate pays out twice a month with multiple payment options available.
In terms of privacy, you have the ability to block visitors by countries or US states, giving you added control over who can view your content. And, at the end of the year, Chaturbate issues year-end form 1099 statements for US-based models, ensuring that tax compliance is a breeze. Overall, if you're looking to make a substantial income as a webcam model, Chaturbate is definitely a platform worth considering.
---
CamSoda

CamSoda is a great platform for both new and experienced models who want to earn a good income from camming. The site offers high payouts of 55% to its performers, which is a great deal compared to most other cam sites. CamSoda's freemium model means that performers can make money from tips in free chat rooms, or from private shows, videos, and pictures that they can choose to sell.
One of the standout features of CamSoda is its support for health insurance for its performers, which is a rare benefit in the industry. The site also automatically protects all of your content with DMCA, ensuring that your intellectual property is safe and secure.
CamSoda is particularly well-suited to models who want to sell photos and videos to their viewers, as this can be a major source of income on the platform. Top CamSoda models actually make more money from selling their content than from the tips they receive from camming.
If you're looking for a platform where you can earn a good income as a cam model, and also have the opportunity to sell your content to viewers, CamSoda is definitely worth checking out.
---
LiveJasmin

LiveJasmin is a top-tier cam site known for its focus on paid private shows and luxurious atmosphere. While the free chat rooms are fully clothed and meant to entice users into paid show types, models have complete control over what they are willing to perform in a private show. With a reputation for being the most visited cam site in the world, LiveJasmin offers the potential for high earnings and maximum exposure.
Models on LiveJasmin can earn 30-60% of what members pay on their private shows and other services, with an additional 20% if they referred the member. New models can charge up to 0.98 credits a minute, but once they have earned enough, they can raise their prices higher. Cam2cam and two-way audio can also be charged extra, up to 2 credits a minute for each. While models start with a 30% cut, they can increase their earnings to 60% if they turn it into a full-time job.
LiveJasmin offers payouts every two weeks via Paxum, FirstChoicePay, ePayService, or postal check, as long as the minimum payout limit is reached. The site also provides privacy options to block users from the home country/state and unregistered guests from up to three other countries.
While LiveJasmin is recommended more for experienced cam models, it offers a competitive revenue share for models who specialize in pay-per-minute private sessions. Additionally, the cam-splitting feature allows models to broadcast on LiveJasmin and another site at the same time, giving them the opportunity to earn even more. If you want to maximize your earnings and gain high exposure, LiveJasmin is definitely a site to consider.
---
MyFreeCams

MyFreeCams is a popular cam site among users and models alike, and has a strong reputation for being one of the first free cam sites. The site attracts users who are looking to tip for requests and goals in the free chat rooms, which means that models have the potential to earn money without relying solely on private shows.
One advantage of MyFreeCams is that models have the ability to set their own prices for requests and private shows, and can even demand a tip to start a private show. This gives models a lot of control over their earnings and allows them to cater to their specific audience. Additionally, cam2cam is at the discretion of the model, which means they can choose to make it available and even charge for it.
Models on MyFreeCams earn five cents per token, and the average percentage they receive from what users spend on tokens is around 61.4%. The site claims that models earn around 80% of the total profit of the company when you take into account chargebacks, refunds, and promotions.
One of the unique features of MyFreeCams is that models are paid twice a month on the 1st and 16th of each month. Payment options include direct deposits, mailed checks, wire transfers, Paxum, and FirstChoicePay. American models must digitally sign a W9 tax form, and a copy of the 1099 MISC Tax Form is automatically sent to models and the IRS at the end of every year if they have made over $600.
While there is no hourly or guaranteed income on MyFreeCams, models have the potential to earn good money depending on the effort they put into their work. Factors that can affect earnings include fetishes performed, personality, time spent webcamming, quality of the live shows, self-promotion, fan base, beauty, and many others. Overall, MyFreeCams can be a great site for models who are looking for a free chat room setting and want to have control over their pricing and content.
---
Other Sites
There are numerous alternative cam sites, however for a variety of reasons they are not as recommended. Chaturbate, CamSoda, Stripchat, LiveJasmin, and MyFreeCams are actually far better for models than the others in terms of model earnings, user volume, and user quality. Here, you can discover applications for all of the other websites where you can sign up to be a cam model.
ImLive model registration is here.
Flirt4Free model registration is here.
Streamate model registration is here.
Bongacams model registration is here.
Cams.com model registration is here.
Xlovecam model registration is here.
Cherry.tv model registration is here.
The application to be a cam model is available here.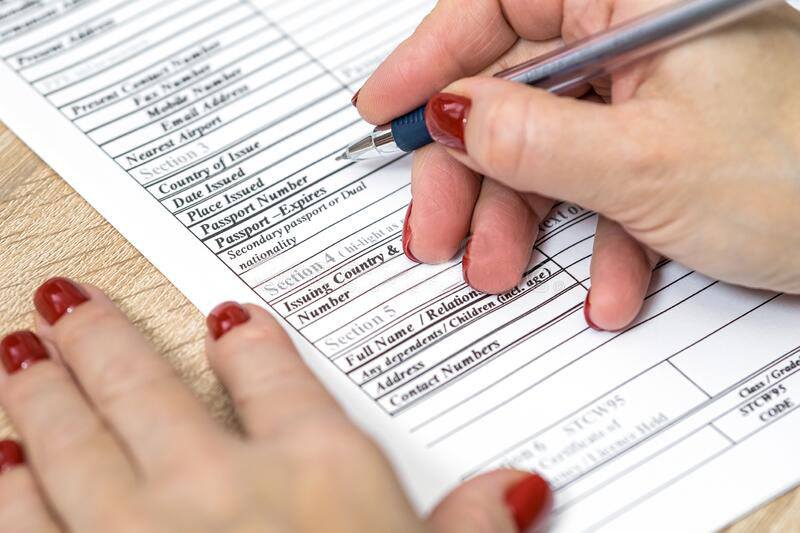 These first-hand accounts of what it's like to be an adult webcam model came from a series of interviews with current adult webcam models on the major sites, as well as insights into what men think about the sites. We looked into every aspect of the adult cam market and discovered that the sites we recommend are the most lucrative for cam models.
Be aware! The obvious requirements apply everywhere: you must be over the age of 18 and follow all local laws and rules concerning adult cameras. Following that, you'll want to read through each adult webcam modeling contract's terms and conditions, as well as double-check that the commission structures you'll be receiving are the most competitive.
Want to explore this further? We wrote more about how to become a cam girl which you also might want to read if you are seriously considering a career as a webcam model.