4 Cam Sites With Cam2cam In The Free Chat
April 9, 2022
If you want to cam2cam on most sex cam sites, you'll have to enter a private show. However, there are four places where you can cam2cam in a free chat room right now. The webcam model you're viewing will open your camera feed and watch you in return when you tip. The sites are pretty diverse from one another, so choose the one that appeals to you the most.
Camsoda

CamSoda is a top-of-the-line freemium cam site. It's amazing how much fun you can have on this site without spending any money. When you do decide to part with some of your hard-earned cash, you'll discover that CamSoda's prices are lower than normal, and the site's range of over 1000 models is enough to keep you interested for a long time. CamSoda also offers a variety of entertaining features, such as the ability to record private sessions, cost-cutting Spy Shows and Ticket Shows, and, of course, cam2cam in private or public.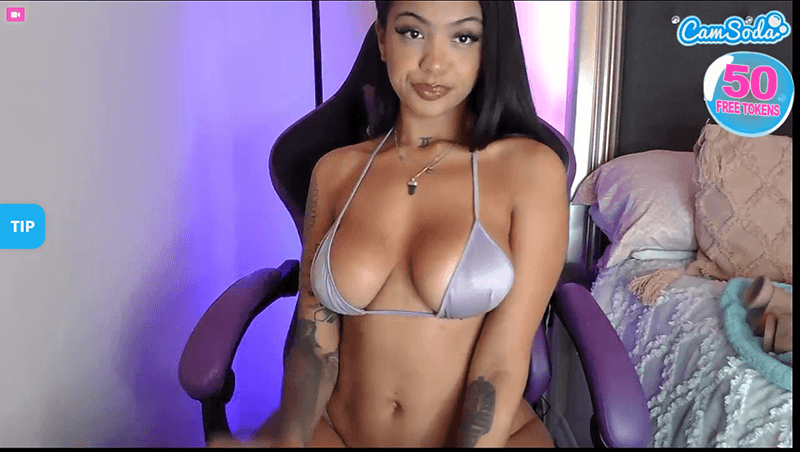 First, you should know that the public c2c feature is currently only available on Google Chrome. You'll have two options for activating your camera once you've picked a model you like and entered the room. The first is the Share my Cam button, which is found in the browser's bottom right corner. The small camera icon on the media player is another option. After that, you'll see a notification requesting your permission to turn on your camera. Check your browser's security settings and any software you've installed if you see a Permission Denied notice.
CamSoda's streaming quality is uneven, which is one of its few flaws. Because there isn't a site-wide standard in place, there are far too many bad broadcasts. The homepage has an HD filter that helps isolate the best feeds. There's also an HD button on the media player. However, whether this triggers an upscaling protocol or allocates extra bandwidth is unclear. In my opinion, you should cycle through the preview screens until you find a place with a good feed. Then choose the Follow option to begin building a library of useful models.
CamSoda, on the other hand, has relatively reasonable prices. Private chat sessions cost roughly $3.00 per minute, which is the industry norm, and there are no extra fees for cam-to-cam or two-way audio, though some models don't have it. There are also a number of models who work for much less than the average wage. Models working for $0.60 per minute can be found if you filter by Private Show Price. There aren't many places with prices that cheap.
BongaCams

BongaCams is Europe's most popular webcam site. The site features a diverse range of ladies, including possibly the largest assortment of Russian cam girls available online. BongaCams uses widescreen videos and HD video transmissions. Cam2cam in BongaCams' free chat rooms is easier than on other services. You can turn on your webcam by pressing a button. There is no need to prepare anything.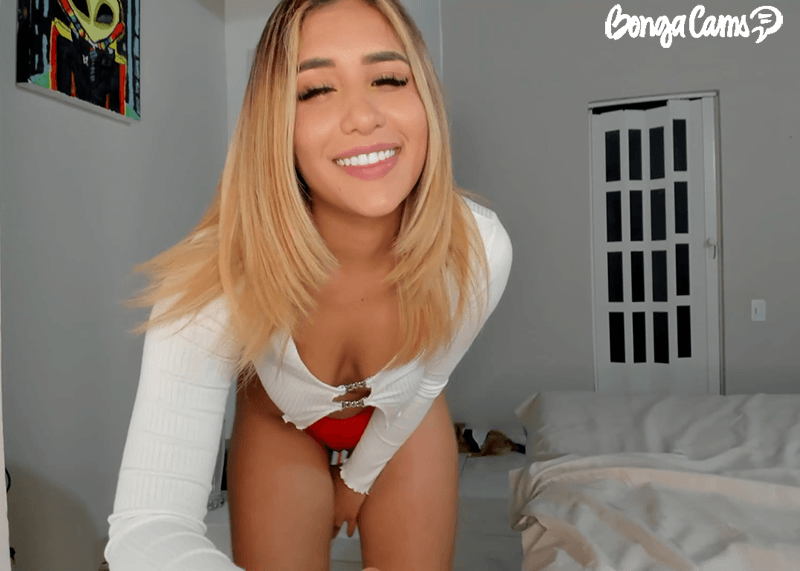 On BongaCams, the Start your webcam button is on the right of the chat rooms. This button will turn on your webcam, allowing the model to view you. In theory, you can switch it on whenever you want, but if you do so without first tipping, you'll almost always get the boot. You'll have to ask them directly because the girls on the site aren't as helpful with their tip menus.
BongaCams normally has around 2,000 webcam models online at any given time. There are more gender selections than MyFreeCams, but the selection is not as large as Chaturbate's. Although the majority of the rooms are filled with women, there is also a good selection of males, transgenders, and couples giving free adult cam2cam chat rooms.
C2C does not have defined pricing for private shows like BongaCams. The girls have complete discretion over how much they charge to watch you. You'll have to check with each of them. BongaCams tokens are relatively expensive, costing roughly $0.17 each.
BongaCams' mobile platform is optimized for cam2cam on mobile devices, smartphones, and tablets, so you can enjoy a 2-way visual video chat on the go.
Chaturbate

Chaturbate is one of the most popular webcam sites in the world, with enough traffic to make several traffic analytics sites' top-100 list. The platform has anything from 5000 to 8000 models online at any given moment, with at least 1000 of them broadcasting in 1080p/HD+. Some models even stream in 4K, which is always a plus. The site's costs are shockingly low for the amount of enjoyment it provides, and the video player's Interactive Full-Screen feature is a fantastic addition. Chaturbate is also one of the few sites allowing you to broadcast your video.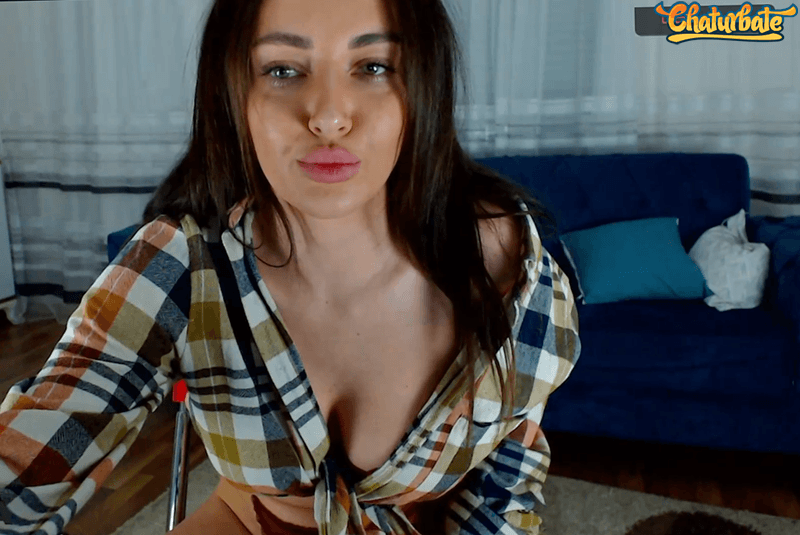 All major browsers, including Chrome, Firefox, Edge, and Opera, support Chaturbate's public cam2cam. Look for the tiny labeled Cam To Cam directly below the media player to activate your camera. This will bring up a pop-up window where you can choose which camera to use. For example, the built-in device is the default on computers, although some users have high-quality USB devices plugged in. You'll also be able to adjust the resolution, so if you have a 4K camera and high-speed internet, your footage will appear as sharp and clear as the top models.
Chaturbate's HD broadcasting is one of the site's greatest features. Almost 1000 models are streaming in HD+ on average. By navigating to the settings button and selecting Prioritize HD Cameras, you may organize the homepage by HD quality. The 4k and 1080p rooms will be displayed first on the homepage, with a little HD+ label in the corner of the preview screen. The 720p rooms will then be listed with an HD badge. Unfortunately, the HD+ label does not discriminate between 1080p and 4K, but the difference is frequently visible on the preview screen.
Chaturbate's costs are lower than the industry norm, despite the fact that it is a feature-rich service with thousands of models. A private session with a model costs around $2.70, which includes c2c and two-way audio. If you want to save money, scroll to the bottom of the page and pick 6 Tokens per Minute under Private shows to filter by price. That works out to $0.60 per minute, which is a bargain.
MyFreeCams

MyFreeCams was the first free cam site; many others have since cloned it. MyFreeCams was the first free chat room that allowed you to cam2cam. There is a large number of female webcam hosts, many of whom use high-definition video cameras. Without having to pay for a private, many of the cam girls on the site will watch your webcam broadcast for a tip.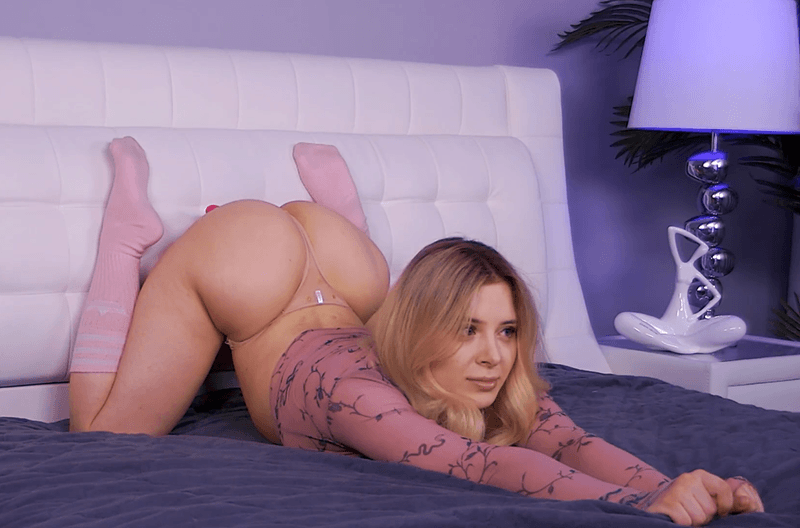 You must activate your webcam on MyFreeCams. You can choose who can view your feed and even add password protection. Once your camera is up and running, you'll need to select a cam girl who offers cam2cam and tip her. She will then access your c2c video feed by clicking on the webcam icon next to your name. On MyFreeCams, they offer a special tutorial for cam2cam.
MyFreeCams has around 1,500 webcam models on average, all of which are female. On the site, the only cocks you'll discover are made of plastic. Although there are some rooms for couples, they are all lesbian rooms.
Tipping to c2c has a wide range of charges. Models who will engage with you in cam2cam for as little as 30 tokens have been found, however, many girls charge more. Tokens from MyFreeCams are worth around $0.10 each, plus or minus a cent, depending on the bundle you choose.
Unfortunately, if you're using a smartphone or mobile device to browse MyFreeCams, you won't be able to use your camera for a c2c video chat with a model.
Conclusion
Cam2cam is a fun option; using it in public chat saves time and money. Each of the sites listed offers the option, and they're each good site in their own way.
On all four sites, you will need to buy tokens and tips to get the model to watch you. While the chat rooms are free and contain nudity, the girls won't watch you unless you pay for it, but tipping on these sites is a small price to pay, and you can control the amount.
That being said, if you do not have time to splurge on different sites, we recommend starting BongaCams. The model selection, webcam room video quality, and mobile platform with cam2cam are hard to beat.
Replies