Best Adult Cam Sites to Jerk Off At
March 29, 2022
The traditional way of adult entertainment was to watch porn videos and masturbate online. However, It's much more fun spending your leisure time in front of your computer screen or with your cell phone watching a hot live cam show, masturbating like there is no tomorrow, reaching climax, taking a short rest and, then, repeating this jolly cycle over and over again till there is no more juice left in you. Cam sites are way more entertaining for online masturbation than regular porn vids, bruh.
This hectic activity requires a good live cam site with a large selection of attractive performers available for live shows at any given time, high-quality streaming for the optimal viewing experience, plenty of adult sex chat options, special promotions, and, of course, reasonable prices so that you won't go broke. The six sites I discuss here offer all or most of these features, which make them ideal for jerk-off cam shows.
Camsoda

If any Puritans are reading this review, first of all, why would you? Secondly, a big spoiler alert, CamSoda is getting to get you way too hot under ya collar. I'd recommend you skip this and go on to the next JOI winner on the top 6 list. CamSoda, one of the best free cam platforms, is not shy in any way. From the moment the site loads your senses will go into overdrive with hundreds and hundreds of naked nymphos playing with their pussies, paddling their play pals, and showing sissy boys and girls just what it is to give up control of their bodies to hardcore hotties. Almost all of this takes place in HD, for free, and you've only just seen the homepage.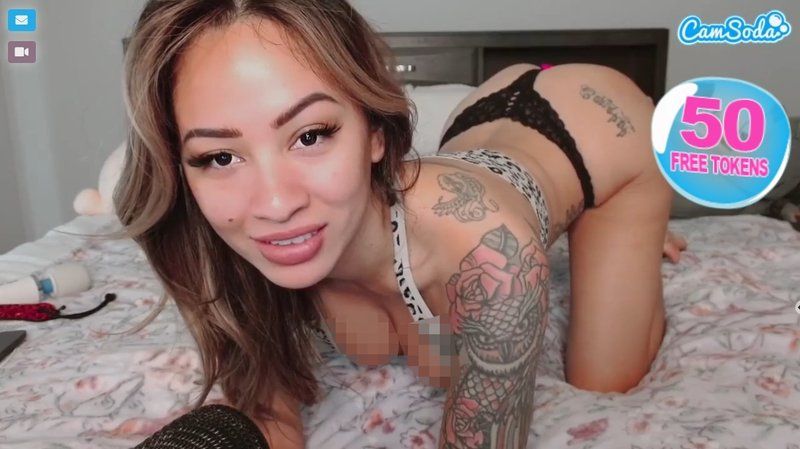 It takes a bit of searching to find the jerk off professors from out of the 800-plus live porn performers who are on CamSoda at any one time. If you follow these basic instructions (and I know you're good at following instructions) you'll get to them in no time. One way is to go to the top left of the homepage and type JOI in the search box. This though doesn't necessarily bring up all the online cam hosts who are orgasm deniers or mistresses of your masturbation. For better results, you'll need to spend a few more minutes and do it manually. On the top left of the horizontal menu bar above the gallery of snapshots, select View all tags. Some 789 pages of results come up and JOI as a dedicated category appears on around page 6. However, you'll see that many of the live sex cam hosts in this category won't be broadcasting at that particular moment. The best is to check out the streaming sex sirens in search groups such as Fetish, Dominatrix, BDSM, Control, and so forth.
To start a cam2cam session with your chosen pervy peer, just begin a private show with her, then go to the bottom of the live broadcast window and select Share Cam. (Just make sure before you go private that the horny honey allows a cam-to-cam option). And that my friends is all it takes to get the 2-way party started.
Some of the private parties have rock-bottom entrance fees. For example, you can enjoy a private one-on-one, cam2cam show from just $0.55/min. Generally, though the parties kick off at around $2.75/min.
---
Flirt4free

Flirt4Free is a fascinating specimen of live cams, as it is all the way premium, with pro cam models, and amenities such as 720p HD adult sex chat rooms, 24/7 live customer support, cam2cam on mobile devices, and a filtering system to put others to shame. But on the other side of this interactive sex cam platform, you get a sneaky little mini-site, dedicated entirely to fetish. This is completely unique, as it's a different part of the site, with over 50 categories, some of them extremely hardcore, with contests and winners for best fetish models. So if you're looking to treat yourself right with a particular fetish, this is probably the place to go.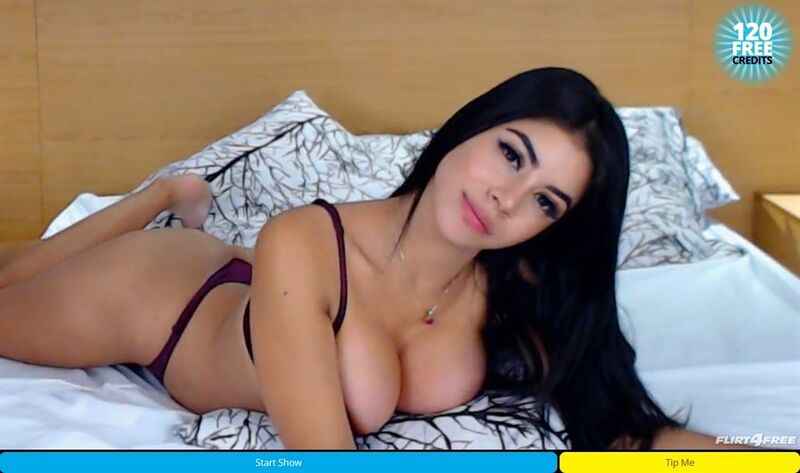 Perhaps the sleekest and best-designed site on this list, Flirt4Free is a joy to browse, because it's cleverly thought out to accommodate even the least tech-savvy. On the left, is the classic basic filter with categories, all types of cam models (Including threesomes and trans cams). But on top, is the cool multiple-option filter that can easily help you find your way. The fetish section of the site mentioned above is located under the very top section Live Girls Cams. Just hit Fetish. Next to it is the Videos section, pre-recorded of course, but with quite a few videos for free, too. The Profiles connect to the many contests on the site, from which you can select your next gal.
Prices vary from $3.00 a minute on average to a low $0.50 a minute. To get to these cheap chat rooms, you'll use the filter below the one on the top mentioned above, and go straight to the Room Type section. This is the money maker, or more accurately, the money saver section. You'll find the category Lowest Price, as well as Group Chat and Party Chat. These three will always be your cheapest options, and the group chats are much more fun than they sound. Another feature worth mentioning in this section, which may be slightly more expensive (But very much worth it) is the 2-Way Interactive category. Here you'll find adult sex chat rooms, not many, that offer the tech for both you and your model to control each other's toys, and ideally, cum together in a blaze of glory.
LiveJasmin

LiveJasmin is, undoubtedly, one of the best premium cam sites you'll find on the web these days and, therefore, should be on your list of top jerk off cam sites. It hosts more than 1,000 astonishing cam models waiting for you in their lavish hi-def chat rooms day and night, ready to fulfill your wildest fantasies. Almost all of them are professional girls who will take your live shows to the next level.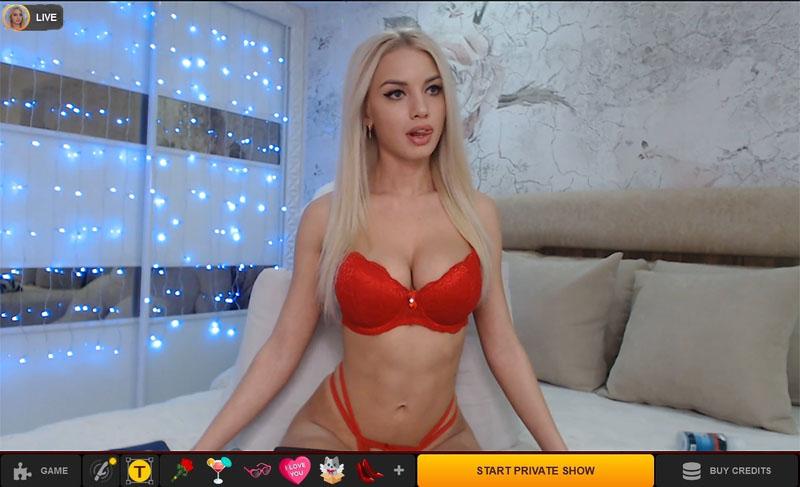 LiveJasmin's advanced filtering tool contains abundant live chat niches including a Willingness category which comprises an array of kinks your model will incorporate into her show, for example, Anal Sex, Bondage, Cosplay, Dominant Foot Fetish, JOI, Leather and Submissive. You can cross reference these and the other niches so as to narrow your search. Moreover, you can filter by gender, race, body type, age groups an more and reach a specific type of performers you'd like to watch while masturbating.
A 1-on-1 jerk-off live chat will cost you $2.40 a minute on average. The minimum rate is $1.20 a minute. You can open your cam on your computer and on your smartphone in case you want to chat interactively from the palm of your hand. Be advised, c2c chats on Live Jasmin require an extra fee of 1-2 dollars a minute. The same applies to two-way audio.
That may sound a bit expensive, but bear in mind that you're paying for impeccable high-definition streaming as almost all of the site's performers broadcast at 720p. When you start watching a live show, click on the HD button in the bottom left corner of the webcam player to make sure the viewing quality is optimal.
Live Jasmin has nice features and promotions you should be aware of. You can send any model you want a private message which includes text, pics, audio, and a video for only $1.50.
As a new user, you'll get 9.9 credits (approximately $11.50) upon validating your credit card, and you may also win up to a 99% discount on your first purchase. Last but not least, you may choose to buy credits using a gift card. LiveJasmin accepts more than 100 leading brands such as Best Buy, Home Depot, Starbucks, Dell, and Adidas.
---
ImLive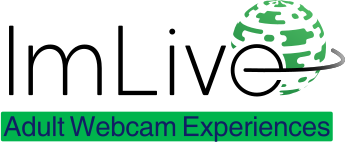 There are tons of users in the adult industry who wouldn't trade ImLive for the world, and for a reason. Apart from 800+ highly flirtatious cam performers this interactive sex cam platform puts at your disposal all hours of the day, it offers you incredible features you won't find anywhere else, thrilling live porn star shows, and a great loyalty program.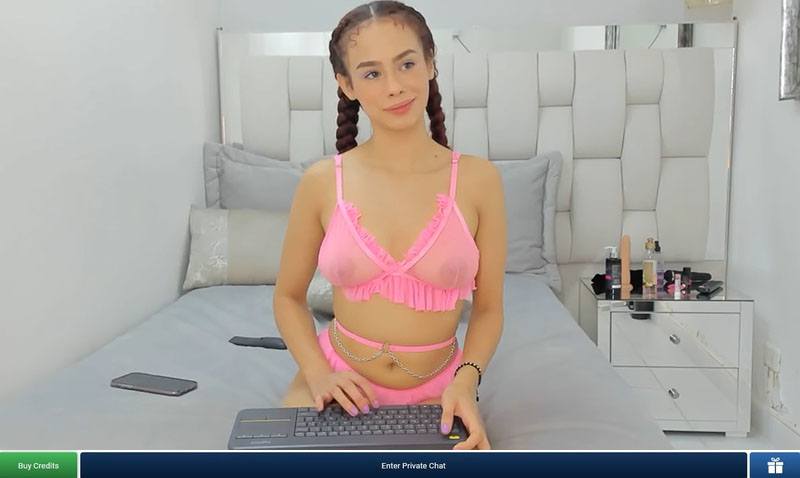 One of ImLive's best features is its Multi-Viewer allowing you to watch six public live shows simultaneously for free. The Paid Multi-Viewer will let you watch 6 private shows with full nudity at a price of $3.00 a minute only. Imagine how fun it can be masturbating to 6 hot cam models.
Another great feature is the GroupCams. It lets you invite a second model to your private show and chat with two cam girls at the same time. The second model comes with a discount of $0.70 a minute.
Through ImLive's Fulfill Your Fantasy feature, you can find a model who will give you a special cam show based on your innermost sexual fantasies. Jerking off in such a session will be an experience you'll cherish for years to come.
Taking your favorite performer to a private chat, you'll be charged $2.50 a minute. The cheapest models take $1.20 a minute. Cam2cam is responsive to mobile devices and it doesn't come with an additional fee allowing you to enjoy interactive video chats at highly affordable prices.
To further reduce costs, many hot models will let you pay for a 30-minute or a 60-minute show in advance and, consequently, save 20 and 30 percent respectively.
Broadcasting quality on ImLive is far from being ideal with quite a few performers whose shows are broadcast at SD quality. To find the hi-def live shows, you'll have to go over the models one by one since there is no specific HD category. I recommend referring to the Top Host Arena (a button on the header will take you there). This section contains the site's senior and most experienced professional girls who are likely to use the best equipment and cameras.
ImLive is known for its highly beneficial loyalty program. The rationale behind it is simple: the bigger your spending volume is, the higher your membership status becomes and the more perks you get including access to premium videos and, equally important, greater discounts on new purchases.
---
Stripchat

Stripchat is one of the best free cam platforms with thousands of models available for live chats nonstop. In fact, during peak hours, their number can reach more than 6,000. Most of them perform undressed in their public chat rooms providing you with enough free nudity to last for a lifetime.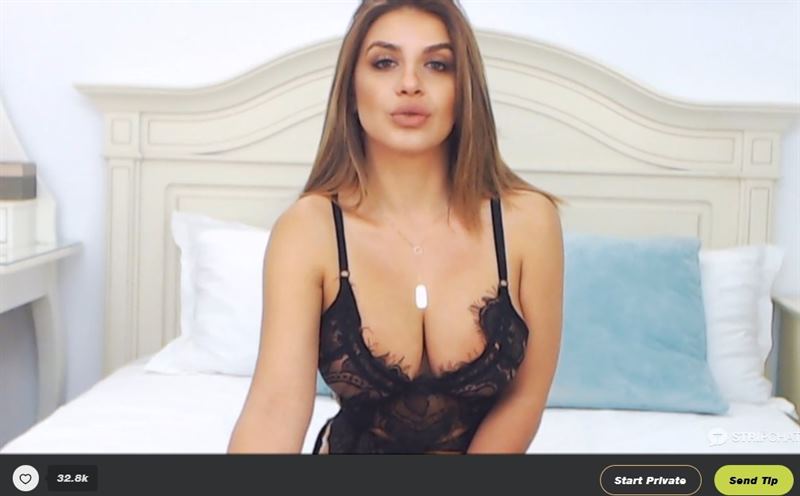 Stripchat also has myriads of chat categories that cover almost all model genders, types, sizes, ages and ethnicities as well as practically any niche you can come up with. So whatever your taste in cam girls is, you'll have no problem locating quite a few you'll enjoy chatting with and masturbating too.
Once you find a model that turns you on, chatting with her in private will cost you $2.40 a minute on average. The site's cheapest models charge $0.80 a minute.
To initiate a c2c chat, you'll have to take your model to an Exclusive Private chat, which, in the majority of cases, is 30-50 percent more expensive. Yet no other user will be able to spy on your show.
Whatever you choose, most of Stripchat's performers have a minimum chat duration of up to 10 minutes. On a positive note, many of them will let you record their public as well as their private shows given to you. They'll demand that you pay for that, and every model has its own rate. The site, on the other hand, will grant you unlimited access to your recordings at zero cost.
Around one-third of Stripchat's models stream in HD and HD+. You can easily get to them by simply selecting HD on the menu bar. On the models' performance window, there is a toggle letting you choose your desired video quality. Optimally, you should opt for 1080p, but if you suffer from network connectivity problems, you can watch your shows in a lower standard definition.
Stripchat's most notable feature is its VR chat rooms. Any time you visit it, you'll encounter 20-30 online female models with whom you can engage in stereoscopic jerk off live chats. You'll need to download a special application and get a headset.
---
Bongacams

A large selection of 2000+ models constantly active on this live webcam site, plenty of free nudity, advanced cam-to-cam apparatus, and, most of all, an array of promotions yielding great bonuses make BongaCams one of the best free cam platforms worthy of your porn leisure time, especially if you like online masturbation in front of the camera.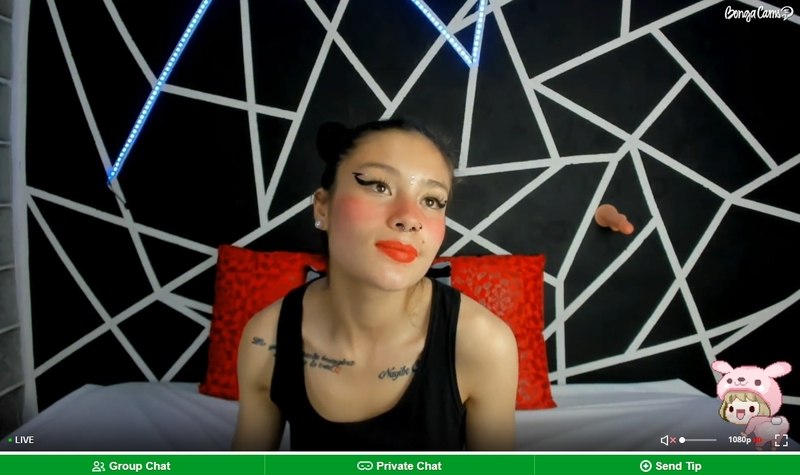 BongaCams has more than 30 chat categories side by side with close to 100 tags which encompass all sorts of niches (including some hardcore stuff) making it possible for you to greatly diversify your jerk off cam chats.
Once you set your mind on a specific niche, taking a model to a private chat, you'll have to pay $3.30 a minute. This is a uniform price charged by all the models.
Be advised, any user can peep into your shows. To banish unwanted spies, you'll need to initiate a Full Private Chat and pay 50% extra for every minute you watch the model. Alternatively, you can join a Group Chat. You'll share the model with other users, but you'll pay 50% less than a regular private chat.
You can open your camera on your computer as well as on your cell phone and not only during a private chat but also while you're chatting in a model's public room. Worry not, other users won't be able to see you. Although most models don't ask for an additional c2c fee, you may run into performers who will agree to watch you only after you tip them.
There is no shortage of models on this live webcam site that broadcast in HD and HD+ quality. You may also stumble upon a few 4K live shows. Similar to the sex sites reviewed above, each model's webcam player contains a toggle through which you can adjust the streaming level.
BongaCams has great promotions designed to benefit new and repeat users. For example, if you make your first token purchase from your mobile phone, you'll get back 50% of the tokens you've spent on private chats (up to 100 tokens, which amount to around $8.00). Referring a friend to the site, you'll be rewarded with 50% of their first purchase as a bonus. The Cashback Offer gives 25-200 tokens ($2.50-$16.00) to the five biggest spenders every day.
---
Conclusion
Health professionals are now beginning to understand what practitioners of the masturbatory arts have known for thousands of years: jerking off on a routine basis has numerous benefits. It helps you relax and sleep better. It makes you happier by releasing endorphins in your brain. It significantly improves your self-image and helps boost your confidence.
Dermatologists have found that orgasms reached through self-gratification revive skin cells and prevent wrinkles. chiropractors are convinced that frequent masturbation assists in strengthening the pelvic floor in men and women. Sexologists will assure you that playing with yourself every day will improve your performance in bed.
So it's obvious that you should masturbate as much as you can. The 6 best sites I've reviewed above provide you with all that you need for highly enjoyable jerk-off live sessions with attractive cam girls who will accompany you every step of the way until you blissfully cum.
If asked which is the best jerk-off cam site, I would say CamSoda. Shameless models who like to perform wearing their birthday suits, countless porn tags, cheap HD private shows, mobile c2c, and completely free access to recordings of your 1-on-1 cam chats make a world of difference.
Replies
I agree with you mate. Best jerk off cams is by far Camsoda. However, sometimes I visit other cam sites like Chaturbate or Flirt4free just for a change but I keep on coming back to Camsoda. Keep on the good work :)